Legendary fashion designer Sir Paul Smith turned 77 this year, but with three collections in furniture, fragrances and housewares, he's showing why he's rightly still a household name. And 25 years after his first collaboration with MINI, he once again meets the legendary classic. A tribute to the colorful Brit!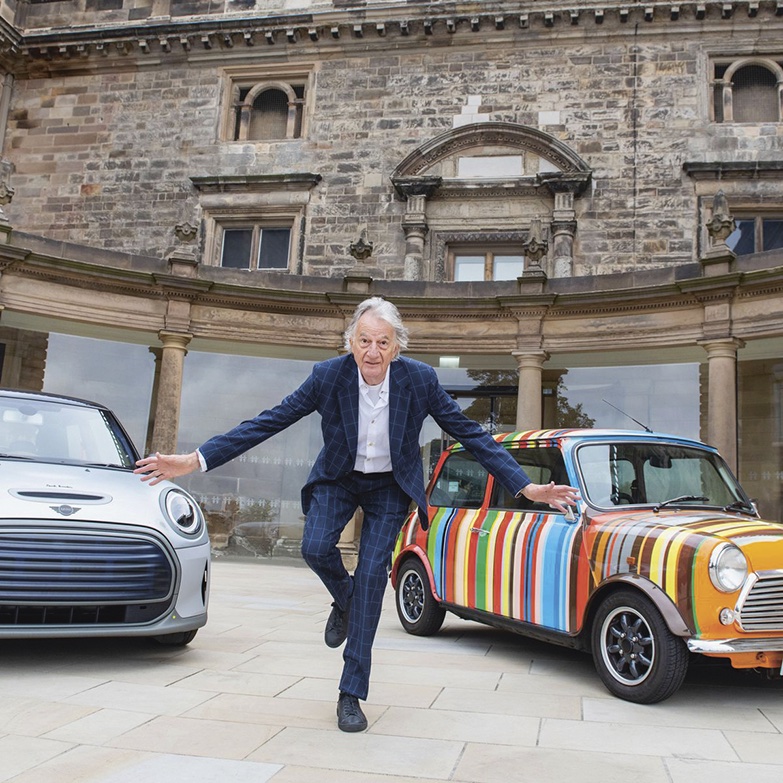 Sir Paul Smith is considered Britain's most successful designer. Since the 1970s, the gentleman has been designing fashion for gentlemen, which he describes as "classic with a twist." His designs are known for the use of bright colors and floral patterns, combined with classic suits made of fine fabrics. World famous is his trademark: A pattern of narrow multicolored stripes in 14 colors. His international breakthrough came in the early 1980s with his idea of printing shirts and shirts using the technique of photoprinting. Today there are twelve different lines, all managed by Paul Smith himself, including accessories, shoes and furniture.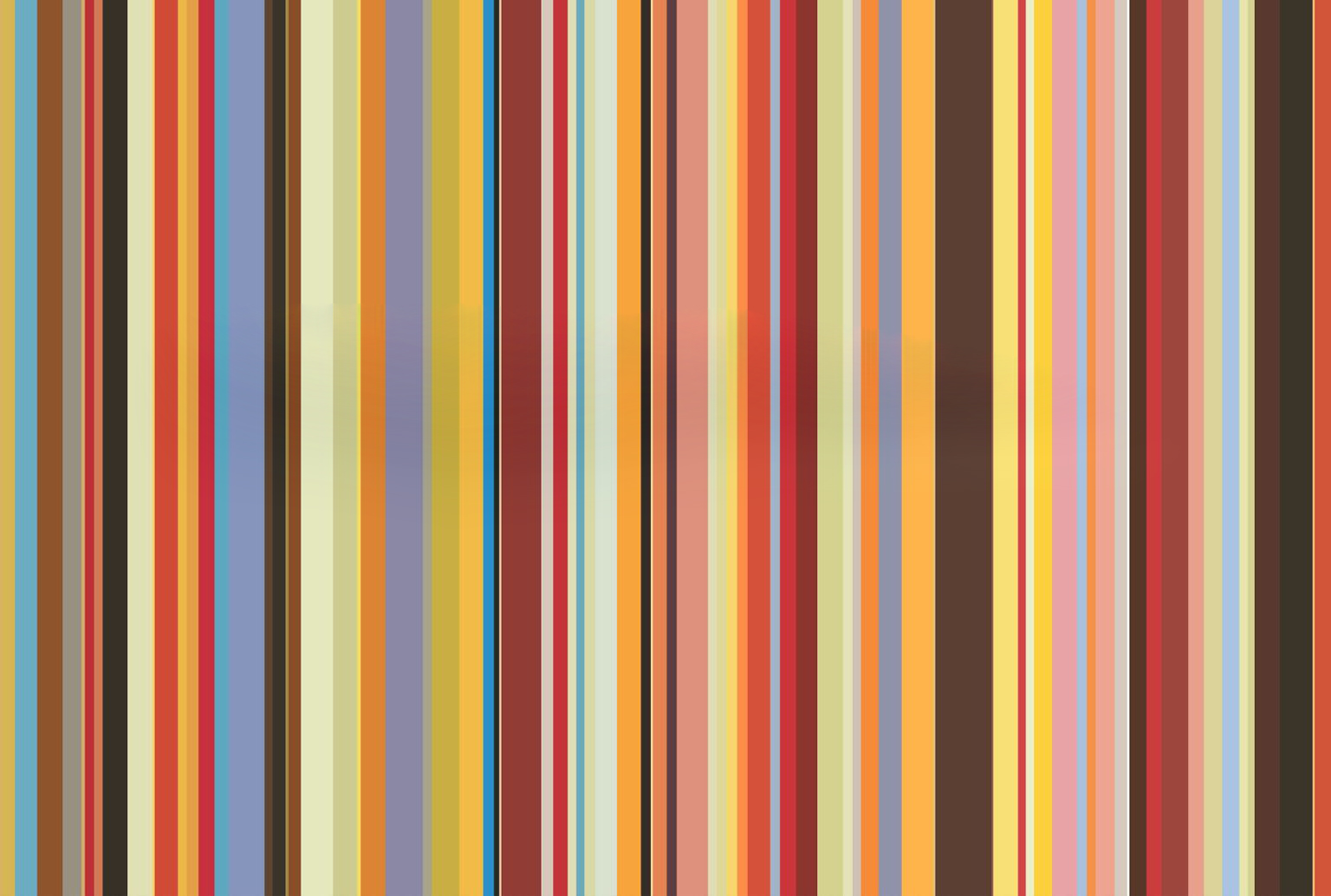 But let's start from the beginning. While there is a large corporation behind other internationally renowned fashion brands, such as Gucci, that's exactly what you get with Paul Smith. He's not just a company name or an imagined character, but the real, very much alive designer and business owner who has been designing fashion and more since 1970. To this day, the creative mind holds the majority shares of the company. Individuality is very important for Paul. He shares this trait with his favorite artists, musicians and other independent minds that have inspired him over the years. By maintaining the independence of the brand, Paul has the freedom to do things that larger companies cannot.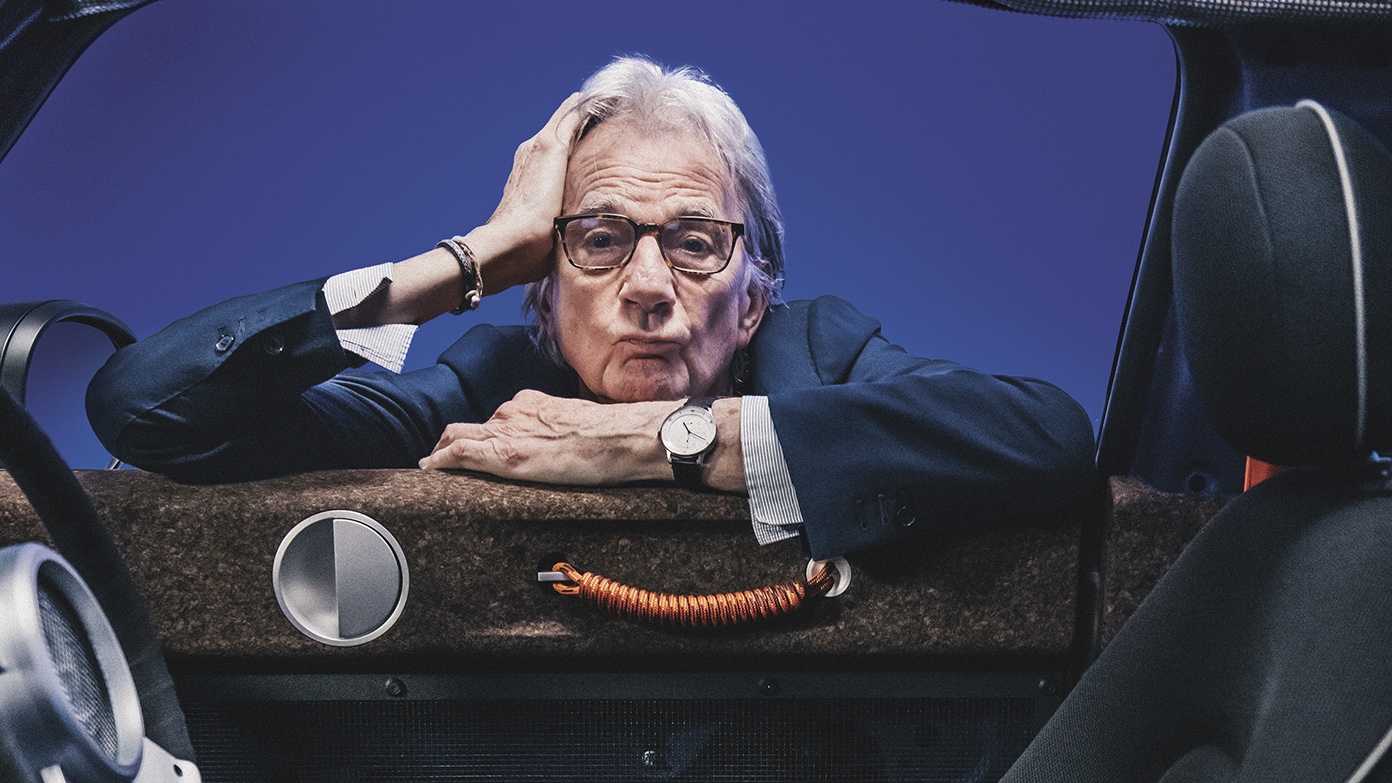 Actually, the Briton, who was born on July 5, 1946 in Beeston, a small town in the English county of Nottinghamshire, had set himself a very different goal in life. Until the age of 17, everything revolved around the racing bike and he aspired to a career as a professional rider. However, a serious accident put an immediate end to his dreams – a stroke of fate that was to change his entire life. Today you could say his career as a designer began with the accident and the end of his professional career as a cyclist. During his recovery, Paul met new, interesting friends who opened his eyes to a completely different, still foreign and colorful world full of ideas and enthusiasm. Gone was the pursuit of speed and technology, now it was more about Warhol, the Rolling Stones and Mondrian. The accident changed Paul's career, but not his love of cycling. As cycling grew in popularity in the early 2000s, he revived classic Brit style with modern details on the two-wheeler in 2014 with the "Paul Smith 531" collection. The masterpiece was a custom build by Mercian Cycles: a purist city bike in matte black, with matching bright jackets and cool accessories like a backpack and cap. Six years on, Paul paid another visit to the cycling world and, together with the Hummingbird company, built the Paul Smith bike Single Speed: the world's lightest foldable bike – of course in the defining look with the instantly recognizable artist stripes that made Paul Smith so famous worldwide.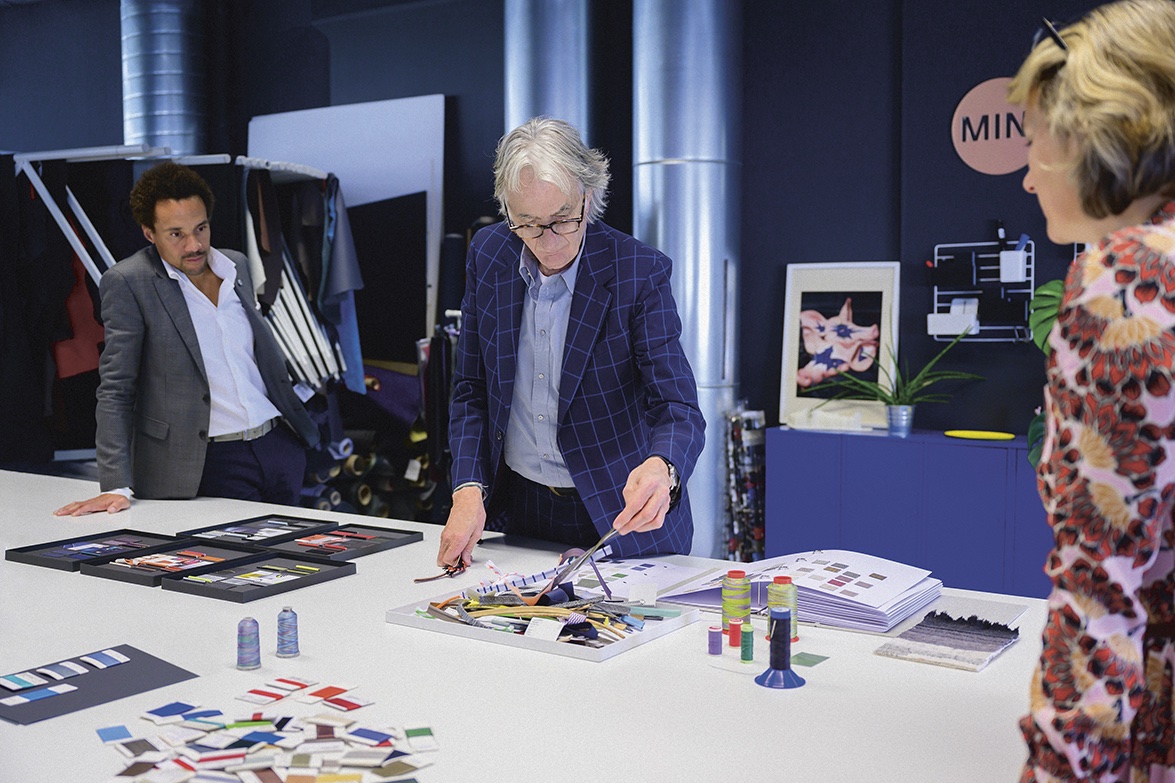 After spending six months recovering from his accident, Paul decided to become part of the creative world as a fashion designer. With the help of his then girlfriend and now wife Pauline Denyer, a graduate of the Royal College of Art, he took his savings of 600 pounds and opened his first store in Nottingham in 1970 at No. 6 Byard Lane.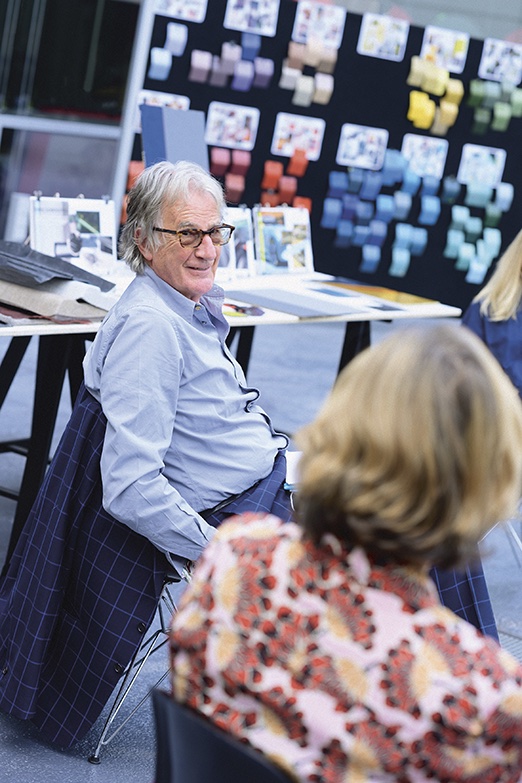 The store measured no more than three meters by three meters, it was a very small room without windows, which he called "Paul Smith Vêtements Pour l'Homme": "Paul Smith clothing for men". His Afghan greyhound, Homer, was the first store manager. While he carried established brands in addition to his own designs, one item became an early signature piece: The Charm shirt. Whose story took its course when one fine day Paul was waiting for his wife Pauline in Via Montenapoleone in Milan. Paul bought some charms from a stall there, which were actually meant for bracelets, but he had the idea of sewing them onto the button placket. The little good luck charms – including peace symbols and rainbows – were a perfect fit for Paul's message of peace and positive thinking.
In 1976, Paul traveled to Paris for the first time and presented his men's collection in a friend's apartment – which was an instant success. He opened his second store in Covent Garden in London in 1979, and from these beginnings grew a global company that is still on the rise today, in over 70 countries and with well over 17,000 retailers. That Paul Smith is a visionary in fashion, he proved again and again. In the 1980s, he was the first designer to print photographs on textiles. The process reflected Paul's great passion for photography. Early prints used Paul's own photographs, subjects such as apples, flowers, ivy, and overgrown walls.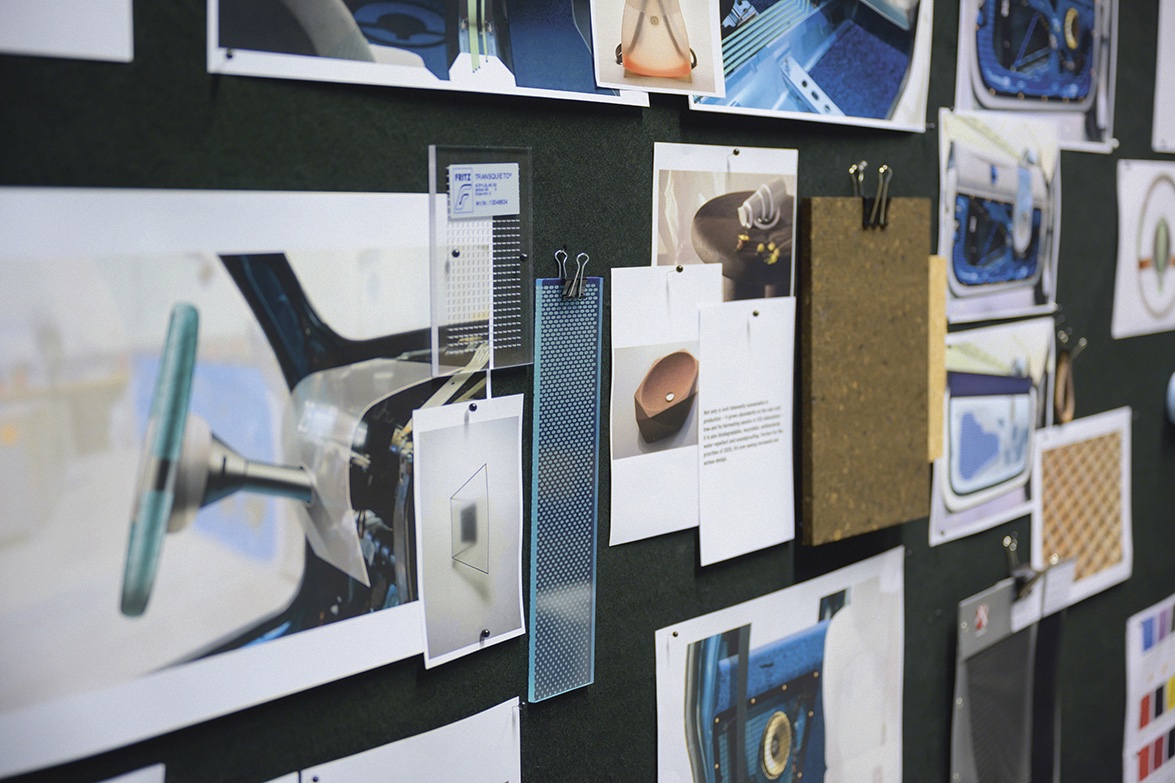 As the business steadily grew, Paul was known alongside Giorgio Armani for his casual tailoring and a casual silhouette of the men's suit. Unique, however, was Paul's delight in quirky details and contrasting linings. This more playful, less formal approach to classic cuts captured the newfound confidence of the decade and earned Paul loyal customers around the world. Paul had this idea of a suit that looked elegant, but at the same time was comfortable enough to allow freedom of movement and comfort all day long. He embodied these ideas with "A Suit To Travel In," and the suit was introduced in August 2015 by British Olympic gymnast Max Whitlock, who impressively demonstrated the flexibility and wrinkle resistance of the garment by seemingly effortlessly performing a series of impressive gymnastics routines in it.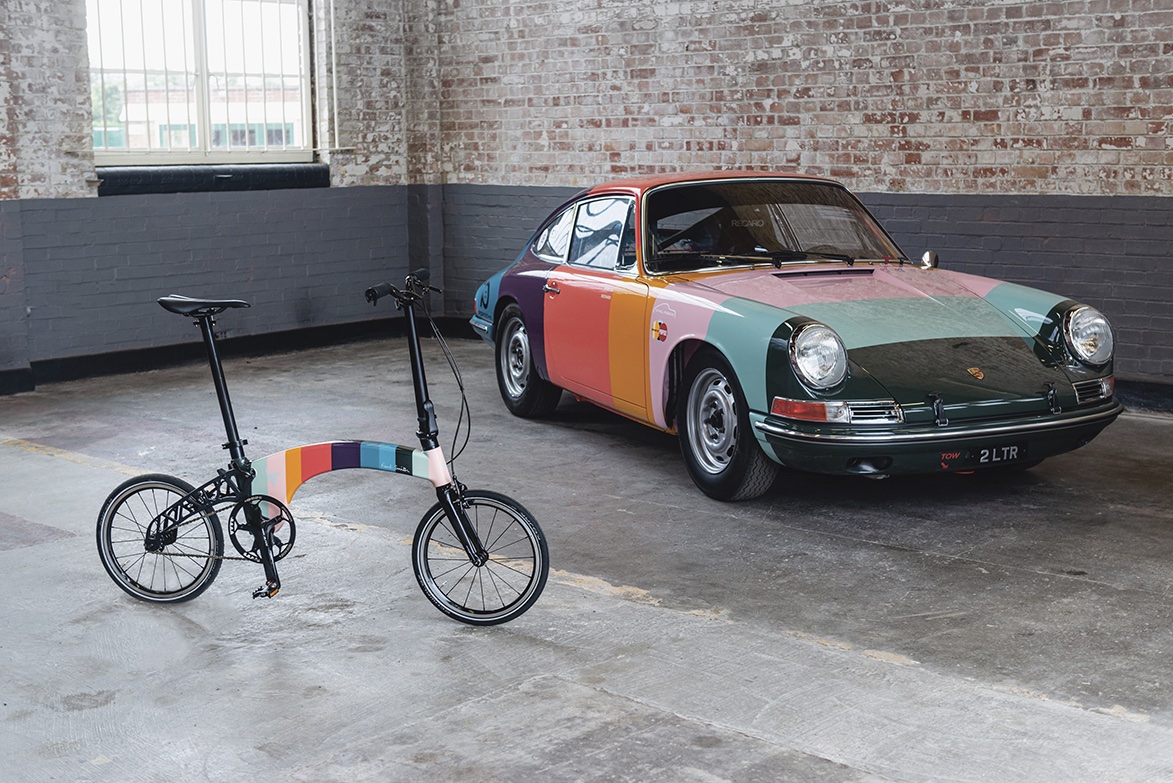 After finding that about 15 percent of his clothing was purchased by women who appreciated both cuts and quality, Paul decided in 1993 to introduce a women's fashion offering as well. He introduced his first women's collection at London Fashionweek in 1998, and has since expanded the repertoire to include jeans, shoes, accessories, fragrance, children's clothing and housewares. In 2020, the brand celebrated its 50th anniversary with the publication of "Paul Smith," a book of 50 objects that inspired the designer, and the launch of "Paul Smith's Foundation," an online archive of the best advice Smith has given and received over the decades to support young creatives.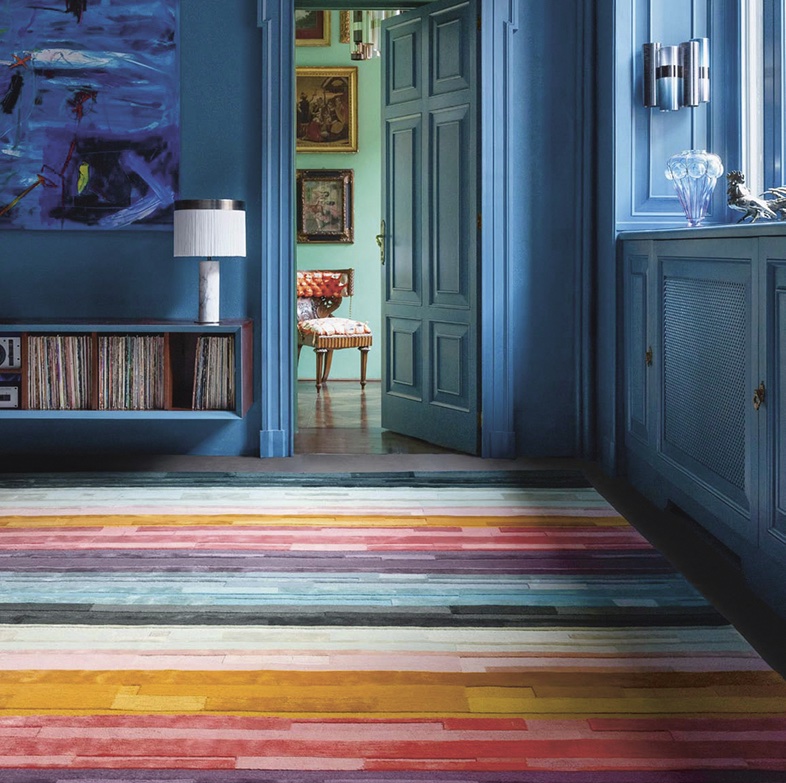 But Britain's greatest designer is not only on fire for fashion, but also for cars. It's no secret that Paul loves cars. Back in 1998 he collaborated with Rover and the special edition Paul Smith Mini was unveiled, described at the time as "classically British with a mischievous twist." A unique hue, cleverly called Paul Smith Blue, was complemented by anthracite Minilite wheels, an outline of the British Isle on the grille and a badge enameled with 9-karat gold on the hood. The interior was lined with plain black leather, but secret accents of fluorescent green were found in the trunk, glove box and sill cover.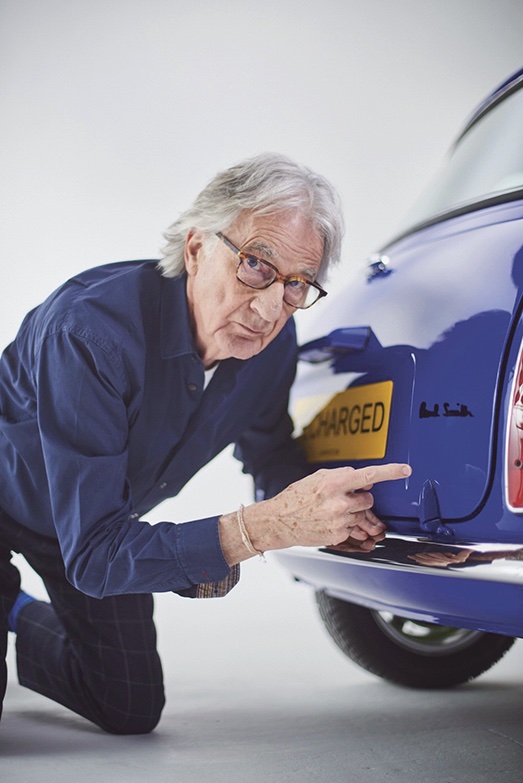 Twenty-four years later, the legendary designer has revived this equally legendary classic for a new generation. It's part of the MINI Recharged Project, which celebrates the fusion of tradition and groundbreaking technology by adding an electric powertrain to the classic model. The project is also about respecting heritage and timeless design, particularly the iconic work of Sir Alex Issigonis, who developed the MINI in response to the oil crisis in 1958. The new MINI is transformed into a zero-emission vehicle by the installation of a 72-kilowatt electric motor. MINI already offers locally emission-free driving as standard with the all-electric Cooper SE and the Countryman with plug-in hybrid drive, and is also on its way to an all-electric future. The interior of this new project is equally radical and progressive, taking a pared-down and sustainable approach by deliberately omitting equipment elements. Paul Smith's design omits entire instruments in other places, and a magnet next to the steering wheel houses the smartphone, replacing almost all of the old buttons and functions on the dashboard except for the speedometer. The steering wheel can also be removed to make it easier to get in and out of the car. There are many clever ideas and all together something very impressive has been created.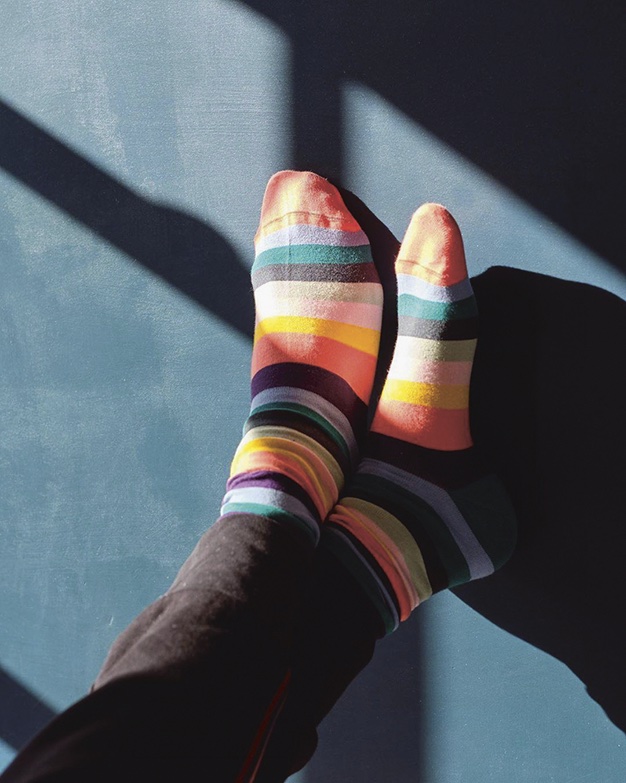 Paul Smith's love of cars goes even further: his collaboration with MINI is not his only foray into the automotive industry. When the last Defender rolled off the production line in 2015, Land Rover fan Paul didn't miss the chance to turn the off-roader into a motley one-off. The Defender was built to Paul's design at Land Rover Special Vehicle Operations and then unveiled at the designer's store in London's Mayfair district. As is customary with Paul Smith, the special edition turned out to be particularly colorful – no fewer than 27 hues were counted in total. Smith cited British nature as the inspiration for the choice of colors, but the Defender of the British army is also said to have been the inspiration.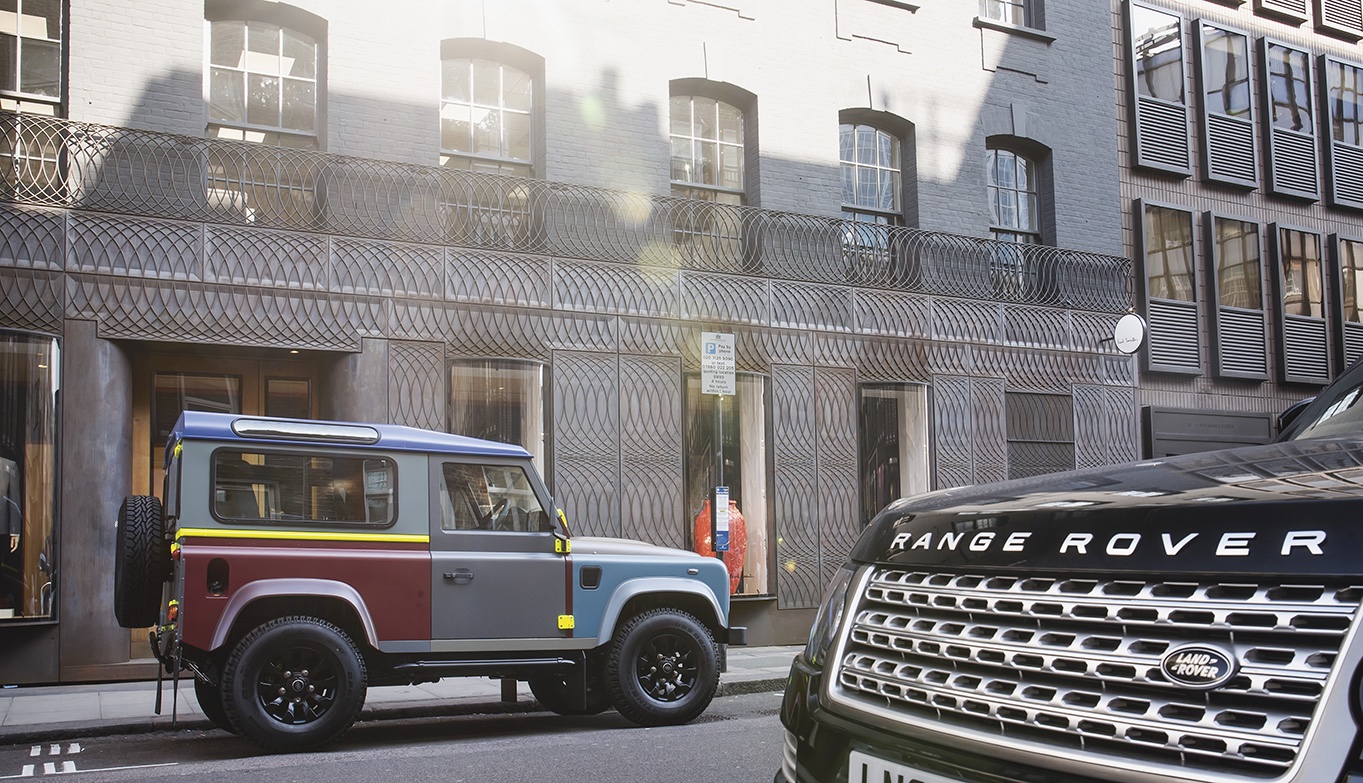 With so much affinity for cars, a classic like the 911 could not be missing: Four years ago, a 1965 model received the famous Paul Smith striping treatment and thus a colorful new face – and caused quite a stir at the Le Mans Classic. The car was a personal project of James Turner, founder of Porsche specialist Sports Purpose. Turning a car into a driving work of art reminiscent of Porsche's art cars from the 70s and 80s – Paul succeeded in doing just that with the 911! Because the car was covered inside and out with funny, beautifully painted stripes and even the roll bar was not spared, which shone in dark green. And in true Porsche fashion, this 911 took part in the Porsche Classic and the 2018 Le Mans Classic at the Circuit de la Sarthe. The petrol blue racing seat cushions made of fireproof material and a signed gearshift complete the interior concept.
Paul Smith is considered a classic gentleman. He likes his image. Manners are a foreign word to many young people. They are no longer cool and contemporary, they believe. But isn't Paul Smith living proof that both are possible?
Photo Credit: Paul Smith PR/BMW AG
First published in RETROWELT No. 24/2022