Horacio Pagani, the Argentinian founder of the Italian super sports car manufacturer Pagani Automobili, was at HK-ENGINEERING with his two sons & team. They were all enthusiastic about the unique manufacture and showed great interest in the restoration and sale of Mercedes Benz 300SL cars.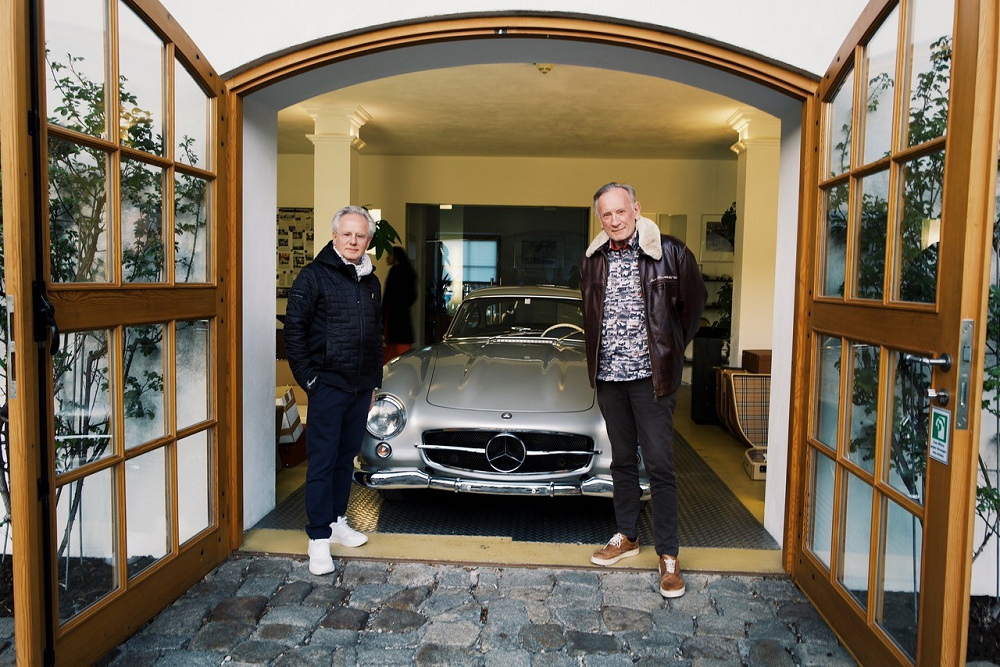 The story of HK-Engineering
Started in 1984, HK-ENGINEERING was the first organization to specialize in the restoration, maintenance and sales of Mercedes-Benz 300 SL cars. More than 35 years on, it can be said that the HK-ENGINEERING philosophy of passion, perfection and tradition as the foundation of the organization's activities surrounding the 300 SL and the trade with premium classic cars has been proven to be right one. The HK-ENGINEERING philosophy stands for the highest quality standards during restoration and, at the same time, preserving as much of the car as possible. The attention to detail as well as the largest use of original vehicle parts the historical vehicles are given a new shine by the Polling team of experts.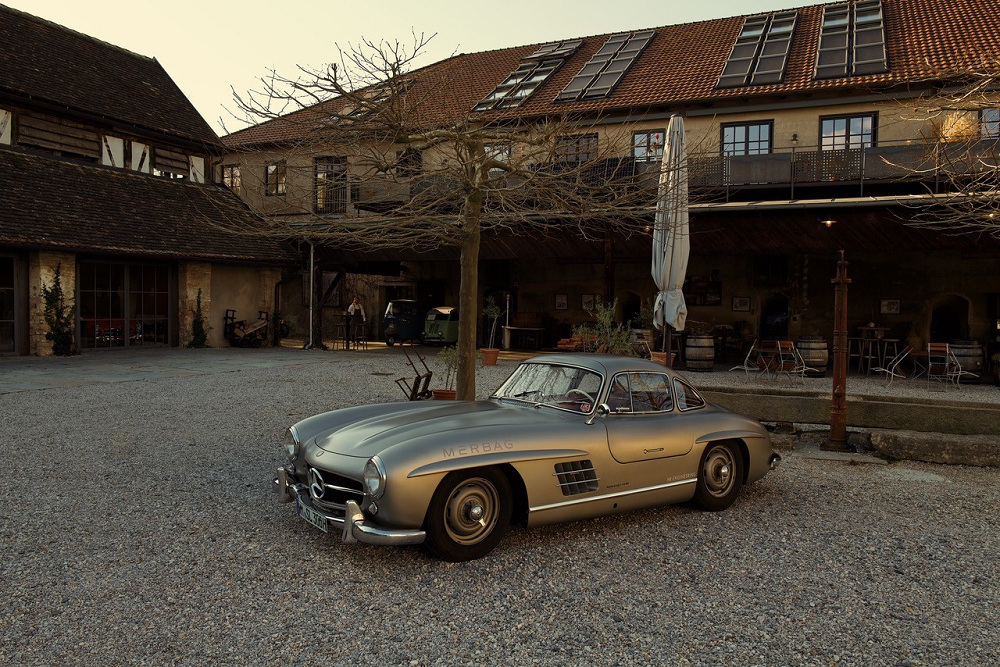 The experience Hans Kleissl gained during the restoration of his own Mercedes-Benz 300 SL Roadster that he had obtained in 1979, led to the growth of an idea of opening and building up his own restoration company. A restoration company dedicated exclusively to this car. For only through dedicated specialization and the thereby resulting growing level of experience could the highest quality levels be attained. Hans Kleissl was the first to carry out this idea of specialization on one car model. In the 80s and 90s it was usual the restoration companies restored any vehicle and not just one model.