Zandvoort, Holland – Moers, Germany, July 2022: A set of hot wheels like this will immediately get children in the mood to play. And plenty of adults as well. It's just a matter of scale. Which only leaves the question of how to measure all the fun we're having.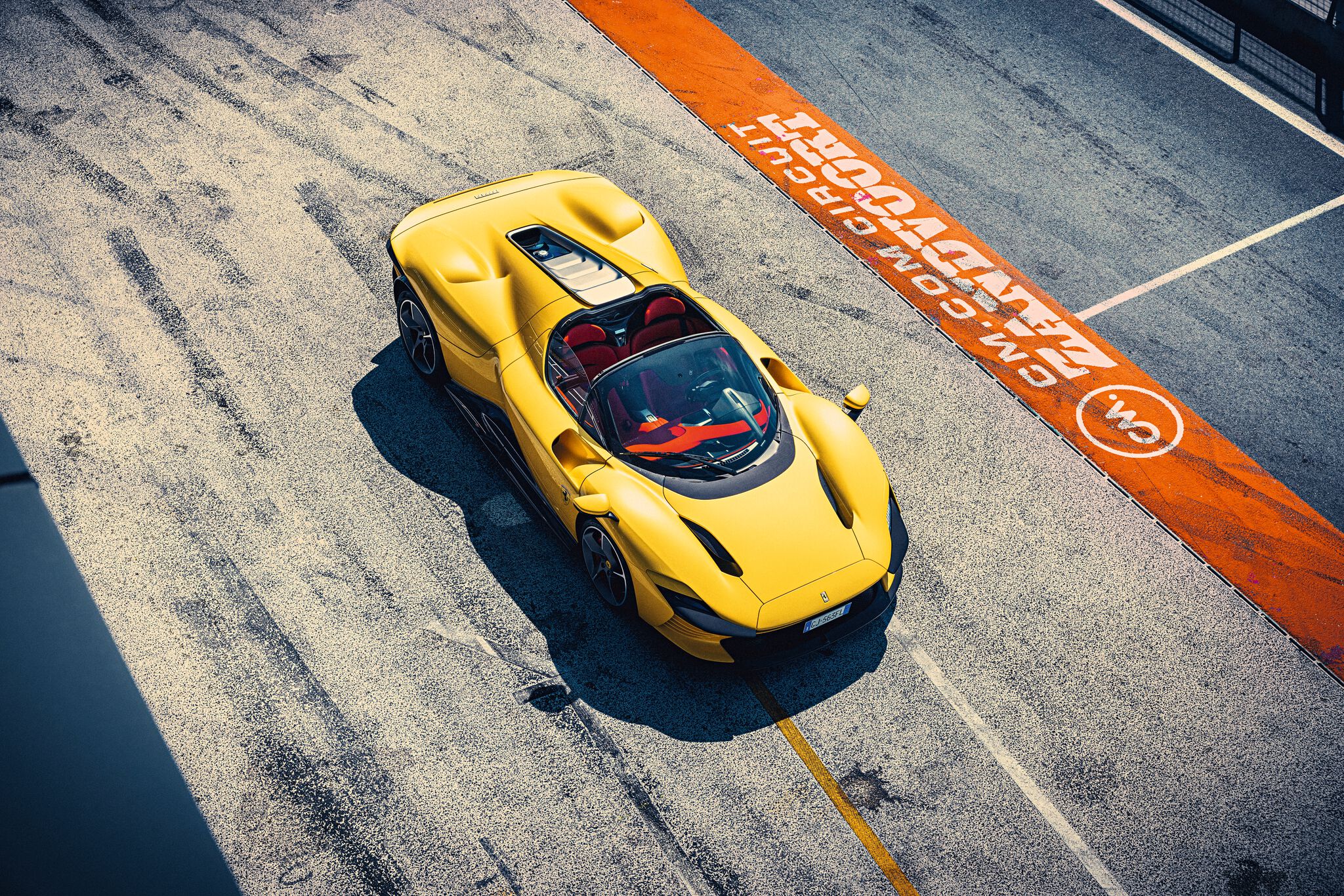 Our playtime begins by playing with the past. Visually. What we see is the design aesthetic of the legendary Ferrari racing cars from the 1960s. The brand's latest supercar bears the additional designation SP3, meaning "Special Project 3". After the Monza SP1 and Monza SP2, the Daytona SP3 is the third piece of the puzzle in the finely tuned concept that is the Icona series. Neither of the two modern-day Monzas has a windshield, as was the case with the original 860 Monza. The Daytona SP3 is not so strict. The SP3 keeps the wind off your face as it pays homage to the 330 endurance car that won the 24 Hours of Daytona in 1967, the first race of the World Sports Prototype Championship. Three Ferraris sensationally finished in the top three places that year, and the photo of the cars crossing the finish line side by side has been burned into the collective memory of motor racing fans everywhere. So the wraparound windshield, targa roof, flics at the front axle and fender-mounted side mirrors seem like a fitting tribute. Each of these exotic features of the super sports car were specifically created by Ferrari chief designer Flavio Manzoni. That's how you breathe life into a good story. By being inspired and inspiring all at once.
…on the go…
For a game of Automotive Top Trumps, the Daytona SP3 has pretty much everything you would expect from a super sports car: V12 mid-mounted engine, no supercharging or turbocharging needed. Displacement of 6,493 cc, 829 hp at 9,250 rpm, maximum torque of 697 Nm at 7,250 rpm, zero to 100/200 km/h in 2.85/7.4 s, top speed of 340 km/h.
Any questions?
Yes. Limited?
To 599 units.
Price?
In the words of one motoring journalist, the asking price of two million is "play money" for the clientele. That pretty much sums up one of the main points.
For another, we turned to the education sciences.
A good toy should stimulate all five senses, it should be entertaining, and it should inspire children to explore and perhaps even come up with new ways of playing. Ideally, a plaything gets children to try out different things, it encourages imagination and creativity, trains spatial vision and fine motor skills. Simple everyday objects such as cups, pots or old clothes can inspire play. Sometimes, of course, this also works with more complex things.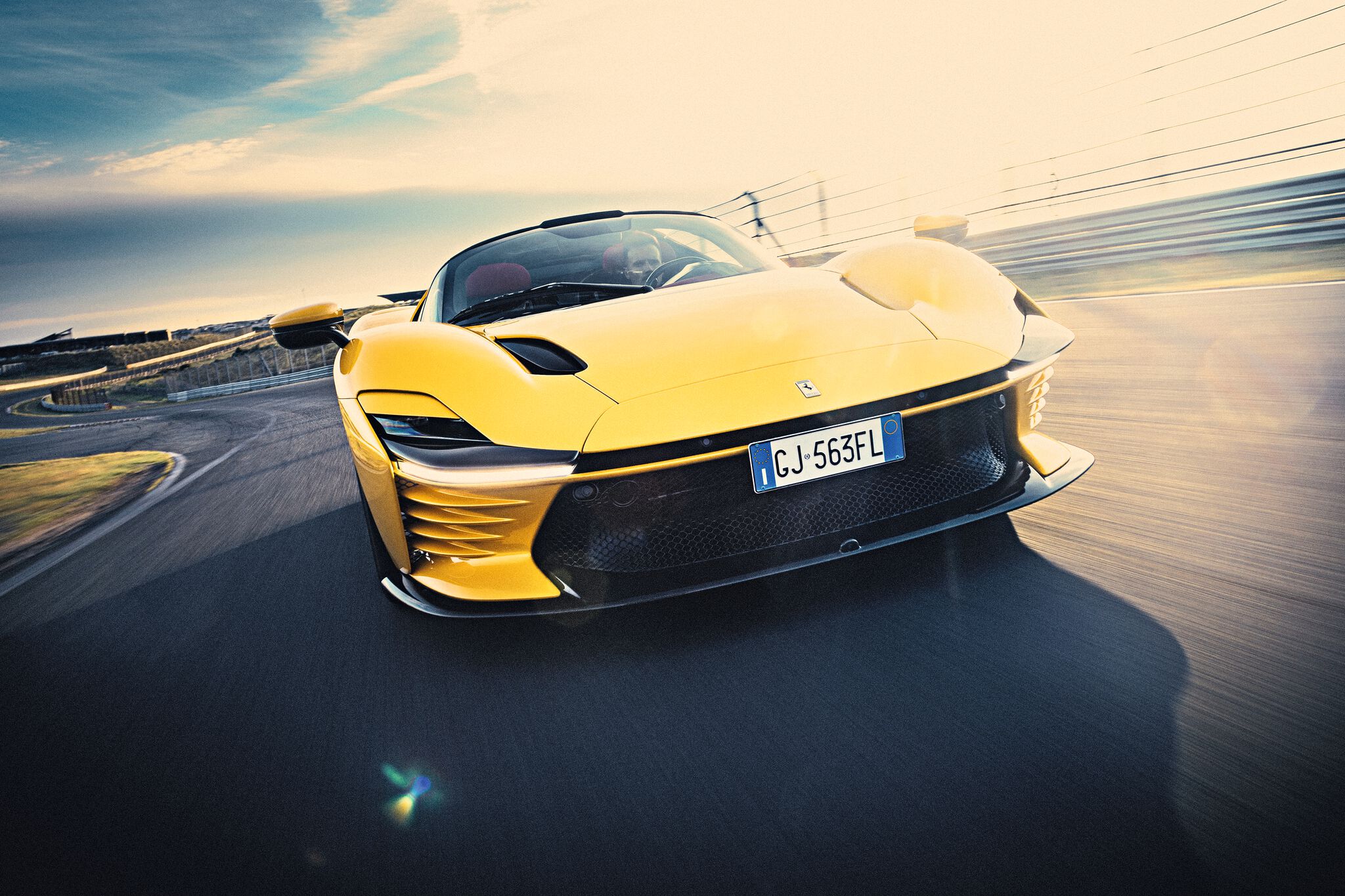 Which would make the SP3 a perfect plaything.
And now?
Now let's talk to an expert from the education sciences. Armin Krenz is a lecturer in developmental psychology and early childhood education and the author of several reference books on the subject. That doesn't sound playfully simple at all. But it is.
Mr. Krenz, you are seventy-one years old. Do you still play?
Absolutely. Playing and games are an integral part of my private life as well as the object of my professional activity. During family visits, for example, we almost always pass some of our time playing games. To quote Augustine of Hippo, also known as Saint Augustine, who left us with quite some wonderful reflections in his philosophical works: "What you wish to ignite in others must first burn in yourself." I felt this fire as a child and I was able to live it out both at home and in my free time, as a result of which wonderful and exciting – not to mention lasting – images have burned themselves into my memory.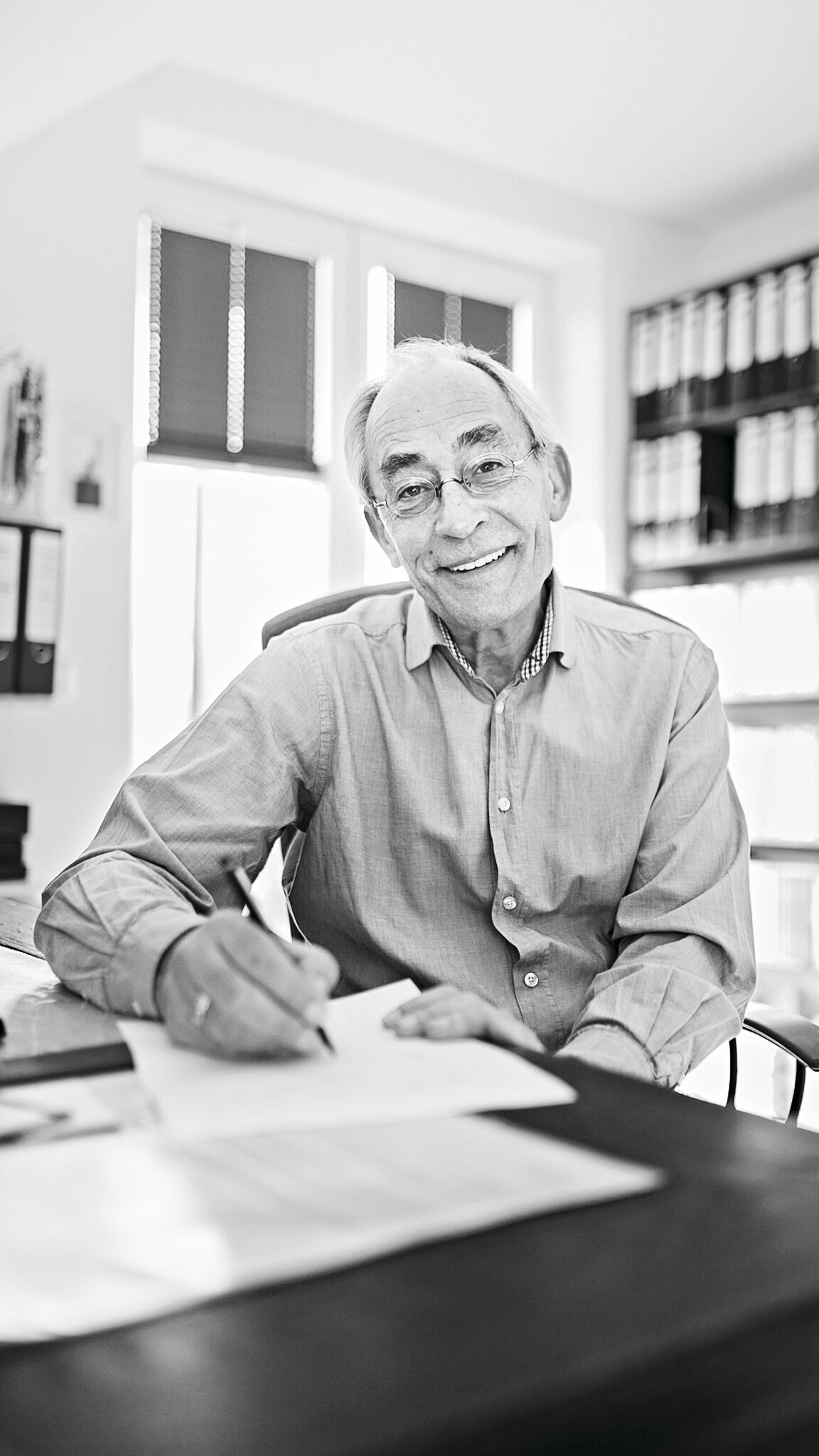 Where and when was the last time you played something?
Most recently, I engaged in several different dance, movement and rules-based activities as part of a coaching supervision session at nine childcare centers. When it was time to end the playtime, the children peppered me with questions: "When will you be back?" "Are we going to play again later?" Children are always looking for play experiences – as am I.
You probably know the quote "We don't stop playing because we grow old; we grow old because we stop playing." What do you have to say to that?
I totally agree, both from a professional, scientific point of view and from my own personal perspective. On the one hand, the images from our early childhood that we store in our minds shape the structure of our brain and of our personality in a very decisive way. On the other hand, it is the further course of our lives that makes us who we are today. Everything we perceive, the subsequent assessment of each situation, our resulting behavior – it is all influenced by our emotional world. And people who play more have a more relaxed view of the world, without being less serious in their assessment of different situations.
So play helps keep adults well-balanced as well?
Before officially retiring, when my wife and I were still very busy with our work, we often rented a weekend home in Denmark with another couple where we would spend two and a half days playing games together. Each couple brought a new game with them – and so the number of games everyone knew grew and grew over time.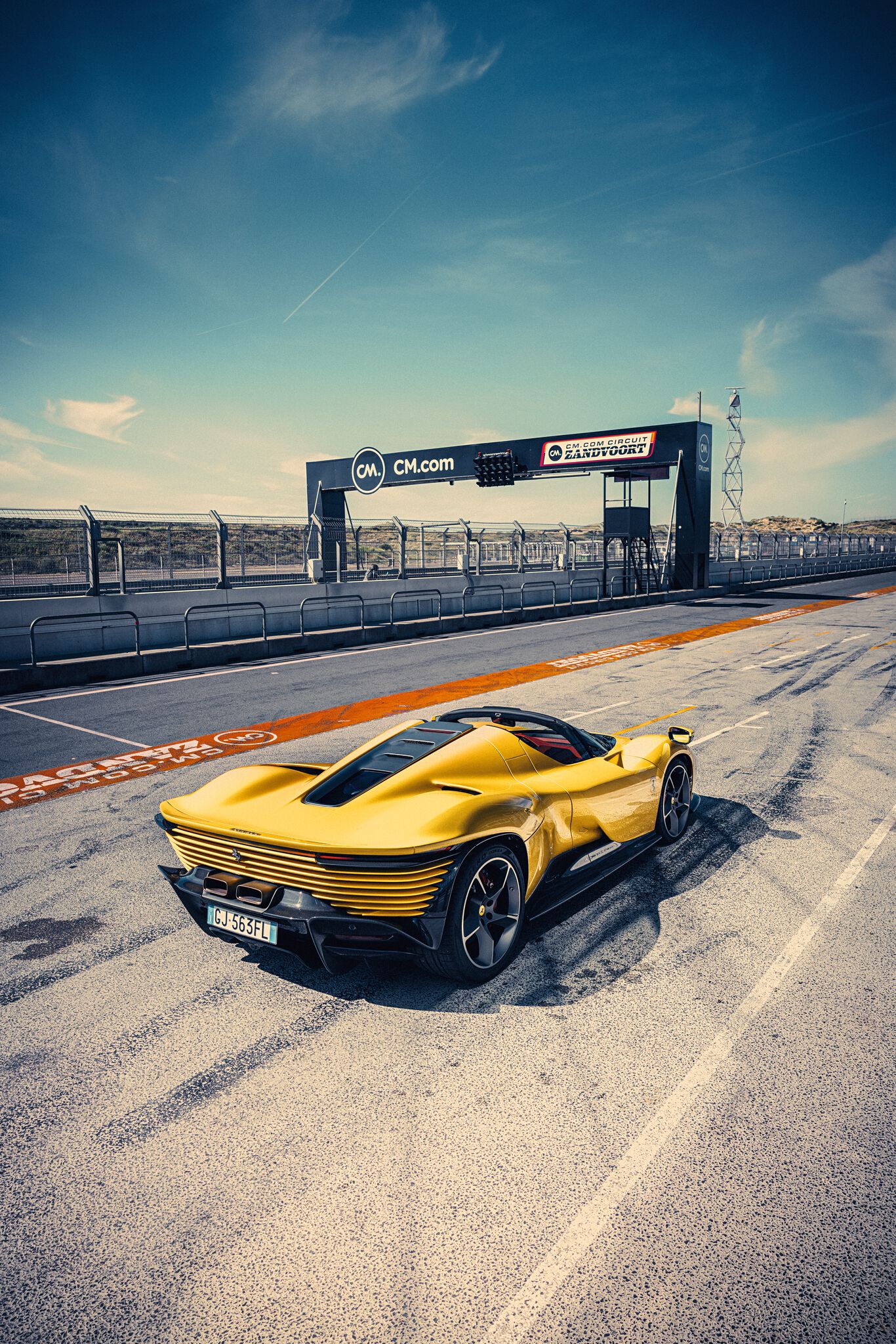 What criteria must be met for us to call an activity a form of play?
Depending on the specific field of educational theory or psychology, there isn't just one definition of play, especially as the word is not a scientific term to begin with. Nonetheless, there are a few congruent criteria that must be fulfilled in order to call an activity a form of play. First of all, play is an activity in which the players are free to act in certain ways and in which they can express themselves in language or movement without distress, anxiety or fear. Secondly, participation must be voluntary, and the players must be free to express their own ideas and intentions. Third, play is only play if it is as free of purpose as possible, so that the focus is on playing itself and not on a rigidly predetermined goal. Fourth, the players must be able to find the idea, the motivation and the progression of the game to be meaningful, giving them the impression that the game is both exciting as well as relaxing, so that the so-called "rhythmic principle" – a wave-like alternation of excitement and relaxation – applies. Fifth, play must allow for various possibilities to make changes, which are then adopted, for example by jointly agreeing on them. Sixth, playful experimentation can only become a full-fledged game if there is some intrinsic motivation crucial for making the game interesting and immersive. And finally, seventh, the time spent playing should be experienced as fulfilling, satisfying and intensely moving.
Why is it so important for us to engage in play? And how does this fit into our evolution?
Play is not an innate activity that comes naturally to a person. This fact is immensely important. We need to keep in mind that, on the one hand, play is essential to our psychological development and, on the other hand, we should not assume that play happens all by itself.
But where does our apparent need to play come from?
Innate in human beings is our curiosity to discover the world around us and at the same time to experience a sense of meaning in this world. And it is important that there are people in the immediate vicinity who can engage with the child's curiosity.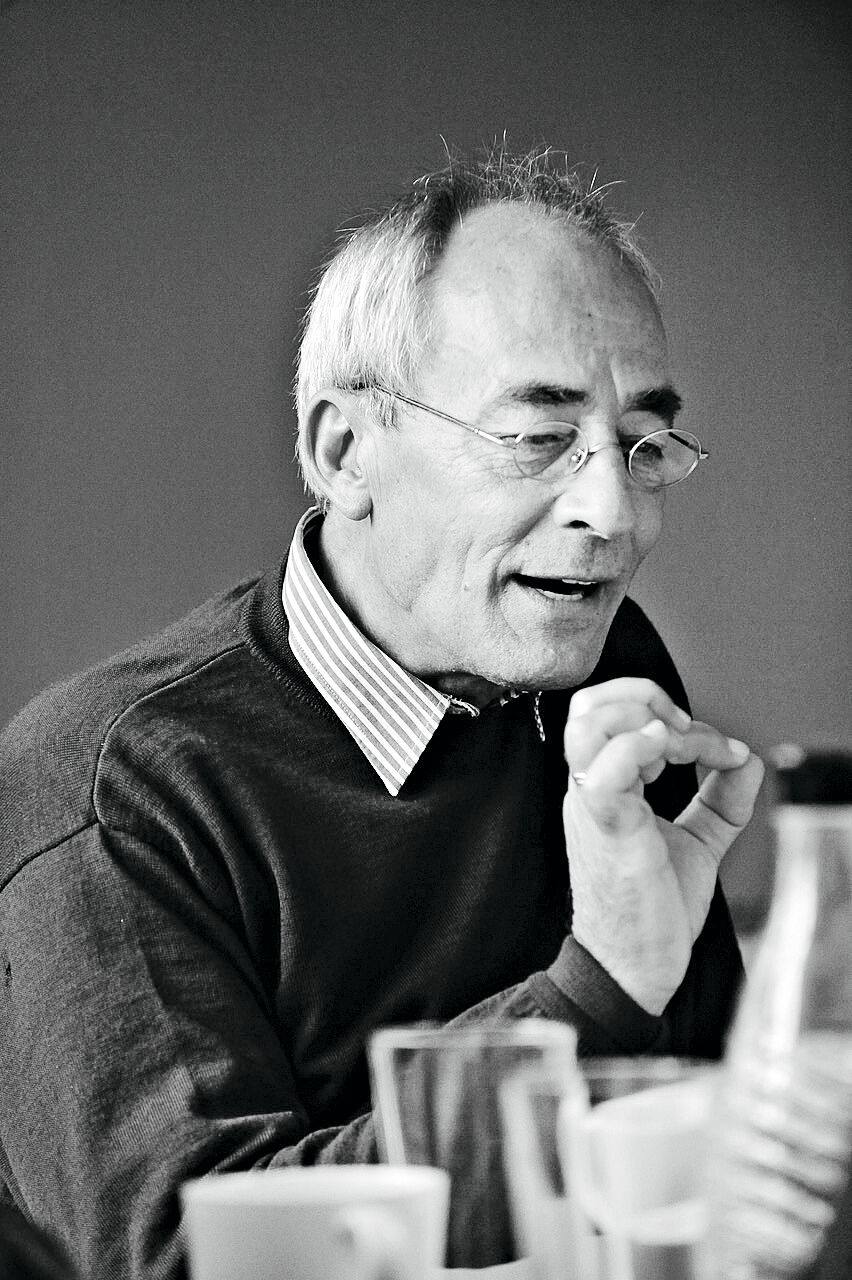 Why is that so important?
If we experience no active, attentive communication or appreciative interaction as children, this reduces our curiosity about the world we live in, limits our development opportunities, and prevents us from developing a love of play, which in turn also reduces our motivation to learn. Unfortunately, many adults are unaware of this fact. If they knew how everything was interconnected, they would probably attach greater value to their children's playtime. Play is a foundation for all significant developmental processes, for the acquisition of very specific cognitive, motor, social and emotional skills, and thus extremely important for the development of our personality.
What if a child does not play?
Due to the complexity of the research findings, I can only list a few of the deficits here. On the emotional side, children with limited play competence exhibit greater difficulties in dealing with disappointments, have a lower tolerance for frustration, are more pessimistic, and experience less profound joy. In the social domain, they tend to be more prejudiced, less willing to cooperate, more prone to violence, less self-confident and less willing to help others. In the cognitive area, these children have a limited ability for networked thinking, find it significantly more difficult to control their own actions, and have a significantly lower ability to concentrate compared to individuals with a high level of play competence. When it comes to motor skills, children who don't play or who don't play a lot suffer from low self-esteem regarding their abilities, their fine motor skills are poorly differentiated and they have slower reaction skills.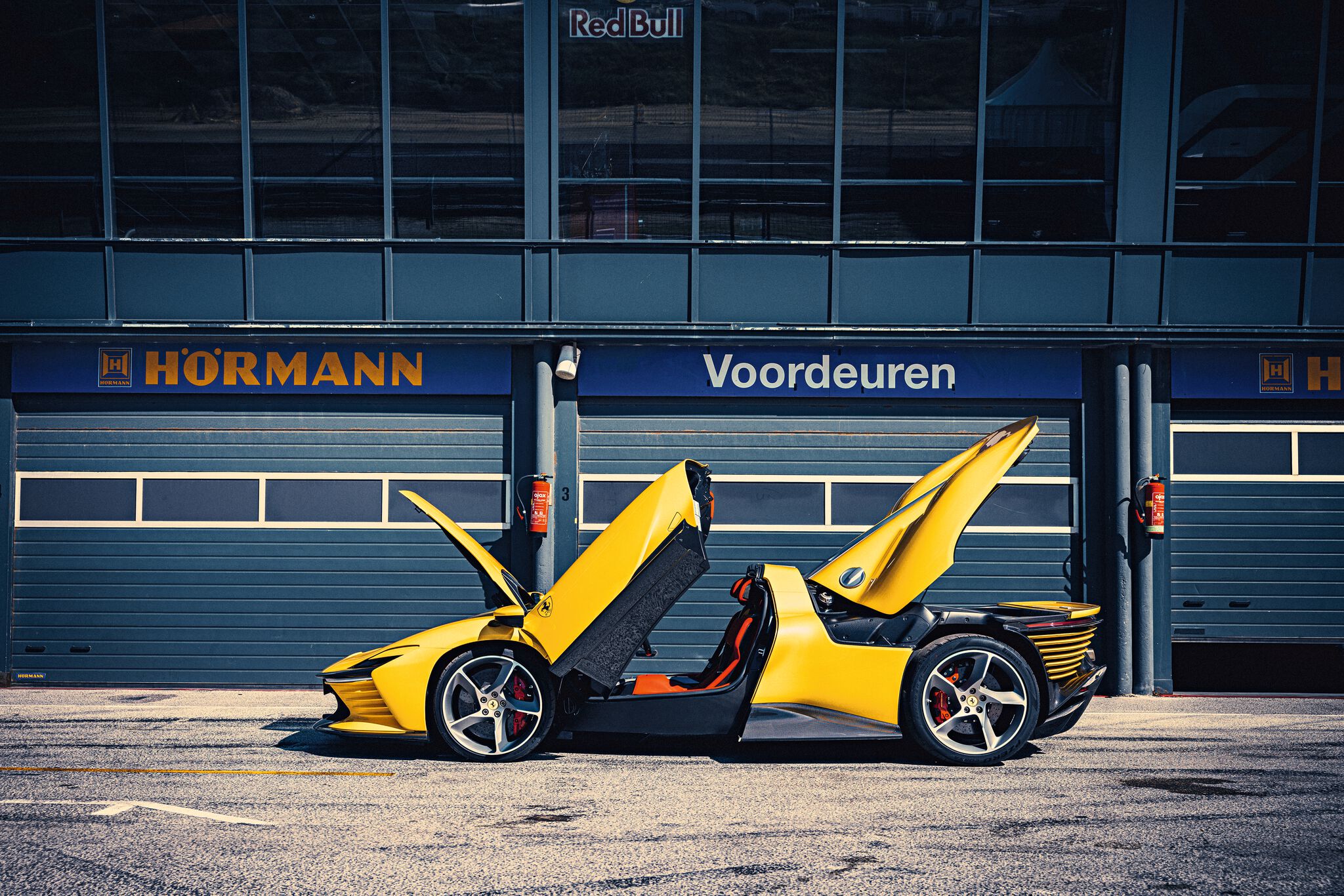 Can you briefly outline what playing does to us?
Play triggers spontaneous thought and new ideas. Through the combination of external stimuli and internal distraction, it endows us with a sense of freedom that allows us to find our way out of stressful situations, to switch off, to put aside the immediate past or the overwhelming present, which in turn leads to an emotional and cognitive balance. Above all, play allows us to explore ourselves: to come to terms with ourselves, our own thought processes and thought patterns, without focusing on the outside world, instead exploring how situations have turned out the way they have and how we could do things differently. Through play, through our own joy of playing and through our interest in playing, we open up a path of lifelong learning that constantly offers us new educational experiences and prevents us from always shaping our lives in the same, uniform, normal way. Vincent van Gogh once said: "Normality is a paved road. It is easy to walk, but no flowers grow on it." Without play, we don't grow, merely repeating behaviors that frequently block our growth because they don't allow any new, innovative ideas to emerge.
When does play become serious?
Playing is always a serious matter. Hans Scheuerl, a pioneer in the field of game theory, came up with the idea that play is the child's profession. Play encompasses all sorts of behaviors that we also need in any future career: making an effort, enduring trial and error, being resilient, implementing innovative ideas, experiencing satisfaction, dealing with conflicts with oneself and others, exercising self-discipline, tolerating disappointment, clarifying ambiguous situations for oneself or with others, transforming aggression into solutions.
Considering the concepts of engineer, destructor and bricoleur, how important is the ability to take the playful approach?
If, in addition to the basic skills necessary for our survival, we also develop the ability to play, nurture this ability throughout our lives, and, as a result, develop a set of even more extraordinary skills, then play can and must be classified as a highly significant and irreplaceable factor for innovation. These days, where we seem to be faced with extremely difficult challenges, tasks that may even seem impossible to solve at first glance, it is essential to use the basic skills acquired through play to discover creative ways of solving these problems.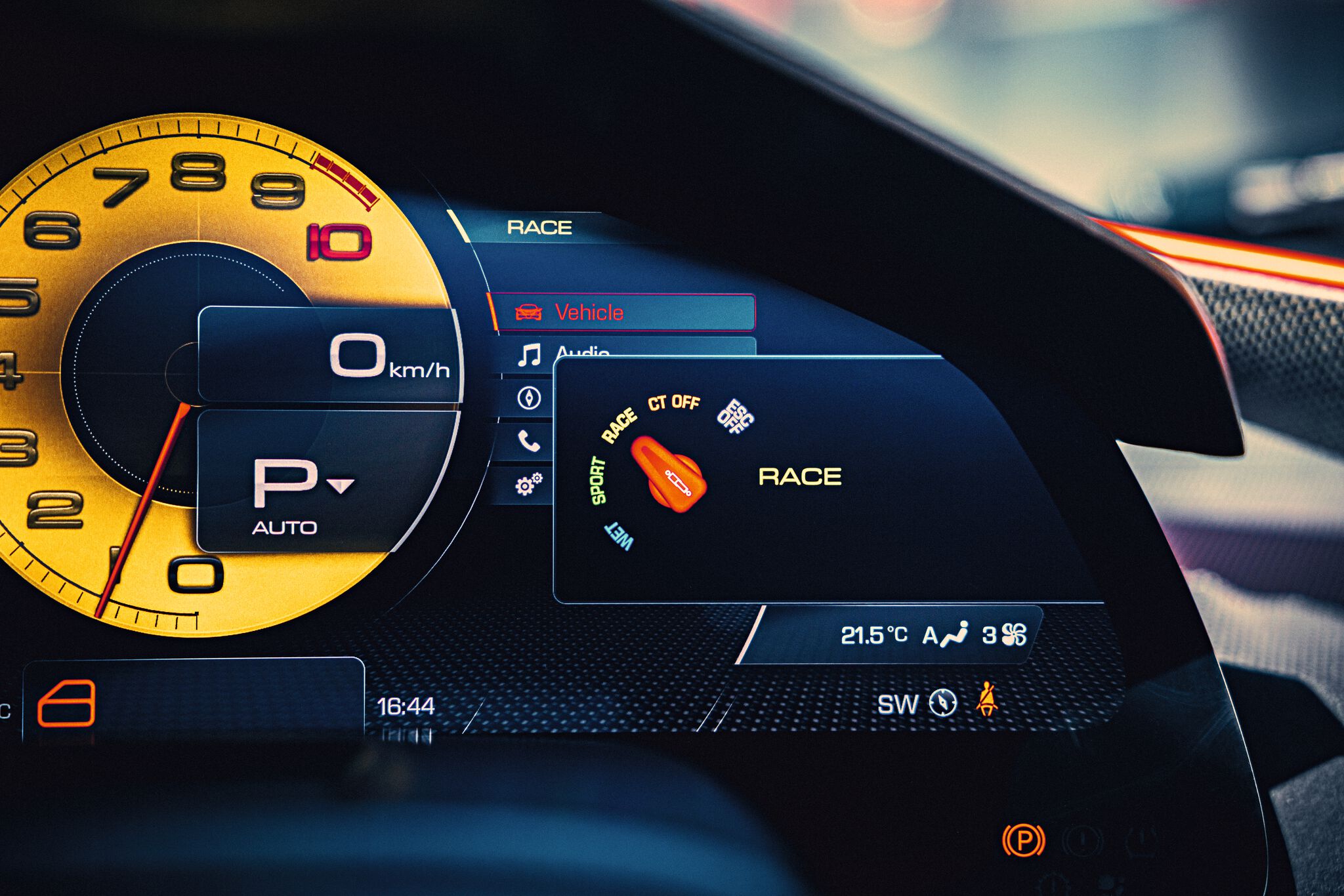 What about imagination?
Imagination is the inspiration for many games, and using our imagination forces us to discover, to try out and to evaluate new things in order to make a future life possible for ourselves, for others and for future generations. I find the following quote, which has been variously attributed to Austrian writer Marie von Ebner-Eschenbach, English statesman Oliver Cromwell or German politician Philip Rosenthal, quite fitting here: "He who ceases to be better ceases to be good."
Back to the SP3.
How do you play with it? What's the aim of the game?
As an answer, we simply recommend an entertaining and interesting little book written by the psychiatrist Eric Berne: Games People Play.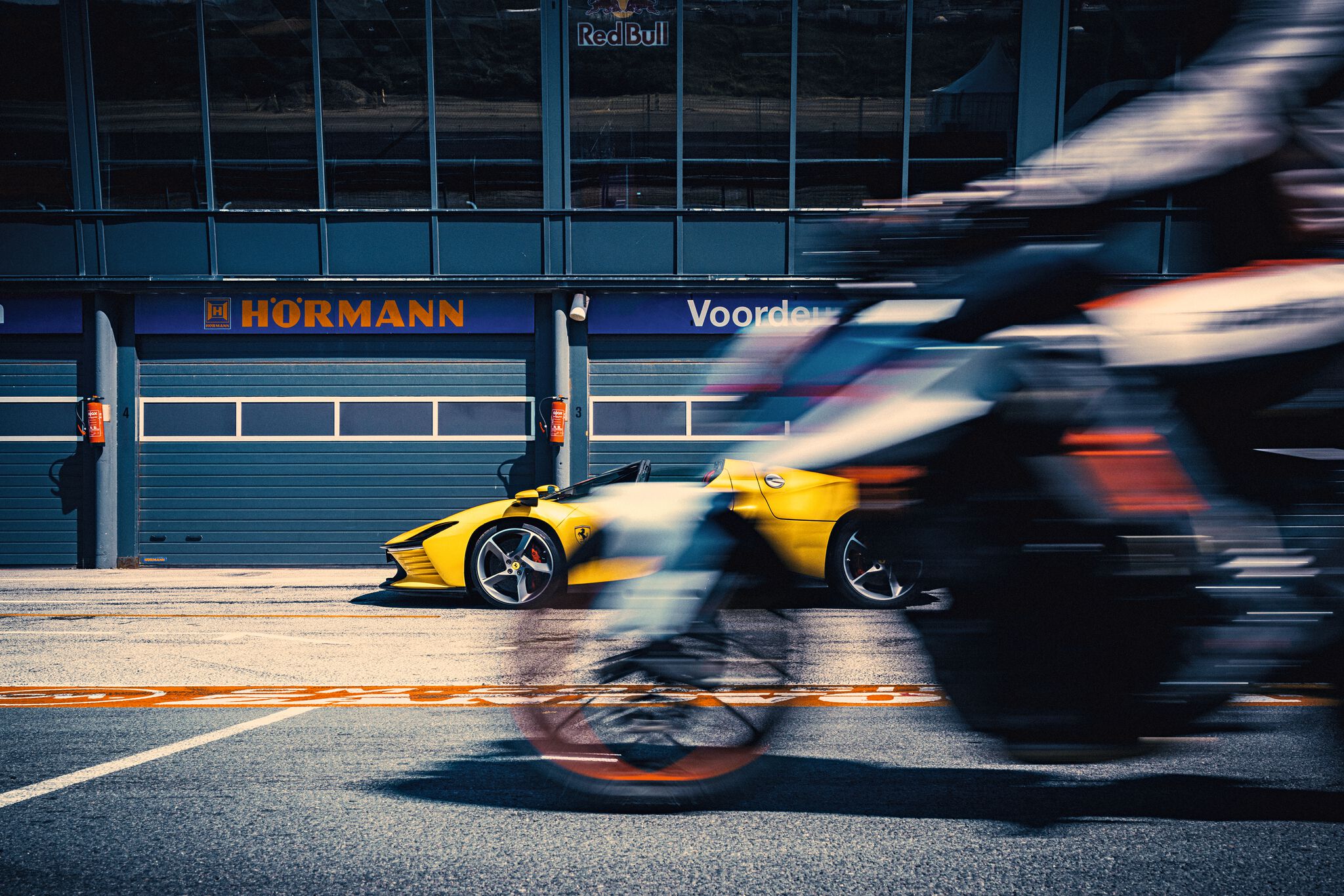 Text and Interview: Michael Köckritz
Photos: Christian Kalse/Ferrari
ramp #58
As a high-impact multimedia brand that takes an all-encompassing, end-to-end approach to publishing, ramp is an absolutely authentic expression of quality, integrity and excellence. Its trailblazing luxury magazines, recognized with numerous awards over the past 15 years, have been celebrated for their cool and unconventional, not to mention inspiring and pioneering style, since day one.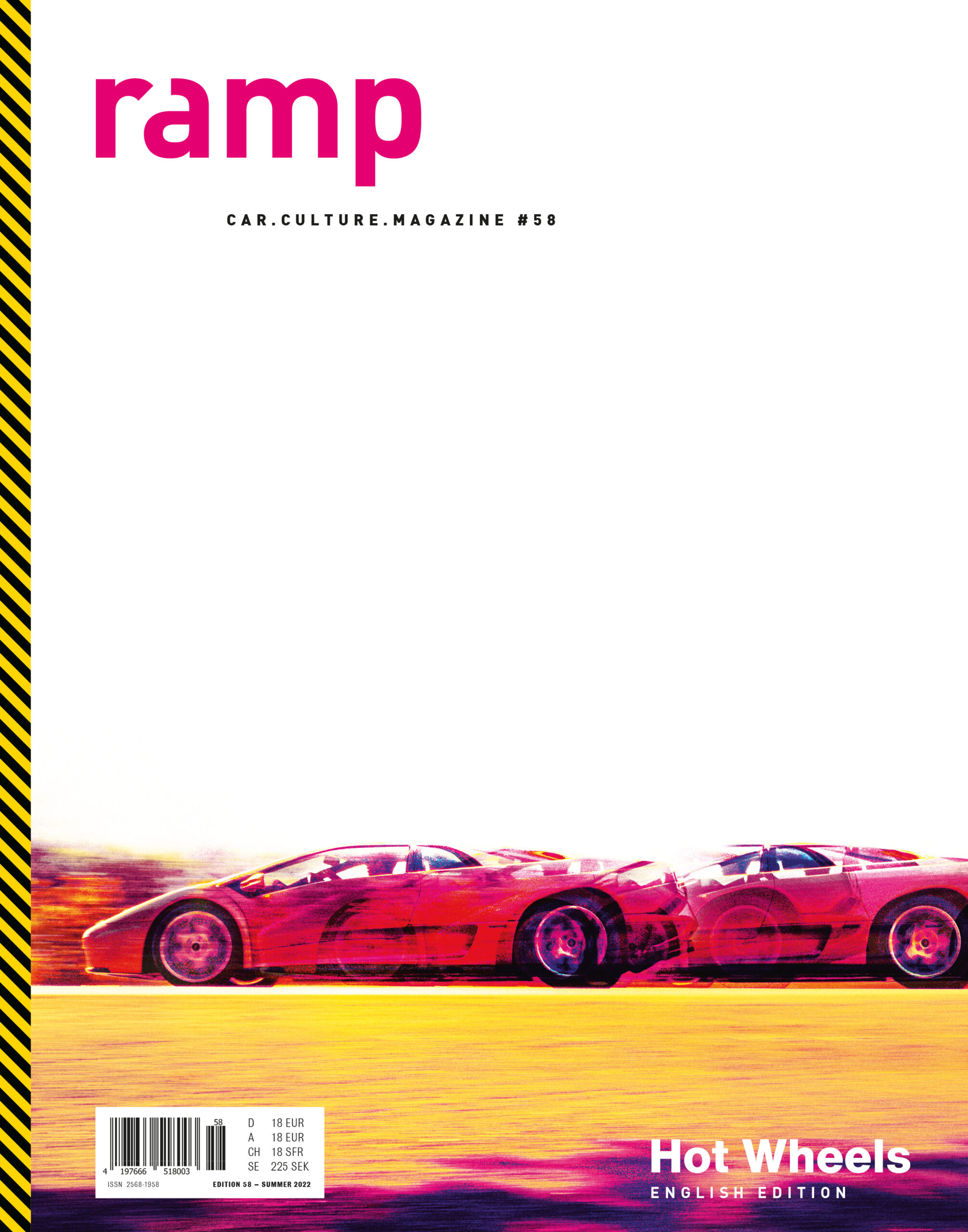 ramp, the lavish and beautifully designed coffee table magazine, celebrates the enthusiasm for cars and driving in a passionately subjective, personalized fashion.
Immediate, authentic, intense. Fresh perspectives, avant-garde imagery, with a fine feeling for nuances and the right dramaturgical mix. Always new, always stimulating. Automotive passion infused with a lust for life. The automobile in new, exciting and intense contexts, precisely tailored to the relevant target group, presented in relation to music and fashion, culture and lifestyle, design and art, science and philosophy.