Taking advantage of an exceptional setting on Sword Beach in Ouistreham, the Normandy Beach Race offers an authentic and free show to revive the atmosphere of the mechanical rendez-vous of the 40s/50s. An original and spectacular event, run for fun on 1/8 mile drag style mixing vintage vehicles, cars and motorcycles of American and European makes pre-1947.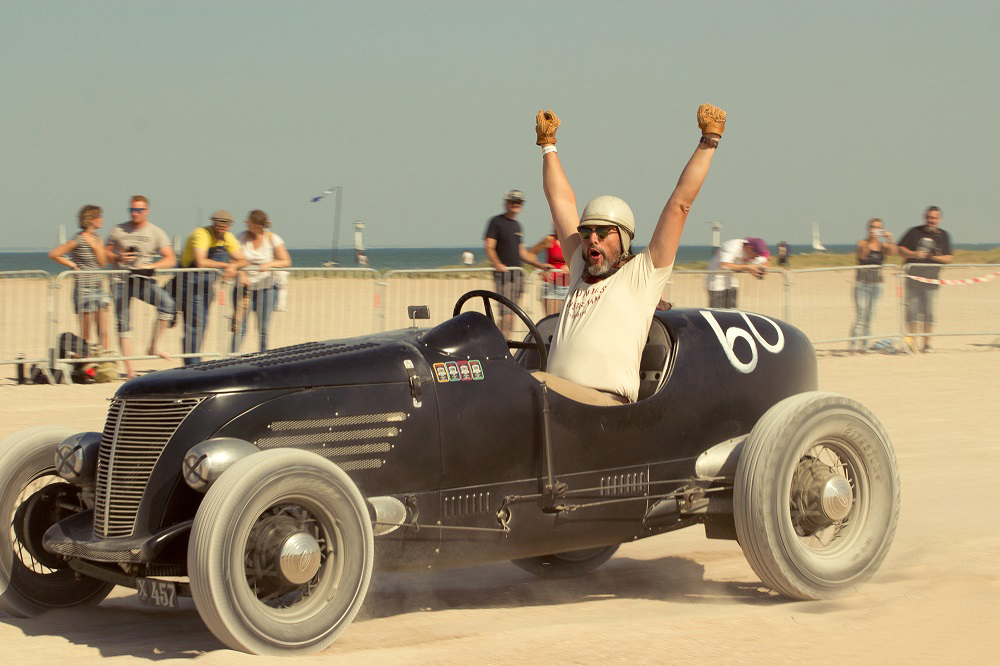 ---
HISTORIC BEACH
The idea of organizing a beach race in France raised in the minds of 3 enthusiasts following their participation in the legendary race "The Race of Gentlemen" organized in the USA. They soon imagined themselves having the same experience on a French beach… and moreover in Normandy, on beaches that have marked history. Their communicative passion, their desire and tenacity to take up this challenge of organizing such an event, today makes the Normandy Beach Race the awaited event in France and internationally.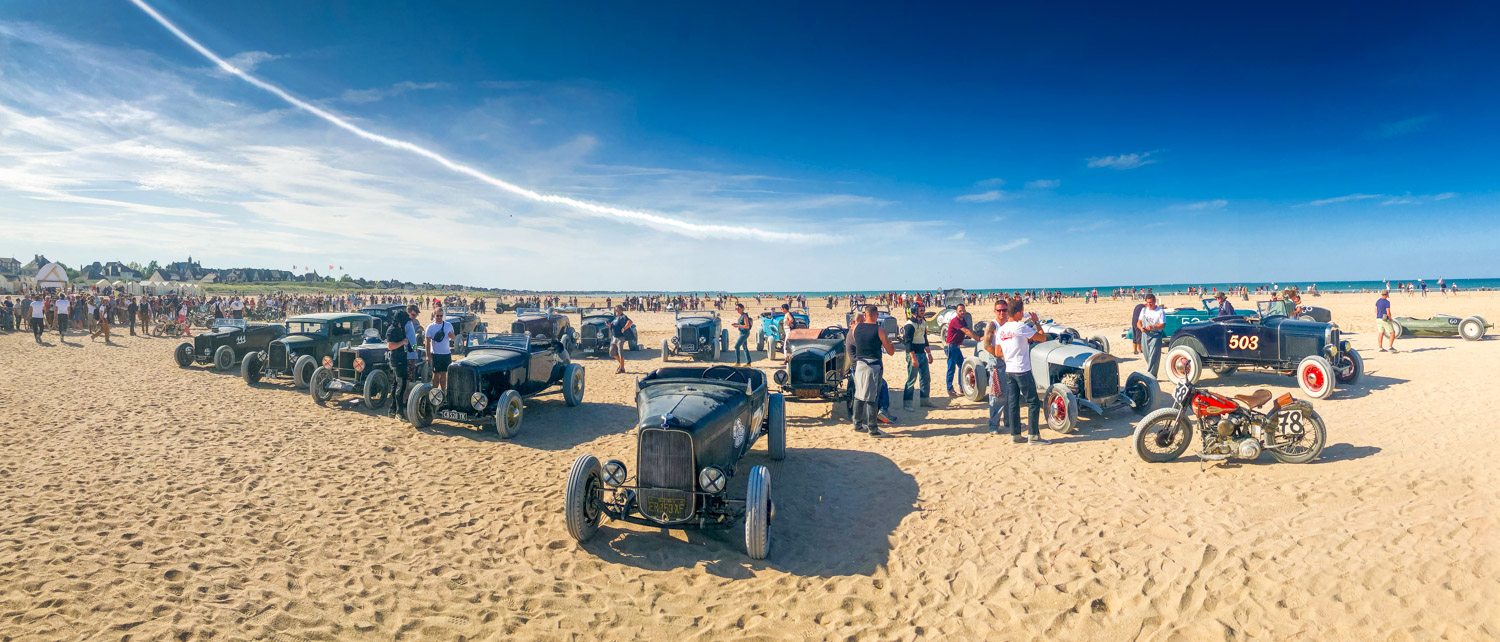 Next Rendez-Vous
This 2nd edition will once again be held in Ouistreham on the famous Riva Bella beach from 25 to 27 September 2020, just 2 hours away from Paris, with a more surprising 3-day program offering a strong and unique experience on the beach and in the city!
---
Here the detailed programm:
FRIDAY, SEPTEMBER 25
14:00-18:00
Cars and motorcycles exhibition and technical control of racers at the Ouistreham Town Hall Square.
Free access for the public
17:00
Racer Briefing
Reserved access
---
SATURDAY, SEPTEMBER 26
10:00
''Car show'' RIVA-BELLA CRUISING
350 vehicles on the waterfront of Riva-Bella Beach
Free access for the public
10:00 – 22:00
Village on the sand
Food, sales boots and entertainment
Free access for the public
10:30 – 17:00
Runs on the sand
Original and spectacular events
80 participants (40 motorcycles – 40 cars), 1 against the other in run for fun over 1/8 miles on the Riva-Bella beach.
Free access for the public
18:30 – 22:00
''After run party'' on the beach
A festive and vintage moment
Held under the marquee located on the beach near the paddock and the track. Revival spirit is always there…
Night runs under the spotlight
Including food-trucks/ catering, musical entertainment, photo shoots …
Free access for the public
---
SUNDAY, SEPTEMBER 27
10:00
''Car show'' RIVA-BELLA CRUISING
350 vehicles on the waterfront of Riva-Bella Beach
Free access for the public
10:00 – 15:00
Demonstrations on the sand
80 participants (40 motorcycles – 40 cars), 1 against the other in run for fun over 1/8 miles on the Riva-Bella beach.
Free access for the public
10:00- 16:00
Village on the sand
Food, sales boots and entertainment
Free access for the public
15:00
Closing Speech
18:00
Operation Clean Beach
Collective cleaning of the beach open to all
---
Report by normandybeachrace.com

---