Here is a special selection of cars that have recently arrived or are expected soon at our partner Gallery Aaldering. This preview allows you to be the first to indicate your interest in one of these cars. Do you want to hear more about these cars? Please send an e-mail to: info@gallery-aaldering.com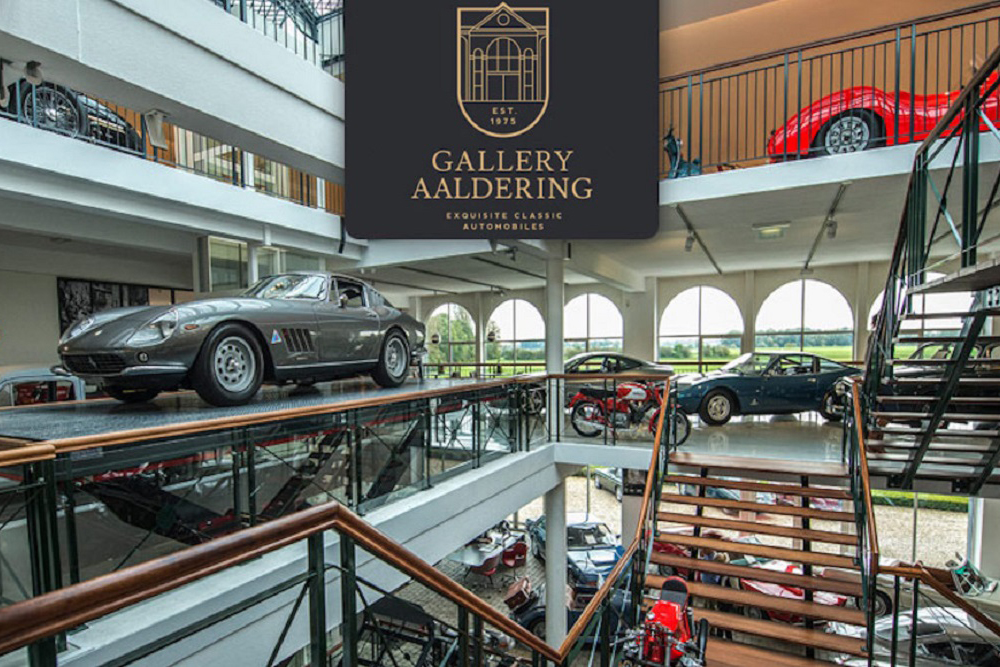 Gallery Aaldering has added some truly astonishing new cars to their inventory. What to think of a Citroën DS 21, or a Mercedes-Benz R107 450SL?
Gallery Aaldering can sell cars by appointment now. It is also possible to schedule a video call with them. If you are interested in one of their cars please let them know, they are available for you and are happy to answer any questions you may have regarding one of their cars.
---
Aston Martin V8 Volante Zagato (1990)
Fully restored and revised, 6 speed automatic, less than 400 kilometres from new, only 37 made!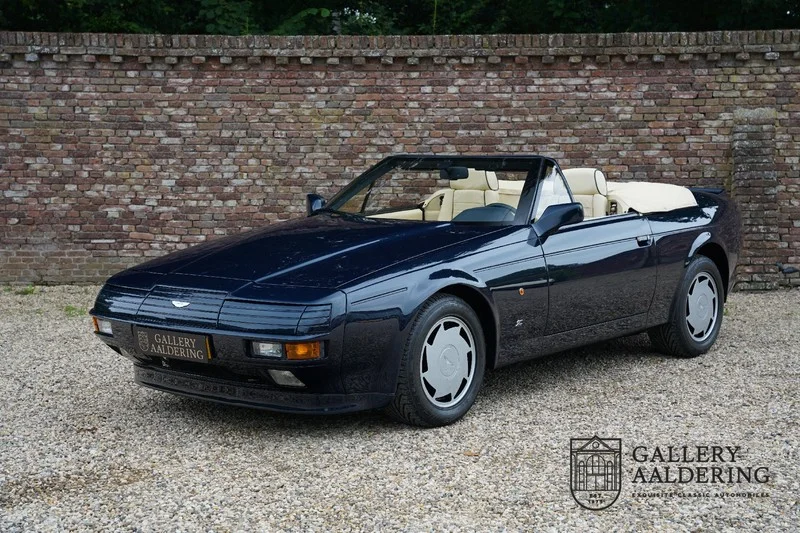 You don't see many Aston Martins around. An Aston Martin with a Zagato body even less so, an Aston Martin V8 Volante Zagato with less than 400 km on the clock with Aston Martin Works upgrades, having already been restored on two occasions? Absolutely unique! Whilst this Aston Martin has hardly clocked up any mileage there is much to be told about this car.
Price: € 359.950,-
---
Moretti 750 Tour du Monde (1958)
Perfectly restored, only 15.680 miles, top quality car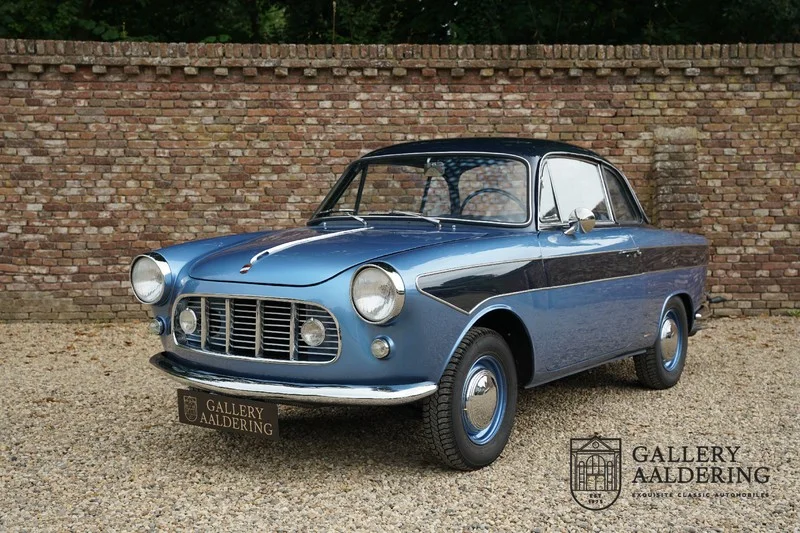 Do you still remember Moretti? Moretti Motors was established in 1925 by Giovanni Moretti. Moretti was a proud man whose ultimate aim was to produce cars under his sole management. The cars Moretti built were good, even very good. They were that good that between 1952 and 1955 two journalists made a "Tour du Monde" in a Moretti 600 Giardinetta. So convinced of his prowess he sealed the engine which almost effortless managed the 120,000 km event! To celebrate this feat Moretti unveiled the Moretti 750 Tour du Monde at the 1957 Turin car show.
Price: € 77.999,-
---
Citroën SM (1972)
Only 27.429 miles, fully original, first owner, first paint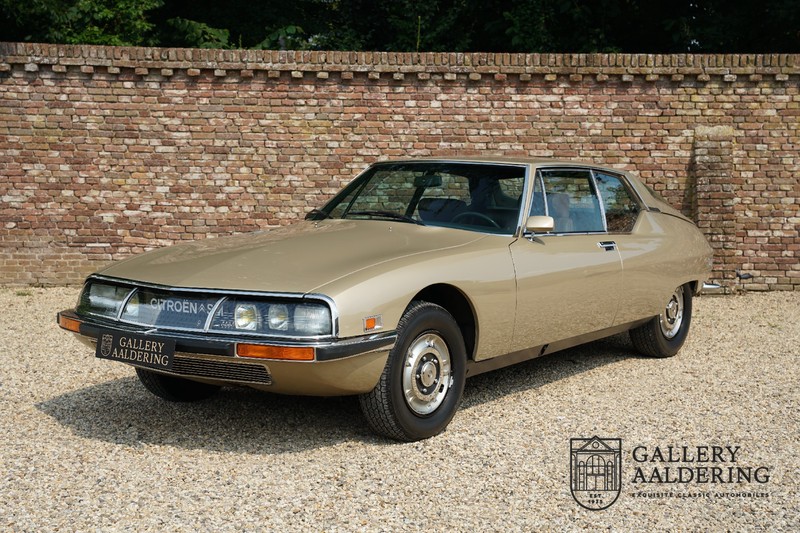 Gallery Aaldering has a unique 1974 Citroën SM. It comes in lovely "Beige Tholonet Metalisé" matched with a brown interior trim. The car has fuel injection and a manual 5-speed transmission. It also has only managed to clock up an incredibly low 27,429 miles. This SM was supplied in California, the USA when new.
Price: € 58.500,-
---
Alvis TA21 Drop Head Coupé (1966)
Recently fully restored and revised, only 302 made, 5-speed transmission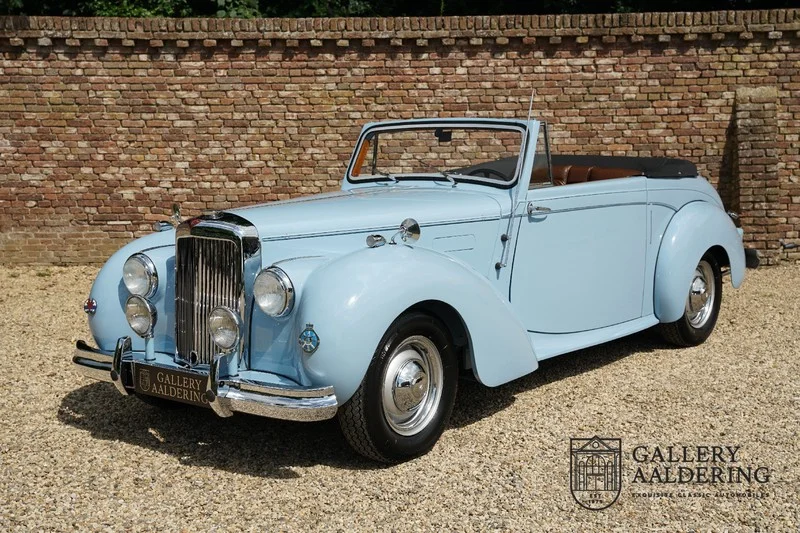 Gallery Aaldering has a most magnificent fully restored and mechanically overhauled, Dutch supplied Alvis TA 21 DHC. The Alvis TA21 Drophead coupé was built by Tickford. Between 1950 and 1953 only 302 of the 1316 Alvis TA21's were of the Drophead coupé variety. Understandably not many are still around and certainly not in this good condition.
Price: € 59.500,-
---
Jaguar E-Type Series 3 (1974)
Fully revised condition, matching numbers and colours, Jaguar Heritage Certificate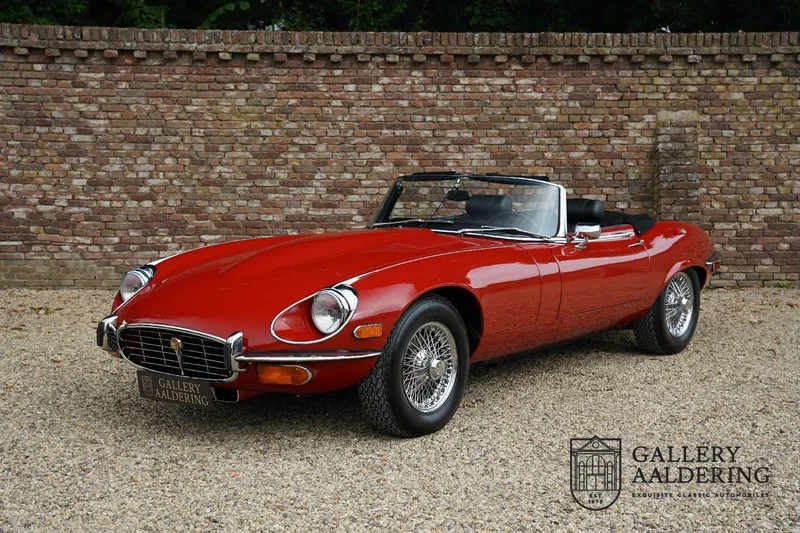 Gallery Aaldering has added a fantastic 1974 Jaguar E-Type V12 Series 3 to the collection for you. The car has recently been fully restored and looks fantastic.
The car has been fully nut & bolt restored. The body was reduced to bare metal and was beautifully painted, the paint is still in very good condition with only some light traces of use here and there. The car was then rebuilt with great care. The work was carried out at a high level and with a great sense of originality. The bodywork is therefore beautiful to look at. The sheet metal is nice and thin and the fits are correct. The chrome moldings and bumpers are also in very good condition. The convertible top was also renewed during the restoration. The hood is of course in very good condition and fits nicely everywhere. The car stands on chrome spoke rims surrounded by good Michelin tires. The spare wheel is also chromed.
Price: € 114.999,-
---
Porsche 928S (1980)
Stunning colour combination, great condition, manual transmission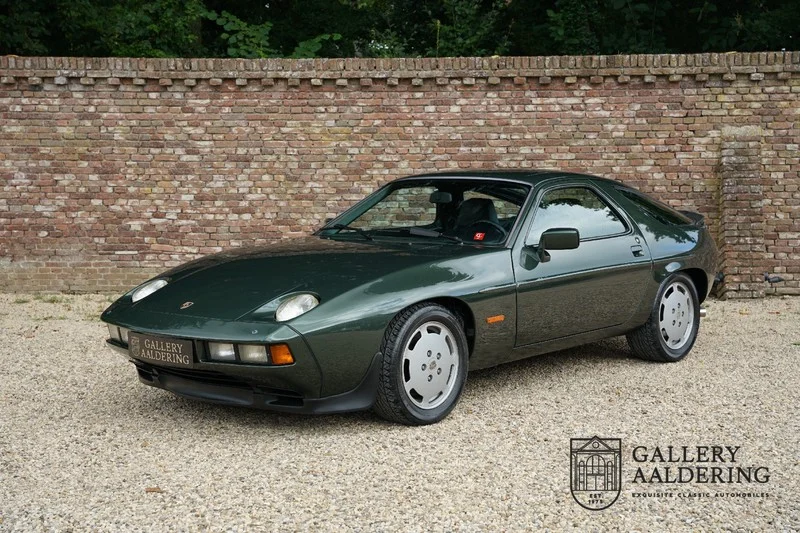 Gallery Aaldering has a beautiful Porsche 928S in the colour "Oakgrun Metallic" for you. The first owner has combined the dark green exterior with a dark green leather interior. According to Porsche, the 928 was the successor to the 911. At the time of its introduction, everyone at Porsche was sure that the V8-powered coupé with the front engine would push the 911 off the scene. How different has history turned out? Still, with today's knowledge, a 928 is an exceptionally interesting car. It was a real "Gran Turismo", completely in the version as it is here. The 4.5 litre V8 engine is mated to a five-speed manual transmission. This 928 is in beautiful condition and sounds amazing thanks to the Borla stainless exhaust. The bottom is of course hard and free of rust. The paint is in beautiful condition and was recently repainted in the original colour.
Price: € 35.000,-
---
Citroën DS 21 (1967)
Fully restored and revised, top condition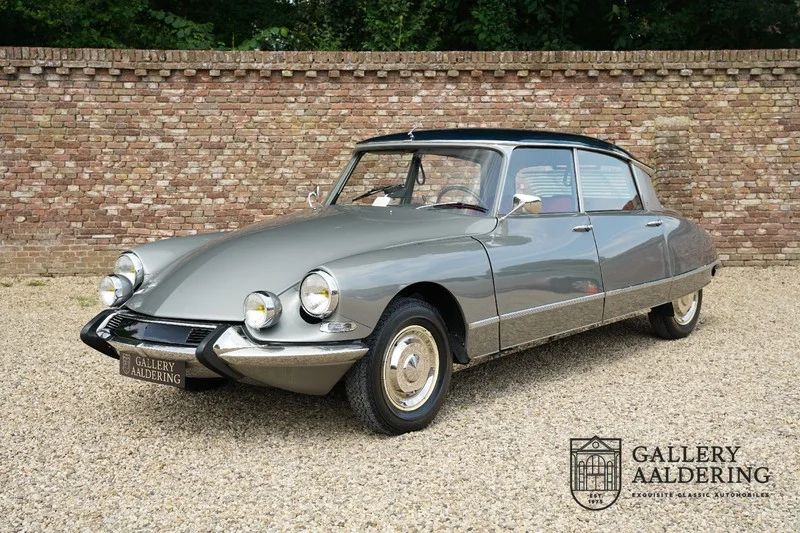 Do you also believe that if they were to introduce the Citroën DS today it would once more be an overwhelming sales success? Our car came into being in 1967. Having been owned by just a single family for the last 30 years (first dad then son), this DS21 has always been perfectly looked after as well lovingly and with an enormous amount of dedication, restored. The remarkable detail about this DS21 is the fact is although a still just about a second series car with separate headlights it already has the use of the new hydraulic system.
Price: € 46.950,-
If you are interested in more news click here.
---