Here is a special selection of cars that have recently arrived at Thiesen Automobile. This preview allows you to be the first to indicate your interest in one of these cars. For more information click the at the "more information"- button.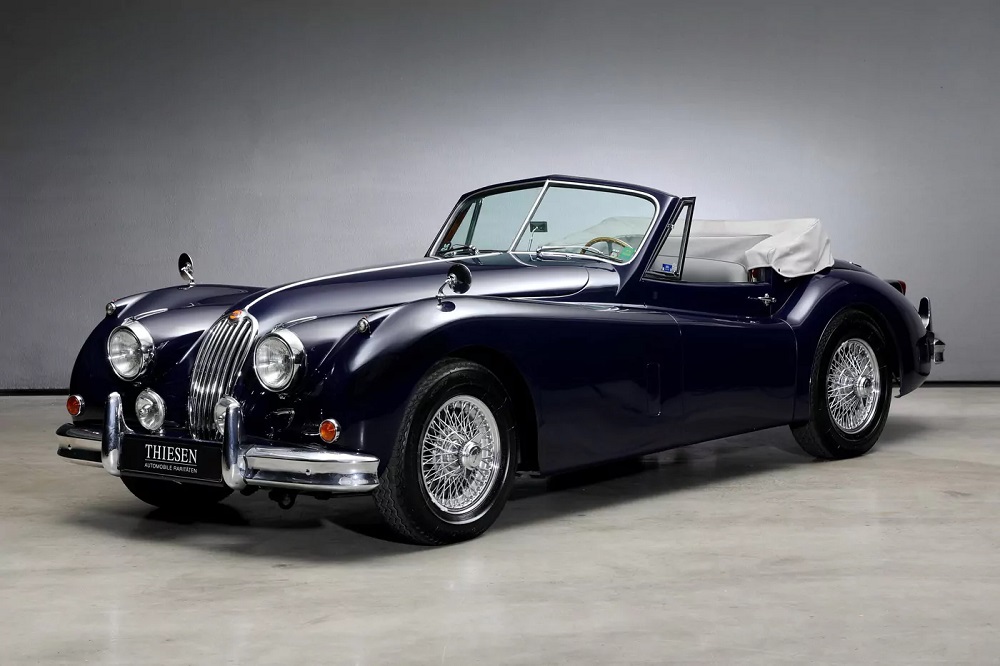 Jaguar XK 140 SE Cabriolet (1955)
A total of 2,789 Jaguar XK 140 DHCs were produced between 1954 and 1957. The vehicle described here was extensively "frame-off" restored a few years ago. A good opportunity to acquire one of the rare DHCs, which, compared to the OTS, is much more suitable for everyday use and more comfortable, as well as much rarer on the market.
Colour: Darkblue
Interior: Leather light grey
Type: Cabriolet
Gearbox: Manual shift
Drive: Left
Location: Hamburg
Price: 148.500,00 €
---
Porsche 356 A 1600S Speedster (1957)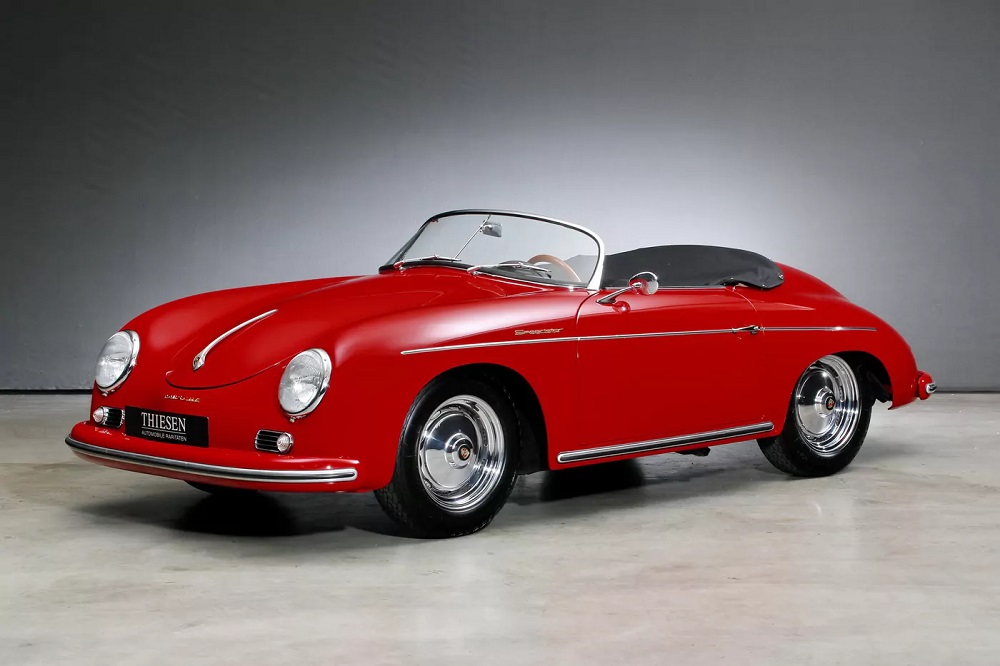 Maxie Hoffman, the most successful Porsche salesman in the USA, had the idea of bringing a light, open and particularly sporty version of the 356 to America in 1952 and had the "American Roadster" developed. Hoffman was only able to sell 24 units with its aluminium body. It was not until the "Speed-ster" was made of sheet steel that production became cheaper and sales increased. The "Speedster" was made for the rich youth of Los Angeles and Malibu and quickly became the toy of Hollywood stars. Ever since James Dean drove the Speed-ster, the most purist of all Porsches became an icon of the Zuffenhausen sports car brand. 4144 Speedsters were produced between 1954 and 1958.
According to the available Porsche data sheet, this 356 A 1600 Speedster was manufactured in the 1957 model year for export to Japan. A few years ago, the Speedster was extensively partially restored on a well-preserved original basis. The car was part of a German collection and has a historic road registration. The driving characteristics are outstanding.
Colour: Red
Interior: Leather black
Type: Cabriolet
Gearbox: Manual shift
Drive: Left
Power: 75 PS
Location: Hamburg
Price: 335.000,00 €
If you are interested in more news click here.
---