In the latest instalment of our look at the growing number of Ferrari owners who use their Prancing Horses as daily drivers, we speak to Sarah Ucar, a former finance executive and GTC4Lusso owner.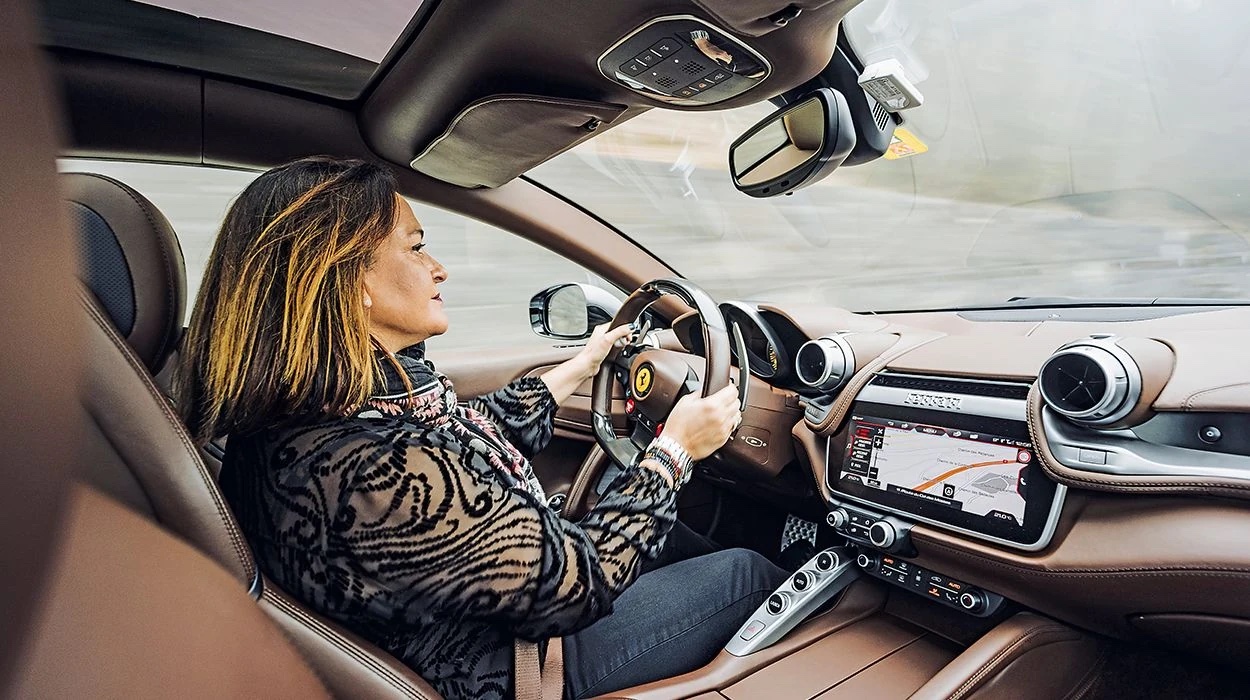 There can be few Ferrari owners with a more apt name than Sara Ucar. A former Finance executive from Pamplona, transplanted via the United States to Geneva, this "mom of two" is a living breathing testimonial to the visceral passion that Ferrari can provoke.
"I never even knew Ferrari made cars that looked like that," she says disarmingly, recalling her first glimpse of a GTC4Lusso gliding past on a French motorway. During an enchanting test drive in the Lavaux terraced vineyard known as 'La Corniche', between Lausanne and Montreux, she fell head over heels for her grey GTC4Lusso with chocolate interior. Still today she clearly enjoys the emotions it provokes within her.
"It has everything that I wanted," she says, her face lighting up with unalloyed excitement as she describes the sensations that come fromdriving her V12-engined Grand Tourer. "It's very easy to drive. You can have a lot of fun with it. It's powerful, but at the same time it is very safe, very stable."
But she insists: "It was first and foremost for my family. I have two teenage kids – Luken and Chantal. It became my daily drive straight away." Does husband Sean have access? "Sure, but only when I'm away and so not using it." She describes her quotidian Ferrari life: "I take it for the school run, going to the shopping mall, for sports practise, to get beer." To get beer? "Sure, did you know you can fit seven kegs of beer in the back of a GTC4Lusso?" she asks. Not something you find in the brochures.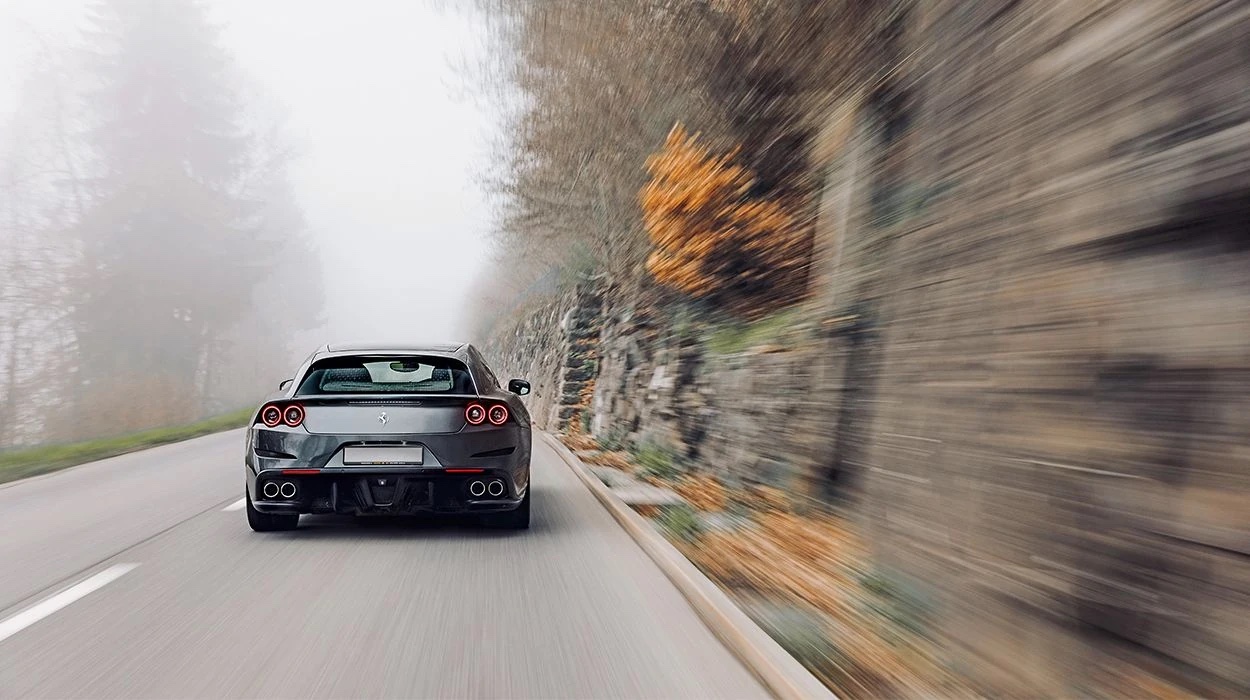 "Look," she exclaims, enthusiastically flashing up an image on her cell 'phone. The Grand Tourer is indeed stuffed to the gills with large steel beer kegs. "I even do the trips to the local re-cycling plant," she adds, chuckling almost mischievously. A glance at the odometer reveals the dimensions of her daily drive – a cool 109,000 kilometres of smooth Swiss roads covered since she collected it two-and-a-half years ago.
"It has a front lift," she enthuses. "Which is very practical when I visit friends and their parking garages have a steep driveway." Very practical. Very daily drive. As a teenage girl in Barcelona, her father's love of moto-GP instilled in her a love of motorsports. She later became an elite-level Alpine skier and candidly admits: "Yes, the adrenaline rush I get from driving my Lusso substitutes the excitement I used to experience as a skier."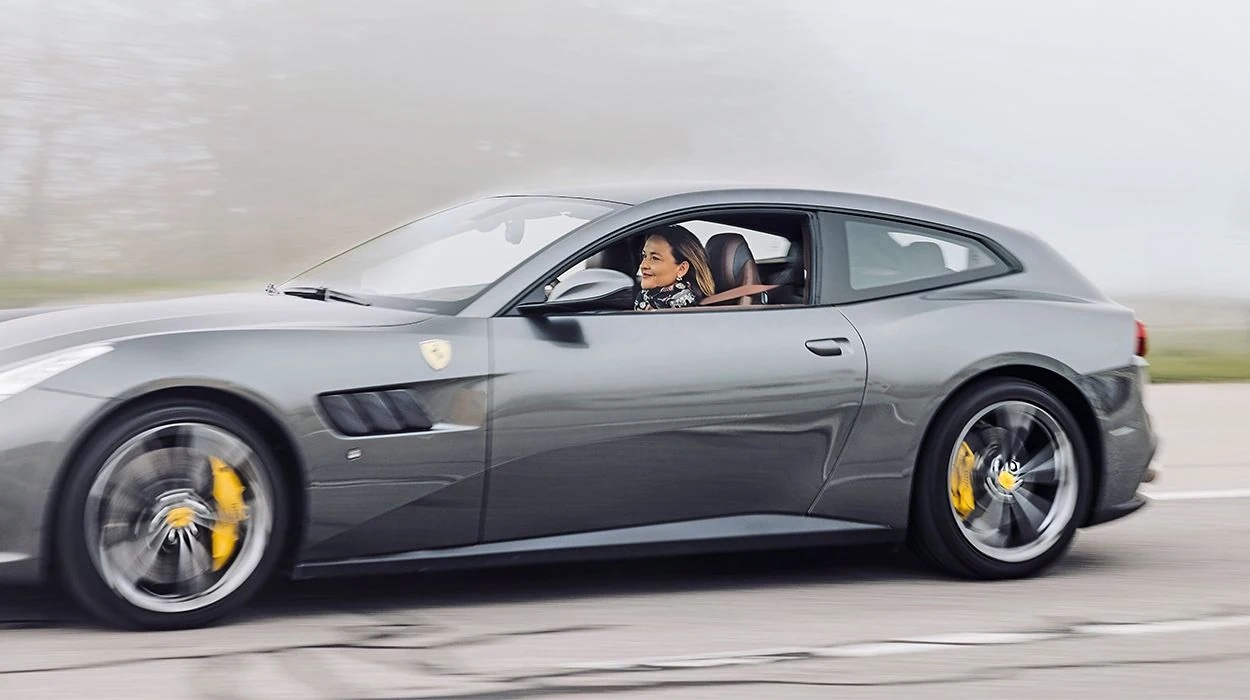 With less knee damage, she adds, laughing. She washes her car by hand most days. "It helps to get to know every inch of it," she insists. "The thing is, I'm so proud of her, I want her always to be looking her very best." Again, a doting smile reveals a deep emotional attachment. "Yes, it's like a creature to me, almost like riding a horse." The V12 engine makes for a powerful animal.
"Yes, I always say she is a beauty and a beast," she says, proudly. With that she grabs the key and dashes off to pick up her teenage son from the station, whether or not he needs the ride. That excited smile once again spreading across that happy face.
Report by Kevin M. Buckley for ferrari.com
Photos by Dennis Noten