Munga Guesthouse consists of 15 uniquely designed rooms that provide guests with the perfect space to relax, enjoy, and explore the village of Taghazout and its beautiful surroundings.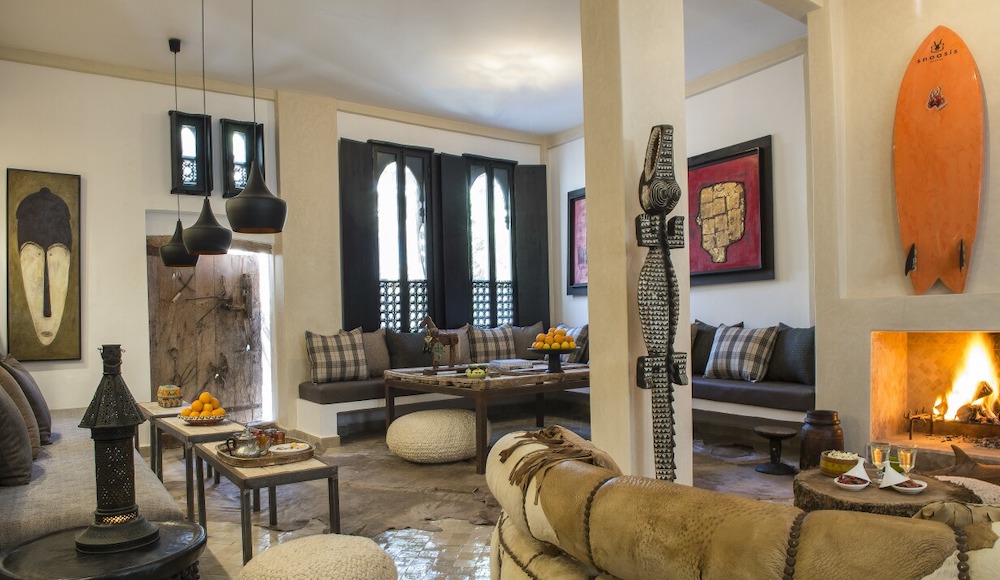 Each room is tastefully decorated using art and furnishings that incorporate locally sourced materials. Guests will notice a very common theme throughout the entire hotel: wood is everywhere. Morocco has a scarcity of forests, yet trees continue to play a vital role in the Berber tradition. In the form of art, pillars, doors, tables, and bed posts, salvaged wood continues to have a purpose at Munga.
The Guesthouse invites my guests to take advantage of our sunny weather and enjoy my numerous terraces, library, tea rooms, and open spaces. Munga is centrally located and a stone's throw from the beach, the town square, and several restaurants and cafes. Come escape the heat and enjoy a chilled beverage on the stunning rooftop, lounge pool.
Munga's purpose is simple: to provide my guests with an authentic, comfortable experience that will leave you refreshed and revived.
Welcome to Munga Guesthouse, a Moroccan design hotel.
Click here for further information
more information: mungaguesthouse.com
---