The 1951 Delahaye 235 Roadster from the Mullin Automotive Museum collection was the recipient of the Best of Show Award at the conclusion of the annual Las Vegas Concours d'Elegance at the Wynn Las Vegas on October 30, 2022.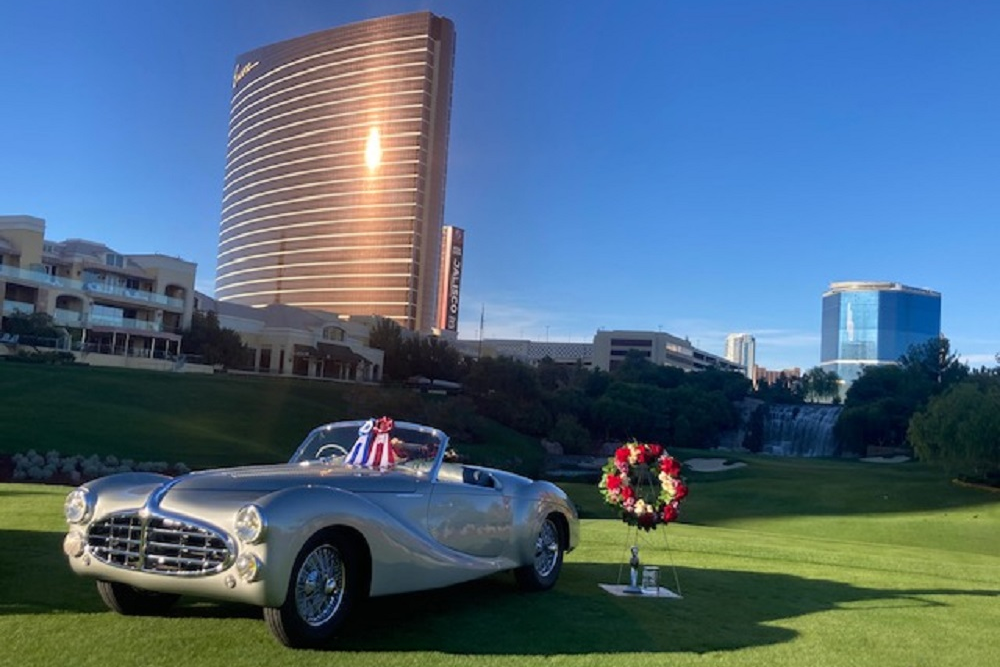 The annual event welcomed 230 cars from 15 classes, and nearly 3,000 people throughout its three-day gathering of automotive excellence.
"We are honored to receive the Best of Show Award from the Las Vegas Concours d'Elegance," said Mullin Automotive Museum Founder Peter Mullin. "Las Vegas has quickly become a standout event for automotive enthusiasts, and we're thrilled to be recognized by some of the world's most passionate collectors."
The 1951 Delahaye 235 Roadster was exclusively a sports car that exuded the luxury attributes of postwar hand craftsmanship and technological innovations. The Delahaye was displayed by Jacques "Frenchy" Harguindeguy in 2007 at the Pebble Beach Concours d'Elegance. Peter Mullin purchased the vehicle in 2007, and it underwent a comprehensive restoration process.
dowload the assets here.
About the Mullin Automotive Museum
The Mullin Automotive Museum is located at 1421 Emerson Avenue, Oxnard, California 93033, in the building formerly occupied by the Otis Chandler Vintage Museum of Transportation and Wildlife. Tickets must be purchased in advance at MullinAutomotiveMuseum.com. To see photos of the exhibits and the cars on display, please follow the Mullin Automotive Museum's official channels on Instagram, Facebook, and YouTube.
If you are interested in more news click here.
---