I love everything about Monterey Car Week: the events, the auctions, the parties, the hoopla. I can't wait to come back!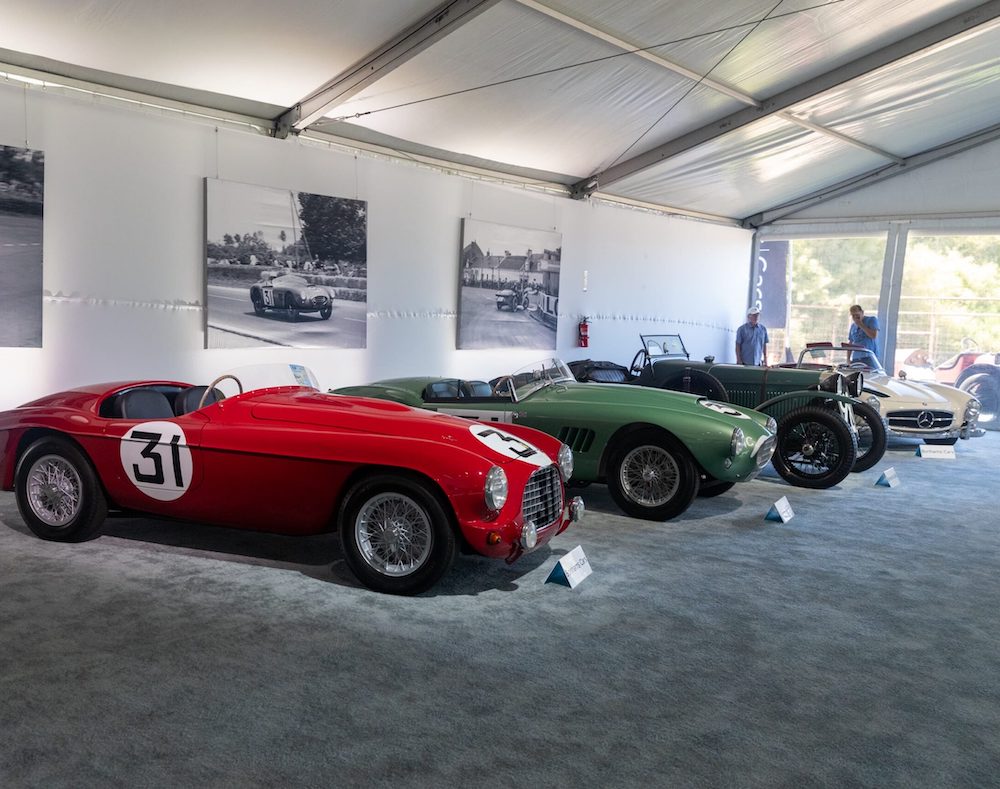 I despise everything about Monterey Car Week: the events, the auctions, the parties, the hoopla. I'm never ever going back!
I know I'm far from the only one who has these decidedly mixed feelings at times.
Let's put things in perspective.
Here's the deal: Car Week attracts the most important people in the industry, the poseurs, and everyone in between.  As Sundance does for the film industry, Geneva does for watches, and Art Basel does for, well, art, Monterey is the week for cars of all kinds, years, colors, shapes and sizes. Thanks to Concours d'Lemons, the failures and afterthoughts of the car world are celebrated; everywhere else, it's the automotive winners who rule the roost.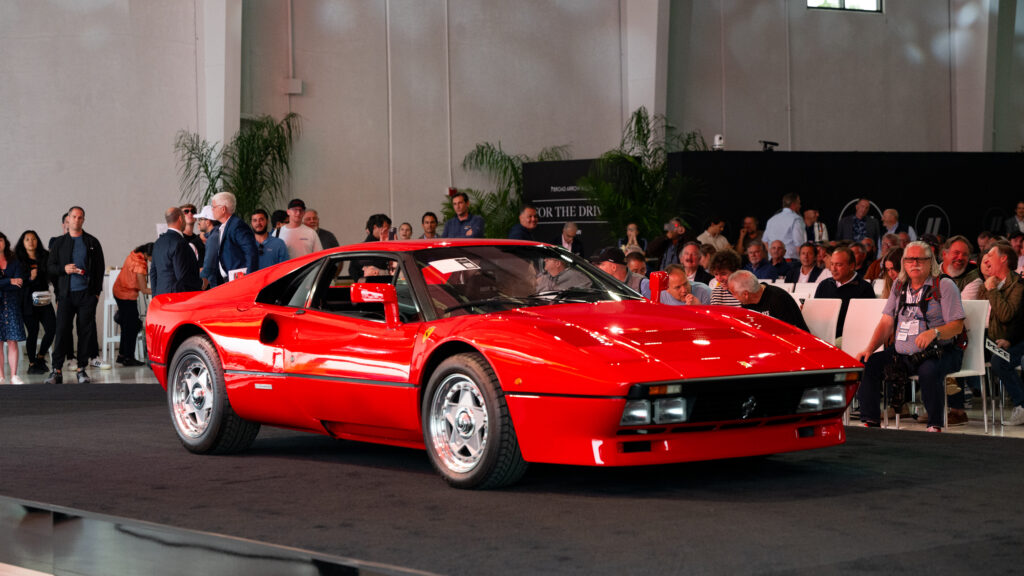 There are a lot of car things happening on the Monterey peninsula in August. Many more than any one human can attend, even if you have a flying car. And yes, there was a flying car in Monterey, and it seemed like it was everywhere that you could go without paying to get in, which is a very effective guerilla marketing strategy. But even the flying car guys, which I'm going to rate an 11 out of 10 on the exclusive factor, did not make it to every event, every party, every auction, every happening. Everyone's FOMO meter was maxed out.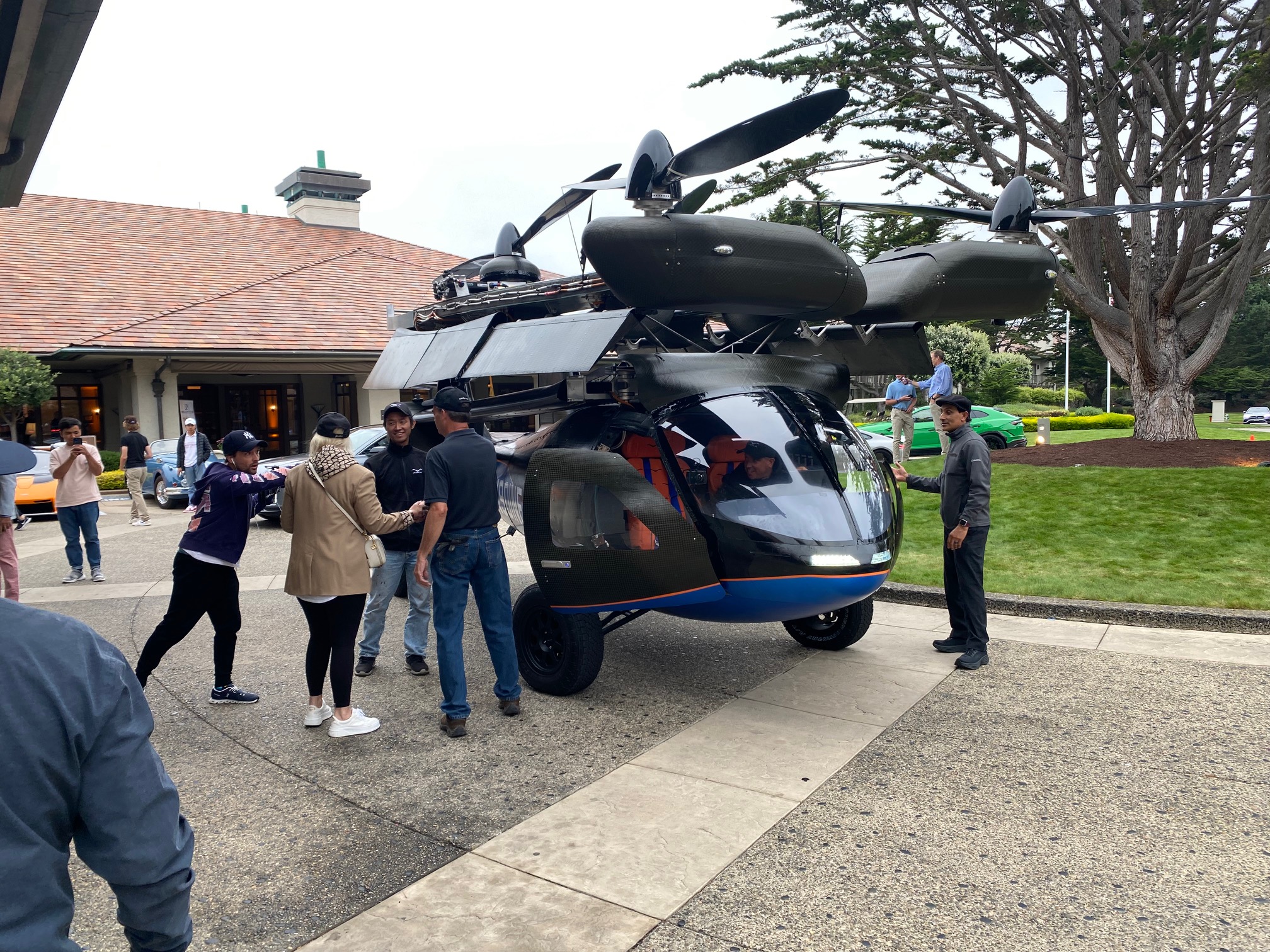 After attending for many years, my personal Fear of Missing Out is now more refined. I say this not to recognize any Zen-Master level of achievement—rather, it's more comparable to the "what, me worry?" attitude of the philosopher Alfred E. Neuman of Mad magazine. I absolutely know that at any given time from Wednesday through Saturday, there are a minimum of three competing events that I would like to attend, four if my life revolved around Porsches.
First, the auctions. This year, there were five auction companies and all of them did well. 2023 was far off 2022's chart-topping auction sales, but just to be clear, even though sell-through rates dropped and some big cars didn't sell, the sky is not falling. No one should be living in fear about the near-term or long-term collector car market. I would be happy to give you five excellent, below market buys for every five cars reported as record prices, but let's save that for another article.
I attended all five auctions, and I like to talk to both the sellers and the buyers. The mood, in my opinion, was one of cautious optimism. The quality of cars at the auctions were high—I only found a handful of bummers in the bunch. (Just to note, there are always those cars with more than a few needs, and sometimes they are well-hidden.) I talked to dozens of people, and there wasn't a buyer in the bunch who was looking for anything but a ready-to-go car, one with zero major needs. This is a continuation of the same trend over the past ten years—the best bring the best while the "yeah, but" cars go back to their previous garage. On the seller side, many of the dealers I spoke with said higher interest rates were holding bids back, but my sense is that the market is taking a breather before people decide to buy or sell. This time, both the higher end and the middle of the market are feeling a bit of the blahs.
Regardless of up or down, we are still car people, and Car Week is more than just auctions. The events? Totally off the charts. The manufacturers who were here spent freely to make a big-time splash with their cars. Mercedes-Benz, Rolls-Royce, Lexus, Porsche, you name it (even the Meyers Manx folks), were here and the fountains (of Champagne, chocolate, and shrimp) flowed. Monterey has become the place to market your wares, especially if their price carries a lot of zeros. And why not? Everyone is already there.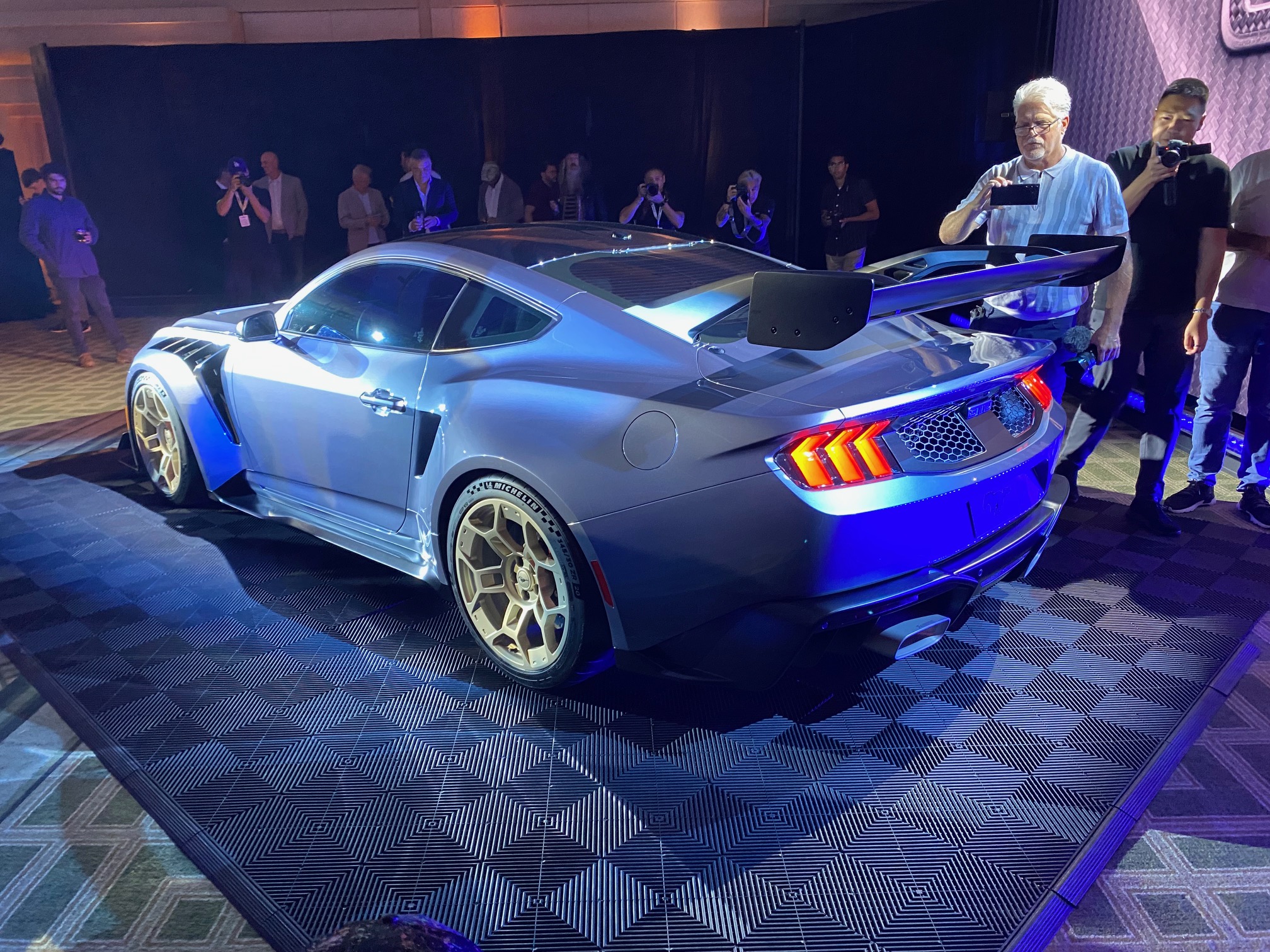 The street scene? Again, if you can drive it, why not show it? Happily, along the streets and winding highways I found further evidence that the under 20 set is all in for cars. No kidding—I saw well over 200 teens and twenty-somethings with actual, physical cameras strapped around their necks. The other 2,000 had cellphones out, snapping away at all the kit driving by. You can be sure that the numbers of photos taken across all Monterey's events is in the millions. And why not? Normal traffic for Car Week is a gaggle of Bugattis heading one way and a parade of Ferraris heading the other. And that doesn't even begin to cover a little place called Laguna Seca.
The car shows: from Exotics on Broadway to the Pebble Beach Concours and everything in between, this is a true life-list destination. If you haven't been here, you should come. It's more than a cliché to say there is something for everyone, but, it's the actual truth. Forget the hype about beautiful people who don't have time for you and me. You can talk cars with everyone at almost any of the shows because this is the place that brings it all together.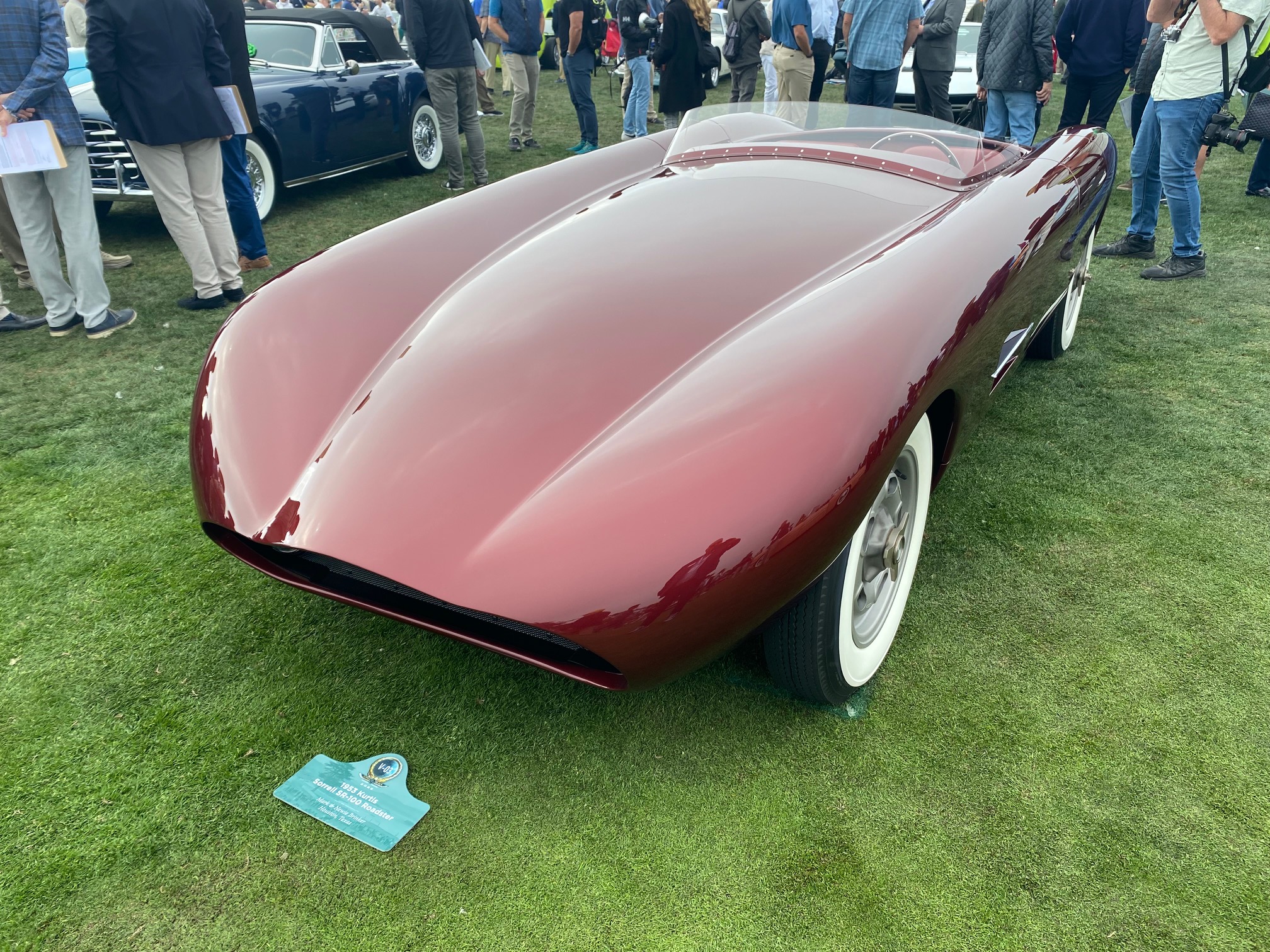 And, yes, I'll be back next year, perhaps with even more sunscreen, comfortable shoes and a willingness to put up with the unbelievable traffic.
Because, even though I might say it differently in my out-loud voice, Pebble Beach in August is the greatest place to be if your love of cars is what gets, and keeps, your blood flowing.
Report by Dave Kinney for hagerty.com