Featuring a driver-focused setup and race-car DNA that can be traced all the way back to the 1960's, Mini Remastered, Oselli Edition packs punch, performance and plenty of style. An exciting all-rounder that loves the road as much as the race track. Raceday. Everyday.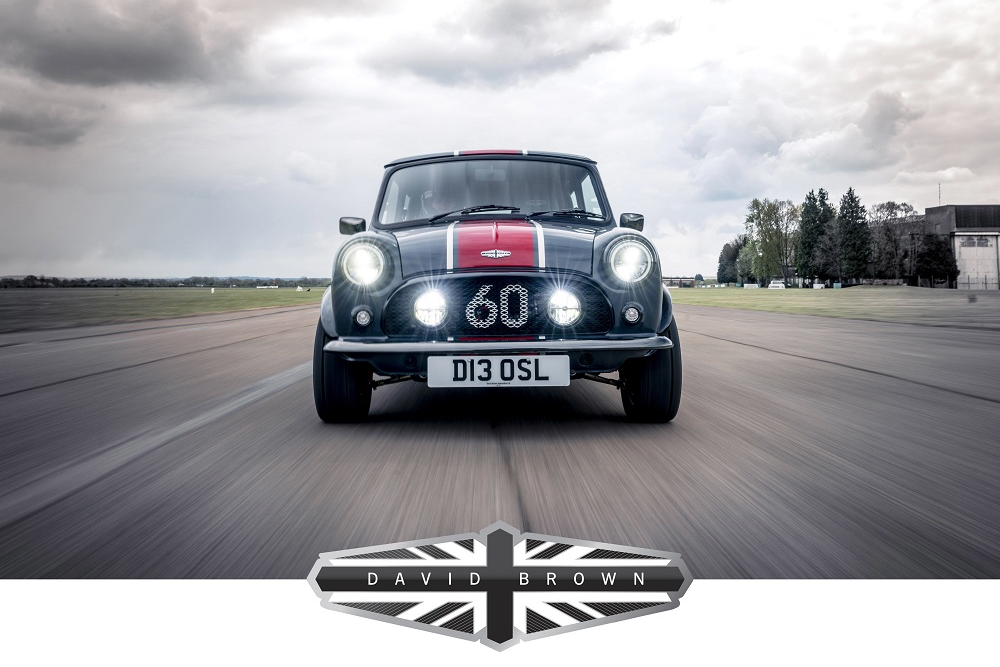 Style is noting without substance and Mini Remastered, Oselli Edition doesn't disappoint. Our experienced engineers and performance experts have refined the A-series engine, pushing it to its limits to deliver outstanding performance, driveability and handling. Mini Remastered, Oselli Edition offers a drive that gets the heart beating, adrenalin pumping and your face grinning.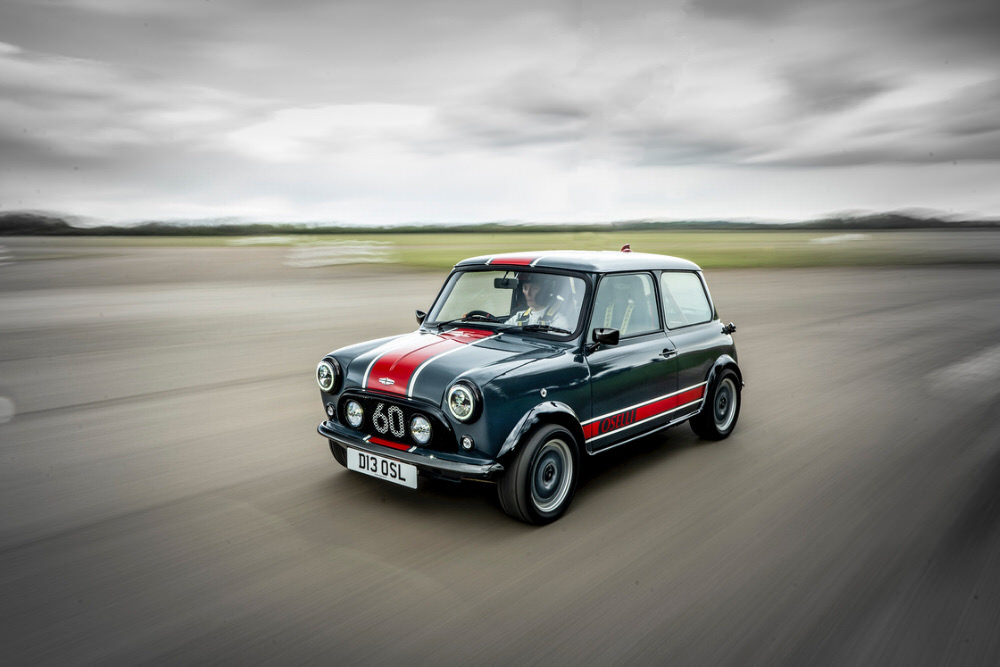 The performance-enhanced Mini Remastered, Oselli Edition offers owners an engine unit developed by world-renowned Oselli Engineering, with other tuning upgrades added. The engine unit is a punchy 1,450 cc ultimate-road spec delivering 125 hp at 6,200 rpm and 70% more power than our standard Mini Remastered, with buckets of low-down torque to make for a thrilling driving-experience. The uprated engine is paired with a remastered five-speed gearbox.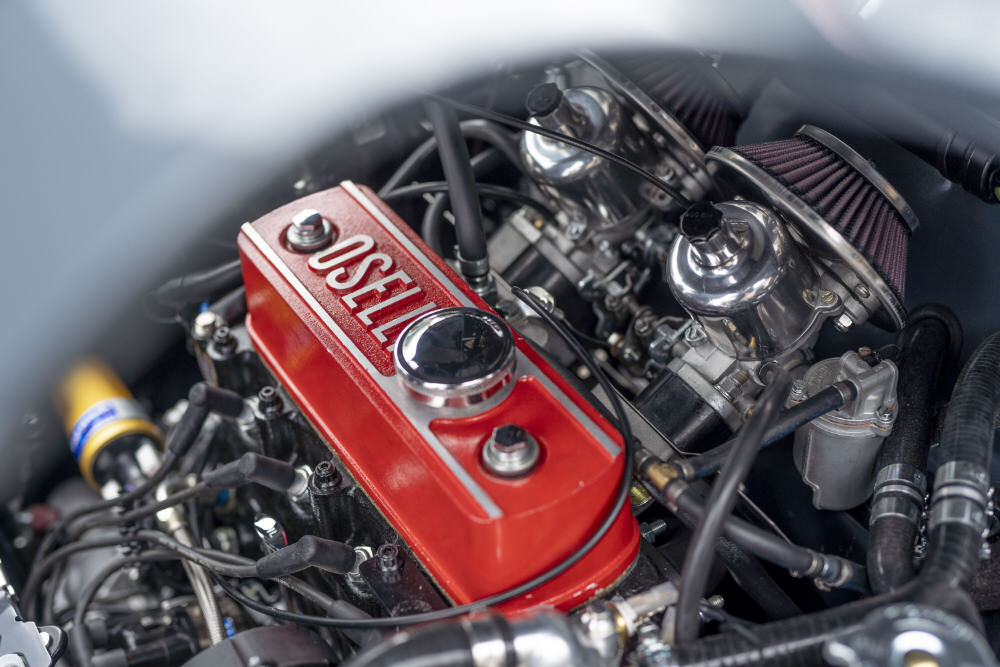 The racing heritage flows seamlessly through to the cabin whilst maintaining the hand-crafted, luxurious finish found in all David Brown Automotive models. With no shortage of stitched Alcantara®, black knurled switchgear and supportive sports seats, Mini Remastered, Oselli Edition is no stranger to the more luxurious side of life with all the conveniences needed for the everyday.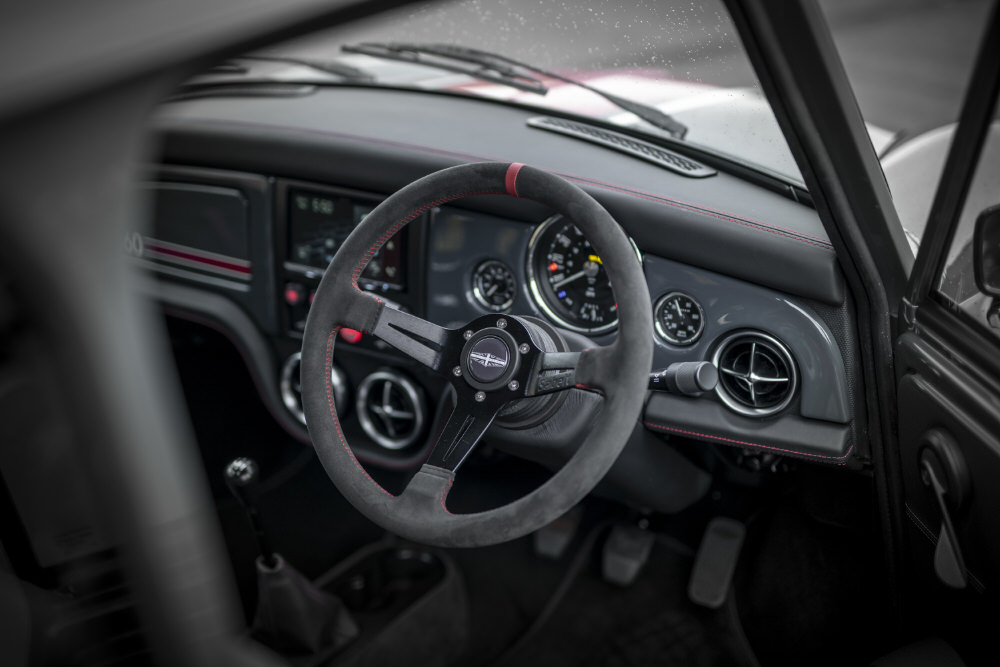 Mini Remastered, Oselli Edition is available as a 4-seater or a 2-seater with half rear roll cage, powder-coated in your chosen accent colour and partly hand-trimmed in leather.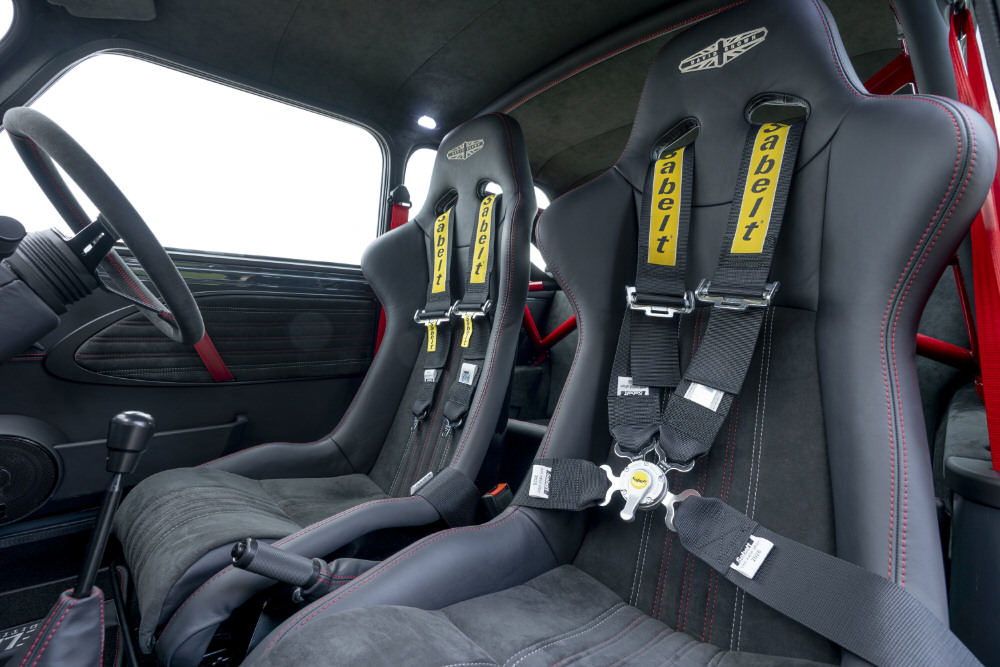 To reserve a build slot for Mini Remastered, Oselli Edition or to find out more, please get in touch with one of the Sales Representatives.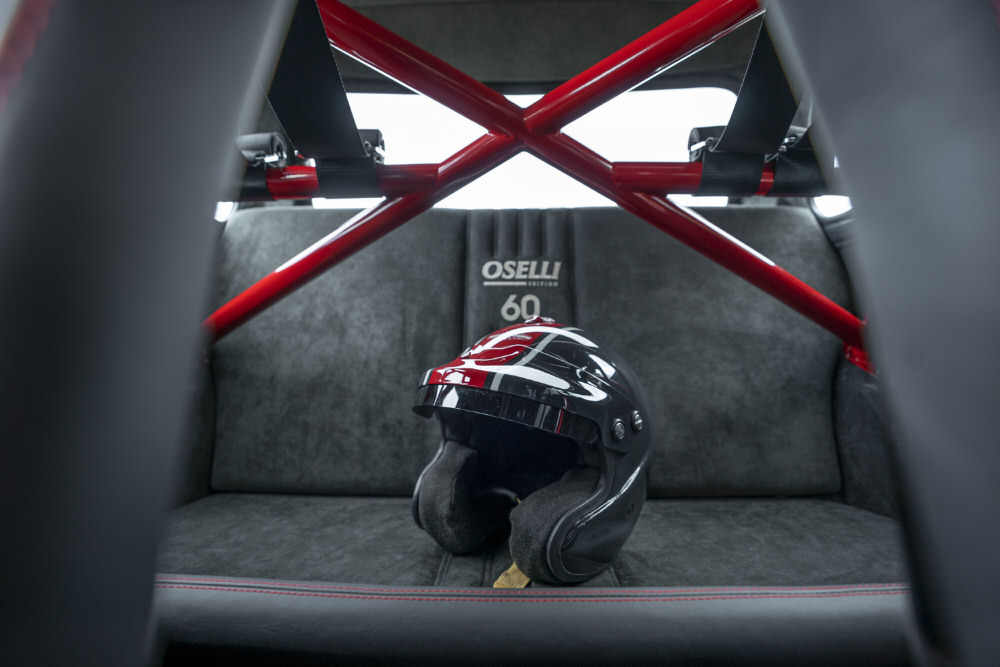 Interested in a Mini Remastered Rainbow Look? Click here.
---