David Brown Automotive is sharing some positivity with this uniquely commissioned rainbow-themed Mini Remastered.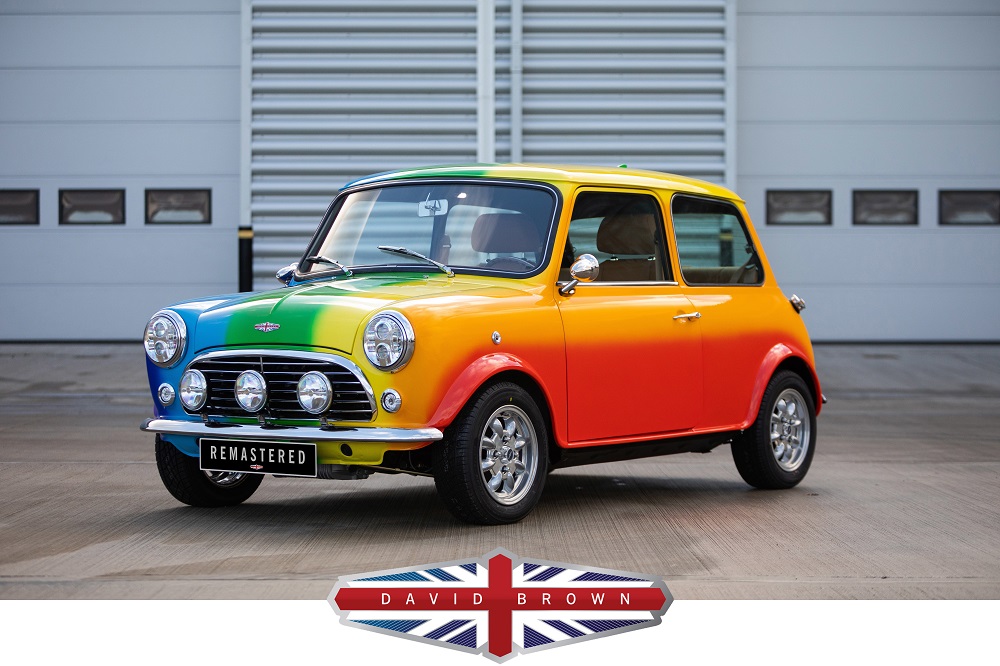 Featuring all seven colours of the rainbow, this Mini Remastered was a technical feat, involving the development of seven new colours, a gold-tinted lacquer and a special, hand-painted fade between each colour split.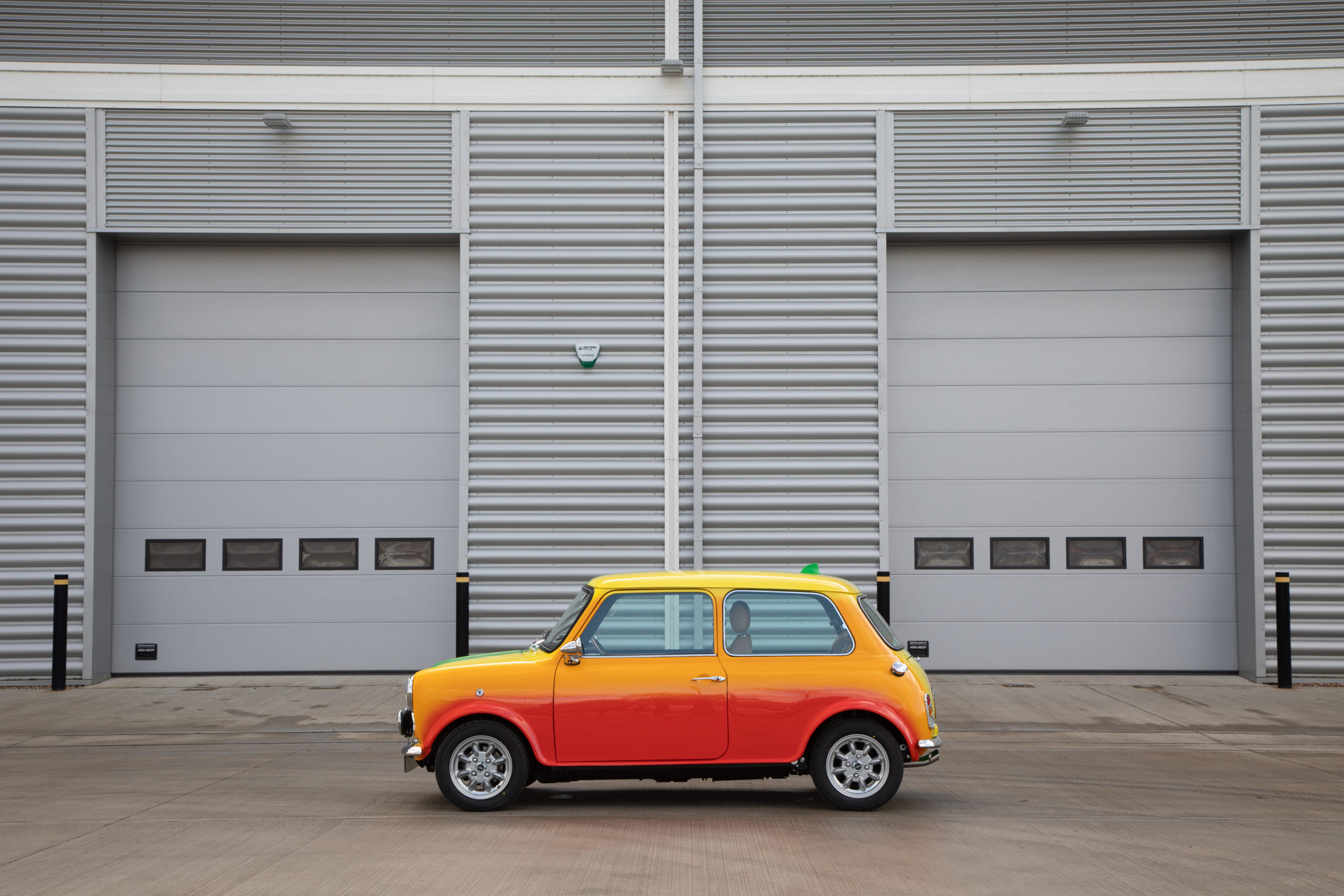 The interior was finished in an understated light-metallic white palette with an accent rainbow hand-painted onto the glovebox.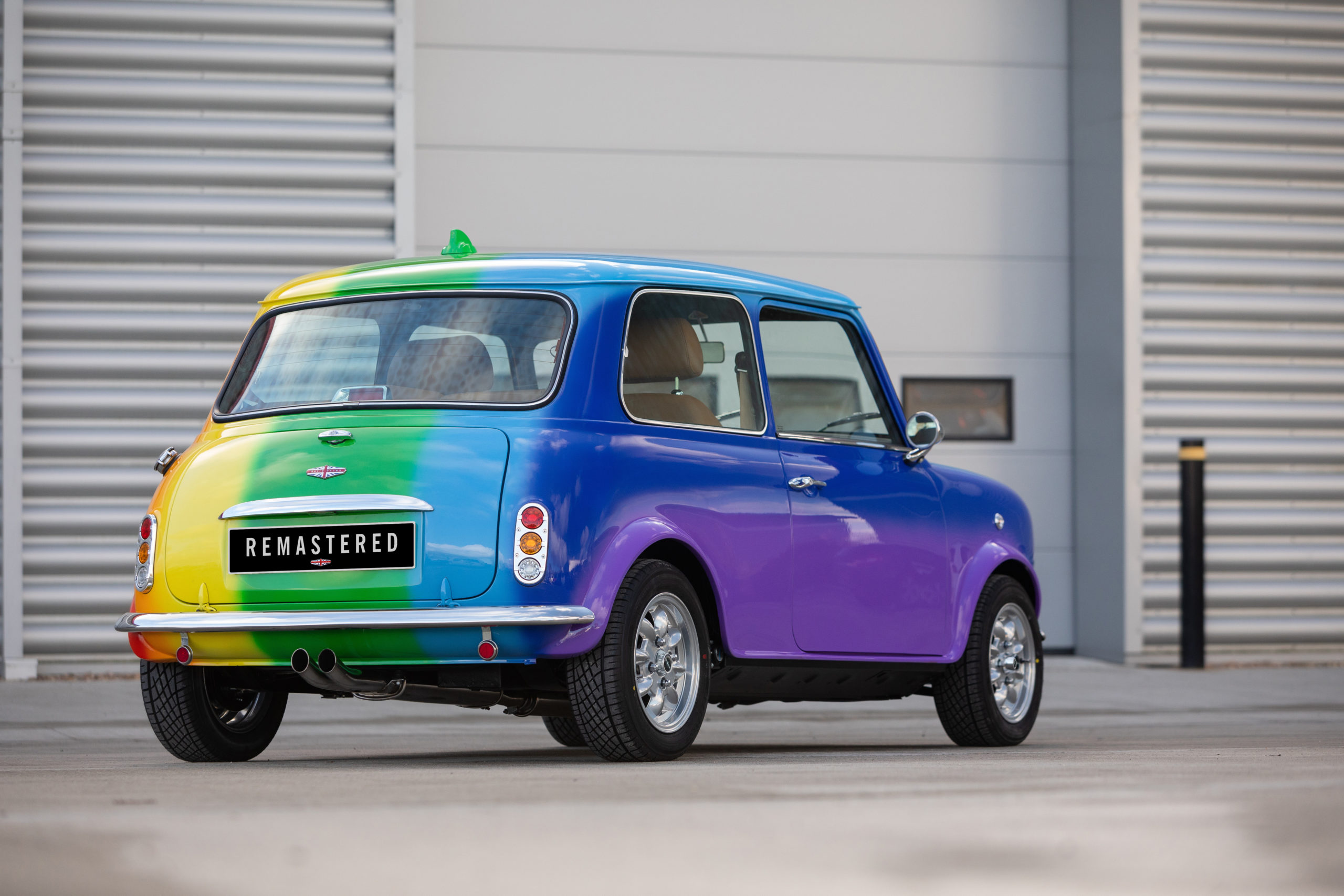 Following delivery, this Mini Remastered has stayed true to its inspiration and now forms part of a high-rise art installation.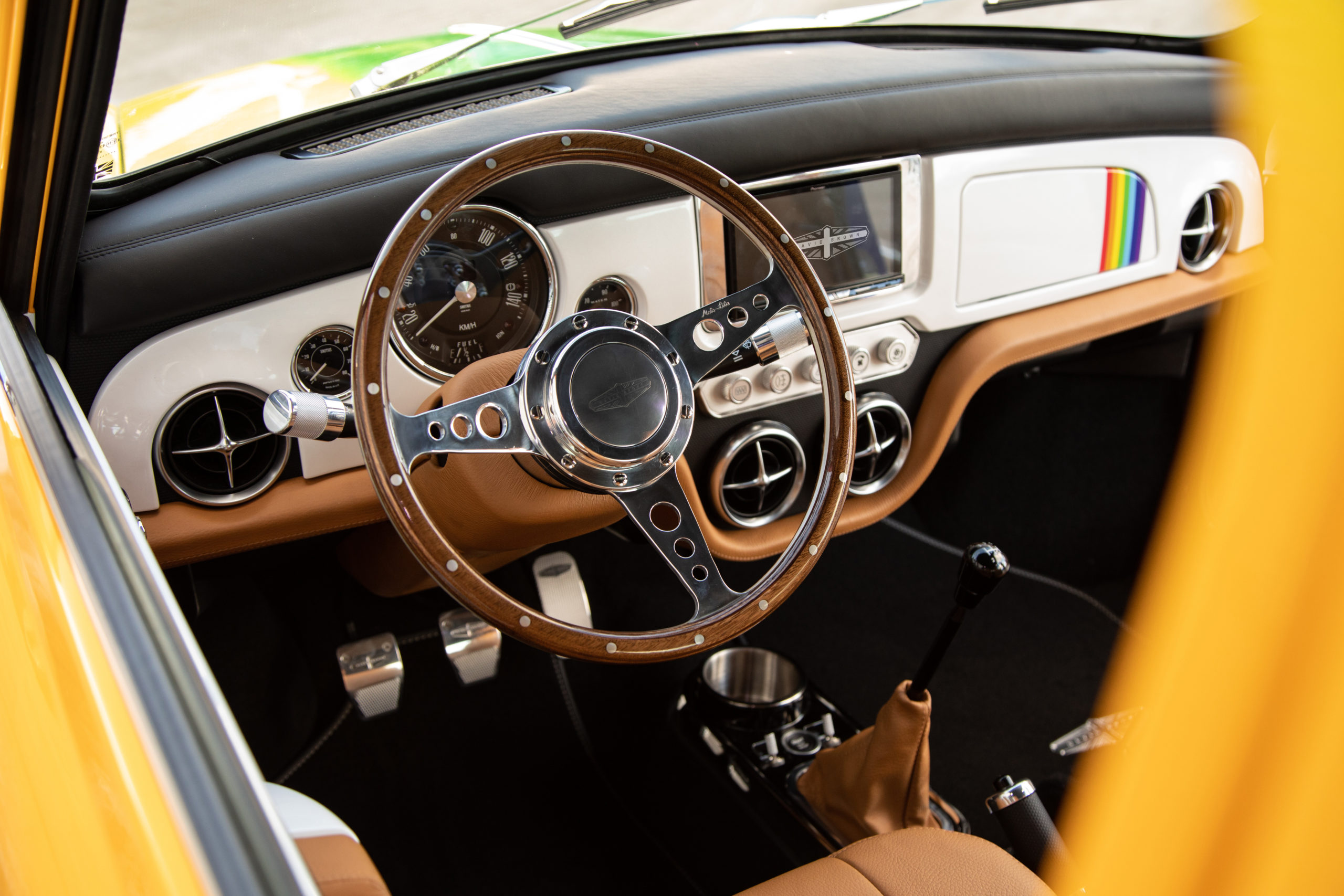 To begin creating your own Mini Remastered or Speedback GT, or to learn more about the unique options and accessories available.
---
Report by davidbrownautomotive.com
---