Pediatric dentist and businessman Dr. Eric Felix of Westchester, Pennsylvania, has been collecting cars for nearly 15 years, and it all started with his purchase of a Cobra kit car that he said quickly proved to be a real money pit. But that daunting first foray into the collector car world wasn't enough to put a damper on his determination to build an unparalleled assemblage of highly enviable classic muscle cars. The lesson learned was that it is better to find high-level restored cars or cars where the restoration is value added. Today, he is the proud owner of one amazing group of cars that he's now looking to pass on to other active enthusiasts with their own lofty collection goals.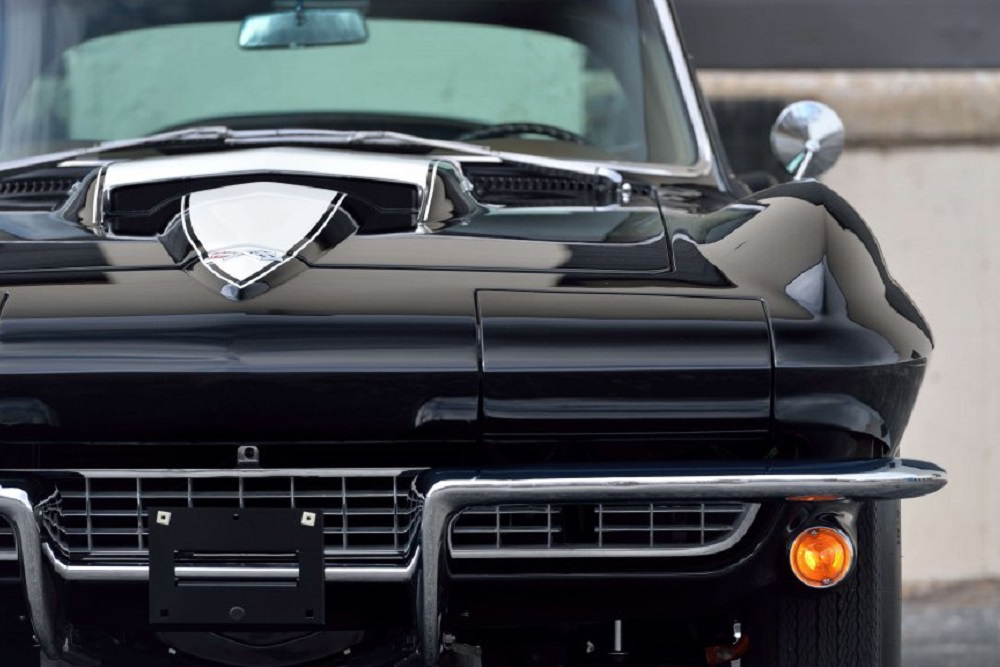 While the group he'll be bringing to Indianapolis is undeniably top-shelf, Felix said that when he started, his only aim was to acquire what caught his eye. "I have Fords, I have Mopars, I have Corvettes—I have everything. I just bought the cars that I liked, that I thought personally were cool," Felix explained. But as Felix dug deeper into the hobby, the objects of his desire quickly narrowed, and he soon set his sights on owning only authentic and premium investment-grade autos.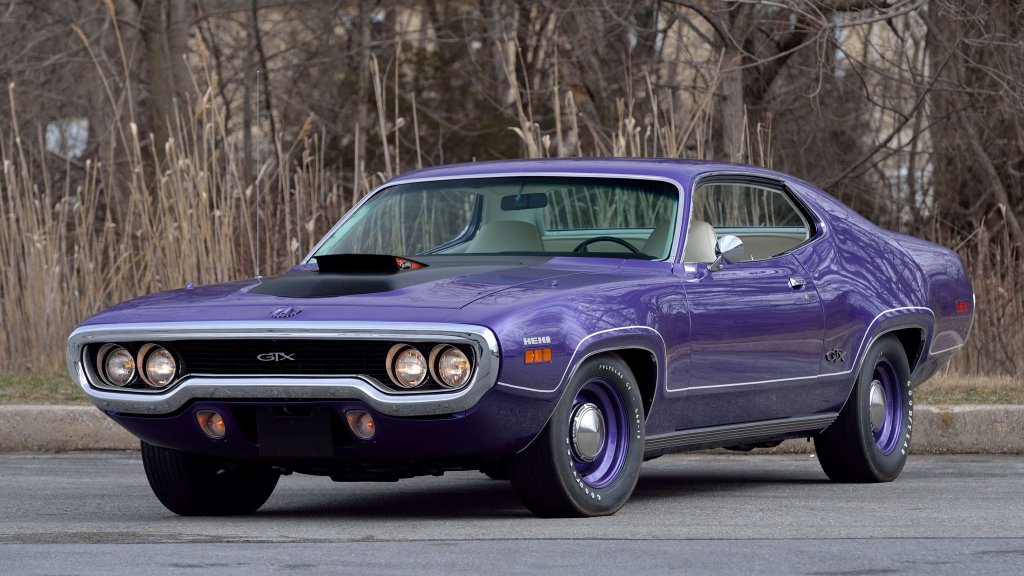 "I wanted cars that were all cars with no excuses. So, basically, the best of the best of the best. You know, cars that had original engines, high-end restorations and undisputable provenance— cars with no excuses," he said. And he certainly got it. By seeking out the industry's top authorities to unquestionably ensure the cars he bought met his criteria and were authenticated as the genuine article as well as being properly restored, Felix built a collection that would be hard to outdo. From four Hemi-equipped classic Mopars to a '69 Boss Nine and a jaw-dropping 1967 black Corvette coupe, Felix's cars slated for Indy are some of the most desired models in today's collector market, and the condition of each is unparalleled. "All my cars that are coming (to Indianapolis) are all unquestionably authenticated, no-excuse cars that need nothing," he stated.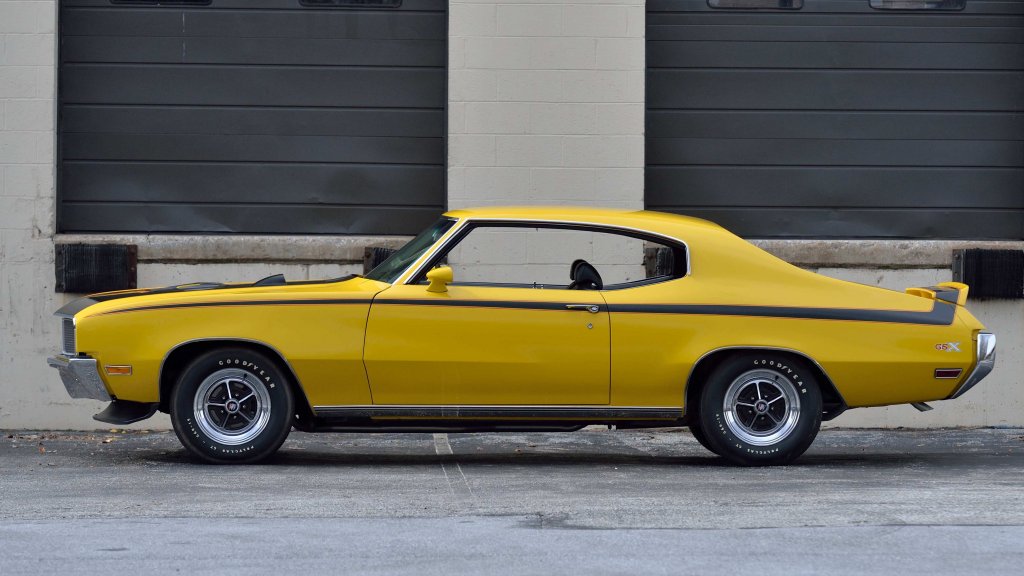 Corvette Gold
The three Corvettes in the Dr. Felix collection are variations of a common theme: 1967 435 HP big-block cars that have achieved Bloomington Gold status.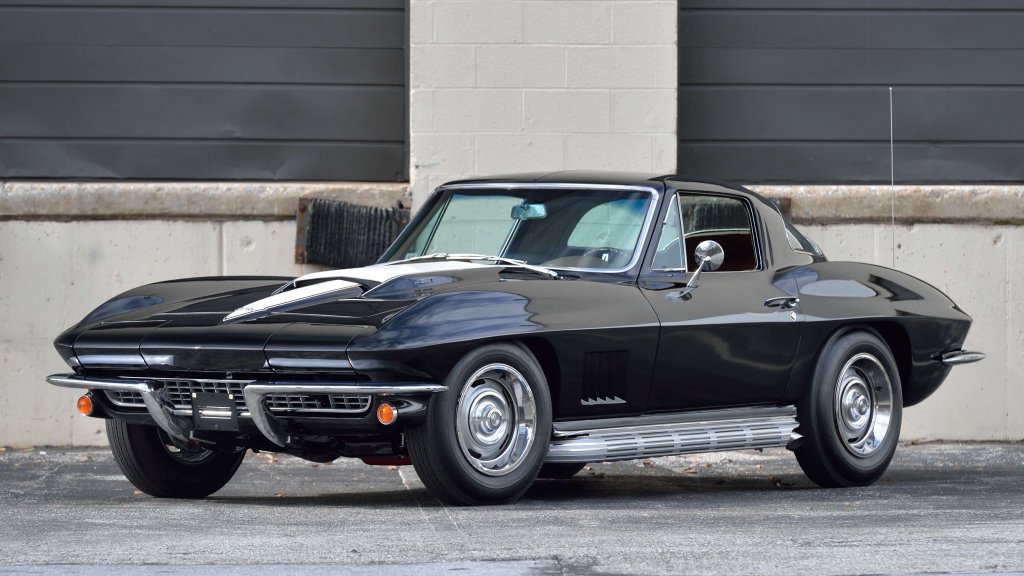 The coupe, documented by GM of Canada paperwork, features a rare combination of Tuxedo Black paint and a Saddle leather interior. Restored by County Corvette in Westchester, Pennsylvania, it retains its factory-issue 427/435 HP tri-power engine, M21 4-speed manual transmission, tank sticker and original body and frame. It earned Bloomington Gold in 2017 and an NCRS Top Flight award in 2019.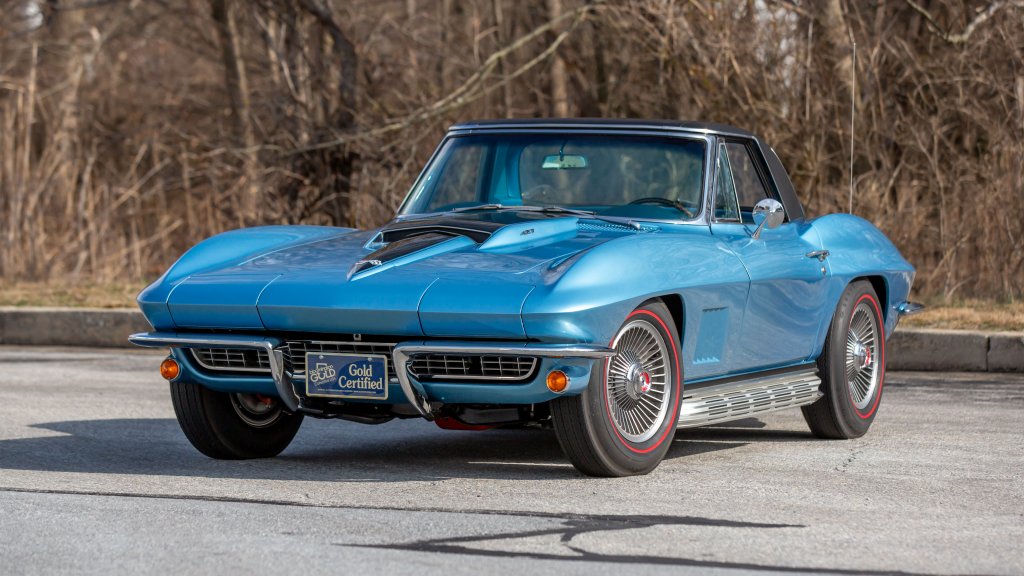 The Marina Blue convertible is also powered by its original tri-power 427/M21 drivetrain, retains its original body, frame and tank sticker, and had an earlier restoration freshened by County Corvette. It has been Bloomington Gold certified twice, in 2016 and 1999.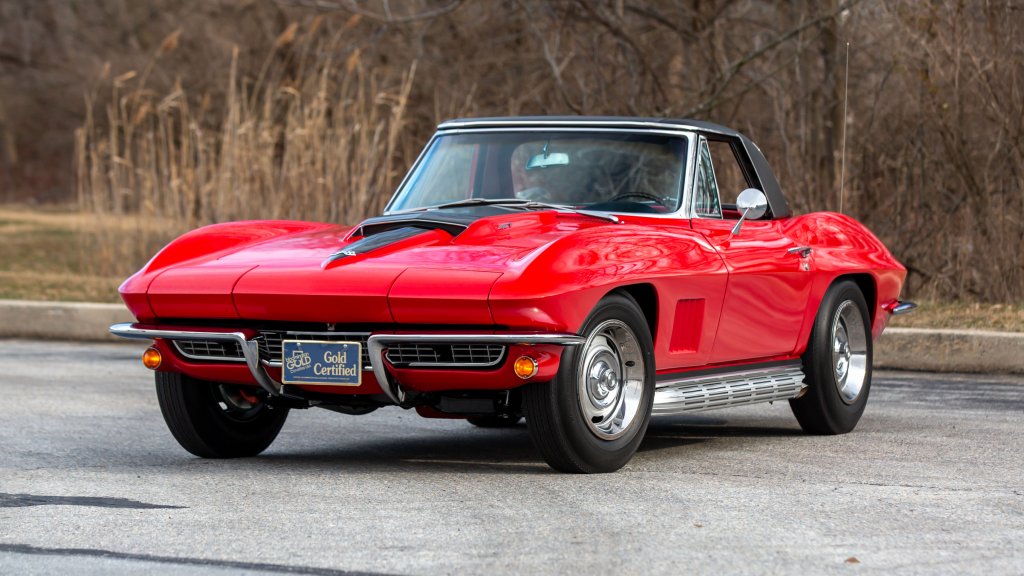 Looking sharp in Rally Red, the third factory 435 HP Corvette was also restored by County Corvette and has its original fiberglass and frame. The M21 4-speed and Positraction rear end with 4.11 gears would make this an entertaining driver. It earned its Bloomington Gold Certificate in 2016 and an NCRS Top Flight award in 2015.
Hemi Haulers
The Mopars in the Dr. Felix collection are all Plymouths and all Hemi cars, making them among the rarest of collectible Mopar muscle.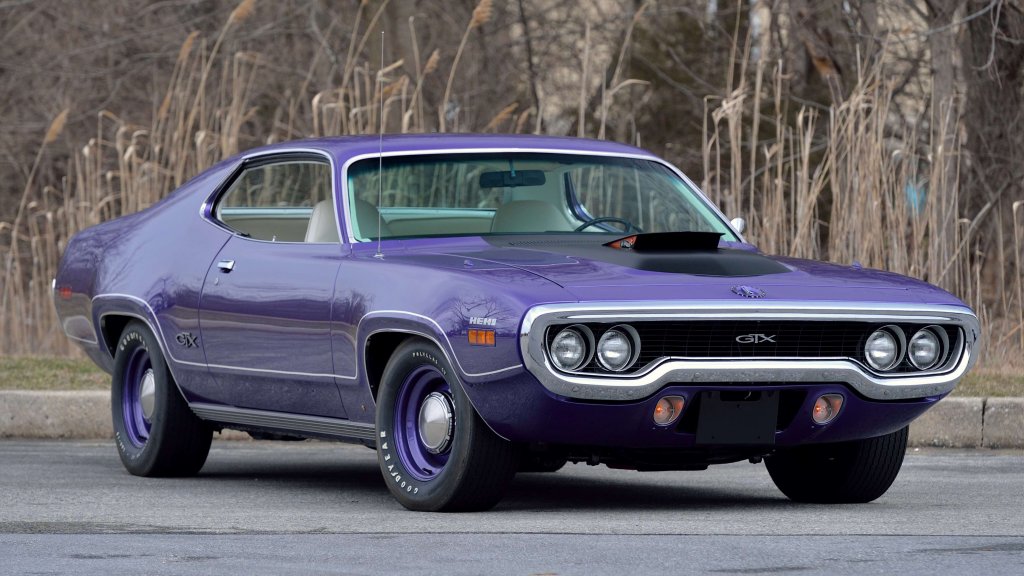 The 1969 GTX convertible, for example, is one of 11 built that year with a Hemi, one of six with an automatic transmission, and one of five built for export to Canada. It's also one of the most highly optioned GTX convertibles known to exist, with power steering, power front disc brakes, a power top, power windows, a center console and an 8-track tape player to accompany the AM/FM stereo.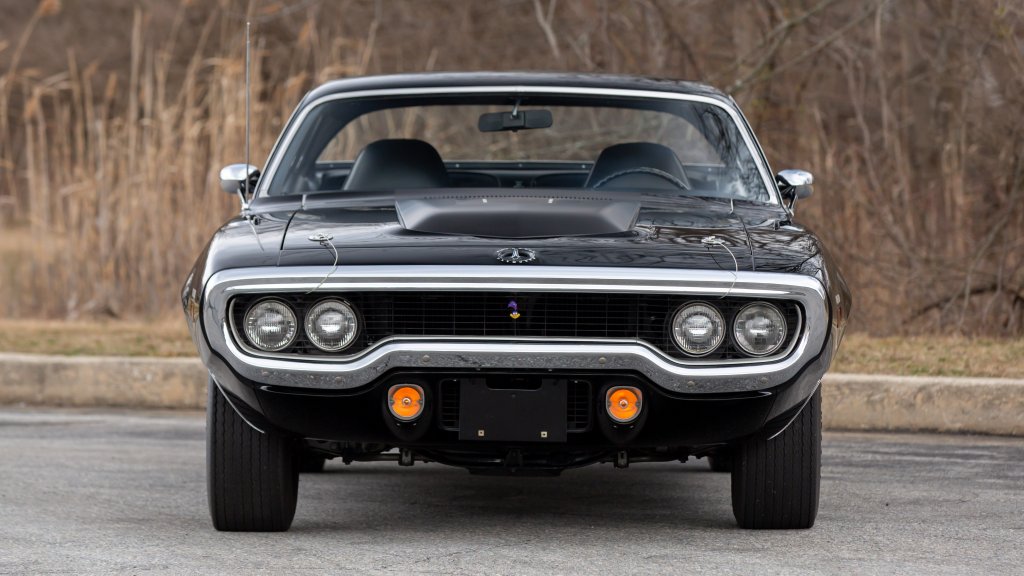 Two of the Dr. Felix cars represent the final year of the 426 CI Elephant motor. The 1971 Hemi GTX hardtop, one of 11 built with a 4-speed, is also the only one known to wear In-Violet Metallic paint. That Hi Impact factory color is again on the original sheet metal following an extensive restoration. Under the Air Grabber hood is the car's original engine, and the Dana 60 Track Pack rear end is also factory issue.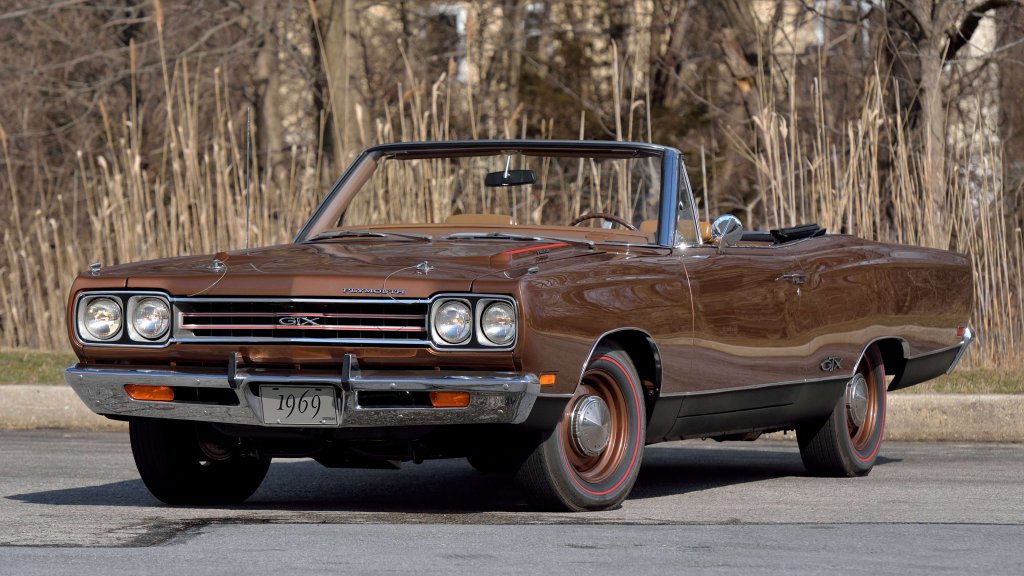 The other 1971 B-body is one of 28 Road Runner hardtops with a Hemi and a 4-speed. A comprehensive restoration refinished the original body panels in the car's factory black paint with a bold white strobe stripe and preserved much of the car's original bucket-seat interior.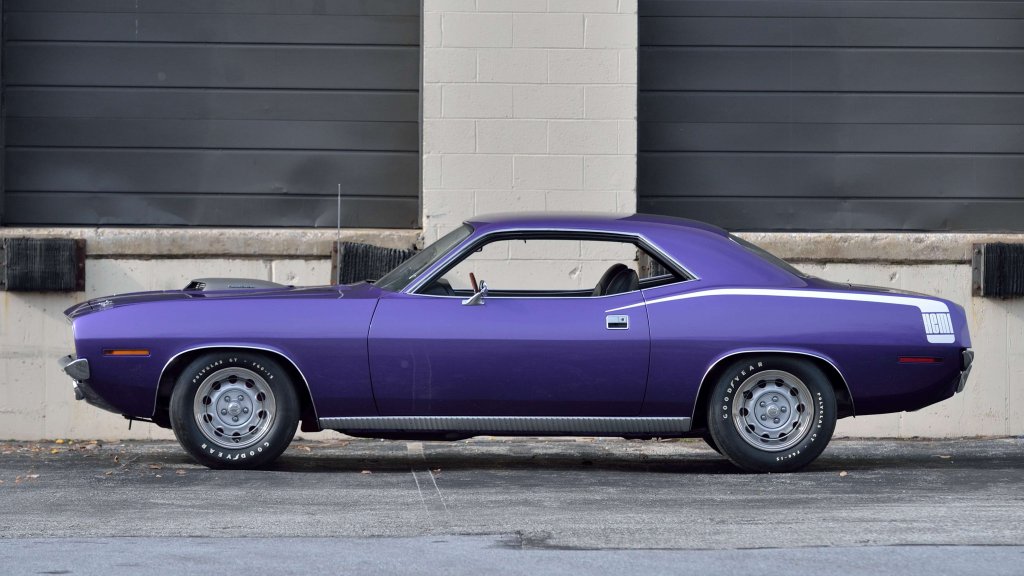 A 1970 Hemi Cuda rounds out the Dr. Felix Mopars as one of 284 made with a Hemi/4-speed combo and one of just six listed in the Chrysler Registry painted In-Violet Metallic. The Cuda was a one-owner California car until 2008. It retains its factory drivetrain and original engine, and an earlier restoration was freshened with a repaint in 2019.
Fast Ponies
Each of the FoMoCo cars in the Dr. Felix collection played a special role in Blue Oval history. The 1967 Shelby GT500 represents a seminal year in Shelby Mustang production: the first to offer a big-block option (the 428 Police Interceptor) and the last model year to be assembled at Shelby's Los Angeles Airport facility. This car, 0988, features its original sheet metal and big-block drivetrain, and it received a no-expense-spared restoration by its second owner, former Ford engineer Dick Berry.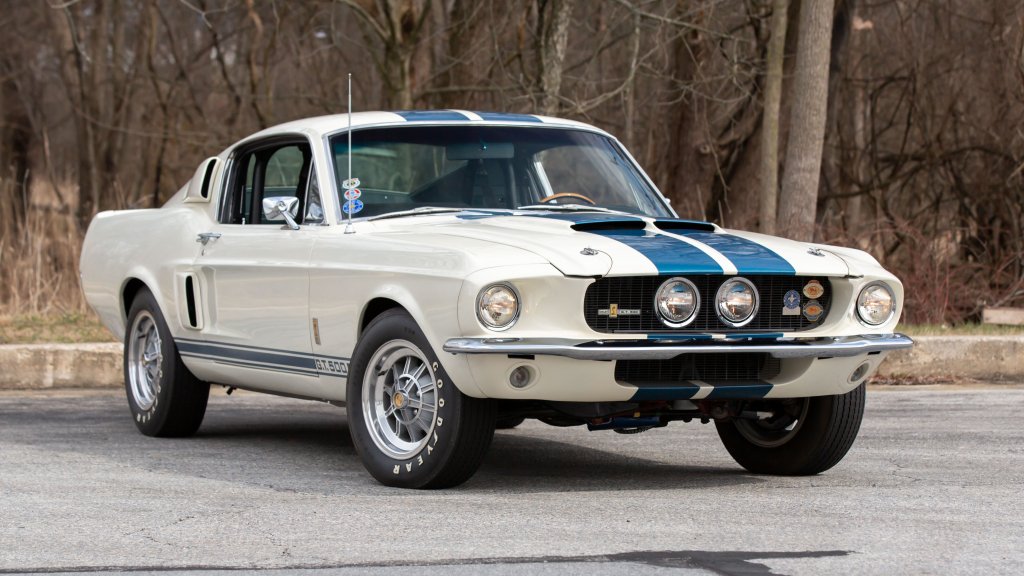 When Ford needed to homologate its "semi-hemi" 429 CI engine for NASCAR racing, it put the brutish mill in 1969 and 1970 Boss 429 Mustangs. The 1969 Candyapple Red Boss 429 in the collection, KK No. 1934, was with its original owner until 2013 and still has its original engine. The Boss comes with extensive documentation, including the build sheet, dealer documents and Marti Report. A restoration was recently freshened using NOS parts.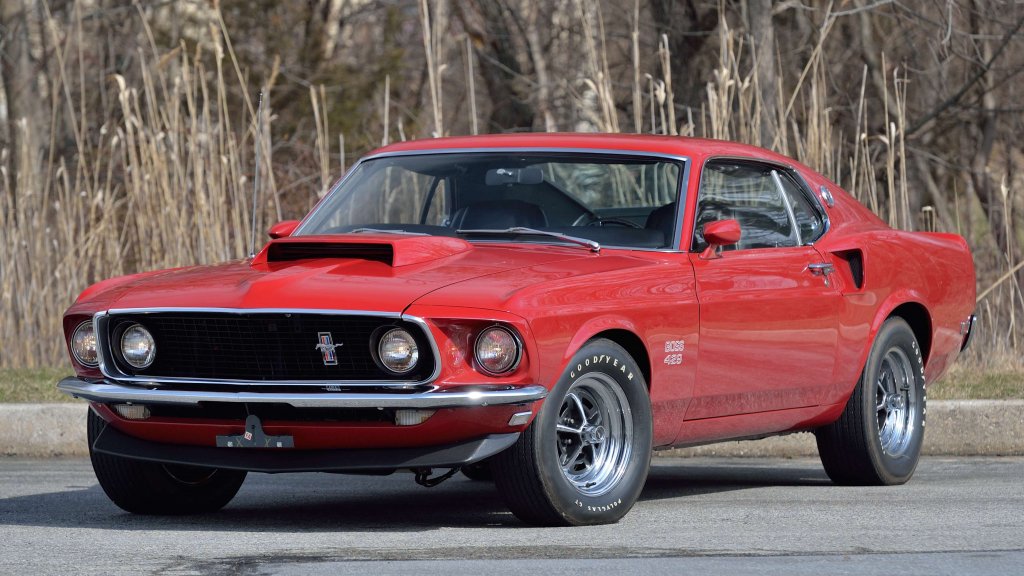 Cougar Eliminators were Mercury's answer to Ford's Boss Mustang, available with small- and big-block powerplants in 1969-1970. Dr. Felix's Competition Blue 1970 Eliminator is one of 127 built with the 428 Super Cobra Jet Drag Pak option, and one of five known to exist that paired the C6 automatic with the Drag Pak's 3.91-geared rear end. The Cougar still has its original sheet metal and drivetrain, and an earlier restoration has been updated with NOS parts.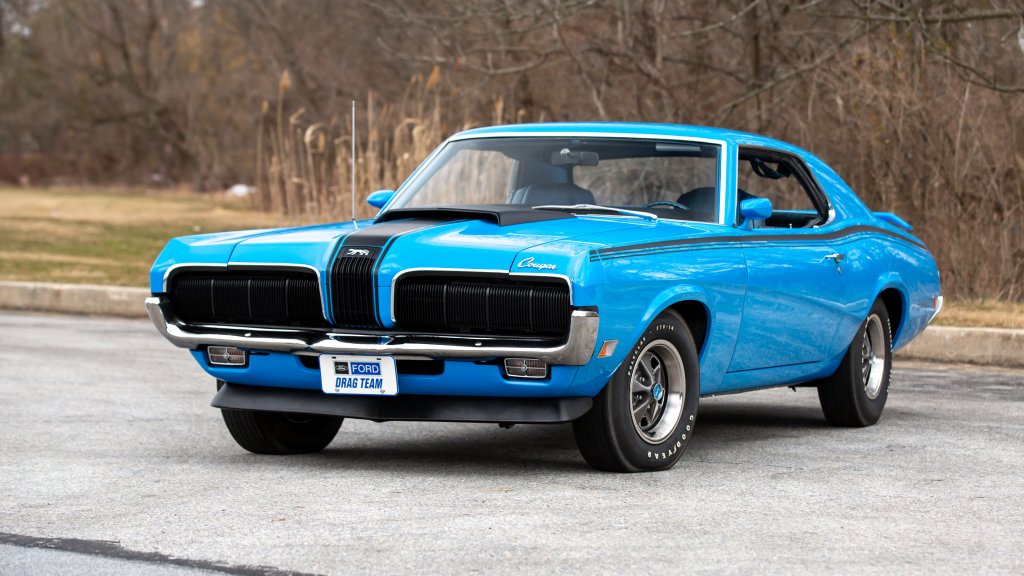 B-O-P
Buick, Oldsmobile and Pontiac came out swinging with their own potent offerings in the muscle era. Buick aimed to separate itself from its "Grandpa car" image with the GSX in 1970, most of which were painted in bright Saturn Yellow. Dr. Felix's GSX is one of 400 built with the 455/360 HP Stage 1 engine option, and one of 213 with the TH400 automatic transmission—both of which are original to this car. A frame-off restoration has earned it multiple awards.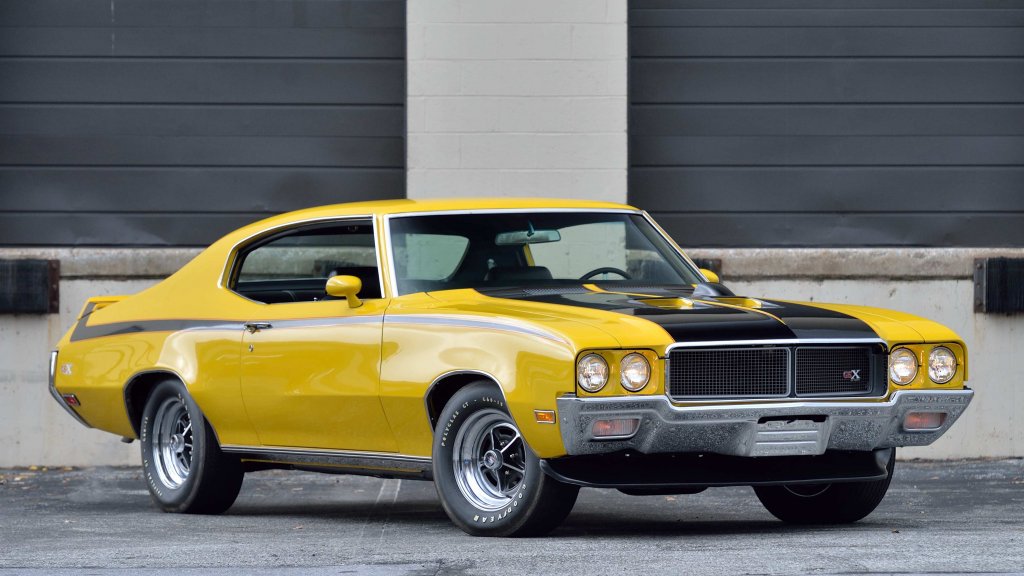 The immaculate 1970 Oldsmobile 442 in the collection is a 59,000-mile original, complete with its factory-issue 455/370 HP W-30 engine and M21 4-speed manual transmission. Documented with a broadcast sheet and Stephen Minore Rocket Report, the car has many of its original, hard-to-find parts and most of its original Astro Blue paint. It wears Rallye wheels but also comes with a set of steel wheels and hubcaps.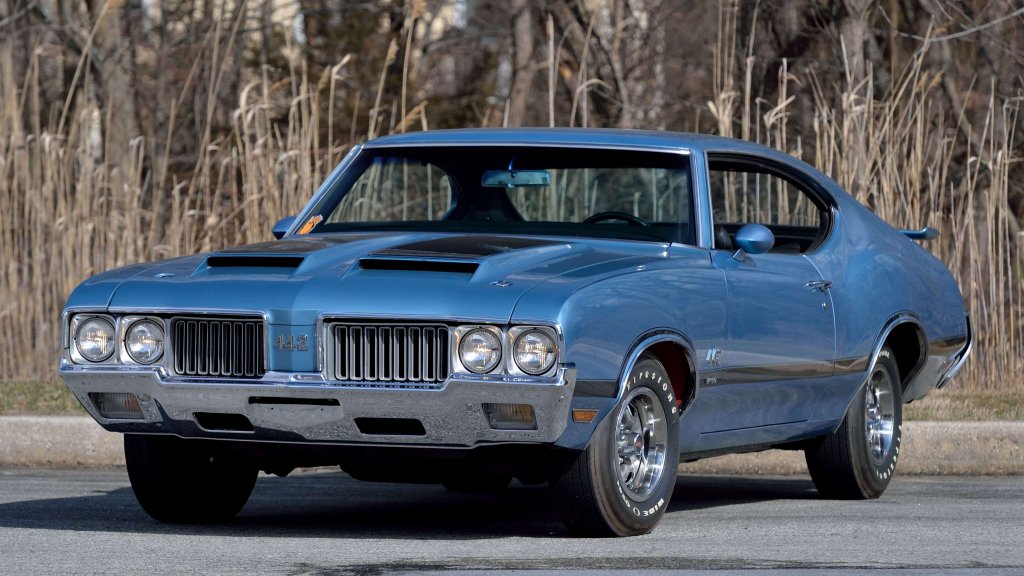 Fewer than 700 Pontiac Trans Ams were built in 1969, its first year of production, and Dr. Felix's 1969 Trans Am is one of just five to come out of the Van Nuys, California, assembly plant with a TH400 automatic behind the 400/335 HP Ram Air III engine. That engine is still in the car, which was treated to a five-year concours restoration using mostly NOS parts. A build sheet and PHS documents verify the T/A's authenticity.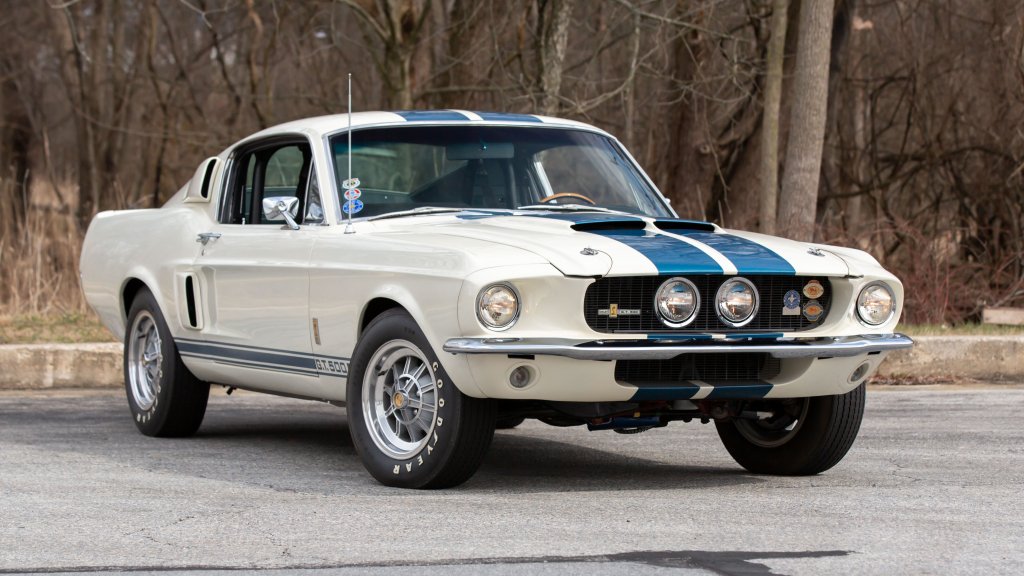 ---
Photos by David Newhardt and Scott Mead
Report by Chelsey Hinsenkamp and Drew Hardin for mecum.com
---