Back in 2007, the old Top Gear team decided to send Richard Hammond in a Bugatti Veyron against the RAF's Eurofighter Typhoon, a combat jet pushed forward by 40,460 pounds of thrust with its afterburners on, capable of a top cruising flight speed of Mach 1.21. Yet as it flew back and forth above a relatively short runway, the Eurofighter was never going to get close to that 921-mph peak figure, which left Hammond and his 254 mph Bugatti with a fighting chance. Or as Hammond would put it: "Fighting for the Germans in a battle against the Royal Air Force."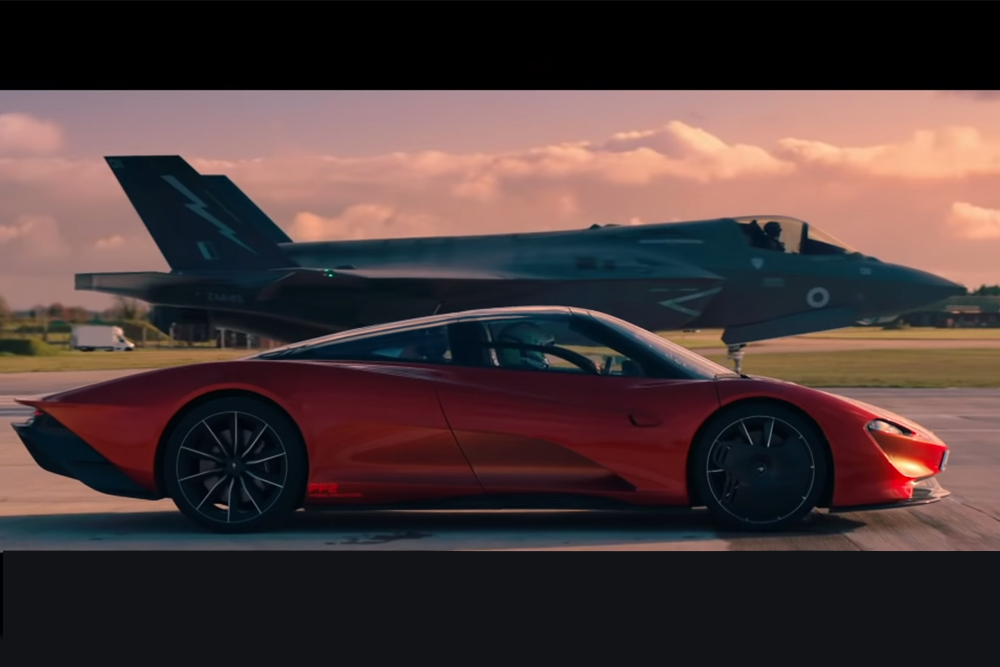 Managing 188 mph on the way up and 196 mph on return, Hammond certainly did his best from the driver's seat of the Veyron:
Some 13 years after that great race, the new Top Gear crew of Chris Harris and Paddy McGuinness decided to follow up by borrowing McLaren's brand new 250-mph Speedtail. The McLaren set out against the RAF's Lockheed Martin F-35B, the Lightning II variant modified for short takeoff and vertical landing. While the center-seat McLaren is optimized for straight-line speed over high-downforce cornering like a Senna, with Mr. Harris behind the wheel, Top Gear decided to throw the car into three wide corners, as well.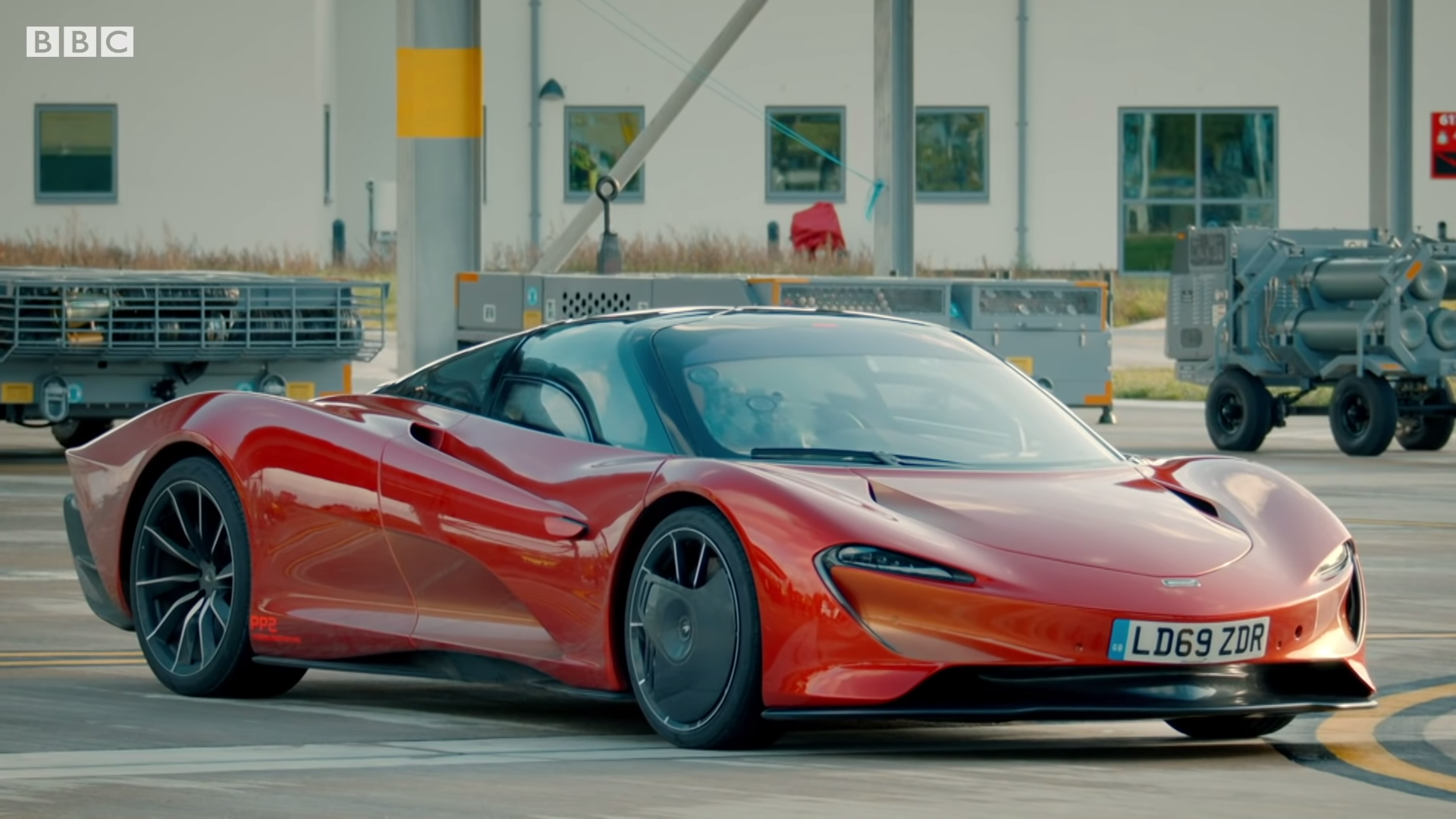 The F-35 Lightning II's single Pratt & Whitney F135 turbofan produces over 43,000 pounds of thrust, with the 35B variant being limited to 7 g turns and a top speed of 725 mph. The McLaren Speedtail packs a hybrid drivetrain with the familiar 4.0-liter V-8 for a combined output of 1070 horsepower and 848 lb-ft of torque. Given that the Speedtail is confirmed to be capable of 250 mph but hardly designed to stick to the tightest apexes, you might guess how this spectacular stunt ends:
---
Report by Máté Petrány for hagerty.com
---