Baby Boomers and American car culture came of age together. The generation played an outsize role in building the modern collector car world as we know it—from shaping what cars are most popular to defining the ways we buy, sell, and enjoy our cars. Boomers remain the dominant generational force in the our hobby by sheer quantity of cars owned (and a 52% share of Hagerty policies by car count). This year, however, marks a crucial turning point: Boomers have ceded their top spot in a key metric to the up-and-comers: Gen X.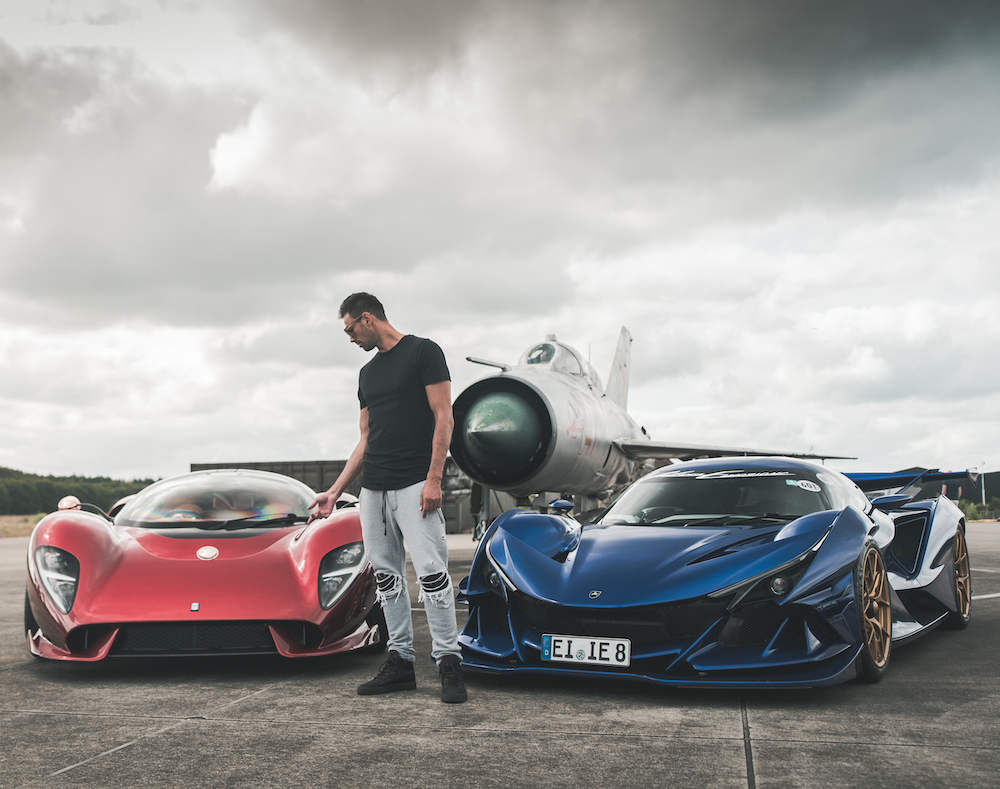 Times, they are a-changin'.
The reason we think so? Hagerty insurance policy quote demographics reached an important milestone in 2023. Gen X (born 1965-1981) enthusiasts have long been approaching Boomers (born 1946-1964) as the largest source of our quotes for enthusiast vehicles, and this year they finally took the lead.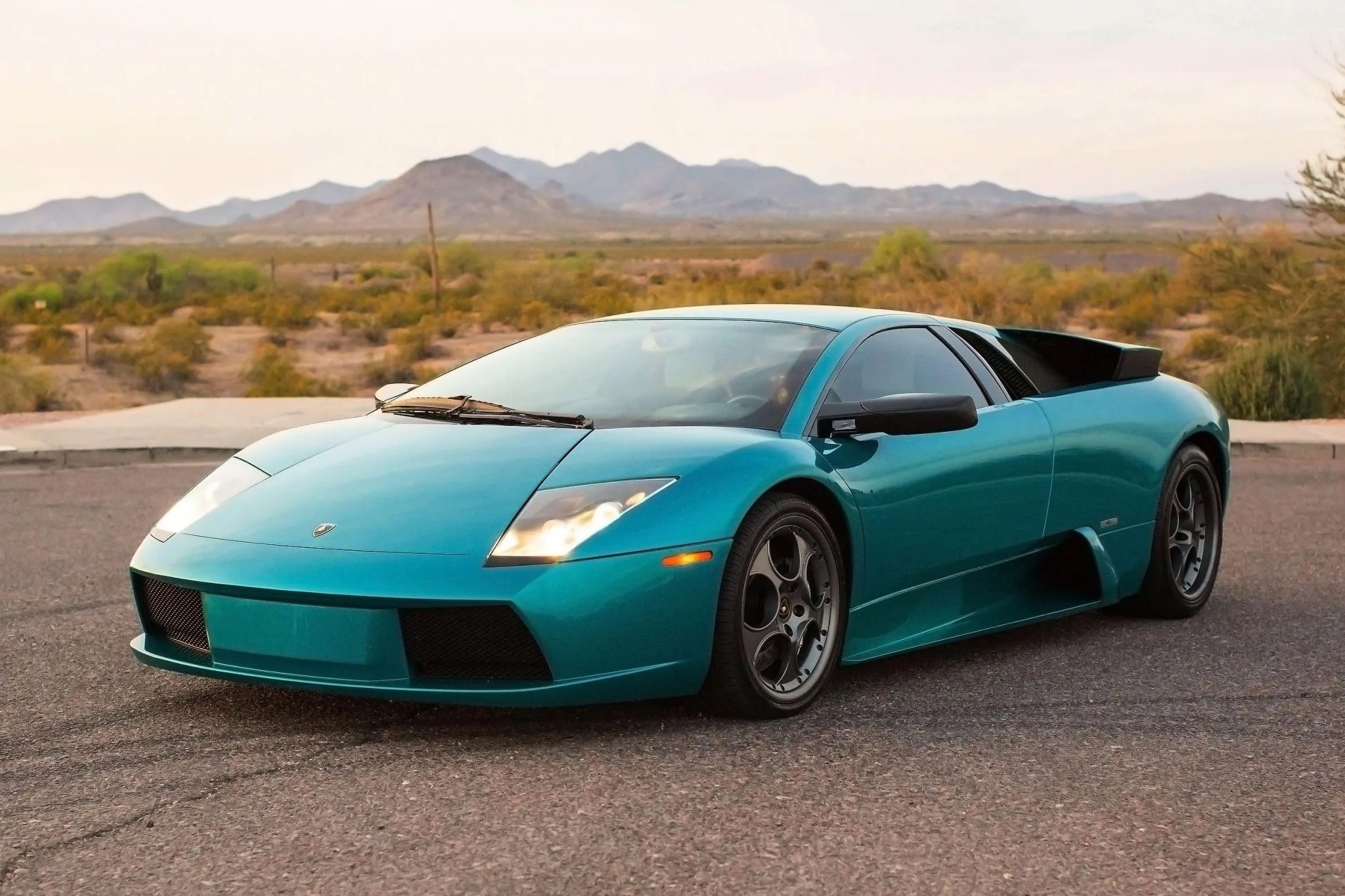 While Gen X is smaller in number compared to the Boomers, the group is now at or approaching peak earnings in their careers. Consequently, they play an outsized role in the market. The quote share for Gen Xers is now at 35 percent, compared to 32 percent for Boomers. Also, the youngest enthusiasts (Millennials and Gen Z) are not far behind with a 30 percent combined share.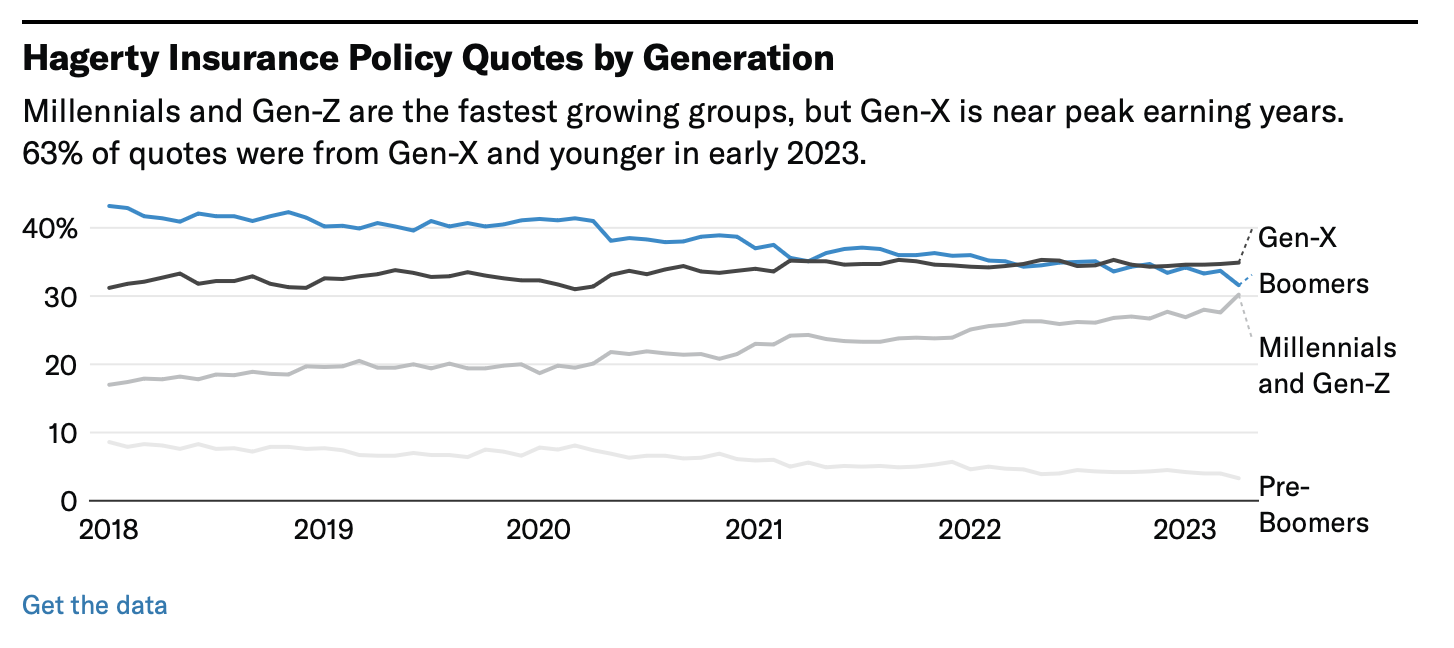 What does this mean? On the one hand, it's merely a point on a continuum. Nothing dramatic happened in the market when this trend played out. On the other, it's a rare moment that speaks to the ongoing evolution of the market's demographics, and it punctuates Gen X's growing influence as a trend-maker.
We've examined Gen X's car preferences before and noted the breadth of their interest. The most popular vehicles among Gen Xers—Corvettes, muscle cars, pony cars, and '60s pickups—are popular across all age groups. If anyone asked if the kids were going to be alright 40 years ago, they need not have worried.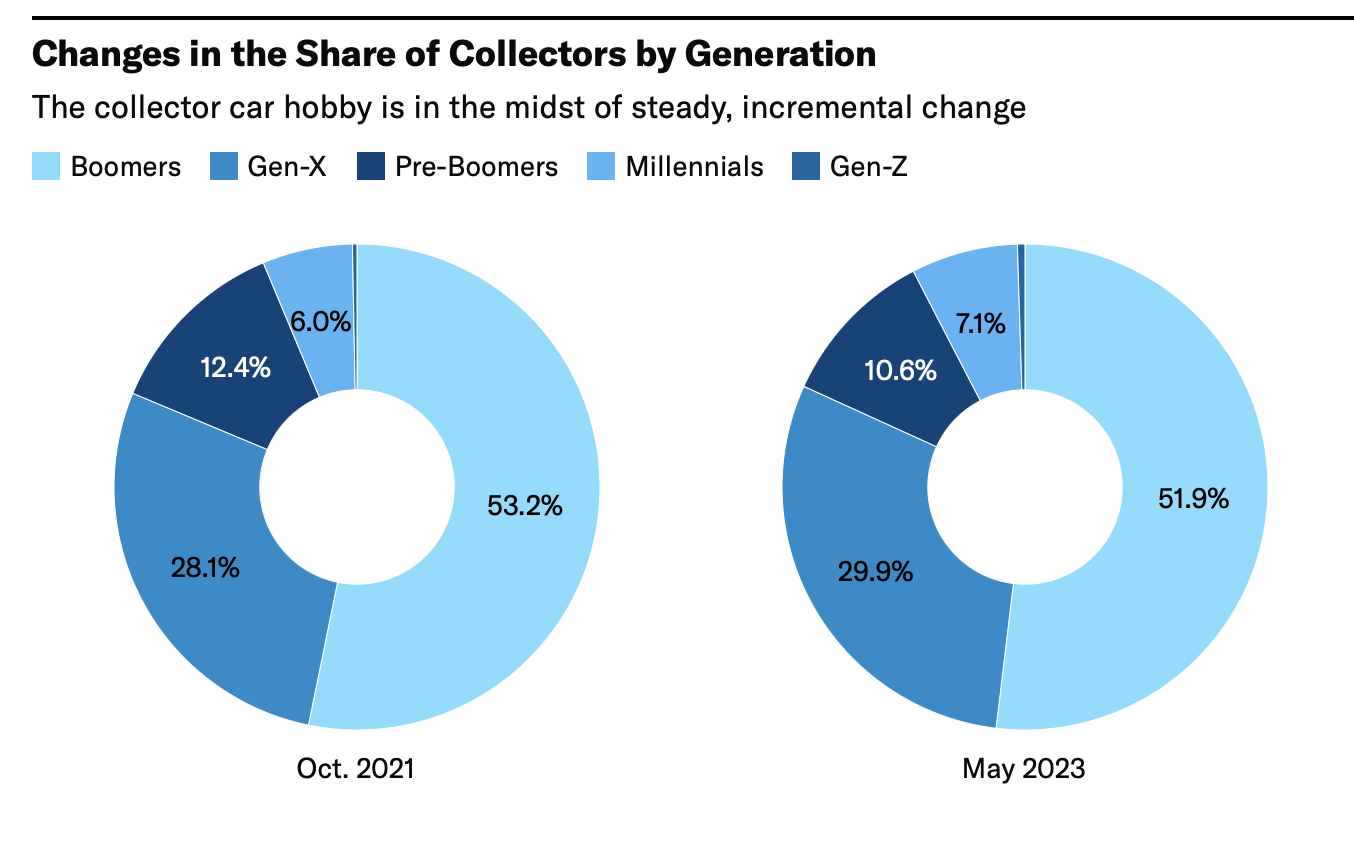 Gen X does have a preference for certain specific vehicle segments that far outstrips their older or younger peers, however. Generally, these vehicles can be grouped into vintage SUVs, modern superbikes, homologation cars, and modern supercars.
The SUV-as-collector-vehicle concept gained steam as Gen X began to enter the collector market, and it's only healthier with their growing presence. Among those vintage SUVs, vehicles like the 1983-1990 Land Rover Defender, first-generations of the Ford Bronco (1966-1977), Chevrolet C/K Blazer (1969-1972) and GMC Jimmy (1970-1972), 1972-1980 IHC Scout II, 1976-1986 Jeep CJ-7 and CJ-8 (1981-1986), and 1968-1983 Toyota Land Cruiser FJ40 all seem to be on the shortlist for many Gen Xers.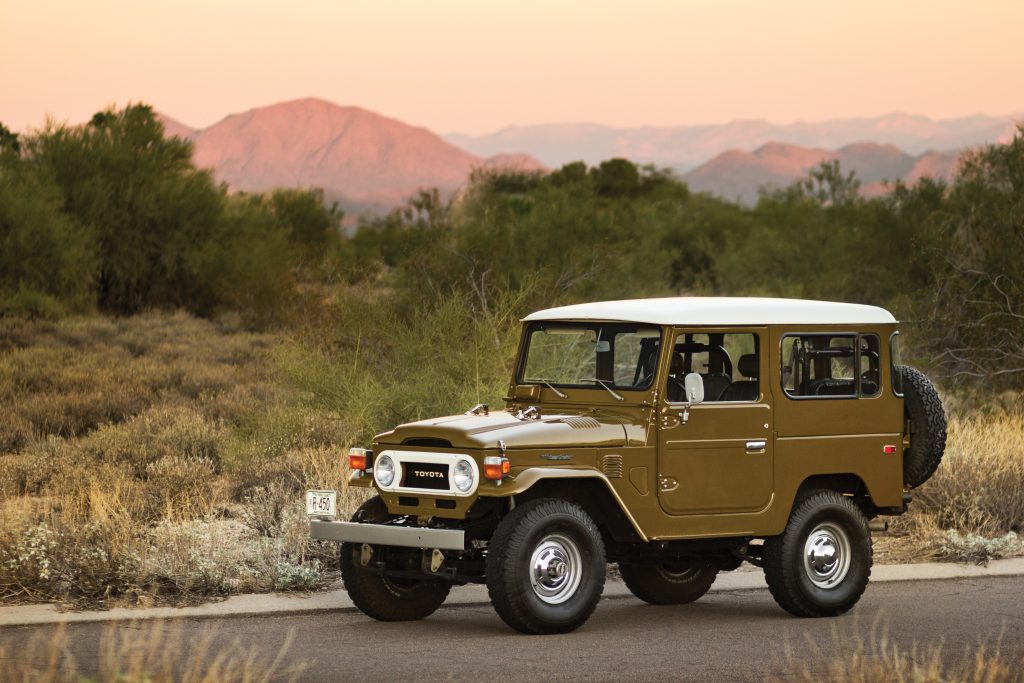 At the other extreme of the performance spectrum are modern supercars. Vehicles such as the new Ferrari 296, 2020+ Ferrari SF90, 2020-2023 Ferrari F8, 2011-2022 Lamborghini Aventador, and 2001-2010 Lamborghini Murcielago are often most popular with Gen X. Despite being older, the supercar that perhaps resonates most with Gen X is the 1974-1989 Lamborghini Countach.
Two-wheeled rides with supercar performance are similarly popular, with many superbikes near the top of the Gen X rankings. Motorcycles such as the 1985-1992 Suzuki GSX-R750, 1994-1998 Ducati 916, 1997-2005 Honda CBR 1100XX Black Bird, 1999-2007 Suzuki GSX1300R Hayabusa, and 1990-2001 Kawasaki ZX-11 Ninja are all favorites of this group.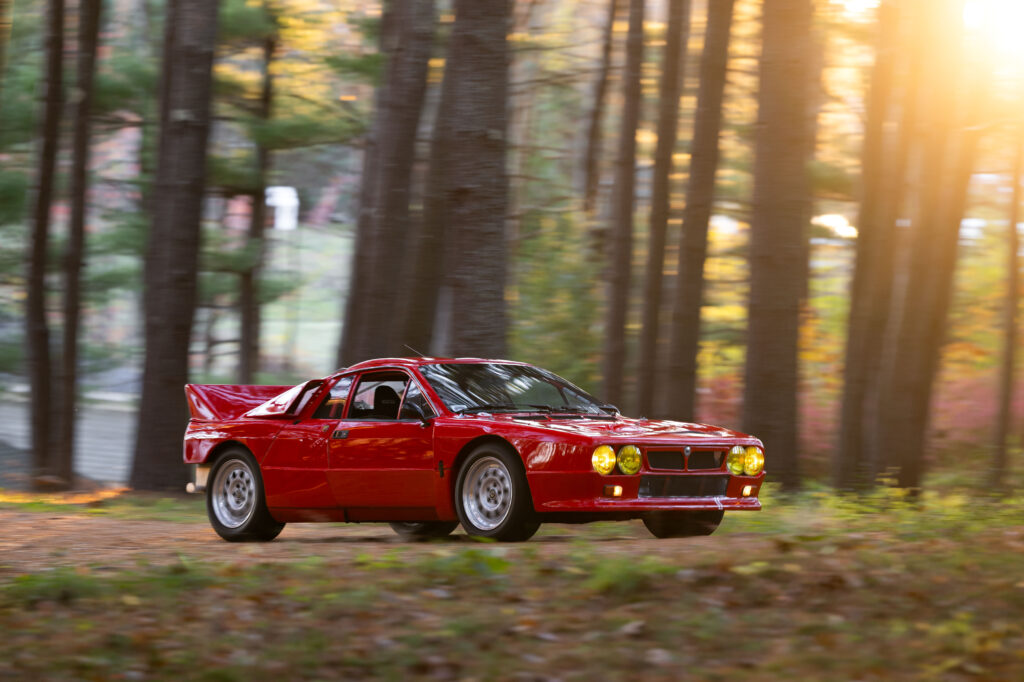 Somewhere between the excitement of those superbikes and the performance of those supercars are the handful of homologation cars that Gen X adores. The set of the 1982-1984 Lancia Rally 037, 1985-1986 Lancia S4, and 1987-1994 Lancia Delta HF Integrale are high up in their favorites. So is one of Lancia's competitors from that era, the 1985-1986 Audi Sport Quattro. Not quite a homologation car, but the 1990-1992 Jaguar XJR-15 is also up in the Gen X popularity ranking.
What's next for the market as Gen X takes the lead as the biggest group of buyers? Simply put, their position will likely represent an additive effect. Which is to say, don't expect any universal favorite cars to drop off a value cliff. We have noted, however, that when quotes surge from Gen X for a particular vehicle, strengthened value trends for those rides are often not far behind. As a result, it's likely that the segments Gen X prefers will continue their rise in popularity, and niche markets like homologation cars may see values rise further as demand will likely continue to exceed limited supply. Find out more
Report by John Wiley for hagerty.com