These aren't spy shots—they're Mercedes-Benz's first official photos of the next SL, released to reassure fans that the iconic roadster has a future.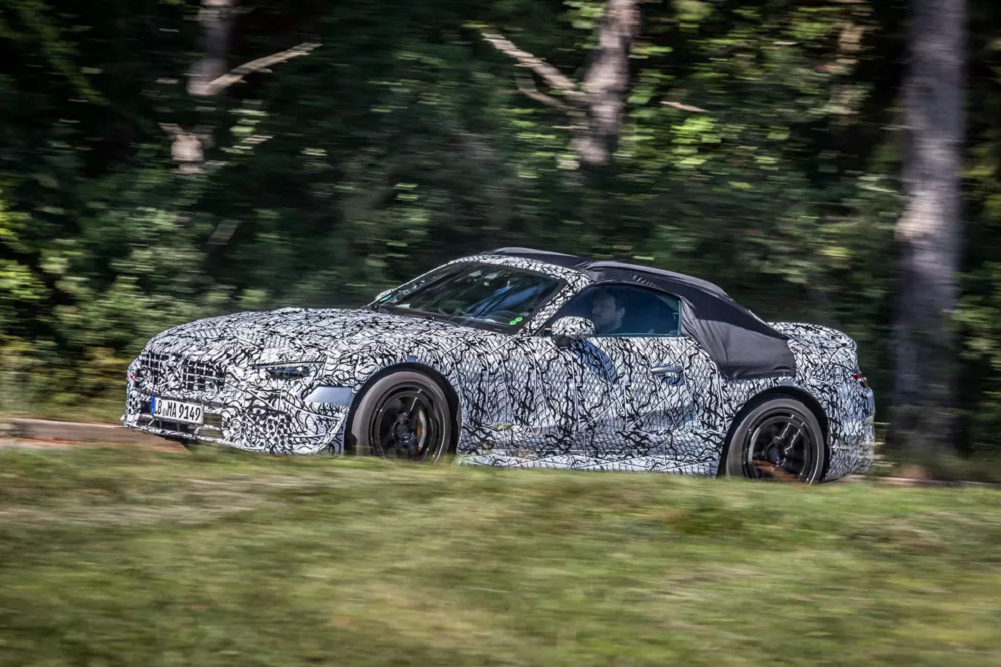 So, what can we tell from these very heavily-camouflaged prototypes? Well, the new SL looks a little more compact than the current model, with a much shorter rear overhang, and appears higher-waisted. Judging from the driver's position there could just be enough room behind to see a return to 2+2 seating.
Mercedes-Benz has confirmed that car is being developed by its AMG arm, which means those quad exhausts won't just be for show. In-line with the brand's electrification program, the SL is bound to be a mild hybrid at the very least, with a plug-in hybrid option likely. For the ICE part a 3.0-liter EQ-Boosted straight-six or the AMG-standard 4.0-liter twin-turbo V-8 would be good bet. (EQ Boost is Mercedes-speak for an electric motor that functions as an integrated starter/generator.)
In a bid to save weight the SL is likely to revert to a soft-top—hence the extra camouflage on the roof to keep prying eyes away.
No official details have been released at the moment, but based on this very early release of images you can expect a steady drip feed of information until the SL is ready for the road in 2022.
---
Report by hagerty.com
---