Specially created to celebrate McLaren's unique supercar design, matched with Bowers & Wilkins' class-leading audio performance, the Px8 McLaren Edition headphone is the first headphone to result from the long-standing relationship between the two companies Bowers & Wilkins, the renowned British premium audio brand, has launched a McLaren Edition of its newest flagship wireless headphone, the Px8 with luxury British supercar maker McLaren Automotive.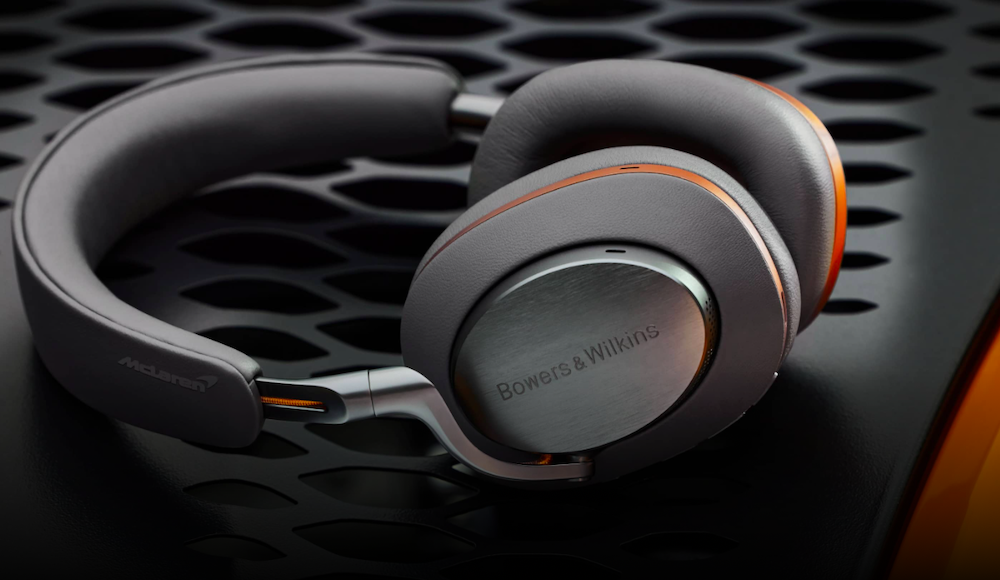 The Px8 McLaren Edition is built on the reference-standard sound quality of the new Px8, while the premium design honours the partnership with the luxury supercar maker, which has generated ground-breaking innovations for in-car audio.
Introducing the Px8 McLaren Edition
To celebrate the McLaren and Bowers & Wilkins partnership and the high-performance hybrid McLaren Artura supercar in which the two companies' award-winning collaboration features, Bowers & Wilkins has created a specially-designed version of its Px8 wireless headphones, the Px8 McLaren Edition.
Since 2015, Bowers & Wilkins has been responsible for the development of the high-performance audio systems found in McLaren's supercars and hypercars.
One of the world's most respected audio brands, Bowers & Wilkins is famed for pushing the boundaries of loudspeaker capability, with the goal of revealing as much of the original recording as possible – without ever changing or distorting that sound. This pursuit of perfection, instilled by founder John Bowers, is still evident today.
The partnership is built on firm technical foundations which has already been recognised for three iF design awards for the system integrations of Bowers & Wilkins in the McLaren Speedtail, McLaren GT, and most recently, the McLaren Artura.
Bowers & Wilkins has worked closely with McLaren's design and engineering teams to create and optimise the audio system found in the company's first series production high-performance hybrid supercar – the McLaren Artura.
Like its McLaren predecessors, the Artura features the very latest speaker technologies, which are developed in Southwater, home to the Bowers & Wilkins research and development team since 2019 and only 30 miles away from the McLaren global HQ in Surrey, where its supercars and hypercars are hand-built.
Click here for further information
more information: bowerswilkins.com
---