A blueprint of Italian style: the Maserati MC20 Cielo. The sky is the limit.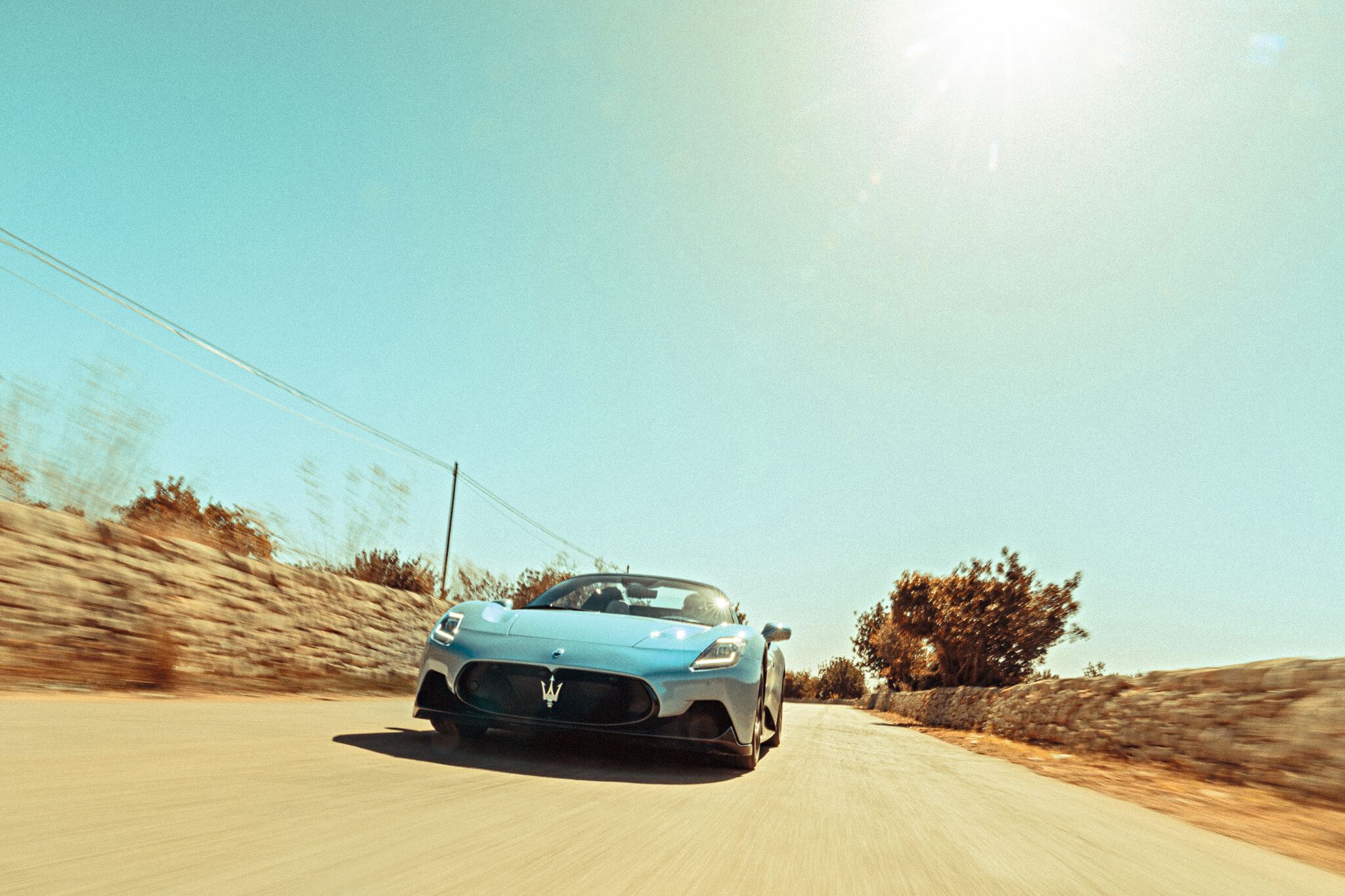 Could Italian luxury brands be the solution to all our problems? In his novel The Idiot, Russian author Fyodor Dostoyevsky gives us the following possibility: "Beauty will save the world." There you go. Problem solved. Because if there is one thing that is beyond question in these times, it is the undisputed sense of style and design of Italian luxury brands. The sound of their names alone is music to our ears: Armani, Versace, Valentino. And, of course, there are the car brands: Ferrari, Lamborghini, Lancia, Alfa Romeo. Why Fiat has never been perceived as a luxury brand is a question we'll leave unanswered for now. There's no need to talk about its significance, however, especially for the – Maserati brand. Corporate group and all that.
The Maserati MC20 Cielo
Getting back to beauty. We're in Sicily, five-star luxury resort, finest Italian cuisine, blue pool – and the Maserati MC20 Cielo. Currently the most expensive product you can order from Maserati's volume production line-up. A design statement with the ambition of a sculpture, built on the very latest and above all independent sports car technology. It is this commitment to bringing together convincing aesthetics and inspiring technology that is deeply rooted in Italian design consciousness, which can basically be traced back to the Renaissance man Leonardo da Vinci. A little too ambitious? Perhaps. But just watching the roof of the MC20 Cielo retract electrically (in a mere twelve seconds!) makes it hard to resist a certain euphoria, especially when you start up the Nettuno V6 twin turbo shortly afterwards. We already commented on the pure beauty of sound up above.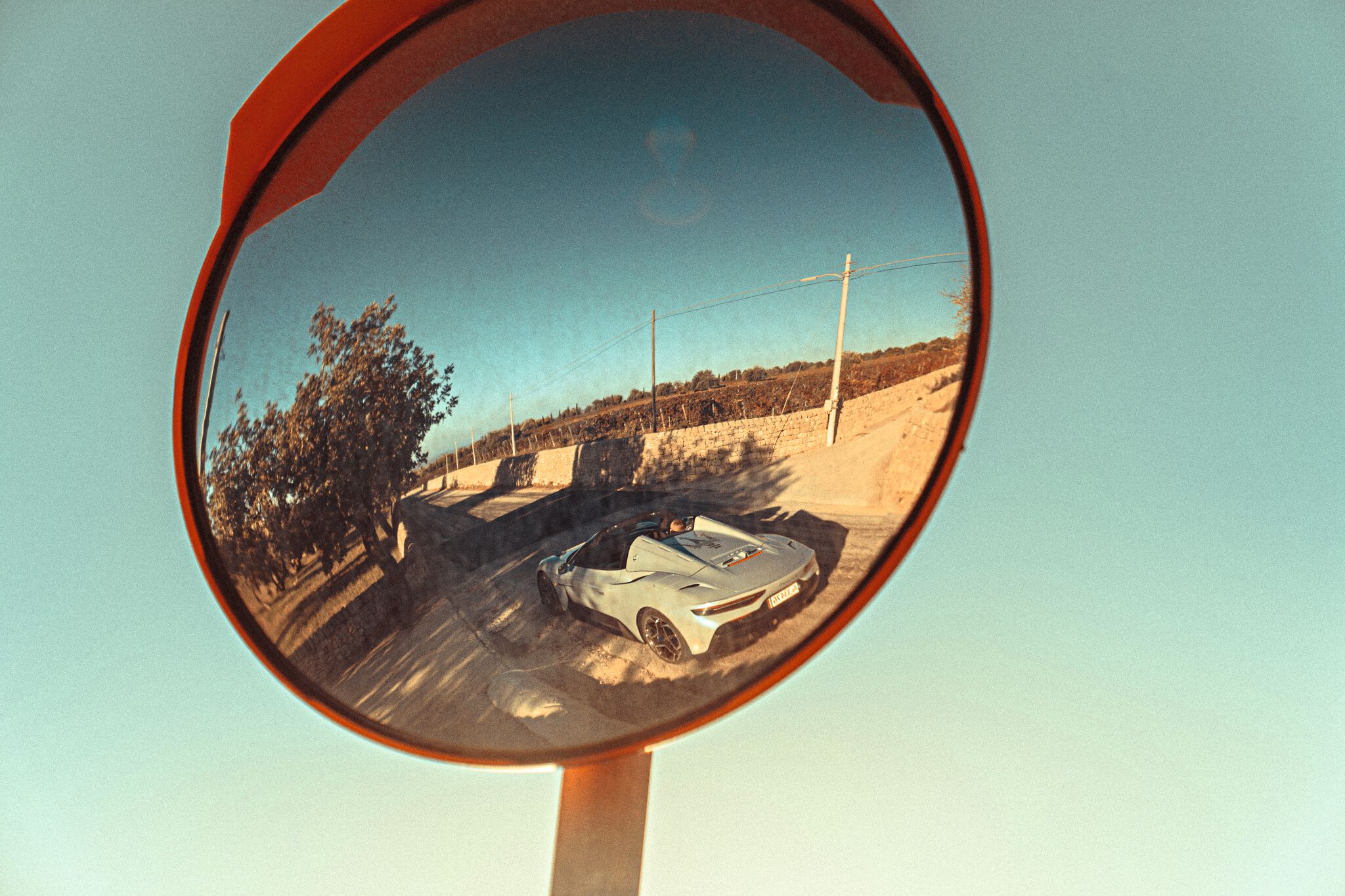 Our first destination is Noto. We take it easy at first, teasing the MC20 Cielo only once or twice out of a bend onto the straight. But even then it gives us an idea of what it's capable of. We park the car in a very public place and meet the artist Sergio Fiorentino. He was drawn to the small Sicilian town almost ten years ago. "A magical place," as he says. "It was the energy of this place that made me pick up a paintbrush again," says the former gallery owner with a degree in art. He set up his studio in a former monastery building. The color blue and the human figure have always fascinated him. His technique is characterized above all by the fact that he applies oil and acrylic on large canvases and then works out facial contours with the help of various tools. This is also where we meet Klaus Busse, Maserati's chief designer. "When I look at Sergio's work," he explains, "a lot of it reminds me of how I look at automotive design." From a distance, he says, the work appears unified in its proportions, light and shadow, surfaces, edges. When you approach the work, however, you begin to recognize more, bit by bit. "And then, if you stand directly in front of it, you discover many more details, surface structures, materiality and so on. It's the same with a beautiful car."
The work of Klaus Busse and his team is waiting outside, surrounded by a whole crowd of curious bystanders. By comparison, we're just a small group of four journalists. Our task today is not to determine the ultimate driving dynamics of this mid-engine sports car, nor is it to set it apart from its competitors. Our task is to portray the identity and the face of a brand that, at a moment when an entire industry is hurtling along in the transformation race, pauses to recapitulate: Where did we come from? Who are we? Where do we want to go? And what kind of car will we be driving? These are elementary, human questions that are currently affecting the Maserati brand.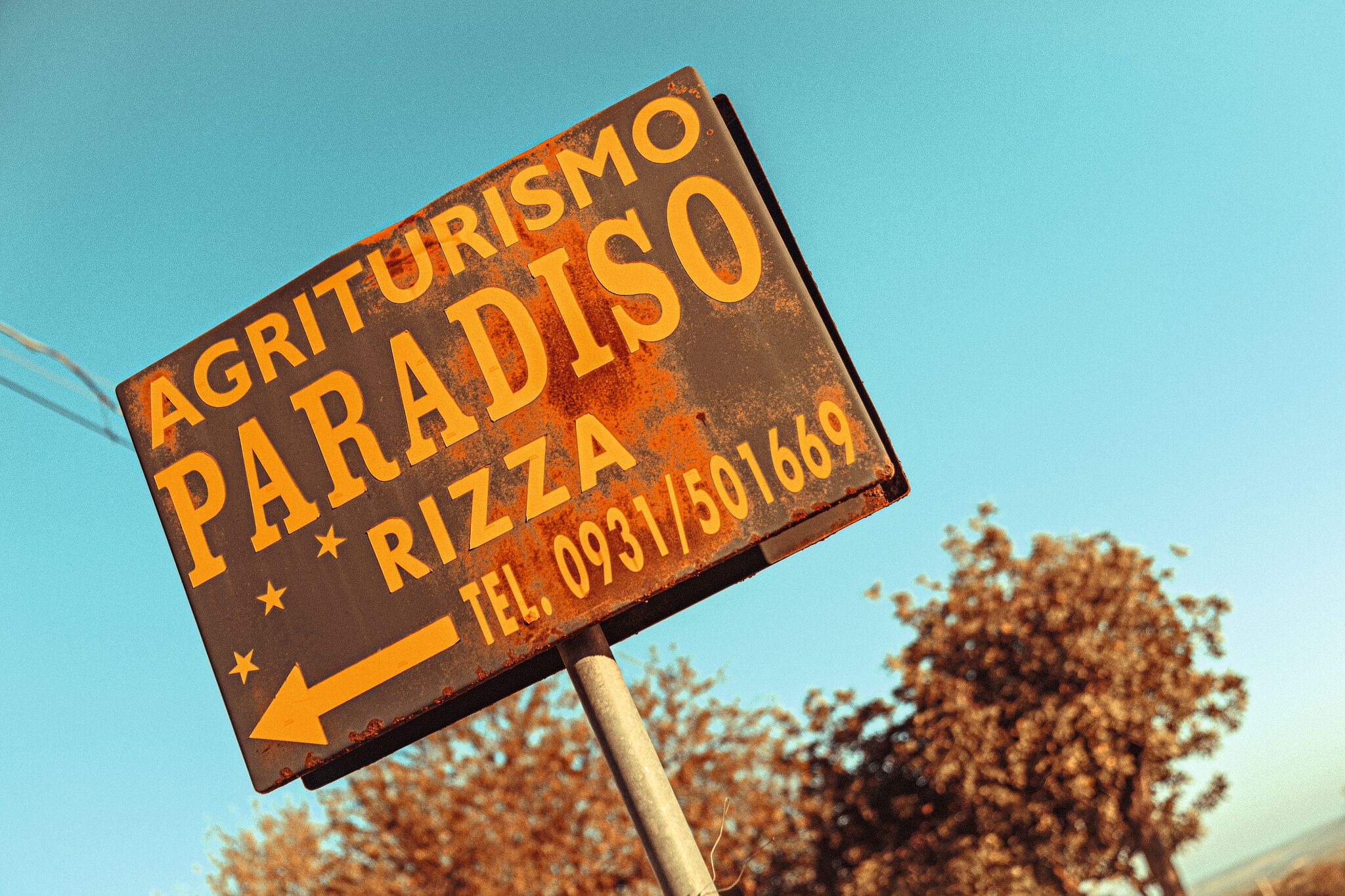 And as is so often the case, the answers cannot simply be found in hard facts and figures. Rather, it's the stories of rivals and records, of myths and legends surrounding men like Alfieri Maserati, Nuvolari and Fangio. With racing cars like the 250F – or the 450S, which is still considered one of the most beautiful sports cars ever. These are soft answers, it's true, even when it comes to such hard-edged race cars as the MC12. In the way the Maserati MC20 Cielo presents itself, it fits just like Italian fashion: wearable, elegant in an unobtrusive way, coherent. It is difficult to describe it more specifically. It can be most clearly seen in the high level of craftsmanship, workmanship and choice of materials.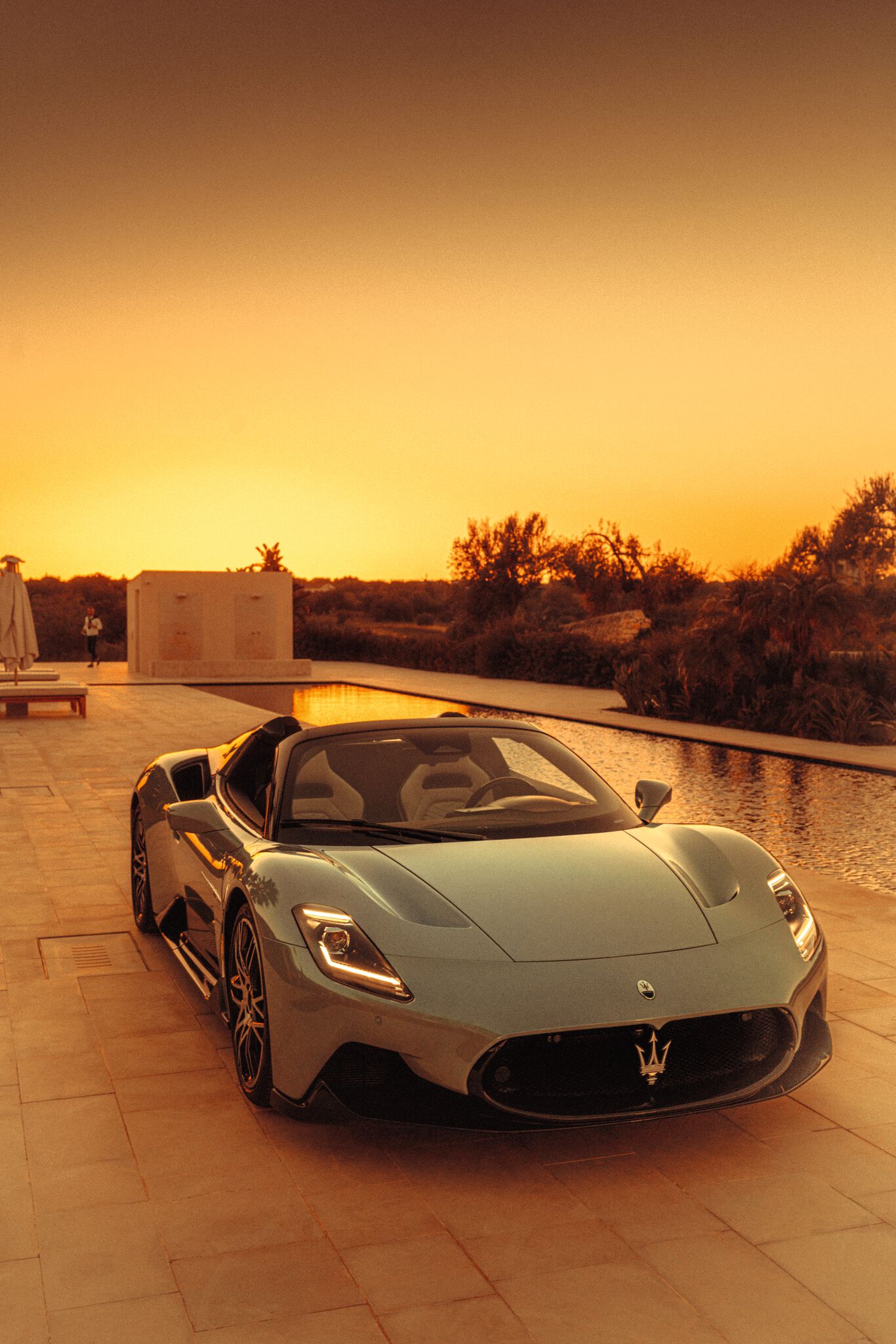 We drive on. Our journey does not follow a strict plan; there is no set schedule according to which we have to drive by certain stations along the way. The point is to understand what constitutes modern luxury in the Maserati sense. And one aspect is time. The time you have, the time you make. Time that obviously passes differently when you drive with the top down. And so we arrive at Modica. Lunch stop at Ristorante Raro. Ravioli with goat cheese. And yes, it may be a much-sung cliché, but even if everything else were to speak against a trip to Italy, the food alone is reason enough to go there anyway. The fact that we have to wait four weeks for our chocolate dessert, however, is something completely new. Which is due to the fact that we have visited the small company Sabadì Slow Living for the dessert. This is the place where we once again get to know the core theme of time in a completely new way. The grand finale, so to speak, when it comes to the subject of time. Founder Simone Sabaini, who in a former life was an investment banker in Milan, says things like: "For me, being here is the result of a process of self-discovery that ultimately led me to freedom. I can go further down this path to freedom, but I can't take a step back." In Modica, therefore, he has also developed the world's first chocolate aging cellar, a room where chocolate is aged like wine or whiskey, infused with aromatic herbs. We are allowed to add herbs to our chocolate and take it home with us.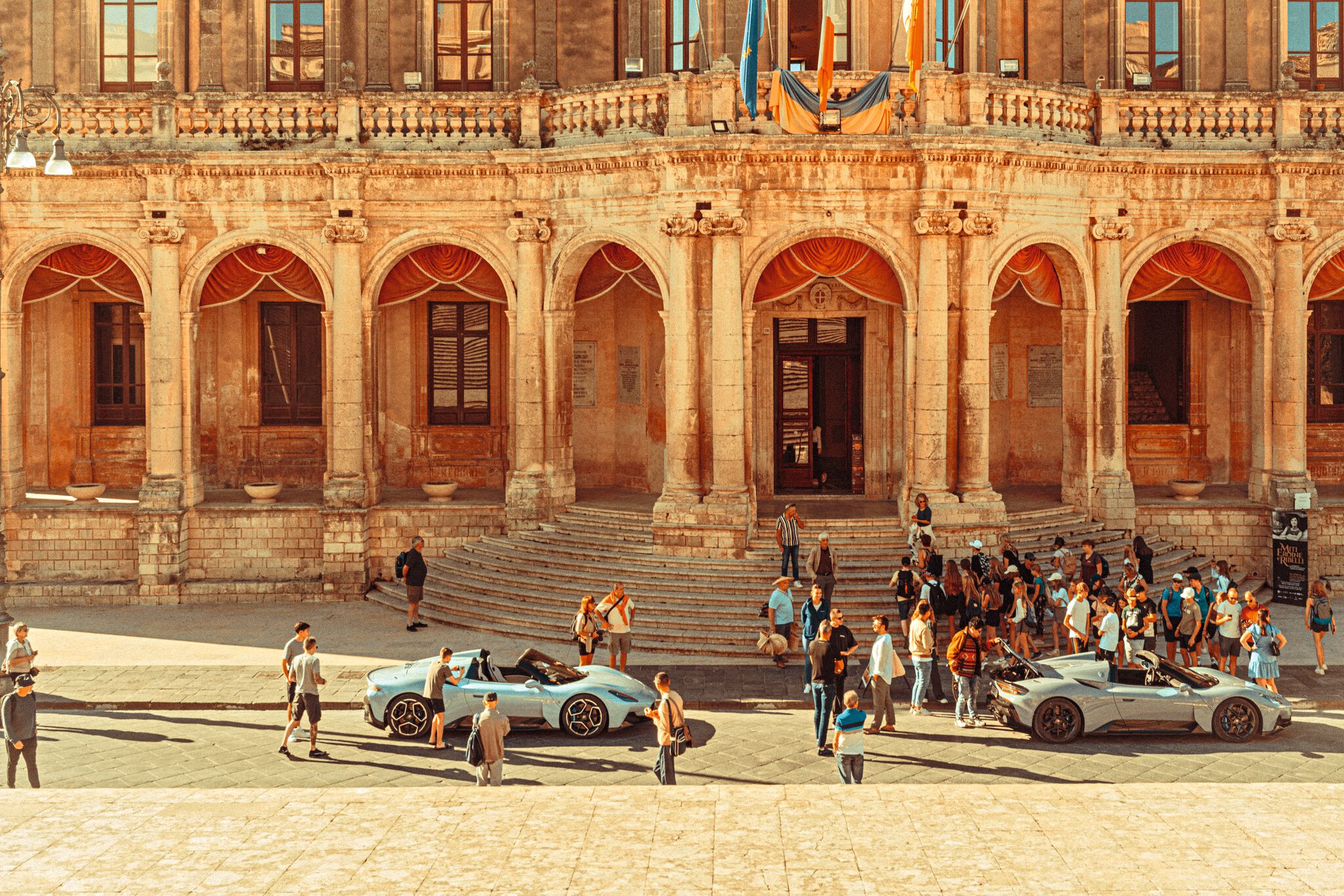 But we have to wait. One whole month. Only then can we sample the chocolate. We while away the time and re-read Dostoyevsky. Elsewhere in The Idiot, he writes: "To achieve perfection, one must first begin by not understanding many things! And if we understand too quickly, we may not understand well." Dostoevsky began writing the novel in 1867 in Geneva. He finished it in 1868, in Milan. Where else?
And the chocolate? Melted, unfortunately, because some idiot left it in the trunk of his car.
Text & Photos: Matthias Maederer/ ramp.pictures
ramp #59
As a high-impact multimedia brand that takes an all-encompassing, end-to-end approach to publishing, ramp is an absolutely authentic expression of quality, integrity and excellence. Its trailblazing luxury magazines, recognized with numerous awards over the past 15 years, have been celebrated for their cool and unconventional, not to mention inspiring and pioneering style, since day one.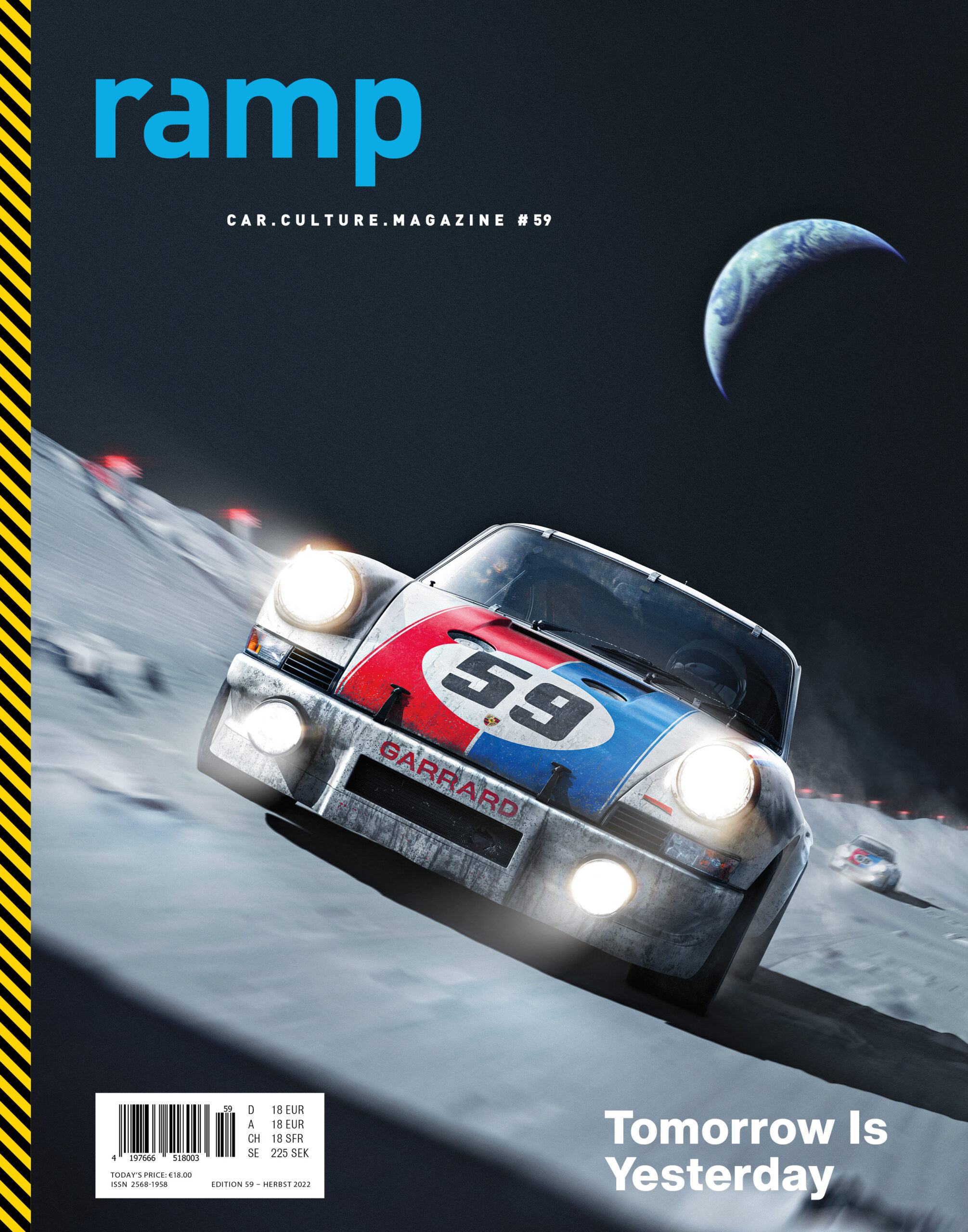 ramp, the lavish and beautifully designed coffee table magazine, celebrates the enthusiasm for cars and driving in a passionately subjective, personalized fashion.
Immediate, authentic, intense. Fresh perspectives, avant-garde imagery, with a fine feeling for nuances and the right dramaturgical mix. Always new, always stimulating. Automotive passion infused with a lust for life. The automobile in new, exciting and intense contexts, precisely tailored to the relevant target group, presented in relation to music and fashion, culture and lifestyle, design and art, science and philosophy.