"I saw my first Cobra when I was just 16. It was the practice day for the 1963 RAC Tourist Trophy Race at Goodwood. Two Cobras roadsters were entered, for Ken Miles and Bob Olthoff."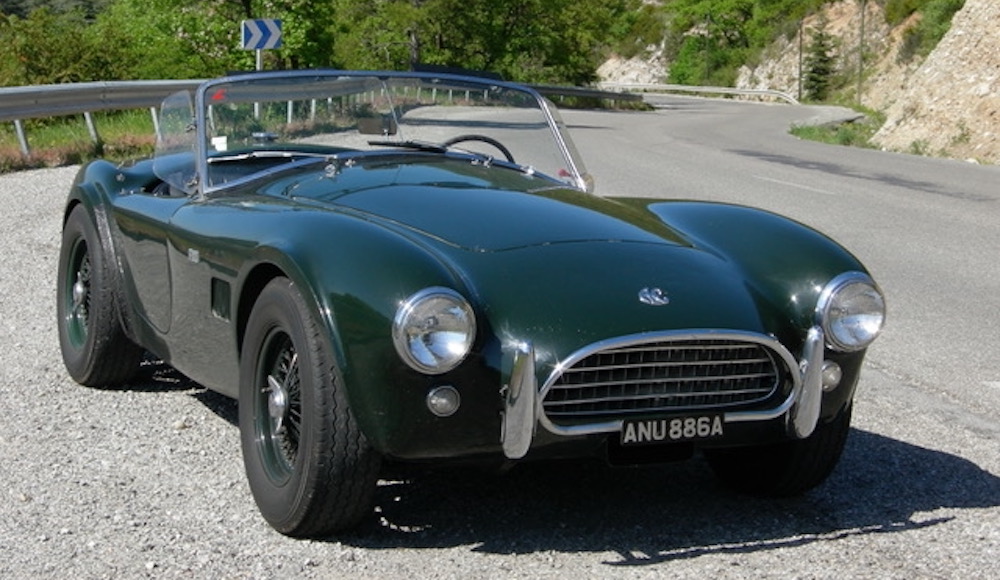 "They made a huge impression on me as they raced down the Lavant Straight, slid spectacularly out of the Chicane and thundered down the main straight in second. That rasping V8 exhaust note was a revelation to me, used as I was to the deep sixes of the Astons and Jaguars and the screaming twelves of the Ferraris. The Cobra lap times were well off the 250GT0s of Hill and Parkes, and the cars did not race. The scrutineers adjudged the Cobra's track-rod end was too close to the brake disc. Nevertheless, they looked sensational. That very day I made a mental note – one day I will own a Cobra. It only took me 40 years.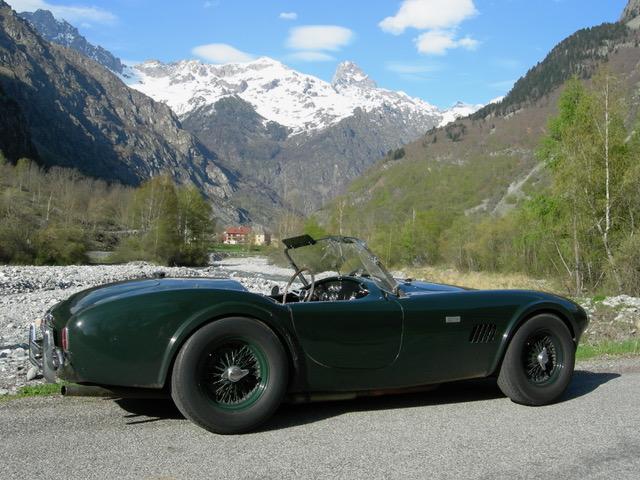 For those of a sentimental persuasion, may I muse that on that Friday in August 1963, up the road in Thames Ditton a fitter at AC Cars was finishing off 'my car', CSX 2187, painted white with red interior; because in September she was shipped to Shelby American for sale to the first owner.
By the time 2187 came to England the car had been restored in vineyard green with black interior, always my colour choice – same as the 1952 Morgan Plus Four which we have owned for 47 years. I have owned the Cobra for 18 years and have covered 89,000 very enjoyable miles.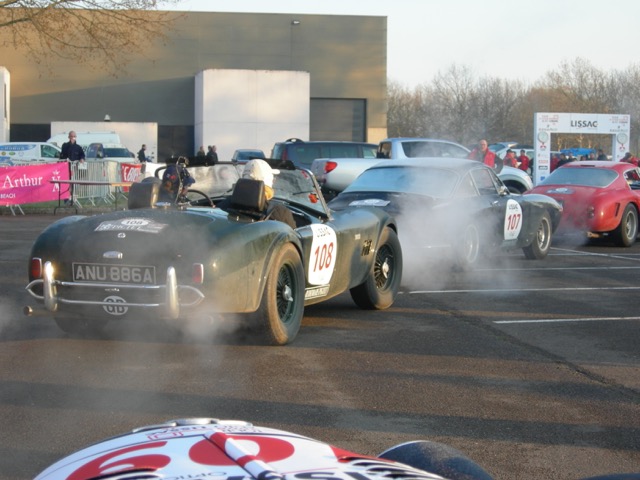 Not being a racer I planned to use the car for rallies and touring. First work was to fit longer gearing, as 80mph at 4000 rpm in top gear was much too low. Changing the diff from 3.77:1 to 3.31:1 made all the difference. It gives longer acceleration in second and third gears and relaxed 85 mph cruising on autoroutes. Next was fitting electronic ignition, a shorter main leaf in the front spring to improve turn-in, a new radiator with a meaty Kenlowe fan; and my particular indulgence – a set of green-painted wire wheels.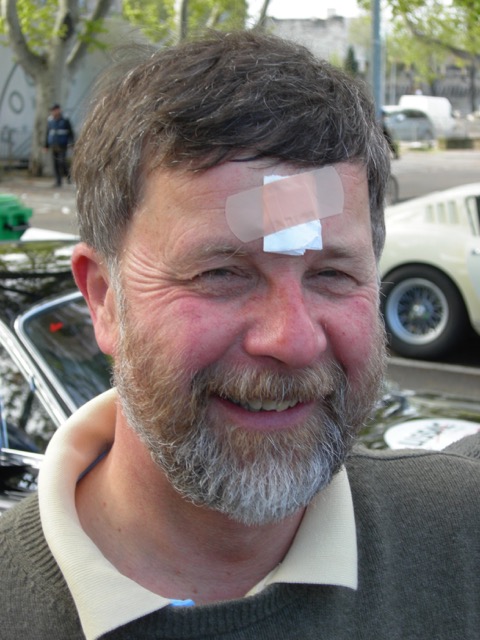 For rallying I fitted Avon's 205/15 CR6 -ZZ tyre. Terrific grip, but on a Cobra driven hard the rears are finished after 4000 miles. I used up four sets in the first six years, competing the regularity sections in four Tour Auto, three Tour Espana and a lovely rally with my daughter in Tuscany.
What I enjoy most about my Cobra is that patina of a well-used original car, but she still looks great and has tremendous acceleration, assisted by a nifty Hurst remote gear shifter. She handles and stops well, is comfortable on long journeys, and is very rewarding to drive.
Best feature ? The exhaust note on the overrun at 4500 in second, as you back off for an empty roundabout, and then that delicious V8 note as you floor the throttle up to 5500… ." by Martin Emmison
Photos Copyright Raymond Greaves