Maison Koya is concerned with the relationship to time, by structuring a mode of implantation primarily linked to topographical characteristics, rather than to a logic of single-family row houses, typical of suburban areas.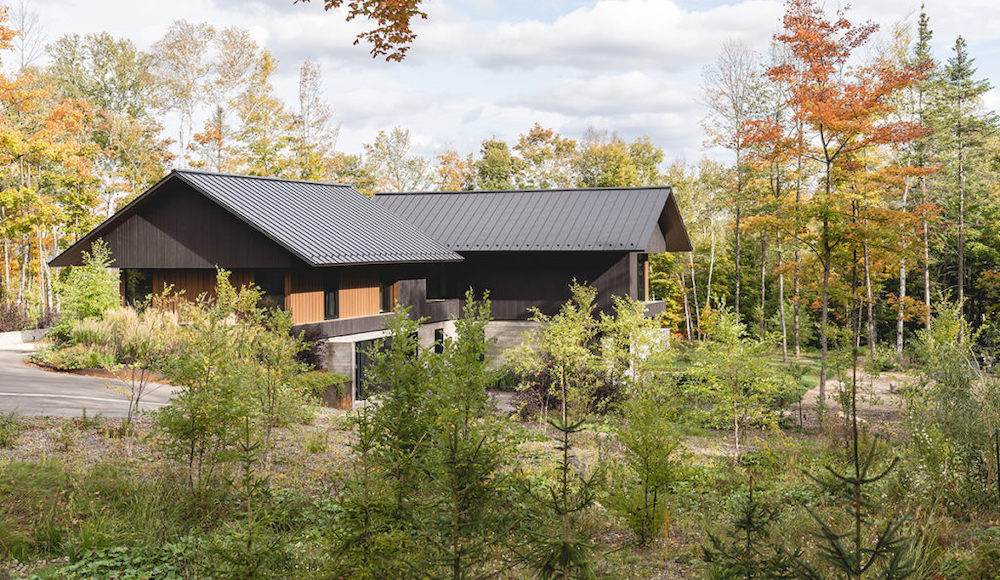 The morphology of the project Maison Koya distinguishes in a material way the more permanent elements of the residence, in concrete, and the more ephemeral components in wood.
Three volumes of wood are apparently placed on a new mineral topography built to accommodate the "changing" part of the program. They are installed cantilevered from concrete structures, as in an unstable situation, and point respectively in opposite directions.
Thus, this ensemble stands out from a conventional composition of the suburban single-family house, with an often very distinct expression between the front and rear façades, to the complete detriment of the side façades. Maison Koya rather seeks to establish a more open relationship with the site at large.
In a way, the essence of the project Maison Koya lies in the relationship between the need to create a temporality for any built work, to inscribe the concept of space in time, or at least in the anticipation of it. In addition, the link with the territory as a source of otherness (and not of identity) is also once again at the heart of the engagement in practice.
Alain Carle Architecte is referring to the need to conceive of architecture as a mediation, another that is tamed and which influences the very meaning of thought. In a suburban context like this, where it is often all about repetition and loneliness, this critical posture has become essential.
Click here for further information
more information: alaincarle.ca
---