The Lawrence is Brough Superior's latest luxurious design and propels the century old motorcycle house into the 21st century. Its sleek lines are designed after the fleeting, fluid curve of the daggers Bedouins customarily wore on their belts and pictured on Brough icon Lawrence of Arabia.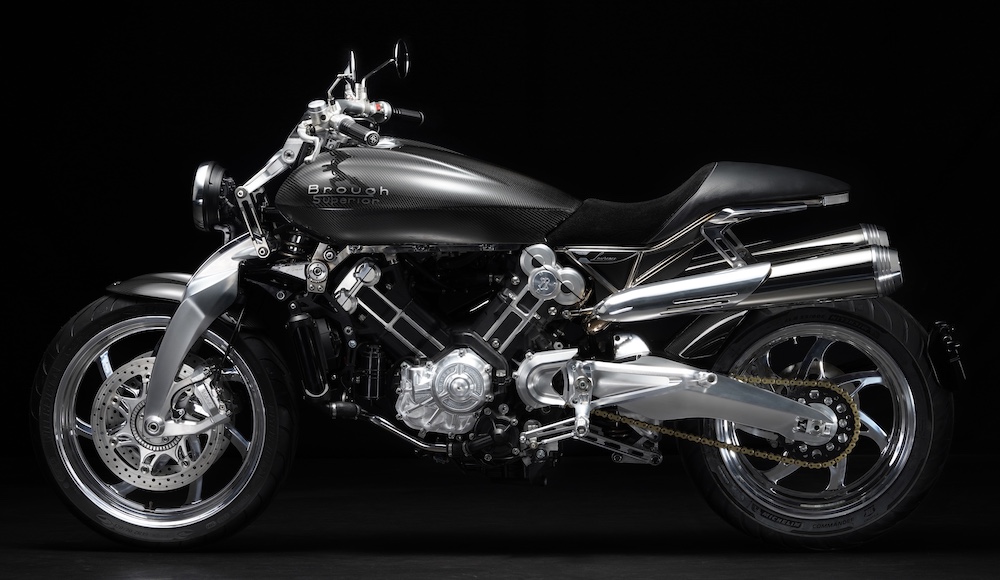 Brough Superior Lawrance
Take your fellow adventurer on the open road, this modern roadster is designed for two riders. This game-changing model is an ode to our past, and a glimpse of our future.Brough Superior guarantees the height of quality and exclusivity. Fly in flow with the road and let us help you configure your Lawrence motorcycle to your specifications.
The most high end and luxurious motorcycle of the world
Brough Superior is the first brand to have produced motorcyles that could go above 100 mph. It was recently bought (2014) by French motorcycle expert Thierry Henriette. After relaunching Lawrence of Arabia's legendary S.S.100 and collaborating with Aston Martin to create the only existing bike of the brand, Brough Superior decided to produce the most high end motorcycle of the world: the "Lawrence". Hand-built with the best materials available (titanium, carbon fiber, aluminium), the Lawrence benefited the strong local aeronautical industry network to be developed.
All eyes should have been on the Lawrence at the EICMA 2020 fair, but its absence due to Covid-19 will not affect its impact on the motorcycle industry.
Click here for further information
Report by broughsuperiormotorcycles.com
---