When you live out your adventures at the rhythm of the tides, rule the waves with your LOKI Basecamp. A fully equipped mobile oasis, LOKI Basecamp lets you go have fun on the water and return each evening to a place you can truly call home.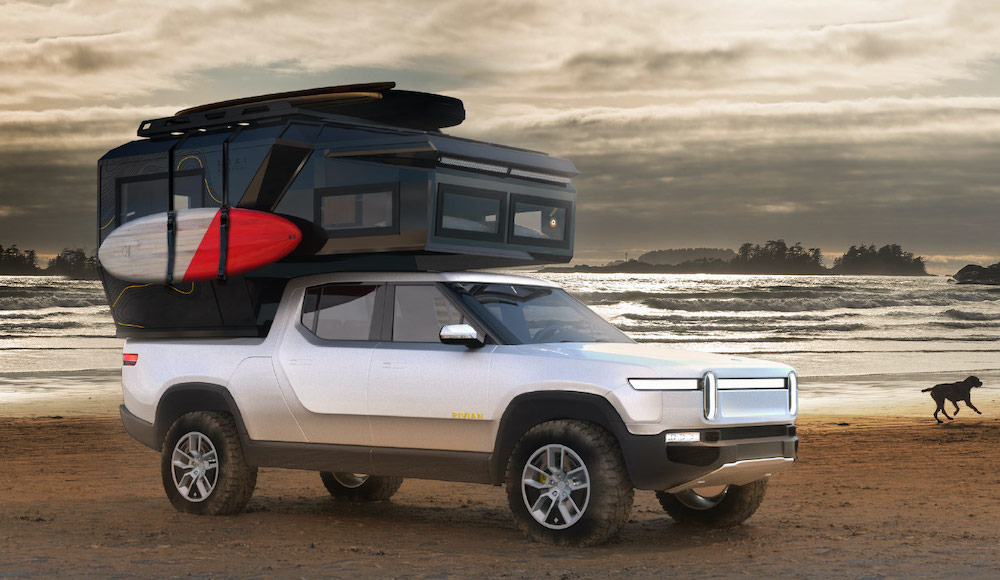 Whether it's for surfing, stand-up boarding or touring in a kayak, set up camp in the very best spots to get the very most out of your water sports, whatever the weather brings. At the seaside or beside a river or lake in the wilderness, you'll love everything it has to offer… with zero compromises.
Installed on any pickup, the modular unit adapts to any situation. A luxurious nomadic refuge, LOKI Basecamp delivers years of enjoyment and keeps its value through the succession of pickup trucks you put under it. Every last detail is thought through to deliver total comfort for water sports lovers and make life easier while on the road, no matter how long your adventure lasts.
Adapted For Your Watersport Expeditions
The LOKI Basecamp kitchen includes an induction cooktop, sink with hot running water, ergonomic counter space, and sizeable refrigerator. Whether it's during a calm period between surfing sessions, or for a well-deserved break after a long paddle on your stand-up board or kayak, the convenience of a fully functional kitchen on location is priceless. When it's time to eat, the very best patio imaginable is just over your head on the rooftop deck.
On the roof and sides of the LOKI Basecamp, a versatile rack system accommodates boards of all sizes, paddles or kayaks. Protect your valuable equipment while keeping it ready at all times. That way you can change shoreline locations while keeping your gear easily accessible using the side racks.
No matter how long the move takes or what equipment you need, keep gear management to an absolute minimum. Avoid the hassle of transporting your boards and kayaks and spend more time on the water!
As for the modular interior, it comes equipped with rails that allow multiple possibilities for configuring space and loading. The spacious bed platform also adapts to provide extra storage for gear while driving from place to place.
Click here for further information
more information: lokibasecamp.com
---