By now, everybody knows the D8 GTO-JD70 goes, stops and corners right at the limit of how fast a Donkervoort can be on the road.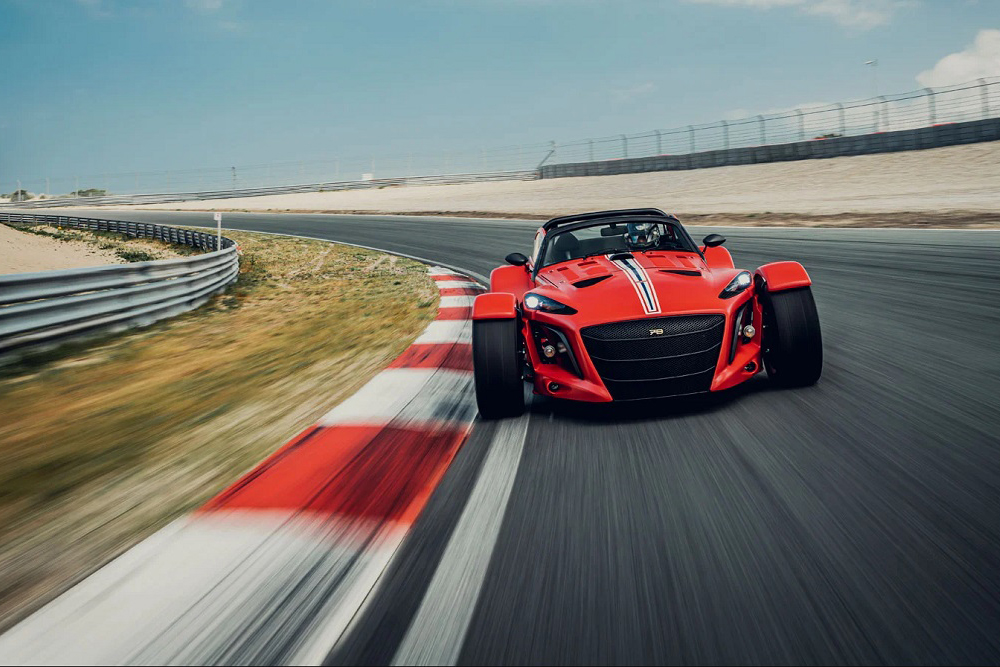 But what if the JD70 didn't have to meet the rules of the road? What if it was only ever used on the track, transported and taken care of by Donkervoort's own experts?
That's when the Donkervoort D8 GTO-JD70 R comes charging out of the garage, with new speed-boosting technology mixed in, track-specific crash safety bolted on and anything that won't help scintillating lap times stripped out.
Let us introduce you to the Donkervoort D8 GTO-JD70 R.
Donkervoort has thought of everything with the JD70 R, from custom-designed helmets to a full FIA firebomb, or from live car-to-pit telemetry to supercar-slaying braking brilliance.
The JD70 is the heart of Donkervoort, paying tribute to the 70th birthday of founder Joop, and the JD70 R is the soul, strengthened to blast around the world's racetracks until its drivers need a rest.
It's a car that's not just blisteringly fast, but it has been loaded with features to give its drivers more confidence at the outer edges of its abilities.
There are additions like racing ABS, a shorter steering rack and power steering to make it easier for drivers to safely find more speed, and then there are other features like a full FIA-spec bladder fuel tank and foam for when things go wrong.
Anybody can drive the JD70 R very quickly, but it is now so potentially fast that even the best drivers can use help reaching its absolute limits, which is why Donkervoort even offers driver coaching with it, along with in-depth data analysis.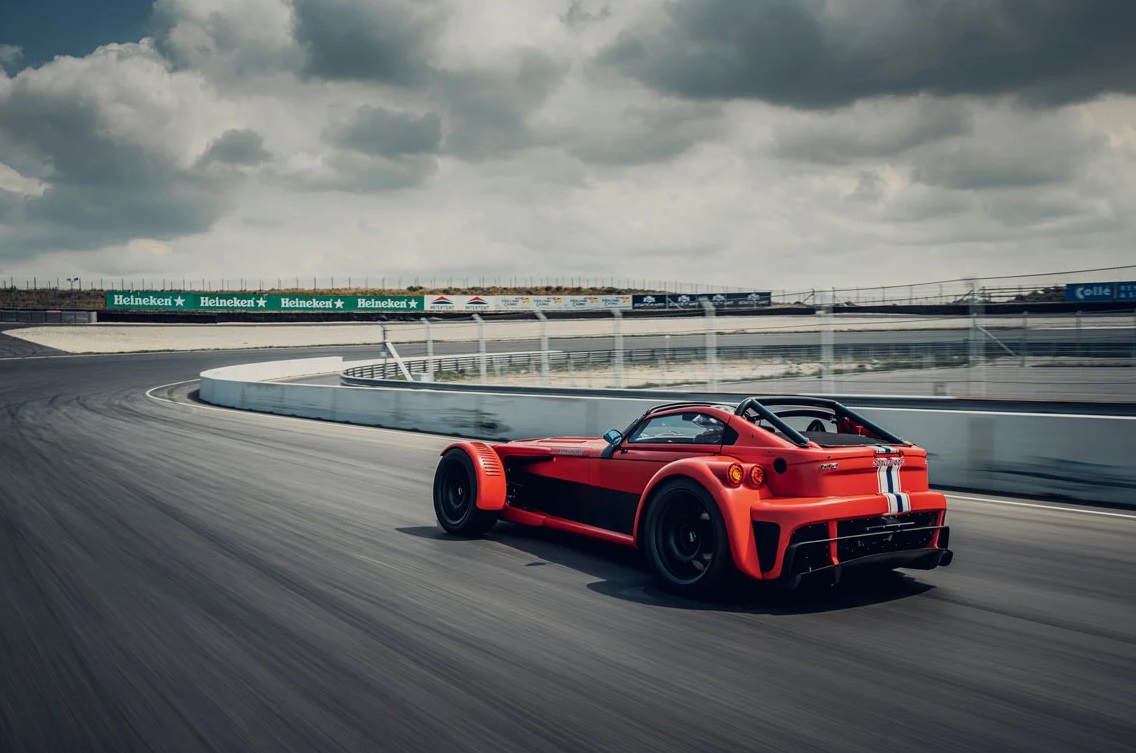 ---
The JD70 is the heart of Donkervoort, paying tribute to the 70th birthday of founder Joop, and the JD70 R is the soul, strengthened to blast around the world's racetracks until its drivers need a rest.
---
STOP
Without the need to stop hard on the street with cool brake temperatures, the JD70 R gets more out of its Tarox six-piston brakes than the JD70.
A lot more.
It has a 12-stage racing ABS system, race pads, race brake fluids and a six-piston rear end as well.
The ABS means drivers can feel more secure braking the car in all weather and track conditions and it even makes the car more agile on direction changes.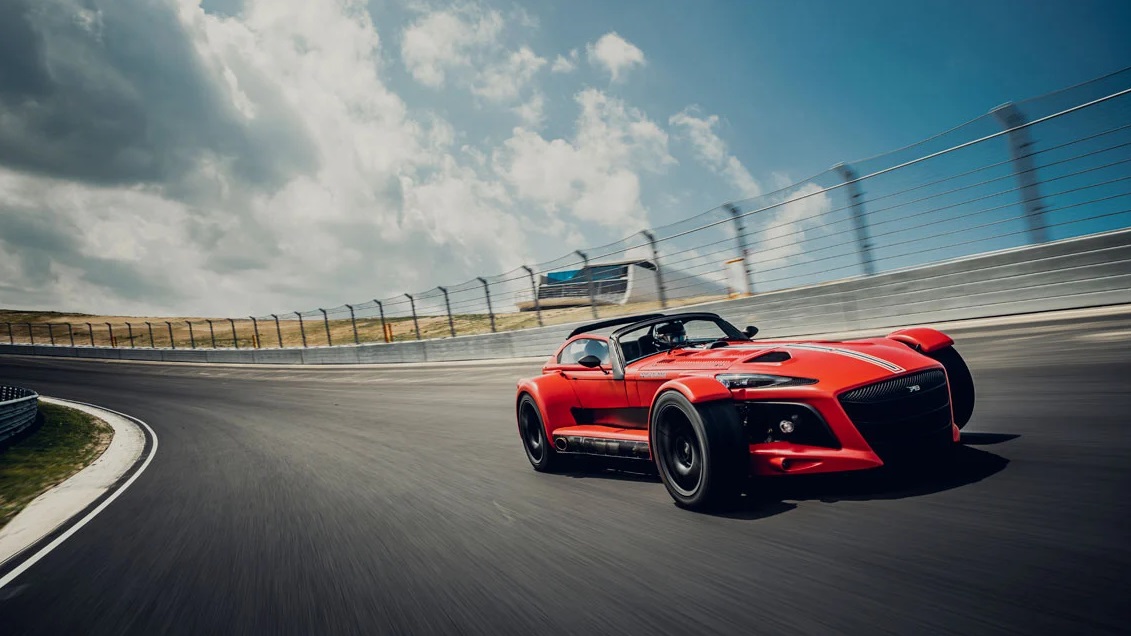 ---
TURN
A total suspension stiffening means even higher cornering power than 2G from the JD70 R.
It starts with the Nankang racing slicks (and wets), and then moves to stiffer four-way adjustable dampers, stiffer springs and bushes and a lower ride height. Even the adjustable anti-roll bars are stiffer.
And it's even easier to manage at the limit thanks to the optional, and adjustable, electric power steering system.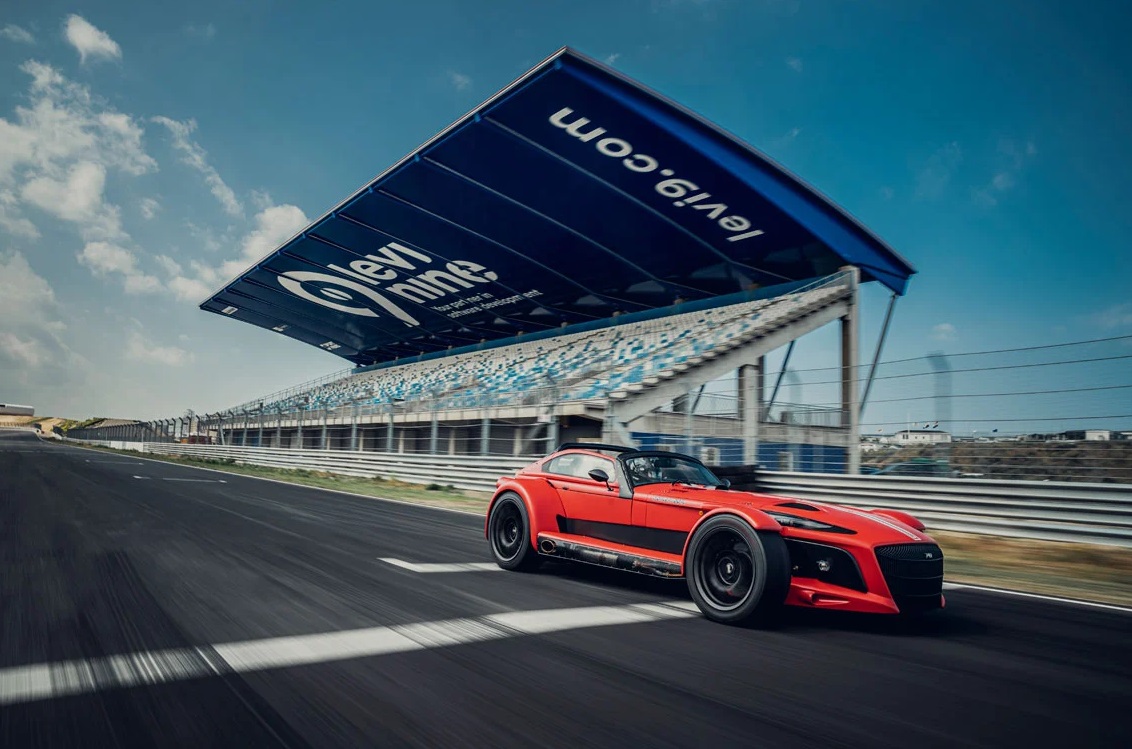 ---
GO
The JD70 R's engine output might be the same as its street-friendly brother, at 415 horsepower (310kW) and horsepower and 520Nm of torque, yet the car is faster.
How?
Simple. We changed the five-speed gearbox for a paddle-shift, sequential, six-speed gearbox, with much faster shifting times, and like the engine, it's protected by Ravenol lubricants.
It can change up with the throttle held wide open, it can blipshift on the way down the gears and there's even an override button when you don't want to blip.
The entire drivetrain has been strengthened, from the propshaft to the limited-slip differential to the driveshafts.
---
BOX, BOX, BOX
The Donkervoort plan was never to just make the JD70 R faster. It was to make JD70 R drivers faster, safer and more consistent as well.
Donkervoort's commitment to helping JD70 R drivers extract as much speed from themselves and their car as possible means folding them in to our own racing operation, complete with full spare parts and tyre service, transportation, data analysis and coaching.
It also helps owners that the lightweight JD70 R is much easier on its tyres, brakes and powertrain than conventional supercars, with its slick tyres budgeted for 1000km, while the brake pads aren't scheduled for replacement until at least 5000km.
The JD70 R delivers real-time telemetry from the engine, gearbox, throttle, brake pedal, steering, g-analyst and even tyre temperature and pressure, back to the pitwall, which can be saved or used immediately to improve both the car and driver performance.
The AIM digital colour display connects to the SmartyCam system, so the video recordings also carry all the car's data, like speed, g and tyre temperature.
There is even the option of a pit-to-garage communications package, so the Donkervoort data analysis can help the drivers in real time, with advice to change a setting or try a different technique in a specific corner to gain speed.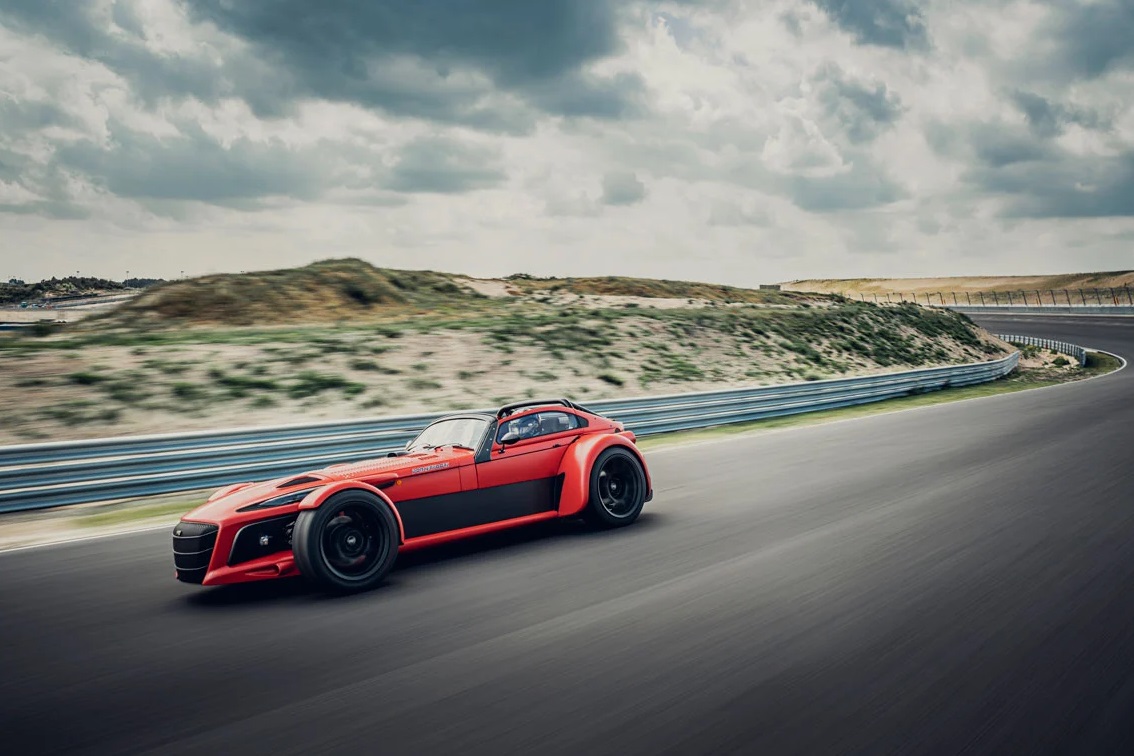 ---
EVERYBODY MAKES MISTAKES
Everybody makes mistakes sometimes, so we have reinforced the crash safety of the JD70 R to cope with the higher speeds and forces at racetracks. One of them can even be retrofitted to every D8 GTO to make them safer on the road or track, too.
Donkervoort has always felt a responsibility to raise the crash safety of its cars at least as much as it raises their speed.
There is a 60 percent increase in the use of the ultra-strong Ex-Core carbon-fibre for side-impact protection; there are carbon-fibre race seats, a Bilster Berg roll cage, six-point harnesses and a large step forward with the latest fire-safety systems.
The JD70 R is available with either a full FIA-homologated bladder-style tank, with fuel-absorbing foam, or a new Kevlar-carbon-fibre protection "blanket" to add a very strong layer of fuel-spill protection.
Far cheaper than a full FIA bladder system, the "blanket" is also road legal and capable of being retrofitted into any D8 GTO model.
The upgraded fire extinguisher system comes with full FIA race homologation, and Donkervoort can even custom design race suits and helmet designs for its drivers, with long-term arrangements with OMP for suits and Bell for helmets and HANS devices.
---
DRIVER OPENINGS
Donkervoort has track-day and race seats available for next season, and many seasons beyond, in the JD70 R.
Priced from €198,000, before tax, the JD70 R is the most exclusive, lowest maintenance and best-supported way to go hypercar hunting on the world's racetracks.
There are also different levels of track support from Donkervoort, and many options to make the JD70 R both more personal in its looks and performance.
---
INTERESTED IN THE D8 GTO-JD70 R?
---
Report by donkervoort.com
---