Laura-Marie Geissler was born in Munich on 20 June 1998. She lives in Starnberg, studies psychology at the LMU in Munich, is Germany's youngest helicopter pilot and regularly races around the big racetracks in Europe. At first glance, Laura is not a car and engine freak. But that's how you can be deceived if you only put your faith in this cliché.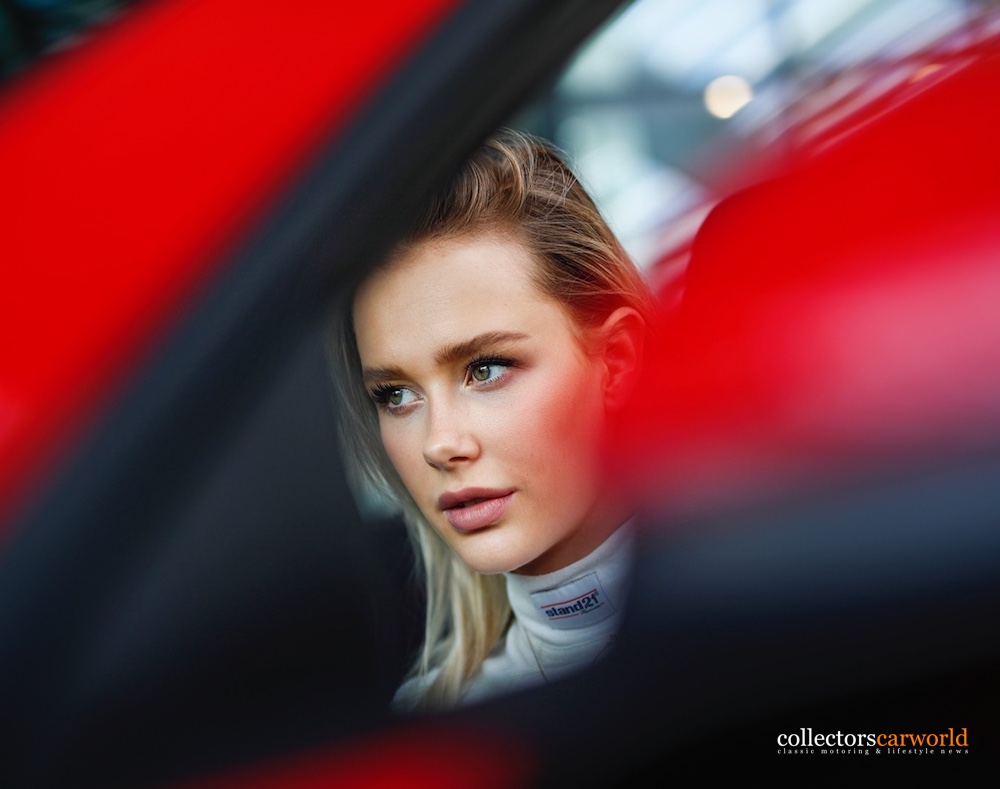 Because racing is in her blood and has been her passion since she drove her first go-kart races at the age of 10. At the age of 16 she already acquired her official racing licence at the Red Bull Ring and since 2014 she has been involved in track days or works as an instructor all over Europe. In 2019 she acquired the Nordschleife Permit B and this year she won the Porsche Sprint – Challenge at the Red Bull Ring in Spielberg. Now Porsche has signed her as a permanent driver in the GT4 European Series and we are also very excited about Laura's passion for racing.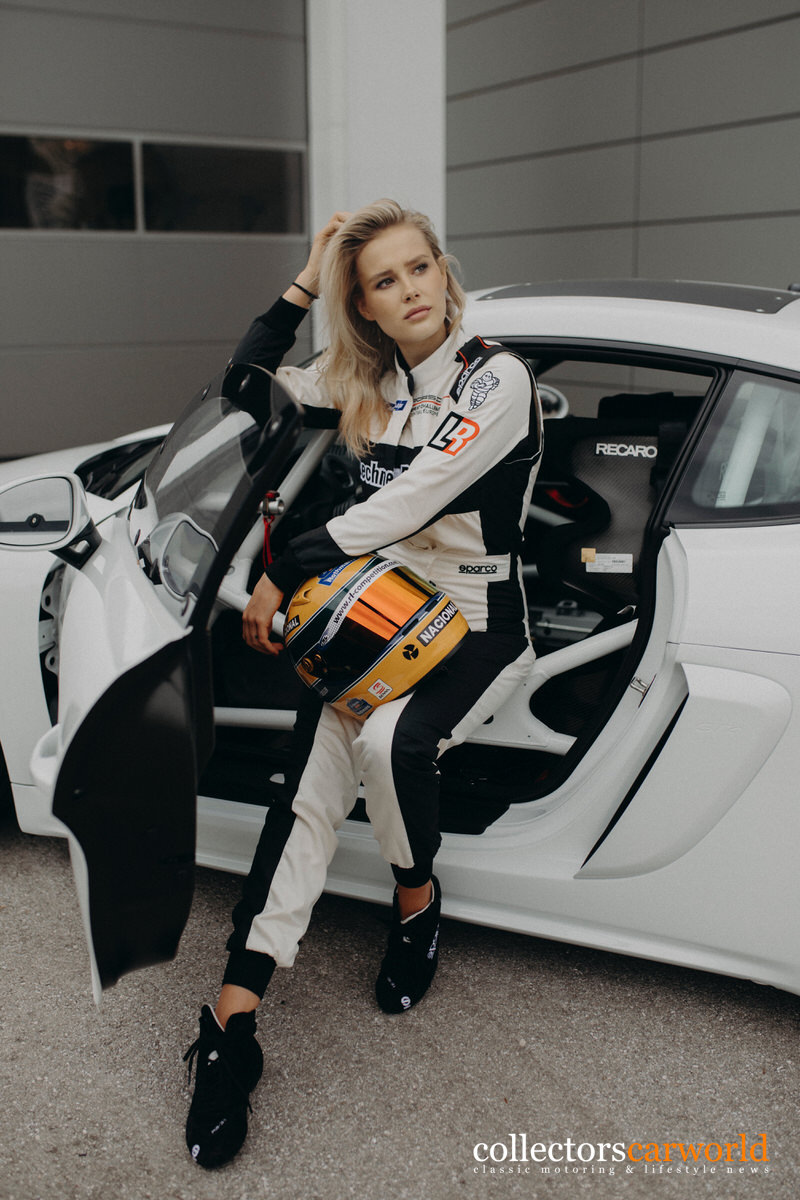 Being taken seriously in the male-dominated scene is not easy. But she has the bite to achieve a lot. This year she is the only woman in the Porsche GT4 Cup. Sometimes men smile at her, of course, but when one or the other gets really small in the rear-view mirror, you know how seriously the 23-year-old is working on her career.
Laura-Marie Geissler has founded her own merchandise + marketing company "LMG"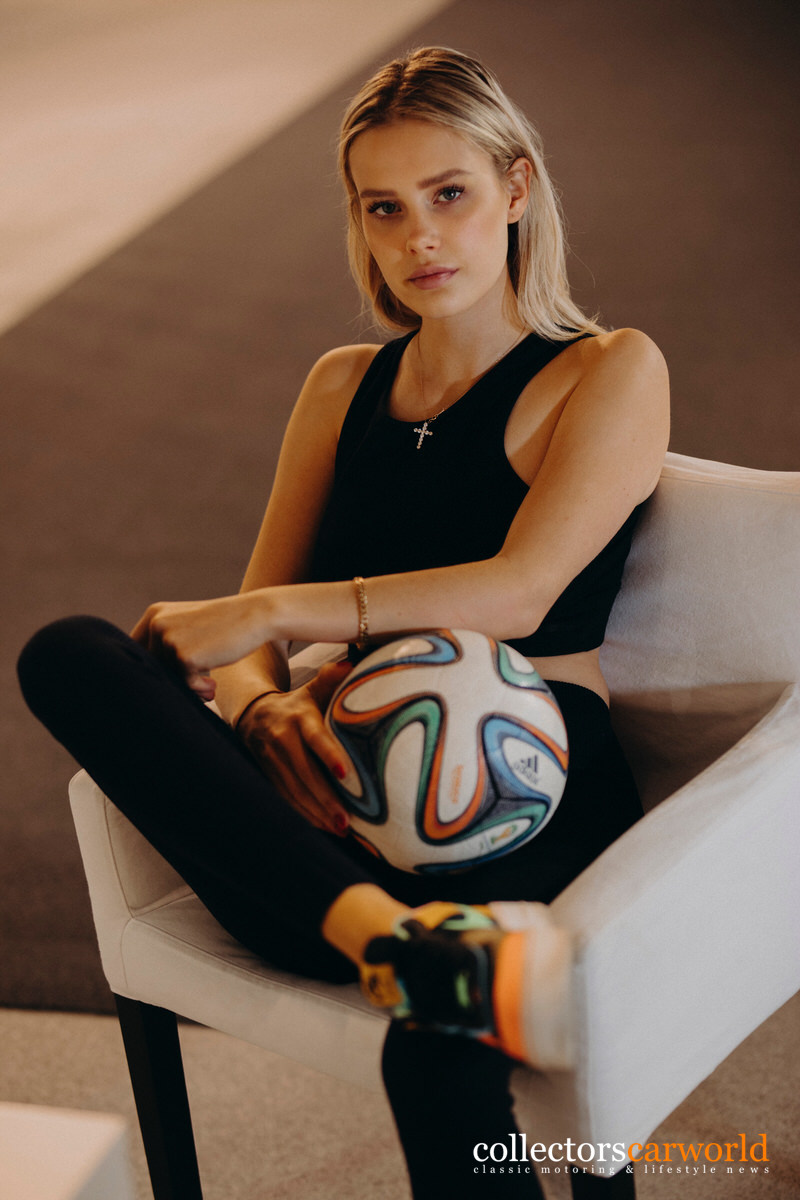 She has founded her own merchandise + marketing company "LMG" and puts all her energy into racing. That's not so easy, because you need sponsors to finance your dream. The 430-hp, 200,000-euro Porsche 718 Cayman GT4 costs money – sometimes up to 50,000 Euros after a race. Her parents support her wherever they can, although her mother is always worried when she gets into a racing car. She got the filigree tattoo of a gearstick on her right wrist after graduating from high school, when it became clear to her that all her energy should go into racing. Of course, she had to learn that racing is not without its dangers. She has dislocated her shoulder a few times and broken her ribs a few times. But she loves the adrenaline kick more than anything else.
Soon Laura-Marie Geissler will not only be racing across the ground, but also through the air. She is currently in the process of becoming Germany's youngest helicopter pilot. She still needs 30 flying hours to get her licence. She just likes to push herself to the limit. She doesn't want to go into Formula 1, but she wants to achieve something in GT racing and set a good example for women that you can achieve anything. And she is also passionate about classic racing, as some of the pictures prove.
All the best, Laura!