When Ferruccio Lamborghini founded his automobile company in 1963, there was no question that Ferrari was the standard bearer he hoped to surpass. And much like Ford vs. Chevy in the U.S., when one Italian carmaker made a move, the other generally countered.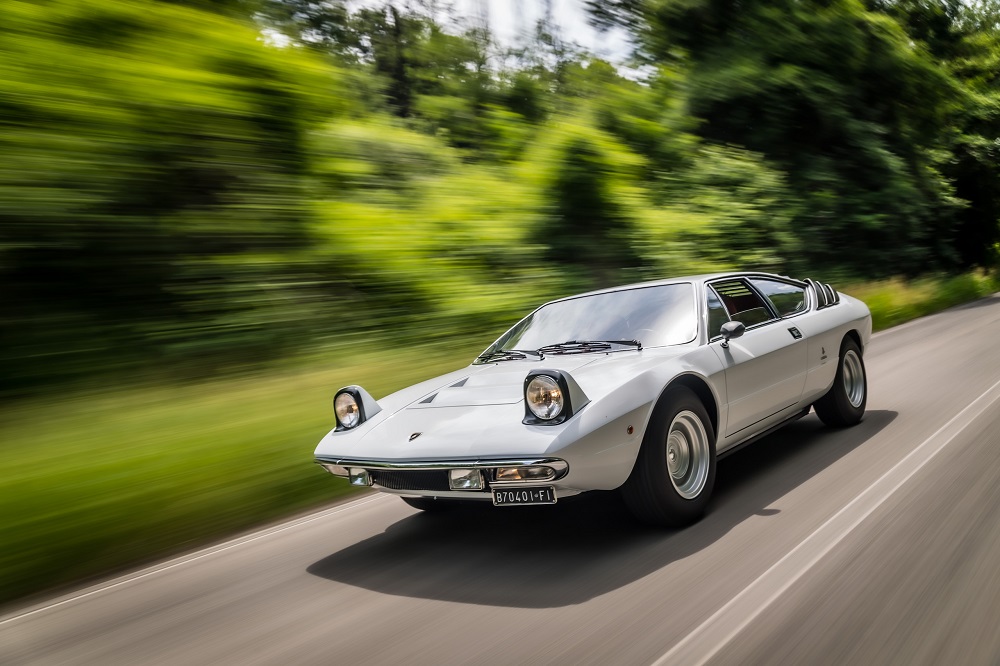 So it was with the Lamborghini Urraco, which was introduced in October 1970 as Lambo's answer to the Ferrari Dino (and the Maserati Merak). The Urraco—pronounced "oo-RAH-koh"—was the shape of the future, but it was also soon overshadowed by its iconic Countach sibling.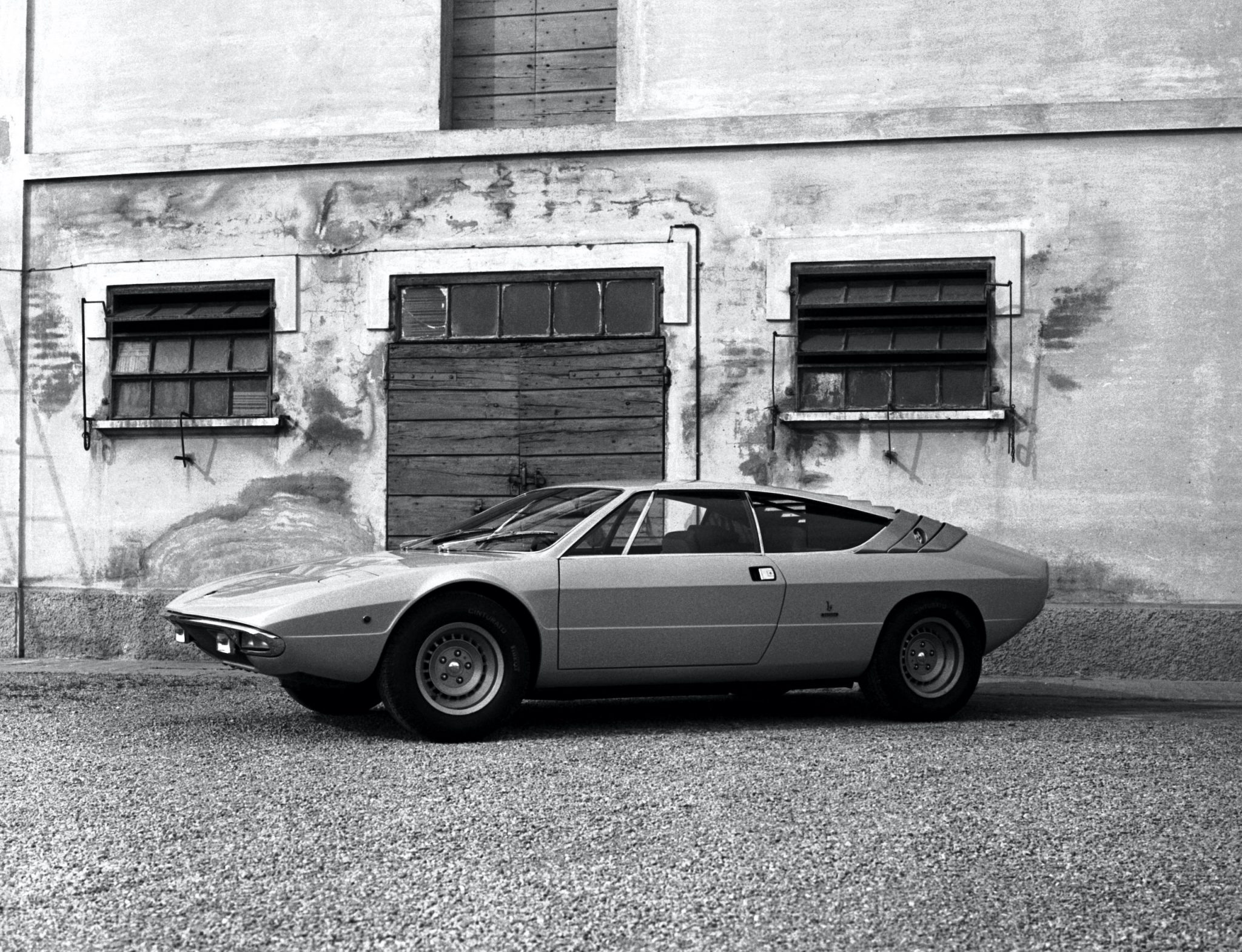 The world got its first look at the 14-foot-long Urraco, or "little bull," when the 2+2 was unveiled at the 1970 Turin Motor Show. Introduced as P250 Urraco, it was propelled by Paolo Stanzani's 220-horsepower 2.5-liter V-8 that was positioned just ahead of the rear wheels—the "P" stood for the posteriore position of the engine, the 250 for the engine capacity. The Urraco's engine featured innovative "Heron chamber" headers that made it possible to use a higher compression ratio without increasing cost. Another novelty for Lamborghini was the use of four Weber double-body 40 IDF1 type carburetors. The car, utilizing a five-speed manual transaxle that drove the rear wheels, claimed a 0–60 time of 6.9 seconds and a top speed of 150 mph.
With a design penned by Bertone's Marcello Gandini, the Urraco had a sheet-steel unibody chassis with front suspension components bolted directly to the structure. The rear suspension and engine/transmission were mounted to a subframe that bolted directly to the chassis from underneath, making for easier access.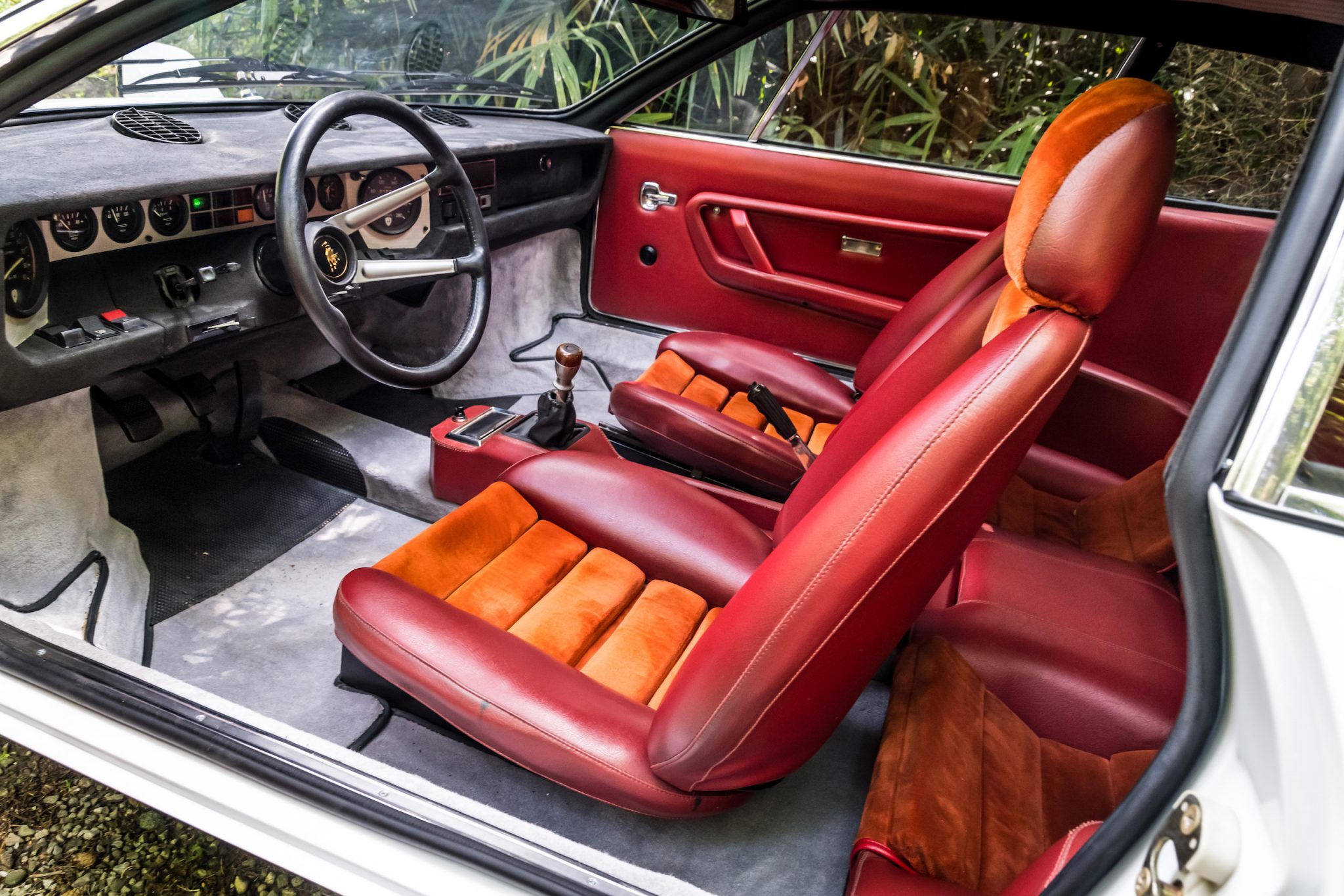 The car's instrument panel was also innovative in that the speedometer and tachometer were located on either side of the dished steering wheel so they could be seen more clearly.
Carrying an MSRP of $22,200 in 1972—that's more than $138,000 today—the Urraco was Lamborghini's attempt to create a more accessible supercar, relatively speaking, of course. From 1972–79, it was offered with three engine options. The P250, was the original. In 1974, a smaller 182-hp, 2.0-liter version (P200) and a larger 265-hp, 3.0-liter mill (P300) were added to the mix. The P200 offered 130 lb-ft of torque, a 0-60 time of 7.2 seconds, and a top speed of 134 mph; the P300 provided 202 lb-ft of torque, accelerated from 0-60 in 5.6 seconds, and topped out at about 162 mph. (When fitted for import to the U.S., however, the power of the 3.0-liter engine was drastically reduced and generally produced only about 180 hp.)
Although the Urraco was considered innovative, it couldn't match the "gotta have it" lust of the Countach. According to Lamborghini, only 776 were produced: 520 P250s, 66 P200s, and 190 P300s. Regardless of being overshadowed, the "little bull" left a big impression.
---
Report by hagerty.com
---