One of the finest Lagondas is for sale: A beautiful Lagonda M 45 Park Ward Drophead Coupé. Eligible for the Mille Miglia and other major events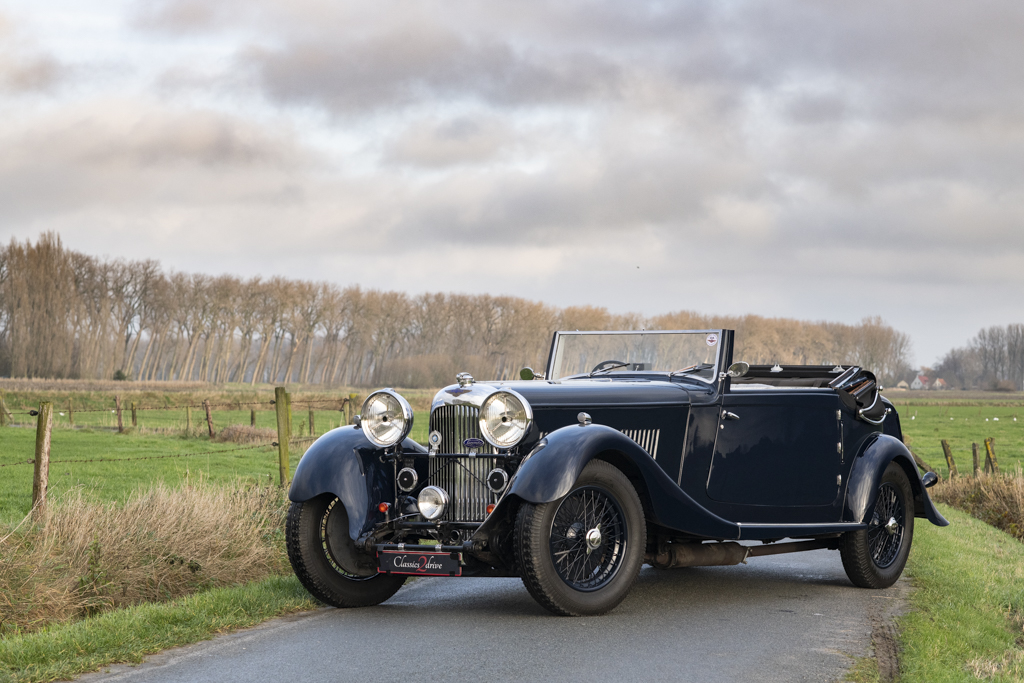 This is a really "piece unique" as this vehicle is the only convertible built by Park Ward on a Lagonda M 45 chassis. The car was ordered in 1933 by the Gaffik company in Wilkinson/London and the chassis was delivered to Park Ward and there built to its DHC version. First registration was 13th of April 1934 with English registration: AYR 360
In 1958 the car was sold to the United States where it stayed for a very long time. In the 90's this beautiful Lagonda was exhibited in a museum in Deventer, Netherlands when it was sold in 1997 to a gentleman in the UK who restored the car thoroughly and very professional by exclusively using the original parts.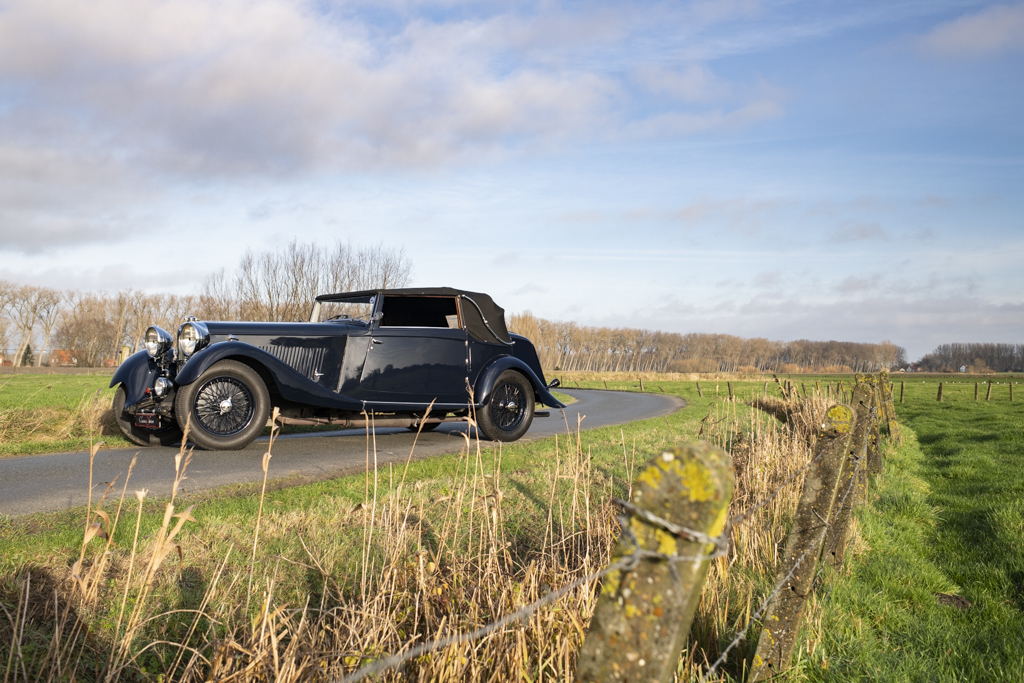 This striking Lagonda is now owned by its current German owner who bought the car in 2008. The car is registered in Germany since 2008 and has been maintained to highest standards.
Current owner spared no costs and efforts on this magnificent car and invested almost € 110.000,-. Invoices about works that have been carried out are all present and been executed by pre-war car garage specialists. Perfectly maintained and serviced throughout!

www.classics2drive.com
8000 Bruges, Belgium
+32 (0) 485 442 410 Sandra Hermsen Kowalski
info@classics2drive.com
The car runs wonderful and is so much joy to drive. Really for pre-war lovers and enthusiast! Engine is strong and very smooth. The body is in excellent condition and the paint is superb. The trim has clearly been used but looks all the better for it. This is a very fine example of one of Lagonda's great motor cars​. A real eye-catcher, surely in its superb and outstanding blue exterior color! Further details and information about this amazing pre-war car certainly on request!
Report by classics2drive.com
---