La Loica Matanza By Croxatto & Opazo Architects is a project, which is located on a steep hill that adjoins the sea, through wooden pillars generating a main platform on which two spatially linked interior levels appear, similar to a loft.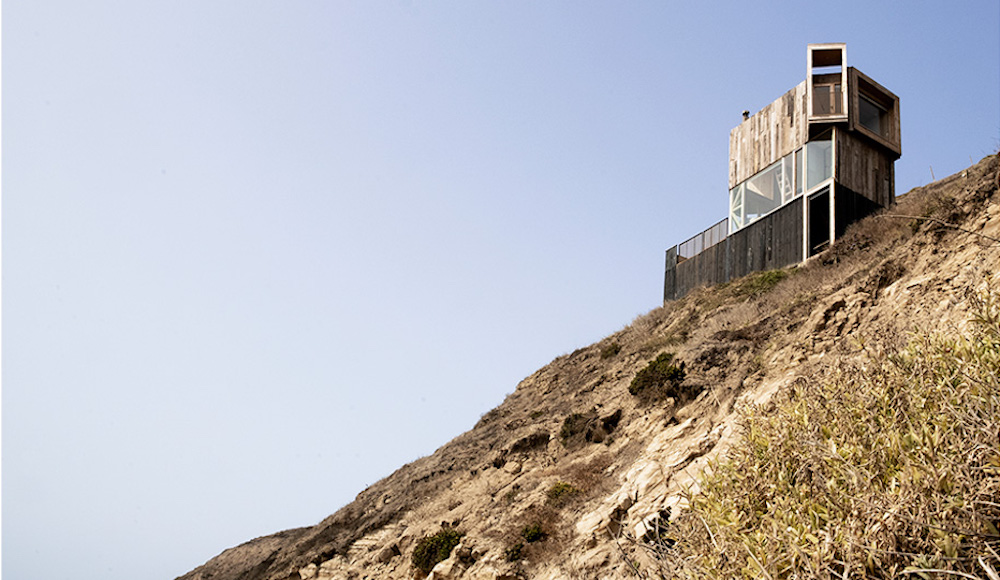 La Loica Matanza
The living room, dining room, kitchen and bathroom are on the lower level and the master bedroom on the second level. These spaces are joined by an open, wooden, boat-like staircase.
In the living room, dining room and kitchen, a large window was located that opens towards the horizon, giving a feeling of dominance and positioning, over the sea. In the bedroom, views were sought directed, on the one hand, towards the great hill that is to the south and towards the north, towards the great rock or Lobera.
The access door to the cabin opens wide, allowing to completely unite the interior program with the exterior terrace. The terrace is strategically located to the north, making the two-level construction work as protection and shelter against the wind.
The entire outer shell of the volume is clad in recycled sleepers, this material responds to the need for an element that can resist marine corrosion in the long term, providing a rustic image that blends with the landscape.
click here for further information
more information: croxattoyopazo.cl
---