Nine hundred horses and a whopping 1,250 newton metres of torque. They are figures that bend the world of physics. However, for Brabus, they are a reality. A reality called the new Brabus Rocket 900. A 900hp four-door super-saloon that will launch itself from 0 to 100km/h in only 2.8 seconds. Brabus' chief engineer Jörn Gander tells us more about this spectacular machine and Motul's involvement in the engine development.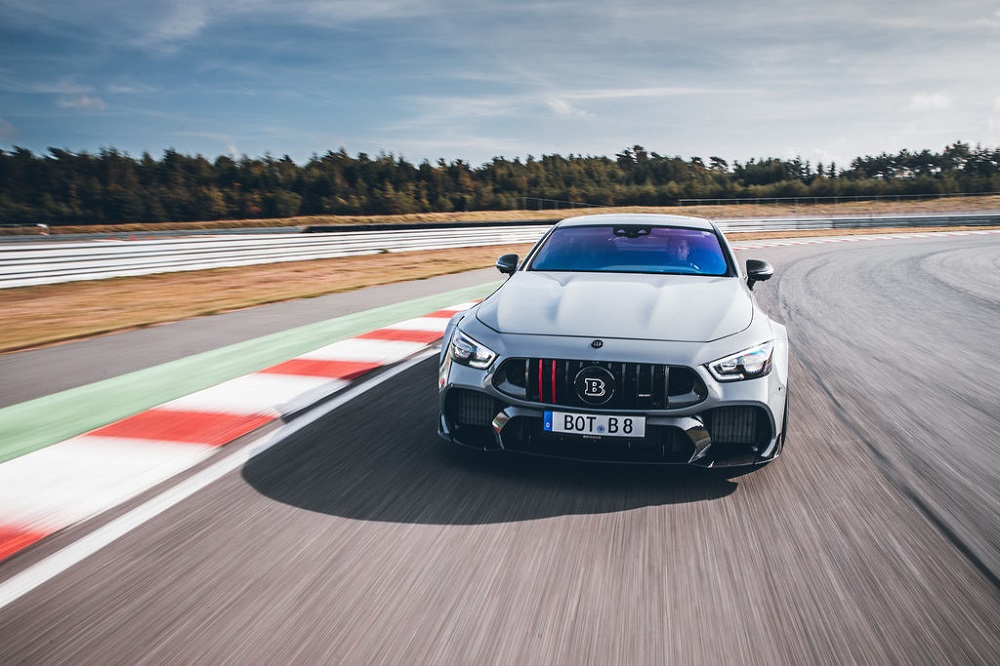 JÖRN, WHAT WAS THE CONCEPT BEHIND THIS NEW ROCKET 900? THE NAME "ROCKET" IS A TRUE STAPLE IN THE BRABUS LINE-UP AND HERITAGE.
We started thinking about a new Rocket in early 2019. It's been a while since we had launched the first Rocket and we felt it was time for a successor. The original Rocket was based on the Mercedes CLS, a four-dour coupe. The new AMG GT63S four-door proved to be an ideal basis for a new Rocket as it followed the same concept, so we started studying new options with this car. The previous Rocket involved a complicated V12 conversion and we had been looking to avoid that this time, and work with the original 4.0 litre twin-turbo. We had been in the process of developing a 4.5-liter update of this engine, so it looked like a possible route. The previous Rocket used a virtually unmodified CLS body while this time we felt it was a great opportunity to evolve the rocket concept to the next level from a visual standpoint. When we pitched it to management, Constantin (Buschmann, the company's CEO) stopped us and said without hesitation, "go for it"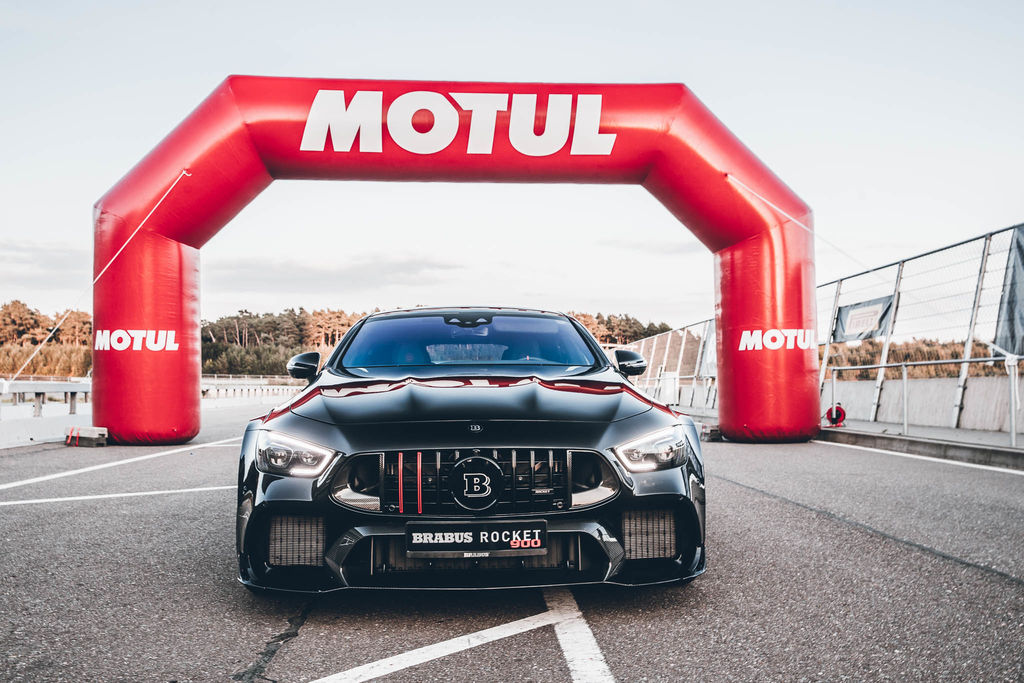 THE ENGINE IS DEFINITELY THE HEART OF THE ROCKET AND GIVES IT MOST OF ITS UNIQUE CHARACTER. MOST IMPRESSIVE IS THE FACT THAT YOU INCREASED THE DISPLACEMENT BY 0.5 LITRE. A CLASSIC INTERPRETATION OF ENGINE TUNING…
It's the Brabus way. It's something we've been doing since the very beginning. When we started looking at upgrading the engines we started with our basic approach. The 4.0 engine is truly a great base to work from. We actually have a very potent power package for this engine that we run in our 800 series engines, which is a turbo upgrade and ECU package. When we pushed this package, we could maybe increase the power even more, but we wanted more power and especially in a more reliable and manageable way, so this meant we had to push different boundaries. In this case, we looked at engine displacement, and you know as the popular saying goes "there's no replacement for displacement". So, we modified the block in our own CNC department. After this process, the engine goes to our partner Mahle Motorsport, who creates bespoke fully forged pistons for the car as well giving the engine the same cylinder coating used by Formula One cars. The change in displacement also means we'll need to modify the oil pan and design a new crankshaft and camshafts for the car. It's never just about increasing the bore and stroke, it's a much larger process.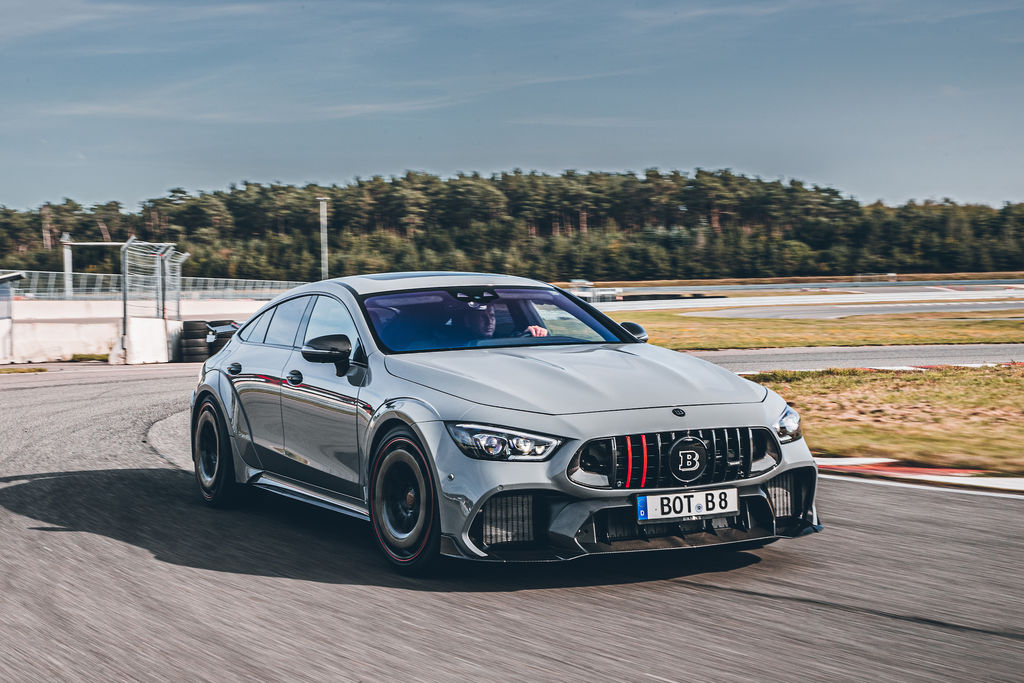 HOW DOES THE DEVELOPMENT OF A PROJECT LIKE THIS WORK?
This project is the first time we really used a lot of simulations before we actually built the car. In the past, we built an engine, tested it on the bank, modified it, and repeat this process. This was a very time-consuming process but now we've been successfully using simulations before we even put a spanner to a bolt. When the project got the green light, we first needed to acquire a GT63 four-door. The black car you see in the images is our first prototype and let's just say it hasn't always been this shiny as it sat during the photoshoot. It was truly our development car for both the engine modifications as well as the styling and suspension modifications.
WHEN YOU'RE PUSHING THE ENGINE, HOW IMPORTANT IS MOTUL'S LUBRICANTS?
It literally makes all the difference. We've got a very strong collaboration with Motul and the technical staff of Motul Germany, and they advise us on different products for all applications. The truth is that the change in lubricant or viscosity has a major impact. It can mean 3-4 horsepower more to even a few kilometres more on a high-speed run. One of the latest improvements we applied using a specific Motul product was to our XLP800 adventure. This car uses portal axles because it's lifted. The cogs inside the axles are straight cut and they make a certain noise, a noise you often hear in racecars, but we prefer not to have it for the XLP. One of the technical experts at Motul advised us a specific gear to use in this axle and just because of this, the noise was gone…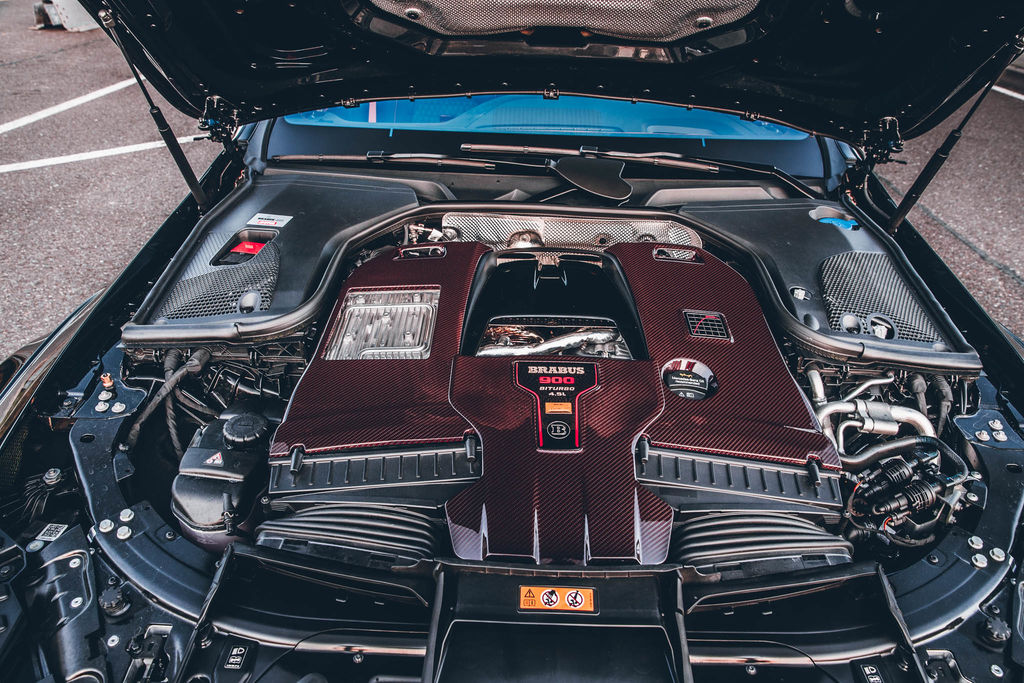 NOW YOU HAVE SURPASSED THE 900HP MARK WITH THIS ENGINE AND THE GV12 THERE IS ONLY ONE QUESTION: IS BRABUS AIMING FOR THE FOUR-DIGIT MARK? IS 1,000 BHP ON THE HORIZON?
[Laughs] Did you know that our great founder, the late Bodo Buschmann, asked me this question ten years ago? It's a great challenge to have 1,000bhp, and have it comfortably and reliably, but I'm sure will get there in the not too distant future. However, it might not be with a combustion engine on its own.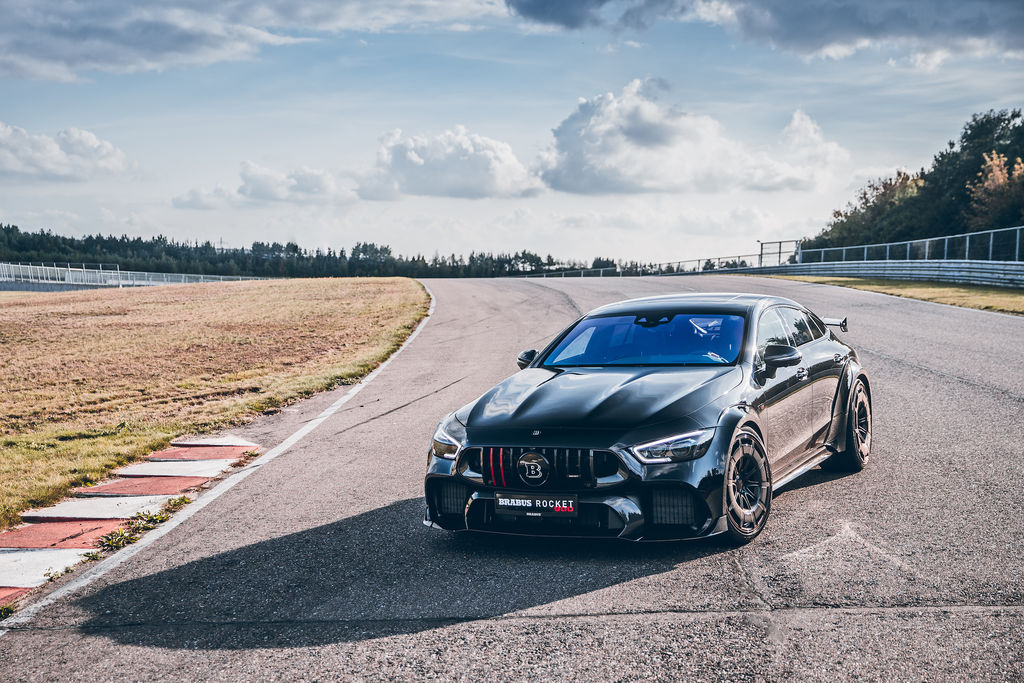 ---
Report by motul.com
---