We get in a Jaguar F-PACE SVR Alpine Rally Edition to retrace the legendary Monte. If you're in the know, you know what we mean. And that's exactly what it's all about.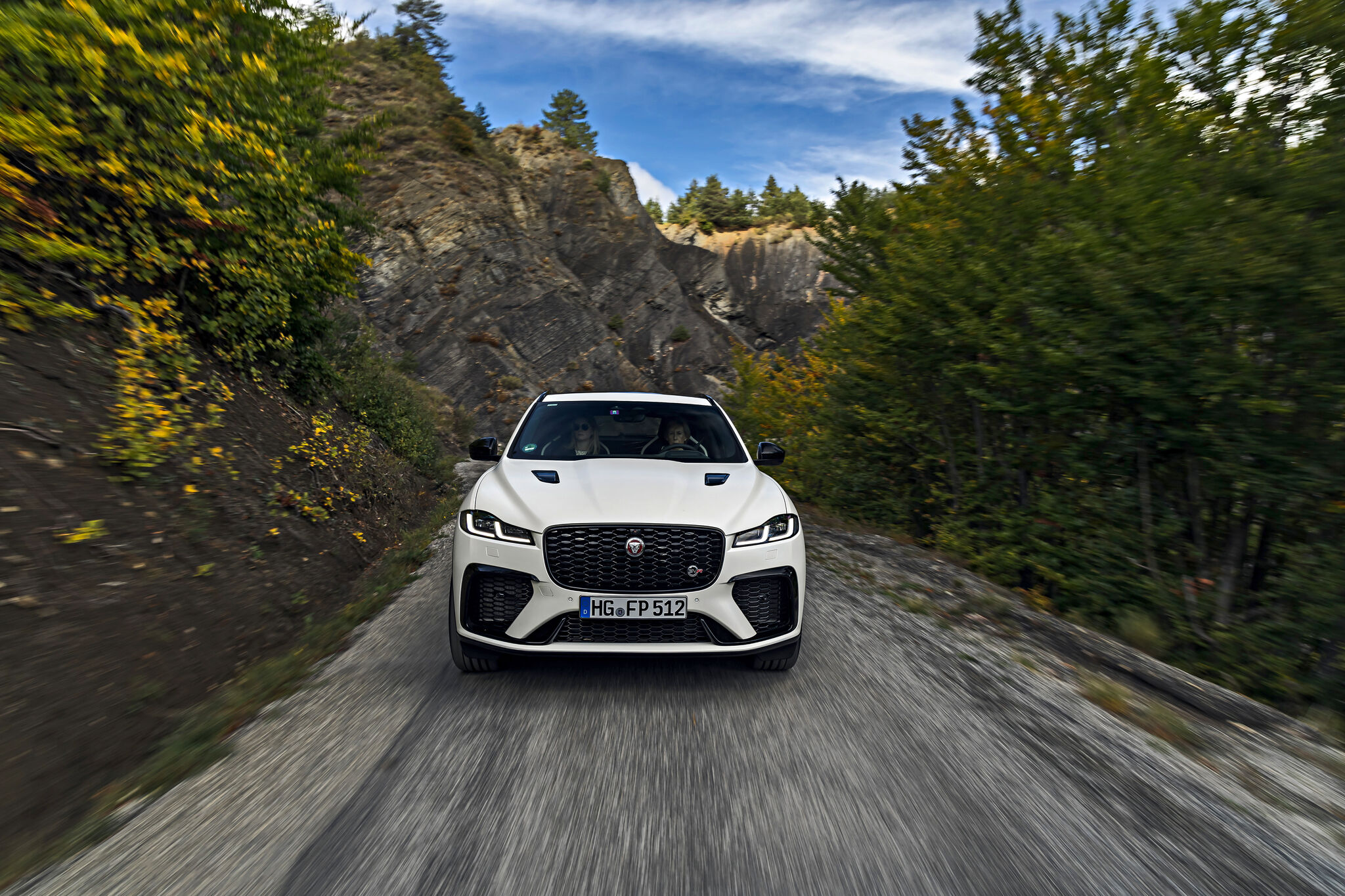 Of course, any of the typical, everyday luxury destinations of this world would have sufficed as a suitable stage on which to encounter this Jaguar SUV – with all the usual premium lifestyle-­fashion-architecture-airplane-boat associations thrown in for good measure. And in case that isn't enough, just add a kitschy sunset in post-production and presto . . . you've got an image that shoots past the essence of this vehicle as merrily as a sports car that has missed the braking point in front of a hairpin turn by two full car lengths.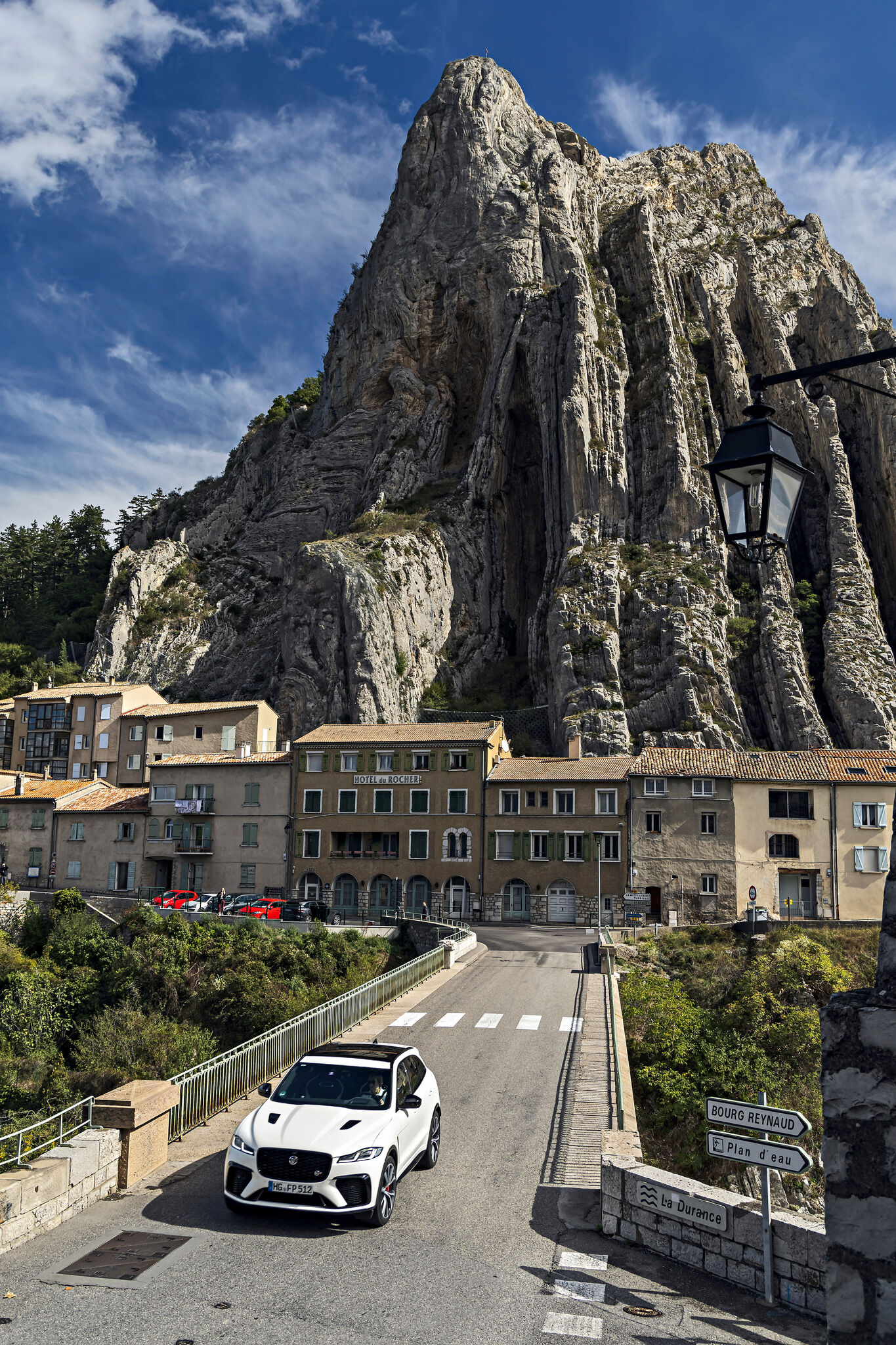 The better choice: Geneva–Nice. 800 kilometers. Dirt roads, potholes, real curves, following the same route in some sections as the legendary Monte Carlo Rally. Because: this is a Jaguar F-PACE SVR Alpine Rally Edition! With a car like this, you don't just get in, adjust the seat, steering wheel and mirrors, hook up your phone's playlist to the stereo and roll away. With a car like this, you get in and first of all ponder what it's all about.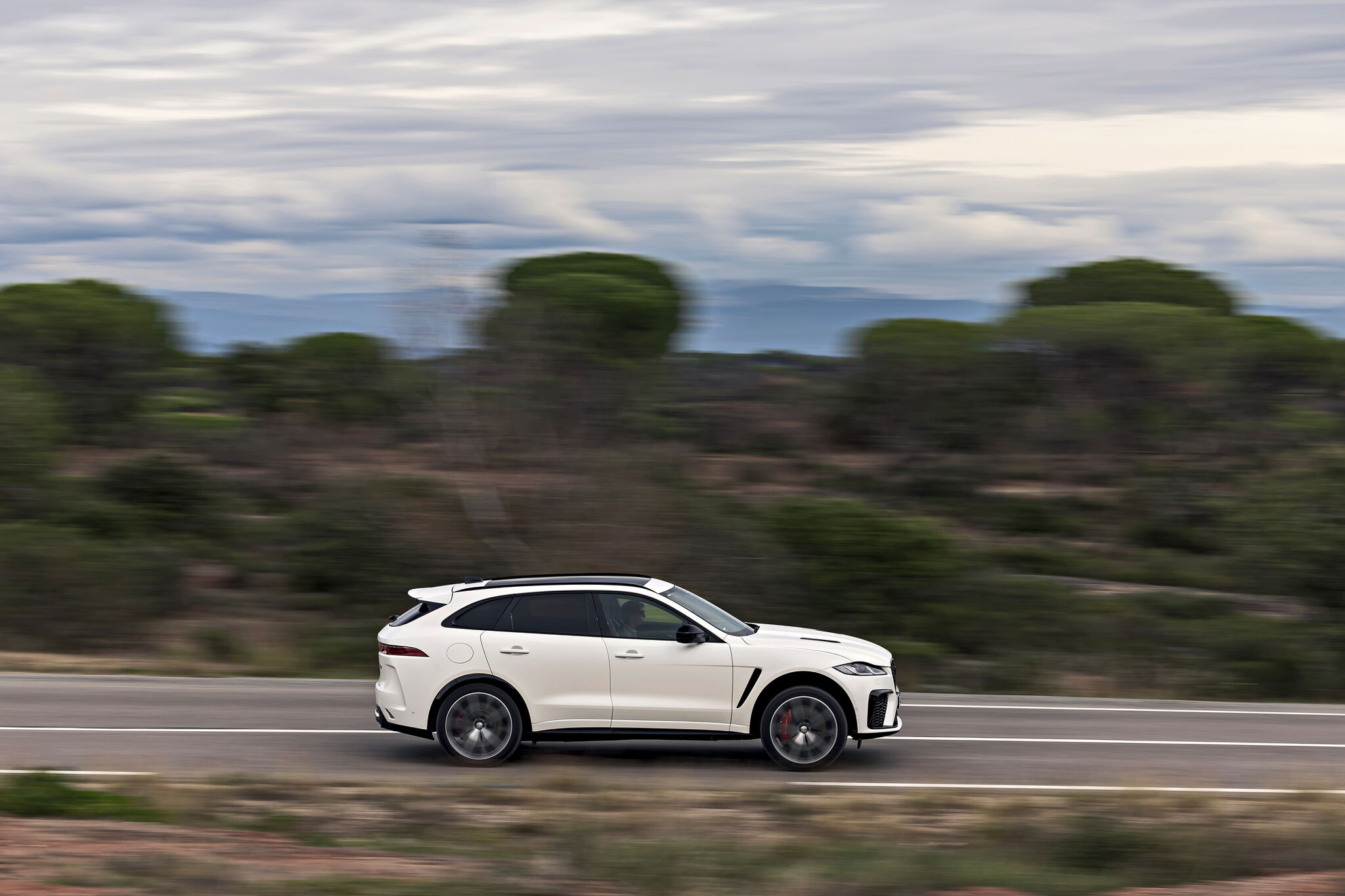 So what is it all about? It's about focus. The focus on the essentials. On the car. On us. And on this feeling of freedom. A perfect setting for a time trial. And for an excursion into our own selves. Because experience teaches us that we love luxury – for the simple reason that we can't help ourselves. Luxury does us good. Irrespective of accidental circumstances or trends. Our emotional system is evolutionarily calibrated to provide us with a more or less automatic evaluation of every situation we encounter. The main criterion: something could be of benefit for us, or it could be a disadvantage. This simple sorting into positive and negative triggers accompanying feelings of desire or aversion and so controls our actions. The positive is sought, the negative is avoided. Luxury puts the focus on us, presenting itself as an extremely positive combination of feeling good about ourselves and sending a message out to the world. Not much will change about that.
Our evolution says: class not dismissed.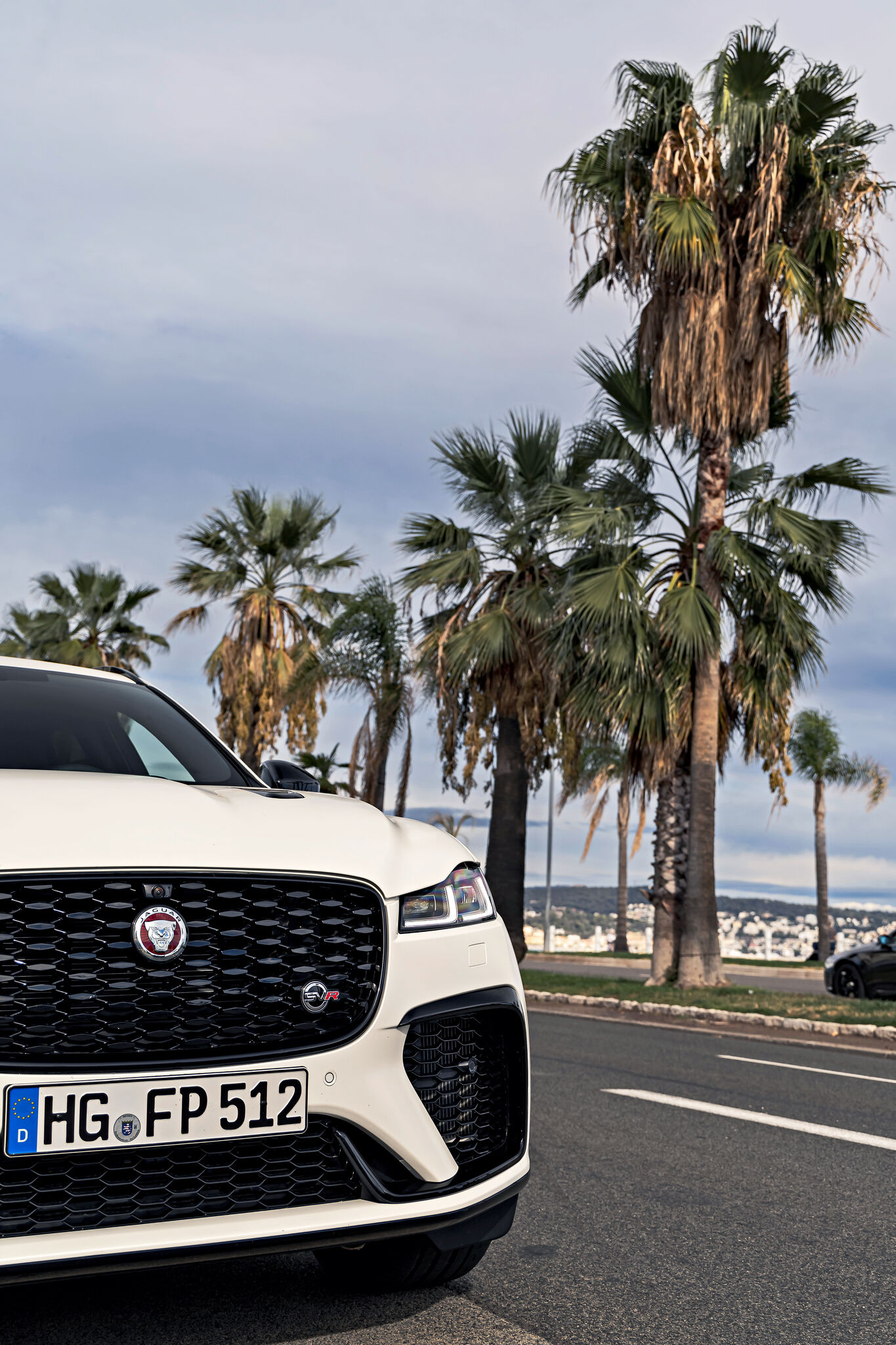 That said, we set off. Everything else will fall into place along the way. The F-PACE SVR Alpine Rally Edition cruises through the first sections of the route at low revs. It's not about making time. It's about time itself.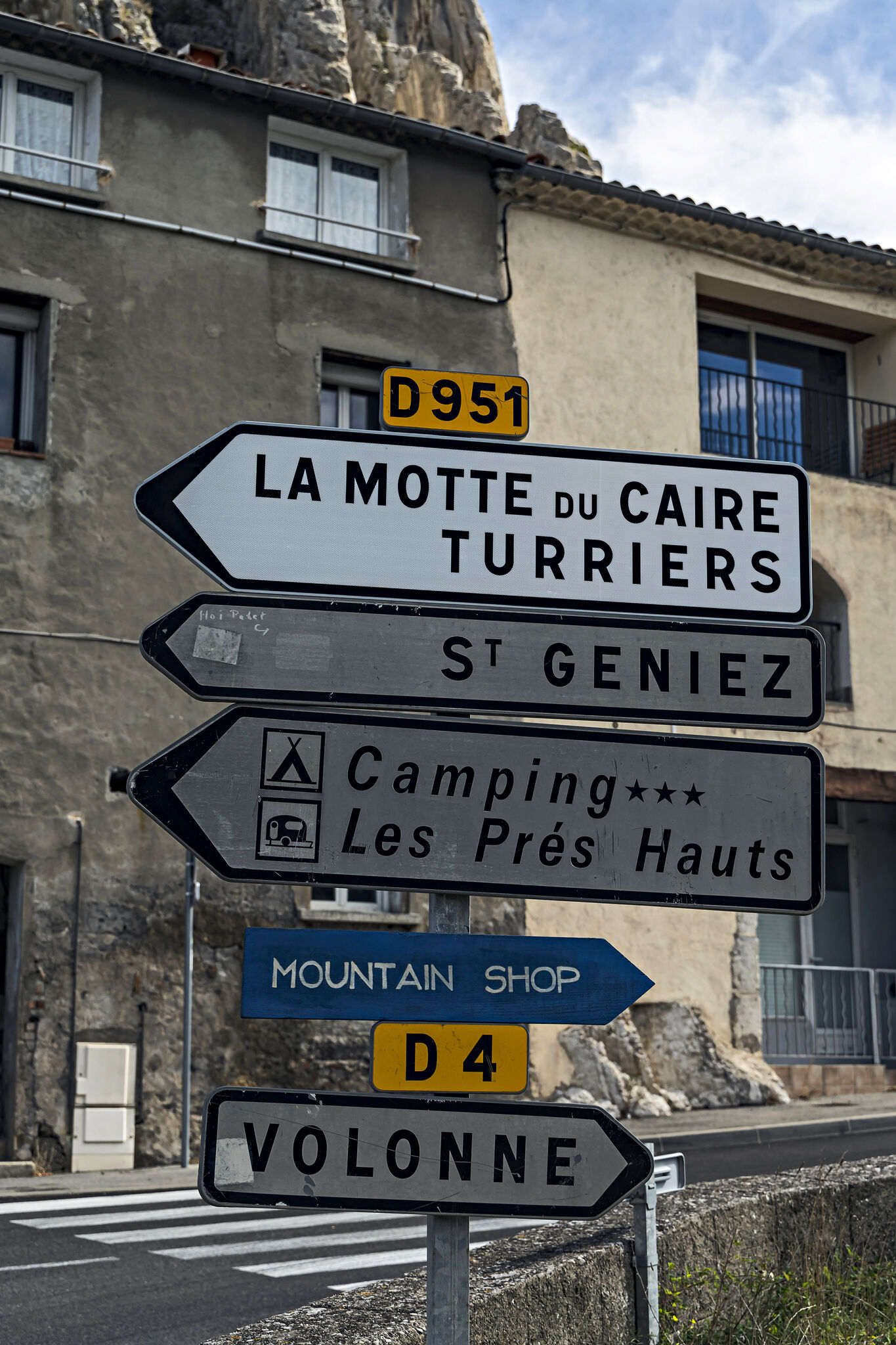 Since its establishment in 1911 by Prince Albert I, when drivers still set off from different starting points, the tour to the Côte d'Azur and Monte Carlo has been one of the most prestigious racing events in the world. The first part of our journey passes along sections of famous rally stages that were part of the Monte Carlo Rally from 1981 to 1987 and again in 1994. The Col du Granier already formed part of the rally in 1962.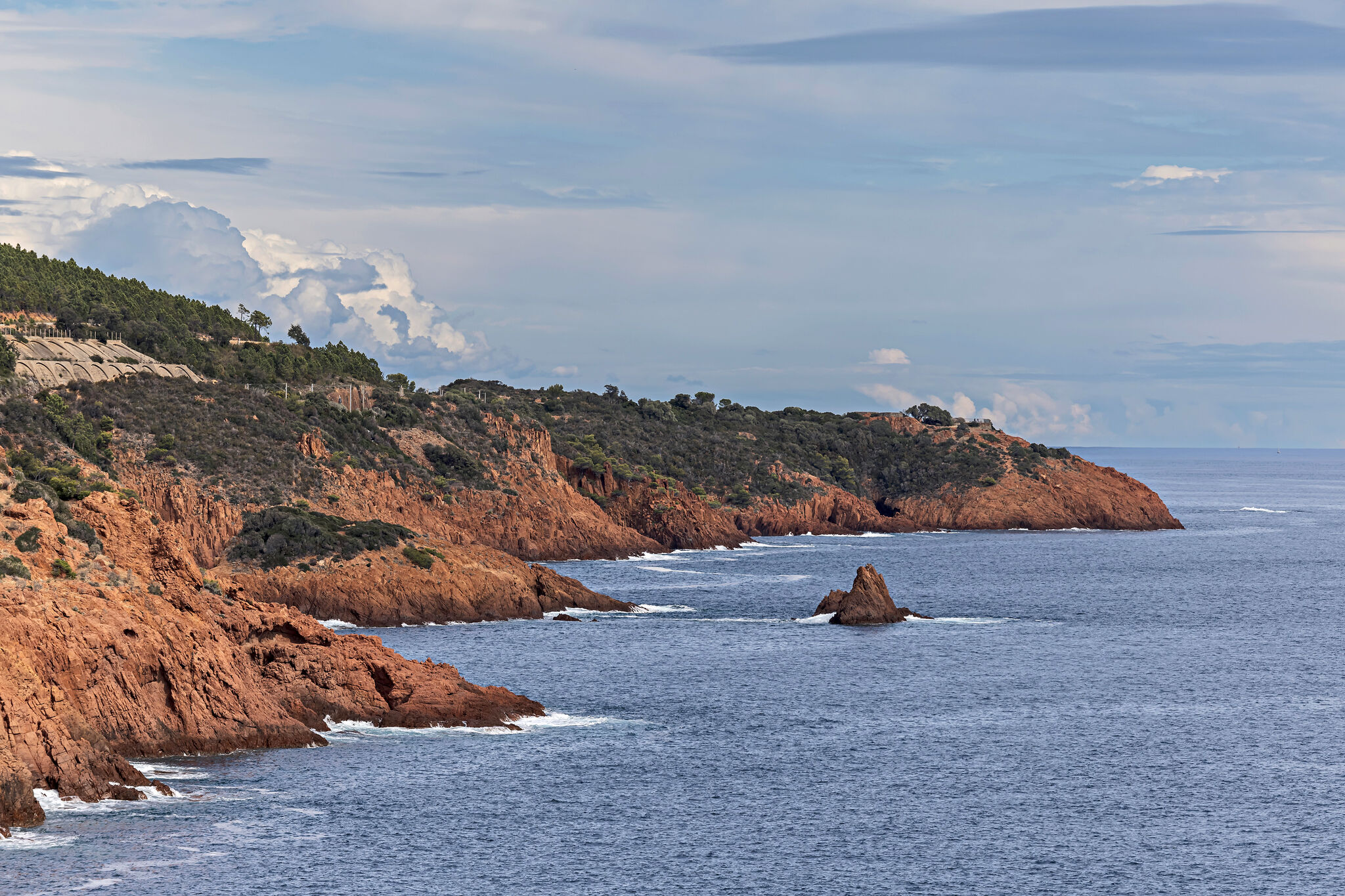 Could we manage this section with a less powerful F-PACE? Most certainly. Even a regular rental could make the trip. So what do we know about why we buy what we buy? Only rarely do we act on the basis of rational calculation. Instead, we are guided by emotions, automatisms and associations. Outside the control of "reason", this "implicit system" of the psyche – as scientists call it – determines our actions. The brain makes its decisions in secret. This becomes particularly evident when buying non-essential things. Here we make a decision because we want to send a signal. Jaguar. F-PACE. SVR. And on top of it all: Alpine Rally Edition. Feeling good about ourselves and sending a message out to the world: "I'm worth it." "I'm better." "I can afford it." This principle will remain true well into the future. Advertising for luxury products did not invent this rule. Nature is overflowing with phenomena that can only be explained as a result of competitive investment in seemingly superfluous yet actually highly effective ornaments.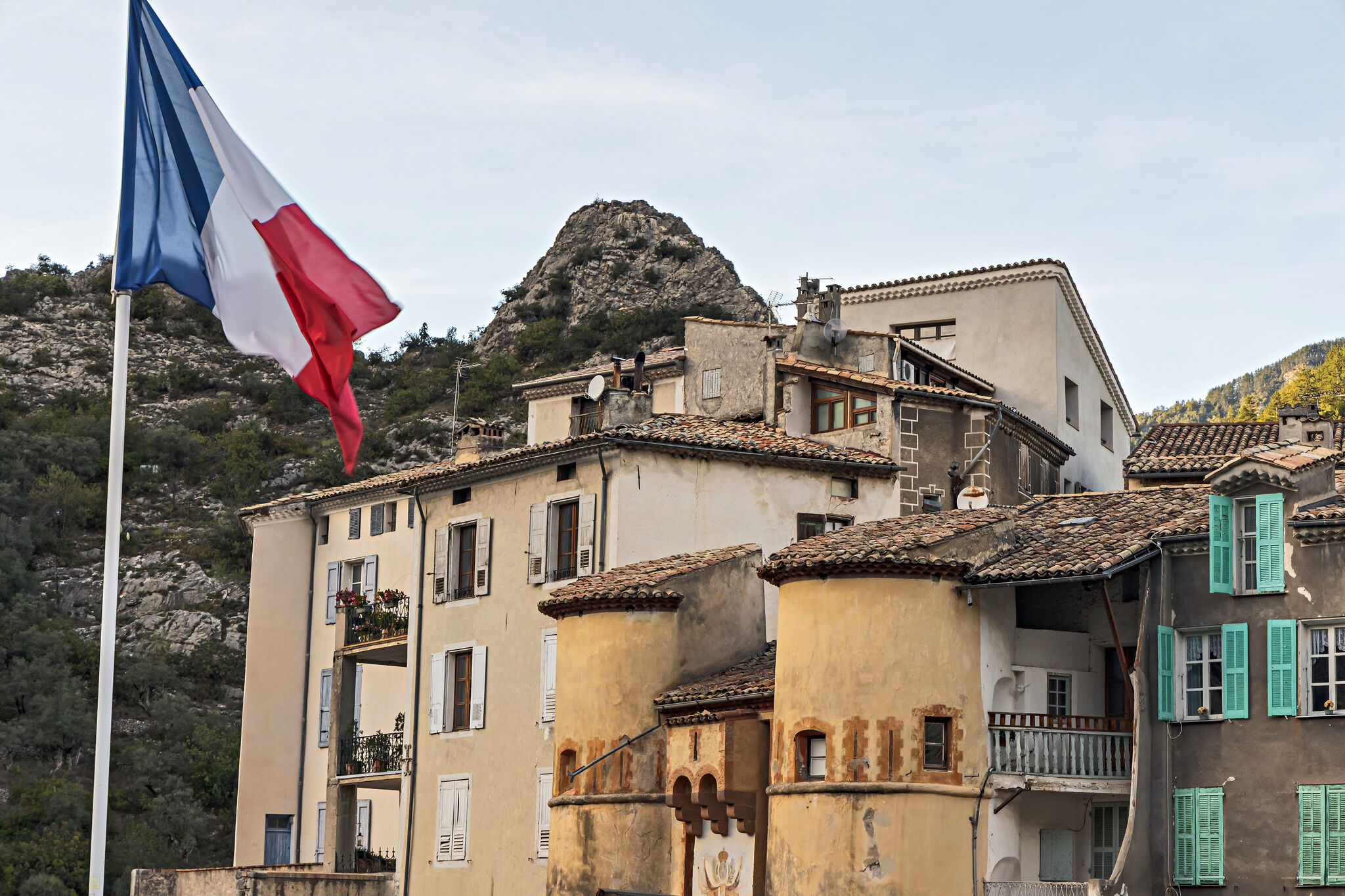 Day two takes us from Uriage to Saint-Geniez. 190 kilometers, over three hours of driving. The rally went from Furmeyer to Barcelonnette at least seventeen times, which makes this section one of the most famous ever. Driving here requires a lot of concentration. Especially if you're feeling a bit more ambitious. The ABS will likely kick in when you brake, lighting up the active traction control symbol again and again when accelerating out of the corners.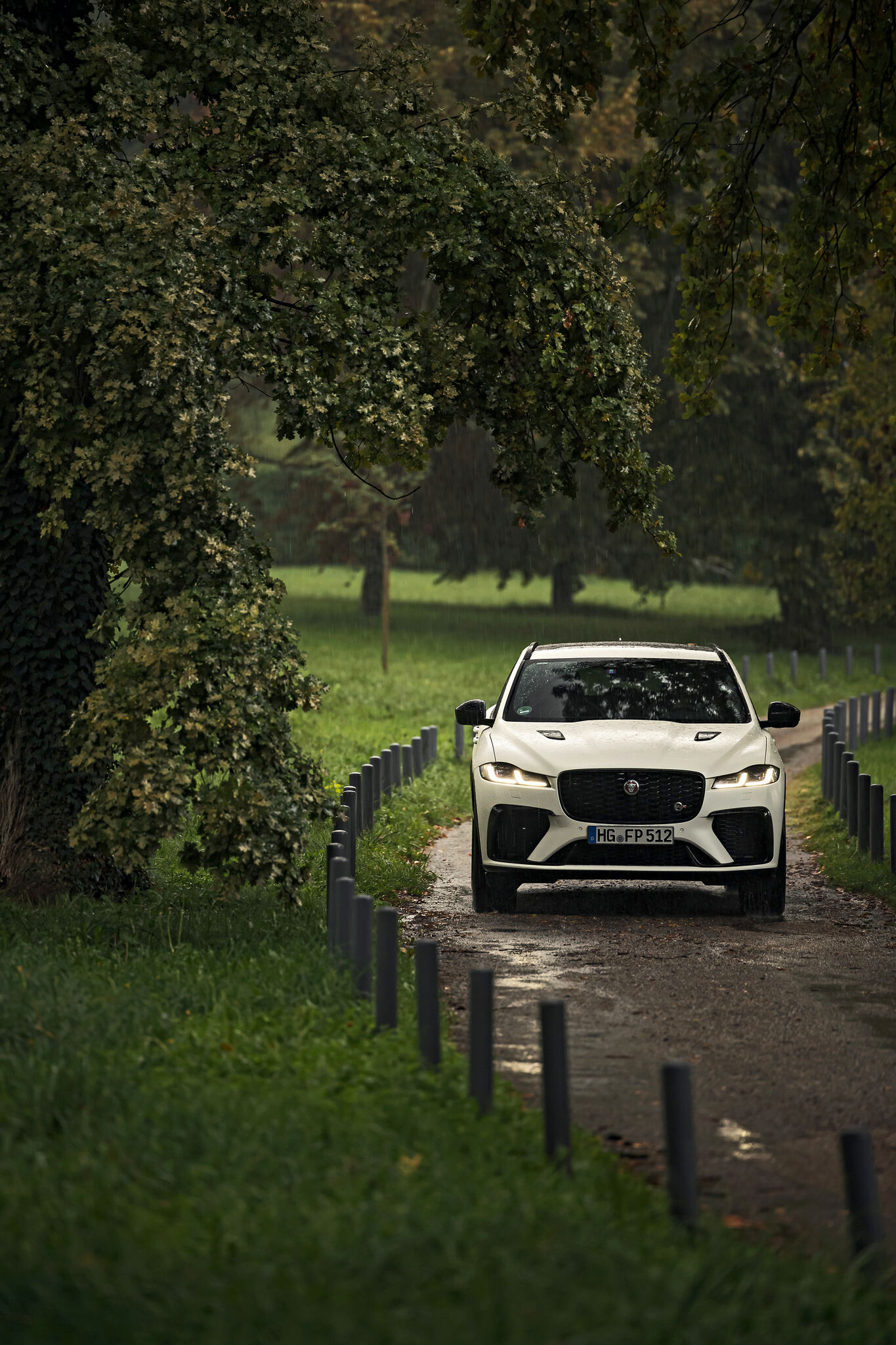 Is this work? No. "In moments of experiencing luxury," says philosopher Lambert Wiesing, "the living person feels that he or she is alive, and that a person can be reasonable only if he or she is not forced to be reasonable." As in art, the breaking of rules, the denial of conventions, is experienced positively. Wiesing calls this the "Dadaism of possession". Total road-movie feeling.  At the end of the third day, Nice beckons as the final destination. Before we get there, however, we still have to cover the 240 kilometers from Saint-Geniez to La Garde-Freinet. Another four and a half hours of driving. Discovery, speed, the development of the hero: the genre of the road movie – like the Monte Carlo Rally – turns traveling into a metaphor of the search for personal freedom and identity. "Automobility means the possibility to choose the mode of transport, the route and the timing and so implies individualism and self-determination," as the philosopher Peter ­Sloterdijk once said. There's not much we can add to that. Except perhaps: "Let's get out of here!" That seems to be a particularly frequent line in road movies – and not without reason.
With this in mind . . .
Text     John P. Doh
Photo  David Shepherd / Jaguar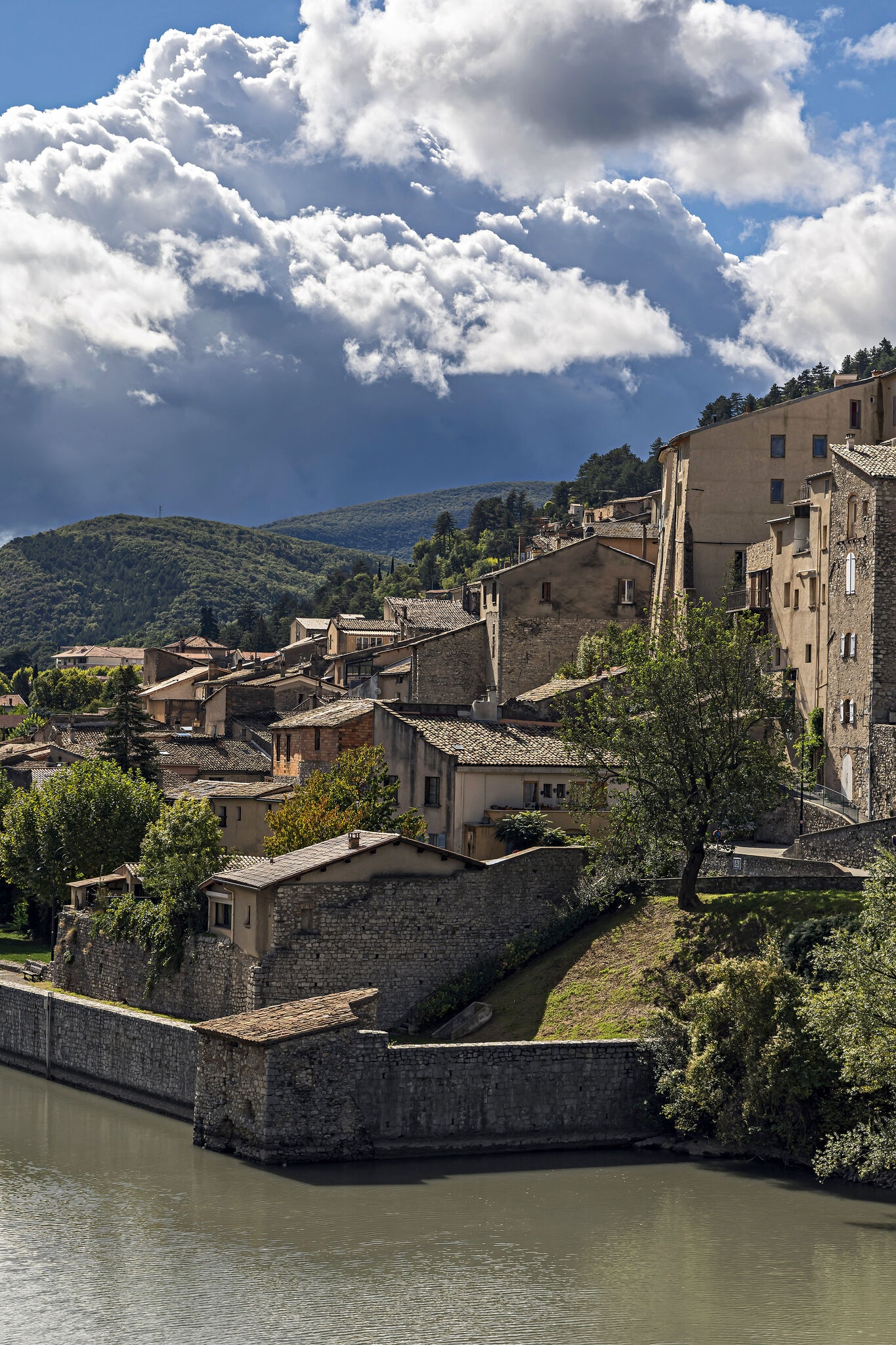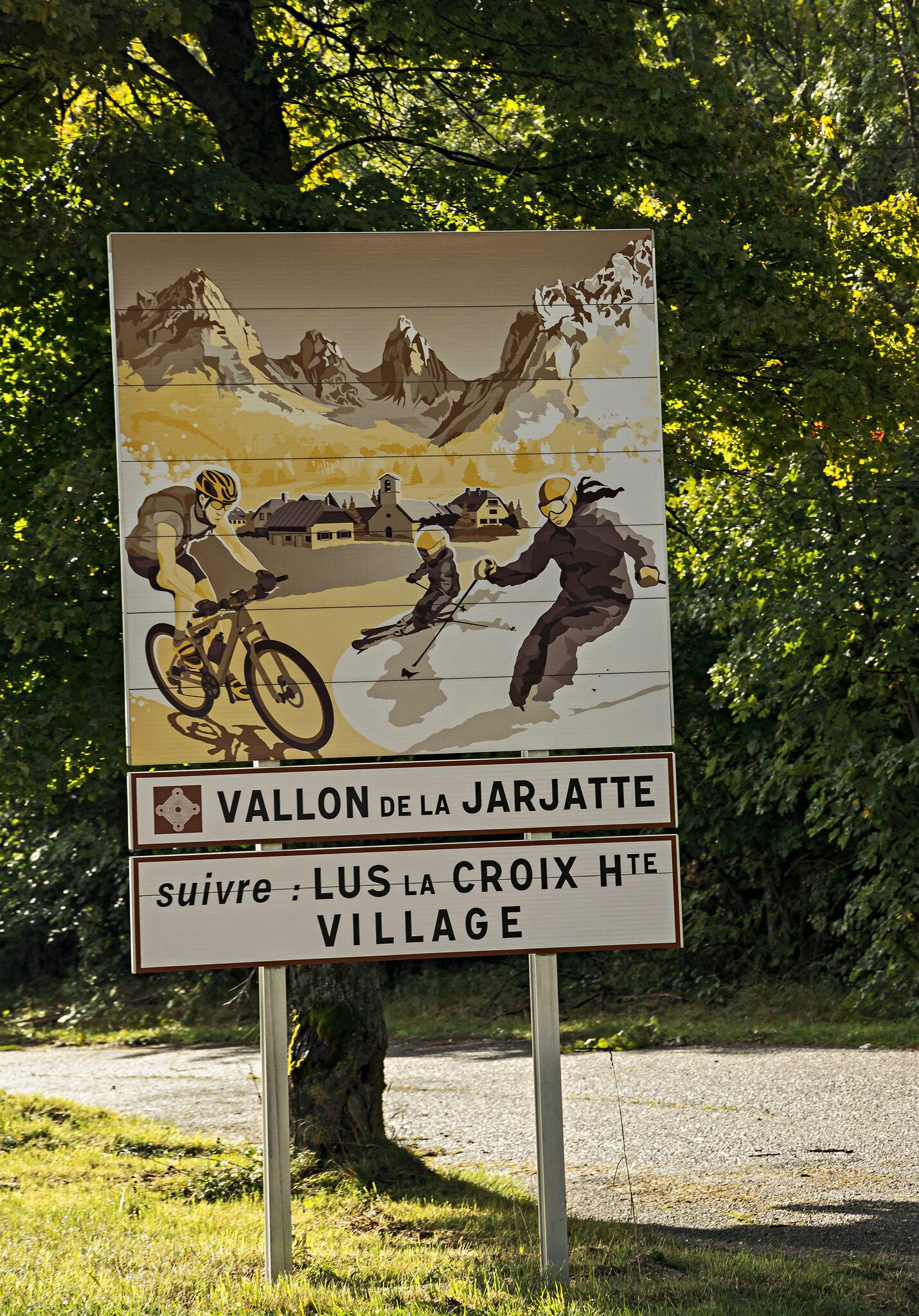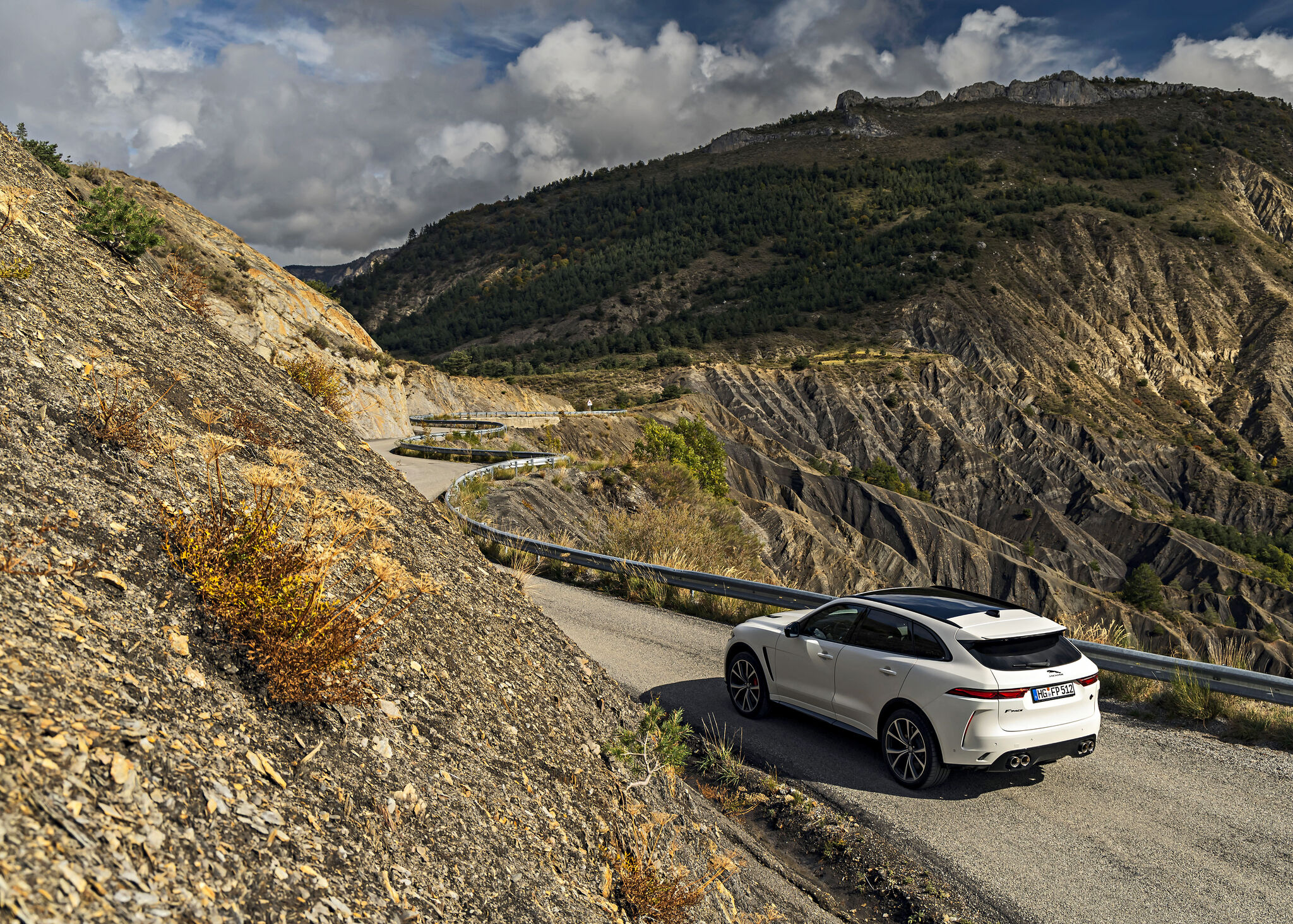 ramp #59
As a high-impact multimedia brand that takes an all-encompassing, end-to-end approach to publishing, ramp is an absolutely authentic expression of quality, integrity and excellence. Its trailblazing luxury magazines, recognized with numerous awards over the past 15 years, have been celebrated for their cool and unconventional, not to mention inspiring and pioneering style, since day one.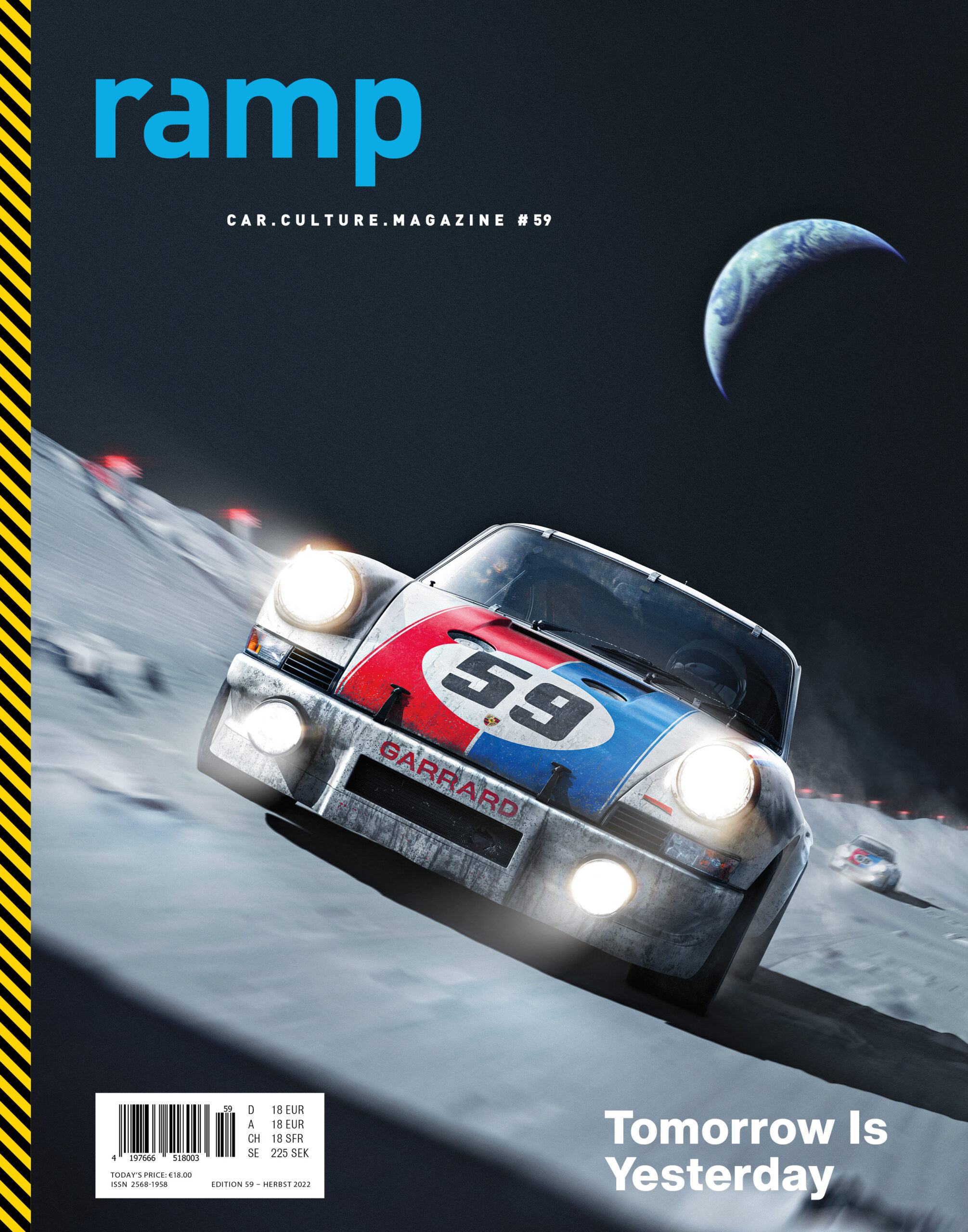 ramp, the lavish and beautifully designed coffee table magazine, celebrates the enthusiasm for cars and driving in a passionately subjective, personalized fashion.
Immediate, authentic, intense. Fresh perspectives, avant-garde imagery, with a fine feeling for nuances and the right dramaturgical mix. Always new, always stimulating. Automotive passion infused with a lust for life. The automobile in new, exciting and intense contexts, precisely tailored to the relevant target group, presented in relation to music and fashion, culture and lifestyle, design and art, science and philosophy.