THE FIRST of its KIND. The Maserati Super Sports Car that pushes the boundaries of time. Race audaciously into a brave new future.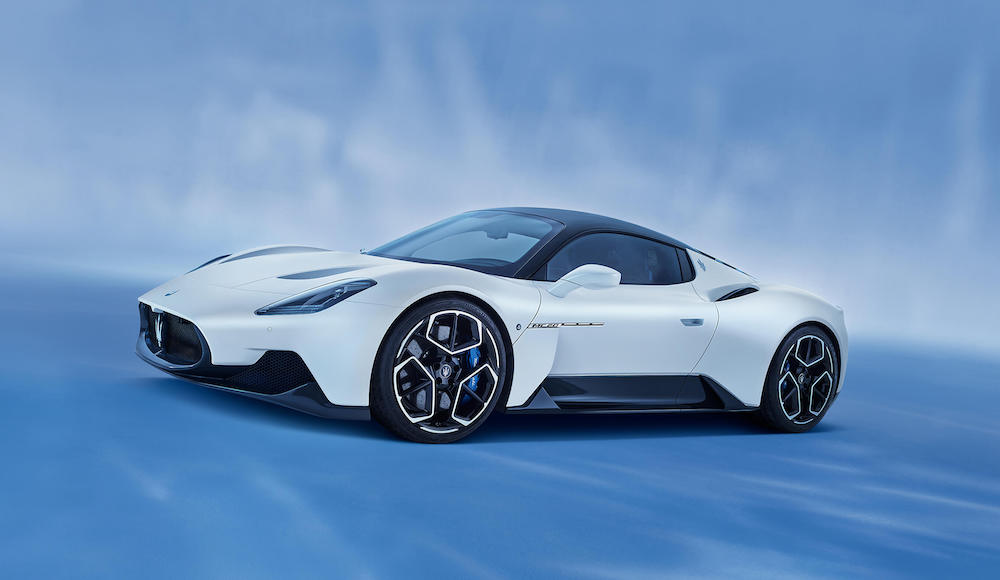 THE BEATING HEART OF the MC20
Patented technology, derived from F1 for a roaring 3.0L V6 630HP Engine.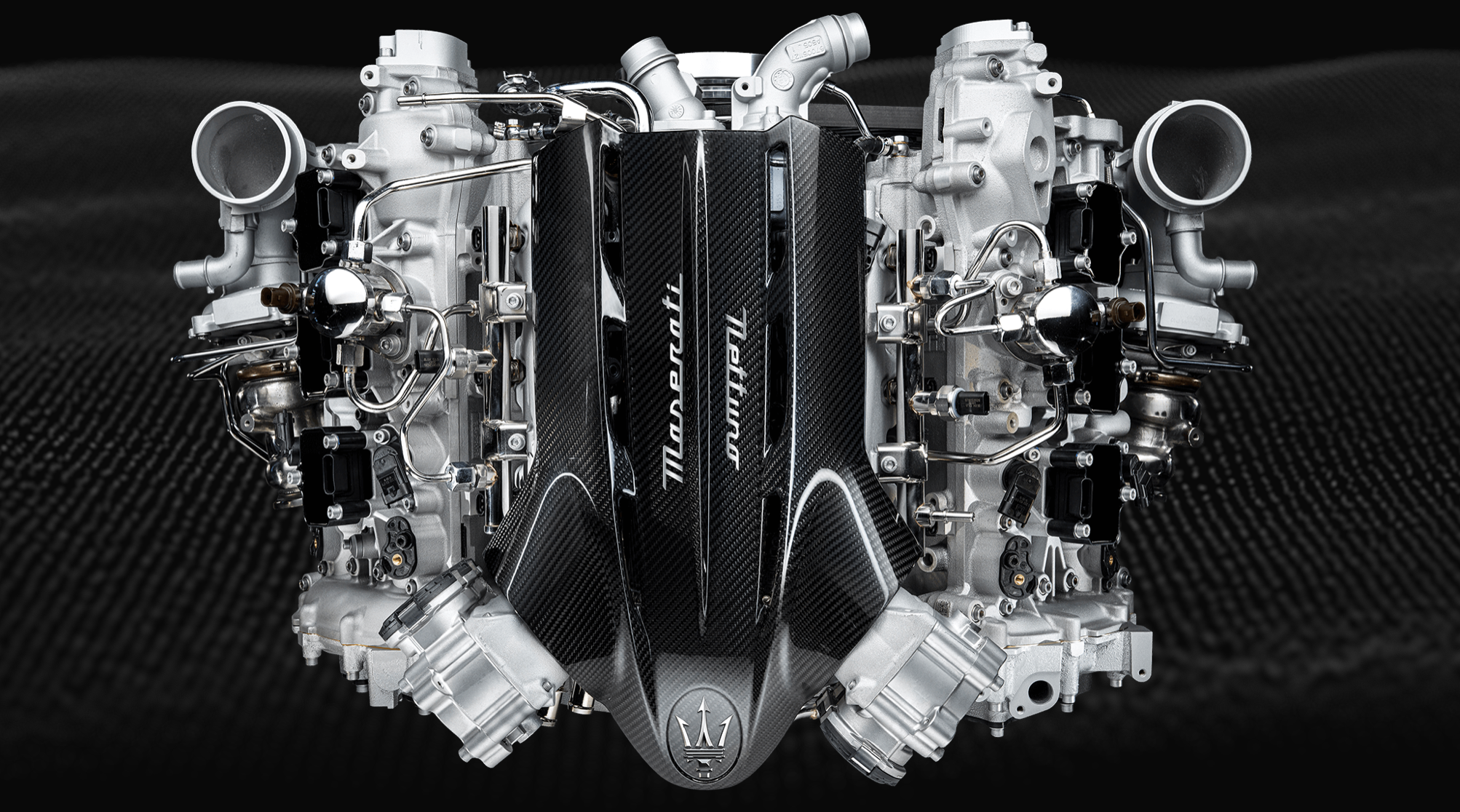 THE FIRST MASERATI WITH A CARBON FIBER MONOCOQUE
LIGHTNING-FAST Feather-LIGHT, Astonishingly lightweight for supreme performance: Mid-engined, fast forward. The light MC20 body ensures a prodigious power to weight ratio, for a jaw-dropping acceleration and top speed.
Monocoque Weight ~100 KG
Total Car Weight < 1500 KG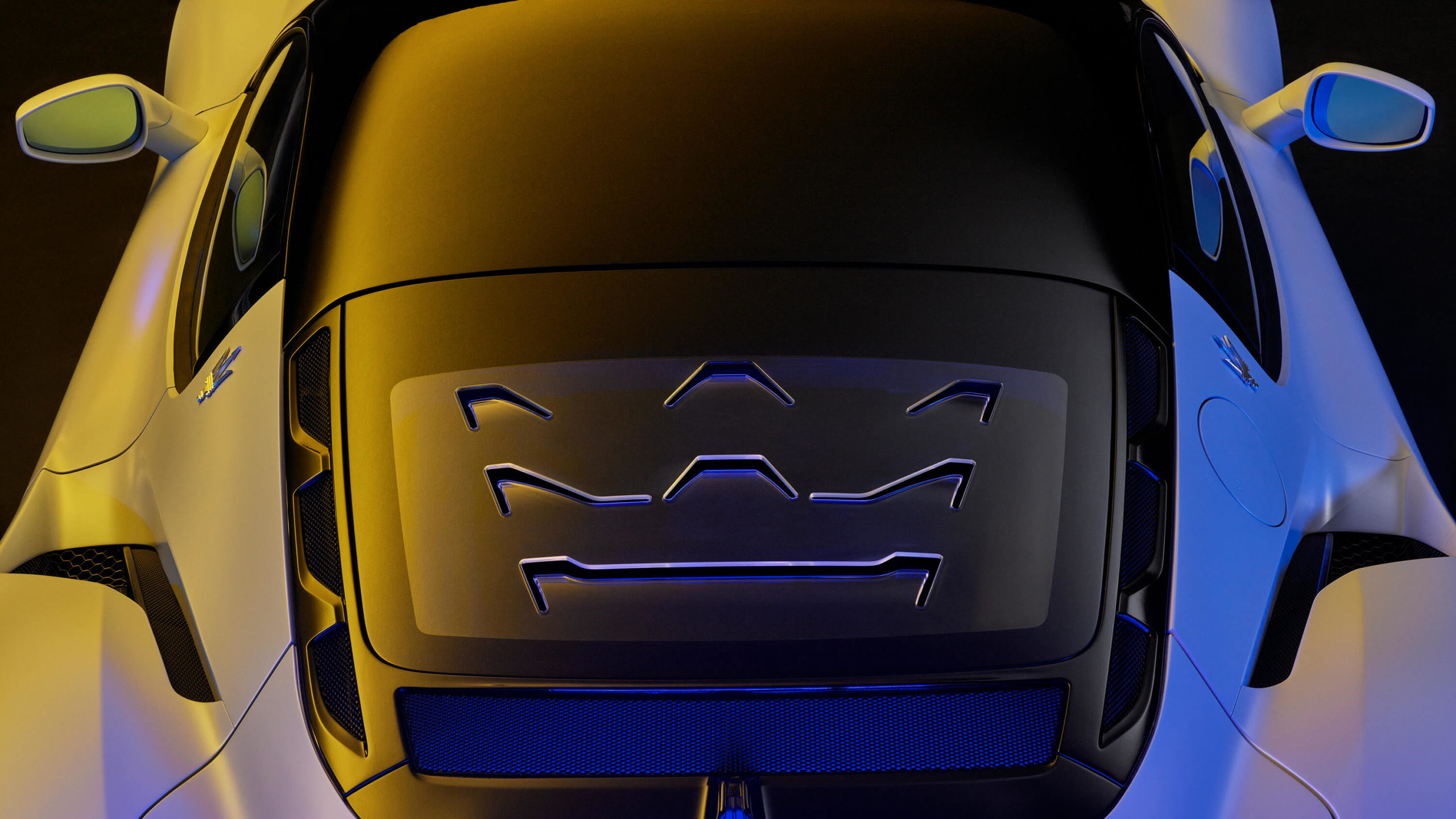 Italian motorsport engineering triumphs again. The hi-tech, ultra-light Carbon Fibre Monocoque was developed to make the MC20 stronger, faster, safer and dynamically phenomenal thanks to its high torsional and bending stiffness.
MC20 AUDACITY
HOT-BLOODED & pure-bred
Experience the MC20's exhilarating speed: 0 — 100 km/h in <2.9 sec. – Top speed: > 325 km/h
THE FIRST CAR OF ITS KIND TO BE 100% MADE IN MODENA
Engineered to PERFECTION
Every inch of the MC20 is crafted for a one-of-a-kind driving excitement.
DRIVING MODES
4 BESPOKE Driving MODES
– GT: Out on the open road, the GT driving dynamics deliver a world of benefits.
– Sport: Take it to the racing line and it'll immediately feel at home.
– Corsa: Acceleration, exhilaration, roar eruption, and that smile on your face.
– Wet: Always sunny conditions ahead.
TECHNOLOGY
Fully DIGITALISED INTERIORS
Next-gen interface TFT — cluster 10.2″ R1 10.25″ connected infotainment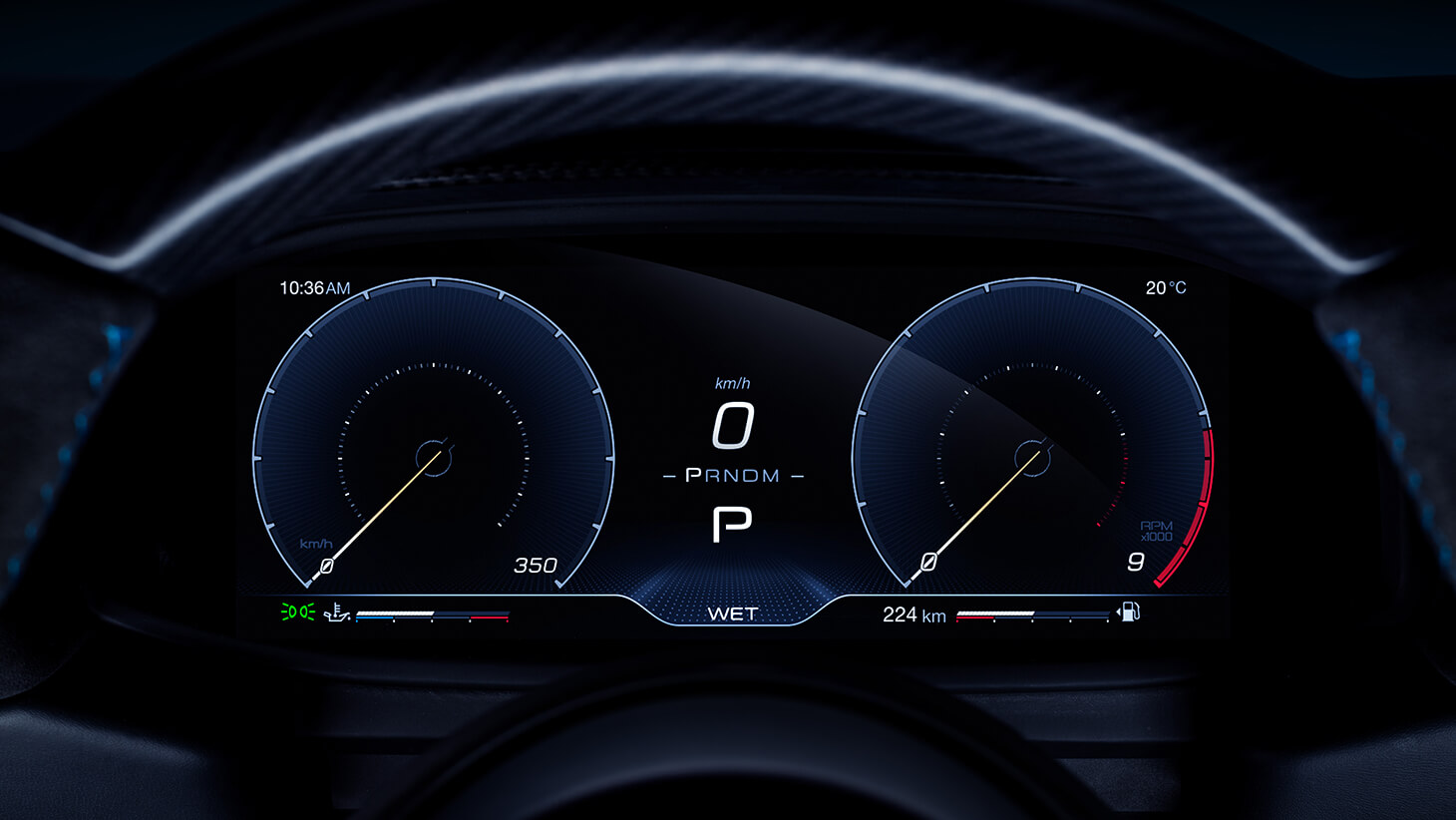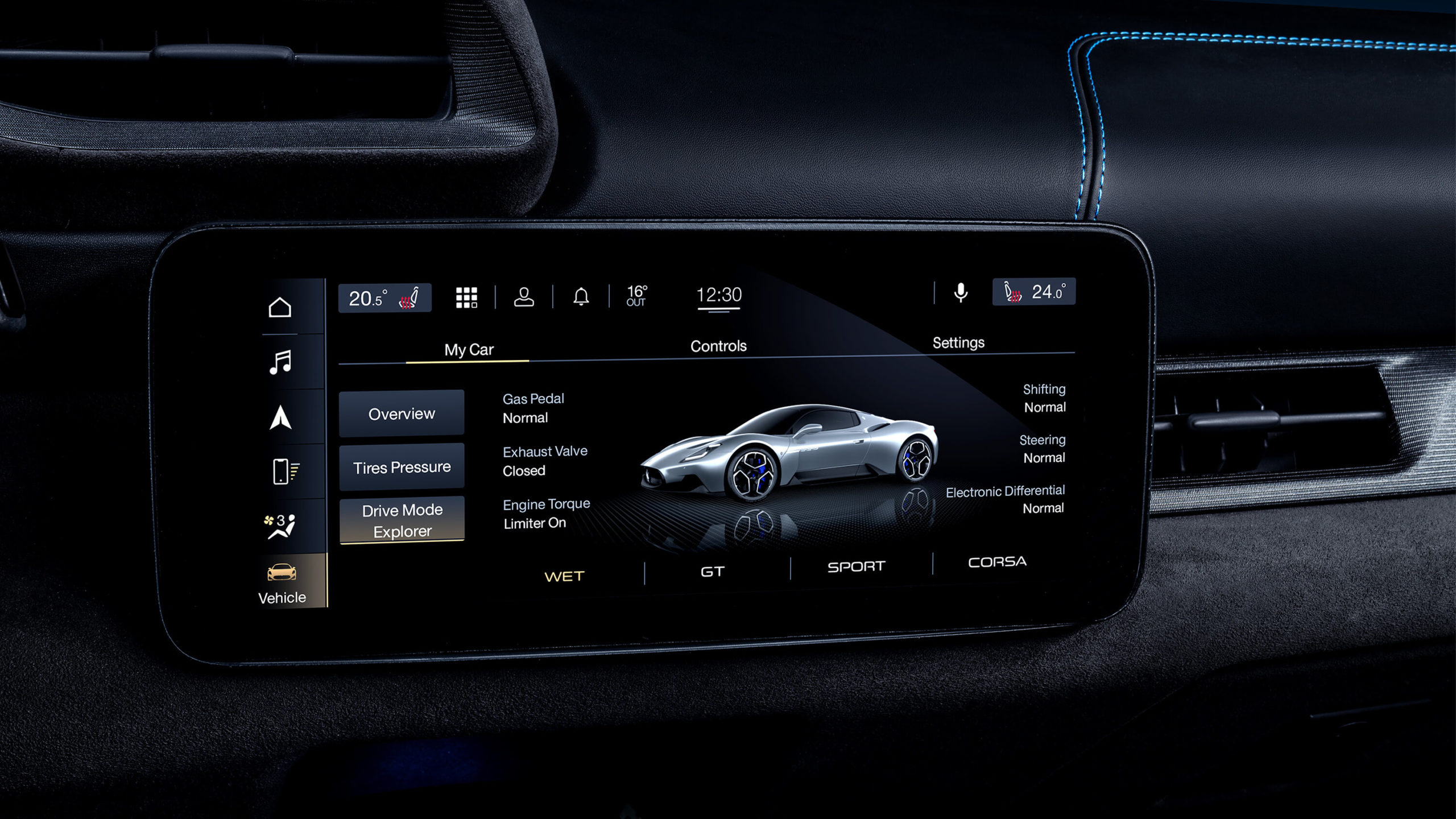 INTERIOR STYLE
LUXURY with A PURPOSE
Race-inspired refinement. Every detail heightens the connection between you and your MC20.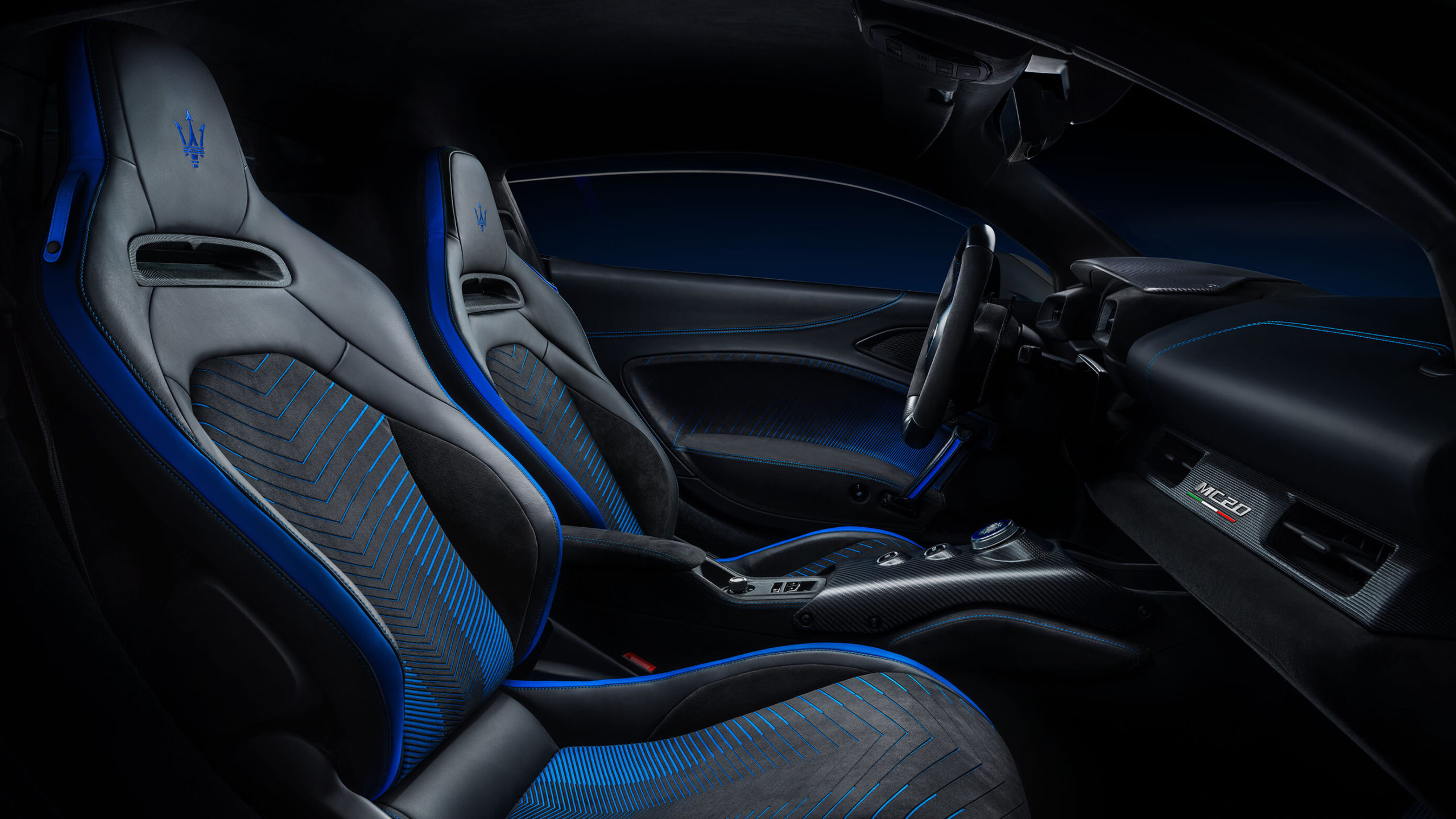 LEADING EDGE & luxurious BY DESIGN
In the driver's seat, nothing distracts from the sporty experience. Essentials-only interior – each component serves a practical purpose. Inspired by luxury watches, the precious mechanical drive mode selector graces the Carbon Fibre central tunnel, reminding everyone onboard they are in a Maserati.
ITALIAN born & RACING -INSPIRED
Racing minimalism with the distinctive Maserati luxury touch also in the choice of the finest leather, Alcantara® and carbon fibre. The best sound Made in Italy. The incredibly sounding MC20 is the first Maserati to feature the optional Sonus Faber High-Premium Audio System.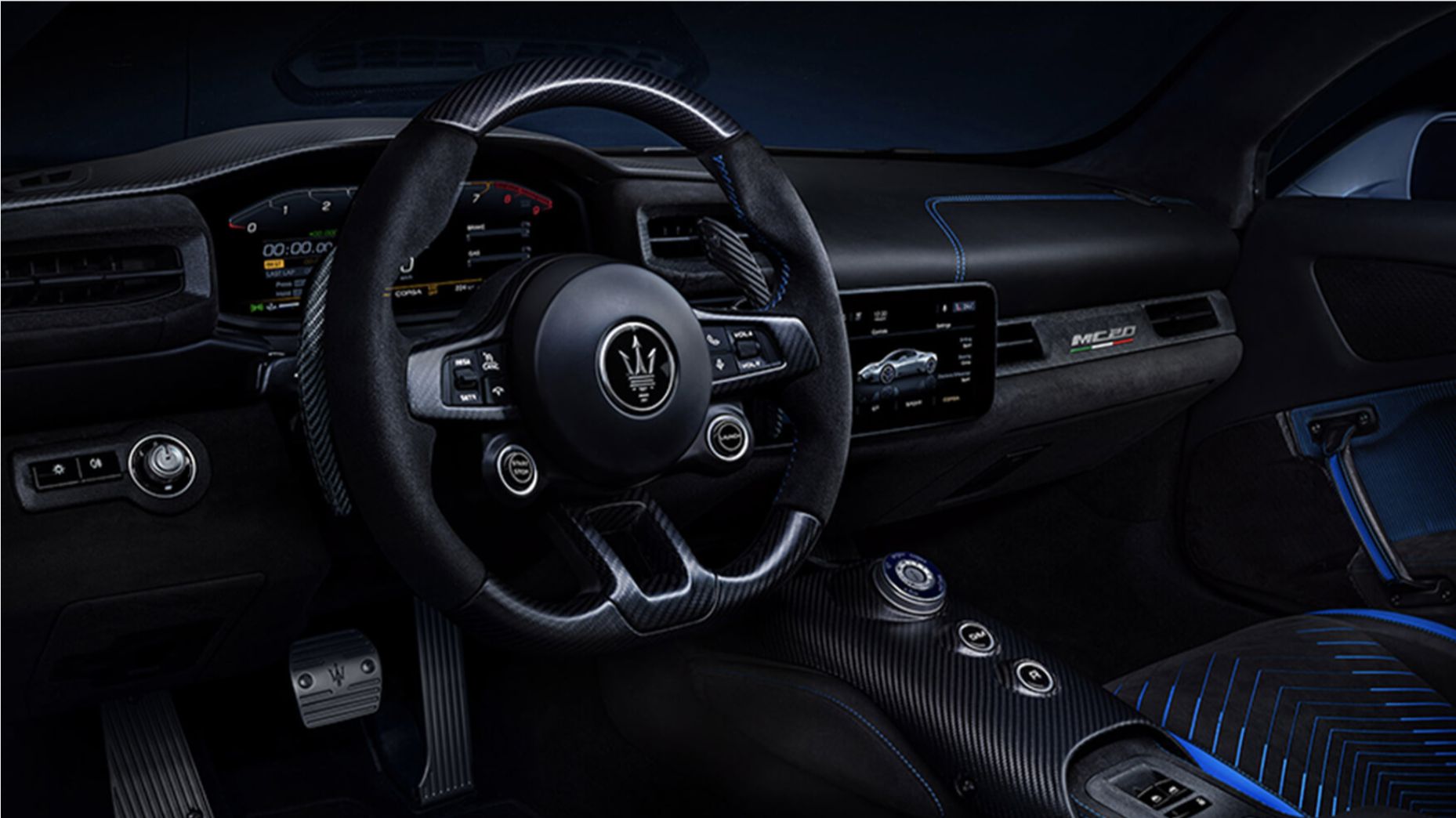 THE FIRST MASERATI WITH BUTTERFLY DOORS
BEST IN CLASS Ergonomics
Butterfly wing doors set the scene and make it easier to get in and out.
XTERIOR STYLE
A PURE-BRED Maserati FOR A NEW ERA
An epic return to our racing origins, from its name to its design.
MC20 EXTERIORS
SCULPTURED Engineering
Performance-driven technique and inspired design live in perfect harmony.
BREATHTAKING BEAUTY & muscular BUILD
Technical feel. From the pronounced front splitter to the aggressive rear diffuser, everything talks about cutting through the air.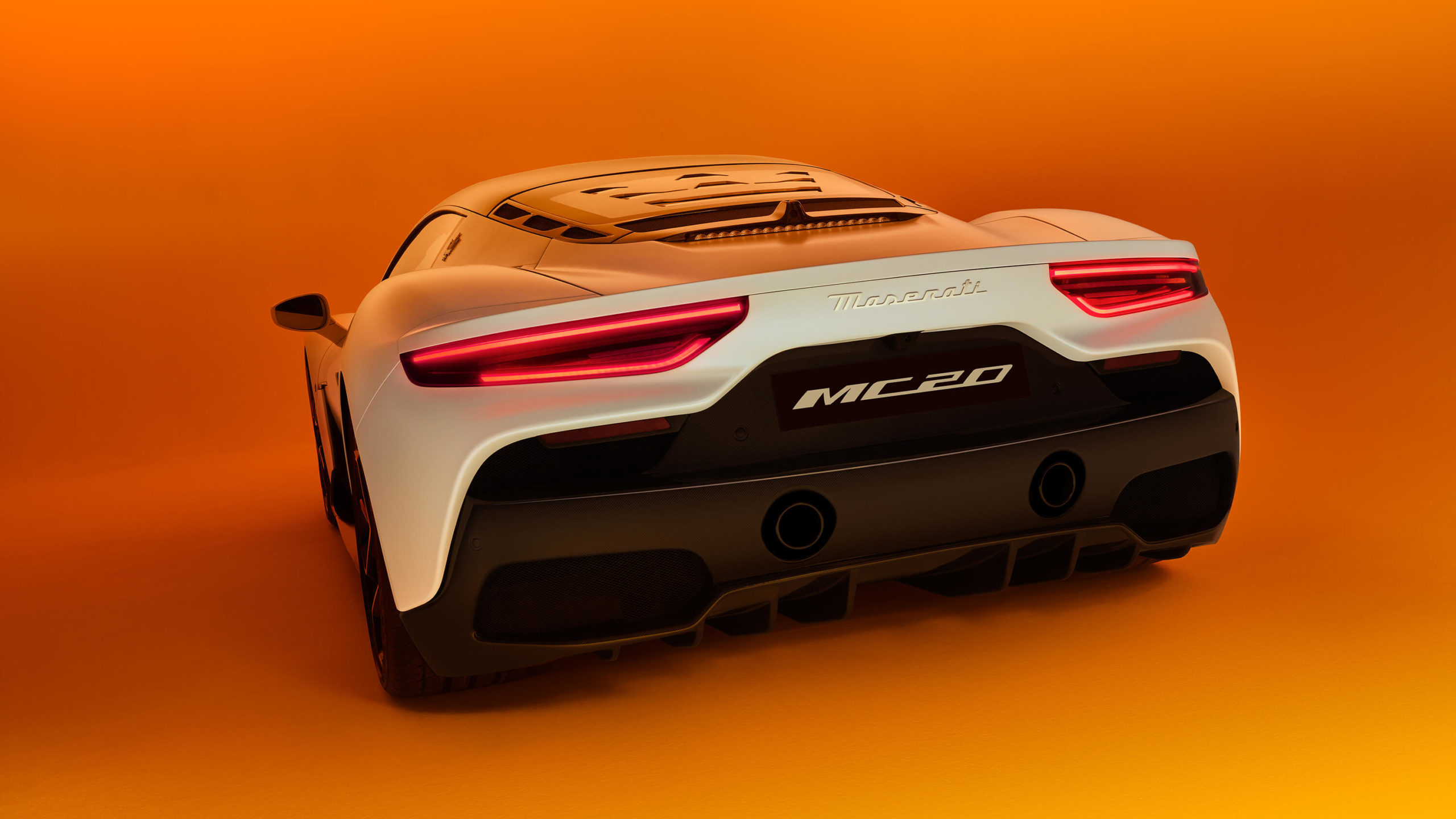 EXTERIOR COLORS
6 GORGEOUS exterior COLORS
Entirely new exterior colors for impressions that last
THE FIRST MASERATI TO USE DOWNFORCE CHANNELING
LEADING-EDGE Aerodynamics. Furious and glued to the road. The aerodynamics of the MC20 have been developed with the most advanced engineering techniques and obsessing over every single detail, even the underbody.
Max power 630 HP
Max speed > 325 KM/H
Acceleration < 2,9 SEC
Engine layout V6
Weight < 1500 KG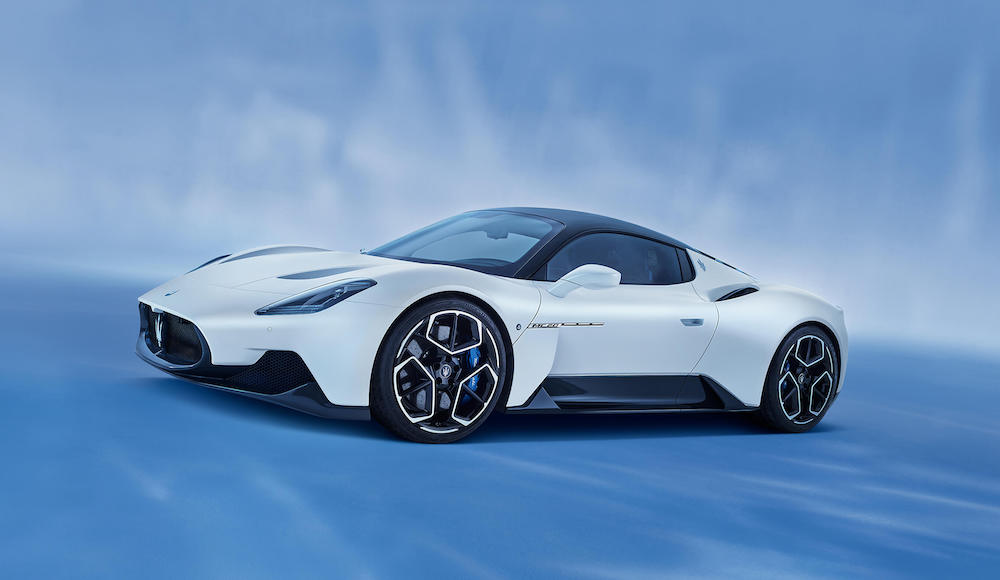 Report by maserati.com
---