Da Torino con amore – From Turin with love. After establishing a physical presence in Bergamo near Milan three years ago, the company recently relocated Girardo & Co.'s Italian operation to Turin, a city that for many reasons is incredibly close to many hearts…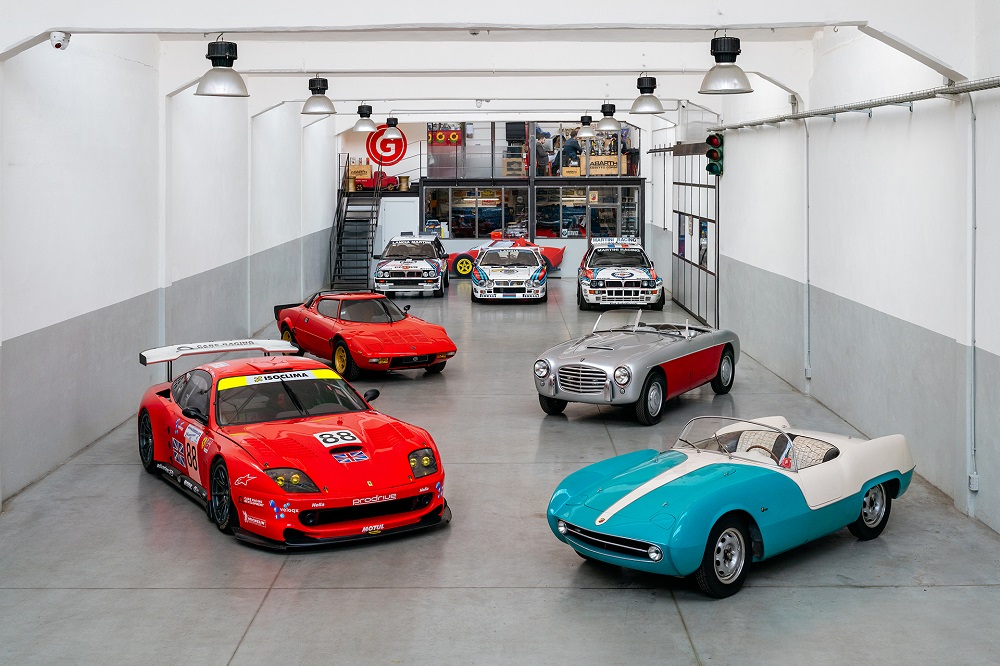 The eagle-eyed among you will have spotted that a number of the cars we've brought to market or shared on social media recently have not been located at Belchers Farm in rural Oxfordshire, but rather in a wonderfully minimal gallery-like space. Well, we're rather pleased to announce that this is the new Girardo & Co. satellite facility in Turin.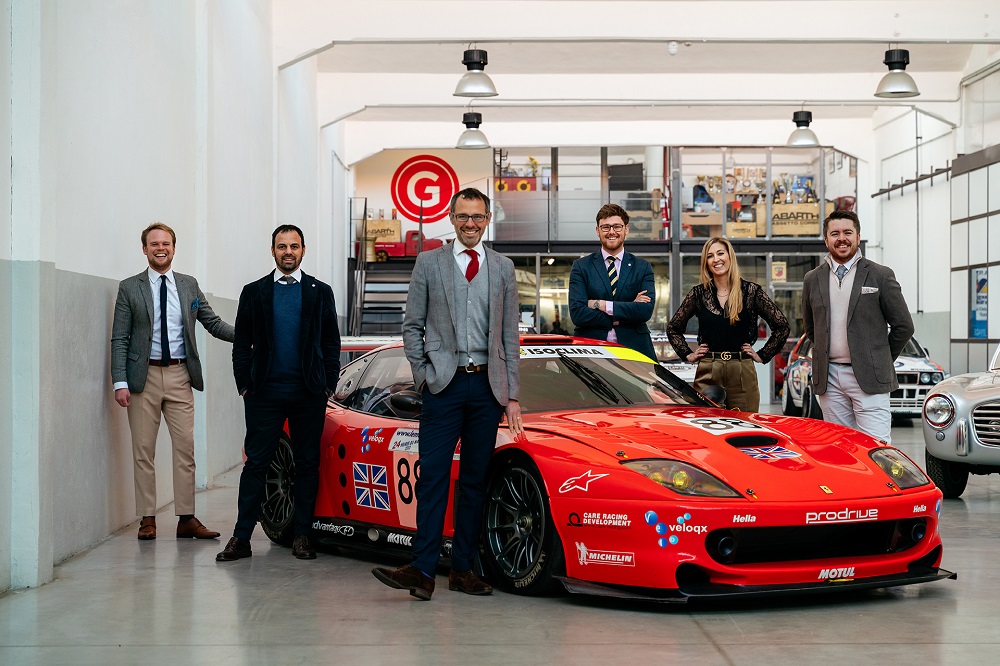 While Girardo & Co is headquartered in England, so much of the day-to-day business is conducted in Italy, be it buying, selling, restoring or simply moving and storing cars. And that's no accident. The own Max Girardo and Davide de Giorgi are Italian (and from Turin, no less!), a significant portion of the cars they encounter were born in Italy, and most of the specialists with whom Girardo & Co works are there. And Turin, especially, is a city whose history is intertwined with the very cars – Lancias, Abarths and Fiats – for which there is an extra special affinity.
The knowledge and automotive power in Italy knows no bounds. Broadening the reach and having a satellite facility in Italy – a private, discreet and relaxed environment – therefore felt like a logical and natural next step in order to provide a better and more complete service to European clients. After all, personal service is how Girardo & Co. differentiate thereselves. And where else was Max going to keep his squadron of Martini Racing Team rally legends?!
You might remember Girardo & Co. first made the decision to establish a physical presence in Italy back in 2019, when they teamed up with the old friend Daniele Turrisi in Bergamo near Milan. It was a means of forging a competitive advantage, particularly in a post-Brexit world in which, logistically, international business has become much more complex. But Girardo & Co. has grown rapidly since then and when Daniele sought pastures new at Bonhams, the search for the new Italian home began.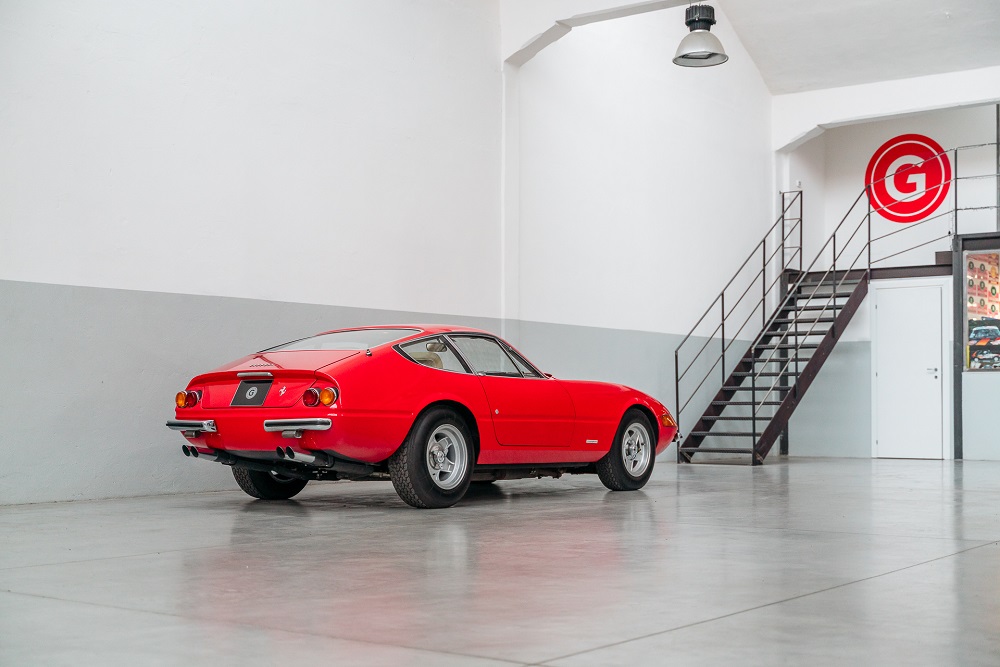 Girardo & Co.'s new facility is situated in an area just 20 minutes from Turin airport called Venaria Reale. Divided by the Cerona creek, the municipality was once the residency of the 17th Century Duke of Savoy and his army of staff. The 400-square-meter building itself forms part of a much larger complex, which was a bustling textiles factory in the 1930s. Girardo & Co. spent a lot of time and invested a lot of energy into restoring the building, cutting no corners in order to pay the utmost respect to its industrial and architectural beginnings.
It's no coincidence that the adjoining workshop next door is base for the larger-than-life brother Elio and Giovanni Baldi, the world-famous Lancia rally car specialists who've likely forgotten more about Stratos', 037s and Deltas than most mere mortals know. Naturally, Girardo & Co. works closely and regularly with the Baldi twins and it's no exaggeration to say that over the years, they've become something of father figures to Max.
When the opportunity arose to acquire the new facility in Turin, providing a home for the local Baldi boys' operation was a no-brainer. Especially as they can keep an eye on proceedings and generally keep the place alive – they will, of course, be aiming to travel to Turin as much as they possibly can.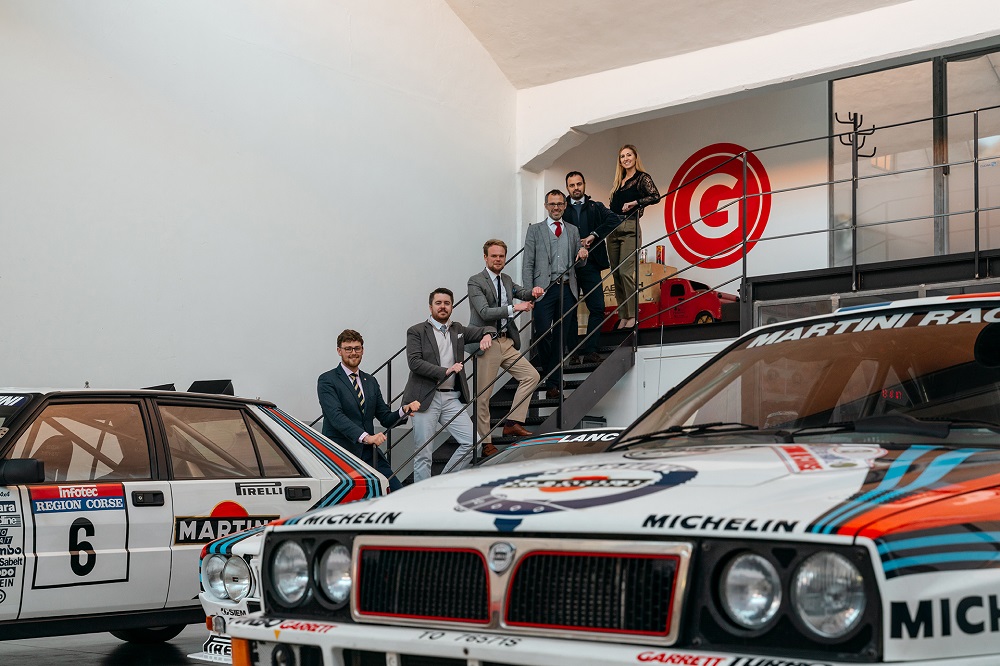 As the coronavirus pandemic has mercifully shown clear signs of coming to an end and travel has become (almost) as straightforward as it was pre-covid, so Girardo & Co. thrilled to be able to welcome you to Turin and share the next chapter of the Girardo & Co. story. That's whether you're located on the continent and are looking to consign your car with them for sale, searching for storage a stone's throw from some of the world's most prestigious automotive events, or would like to inspect one of the evocative cars they're offering from Turin.
If you are interested in more news click here.
---