Motor racing enthusiasm in the atrium: special show featuring vehicles from the ROFGO Gulf Heritage Collection at RETRO CLASSICS® STUTTGART 2020.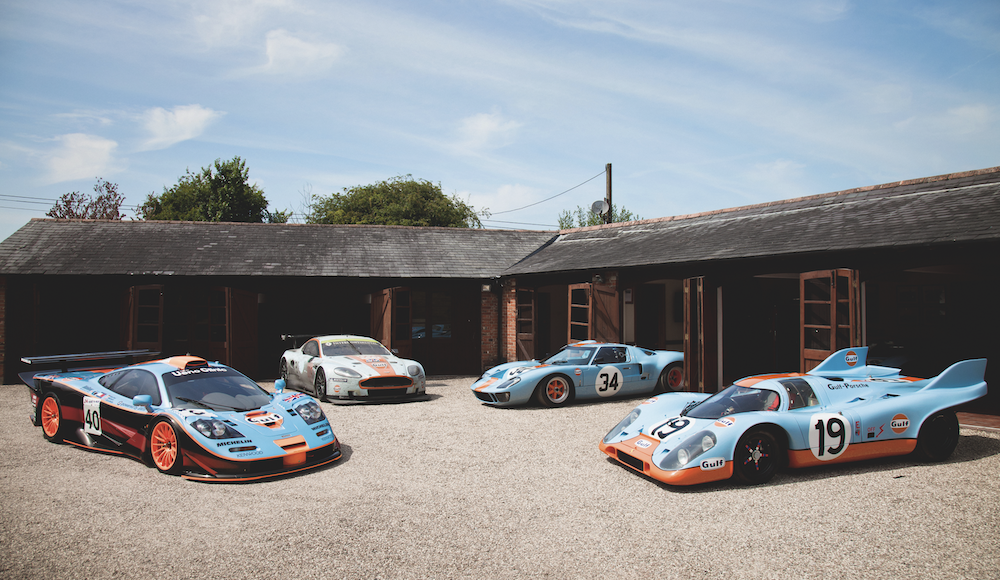 During the 1960s and 1970s, the striking colours of the sponsor Gulf Oil attained cult status in international motorsports. Forty years after the first orange and blue victory in Le Mans, the racing driver, entrepreneur and Gulf motor racing sports fan Roald F. Goethe laid the foundations in 2008 for his ROFGO Gulf Heritage Collection, which now comprises around forty vehicles from the motor racing history of the American oil giant. More than half of these vehicles can be seen in a unique special show during RETRO CLASSICS STUTTGART® 2020.
"We are proud to be able to present this exhibition to our visitors, the press and experts," said Karl-Ulrich Herrmann, managing shareholder of RETRO Messen GmbH. "Although it was possible in the past to occasionally admire some exhibits at international events, such an extensive show has never been staged before." On the occasion of the 20th anniversary of RETRO CLASSICS®, the world's largest trade fair for driving culture, the special show will provide an insight into a chequered motorsports history which has continued right up to the present day.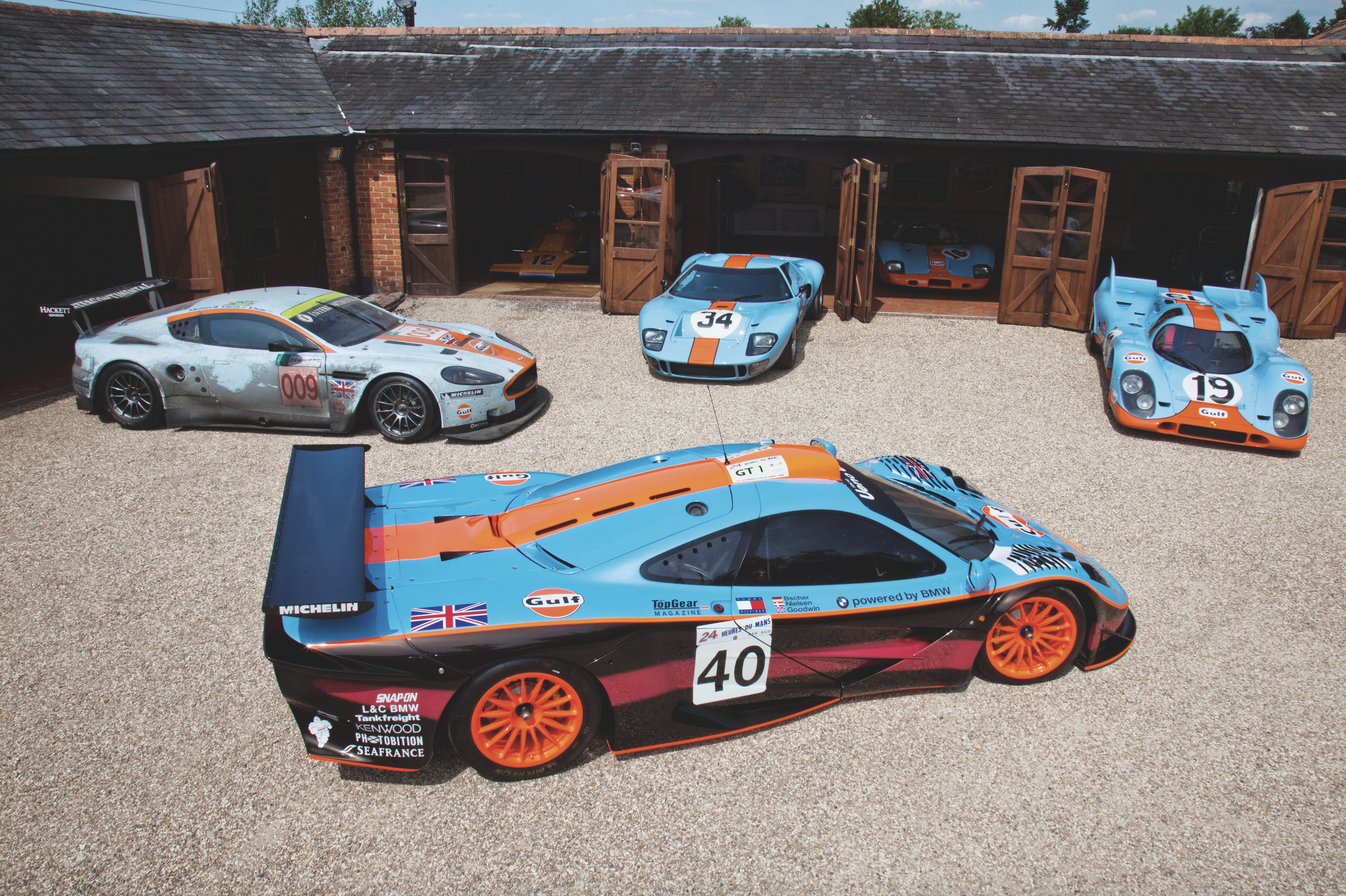 Roald F. Goethe was fascinated by the successes of the Gulf JW Automotive Team in the sports car world championships in 1968 and 1969. He said that his passion for collecting was aroused because he became a lifelong fan at a young age. "This collection was compiled in order to preserve a special legacy." Everything started with the purchase of a Ford GT40, a classic car, which is regarded as the answer by Henry Ford II. to the failed takeover of the Italian car maker Ferrari.
In addition to the – in the best sense of the word historic – veterans, the special show will present many other legendary racing cars, including an Aston Martin DBR9 used from 2006 to 2007, a Porsche 917 "K" hatchback and, finally, also the first vehicle bearing the orange and blue Gulf livery: the Mirage M1, the sports car prototype which was designed by John Wyer and John Willment and made its debut during the Le Mans test weekend in April 1967 with David Piper and Richard Attwood at the wheel.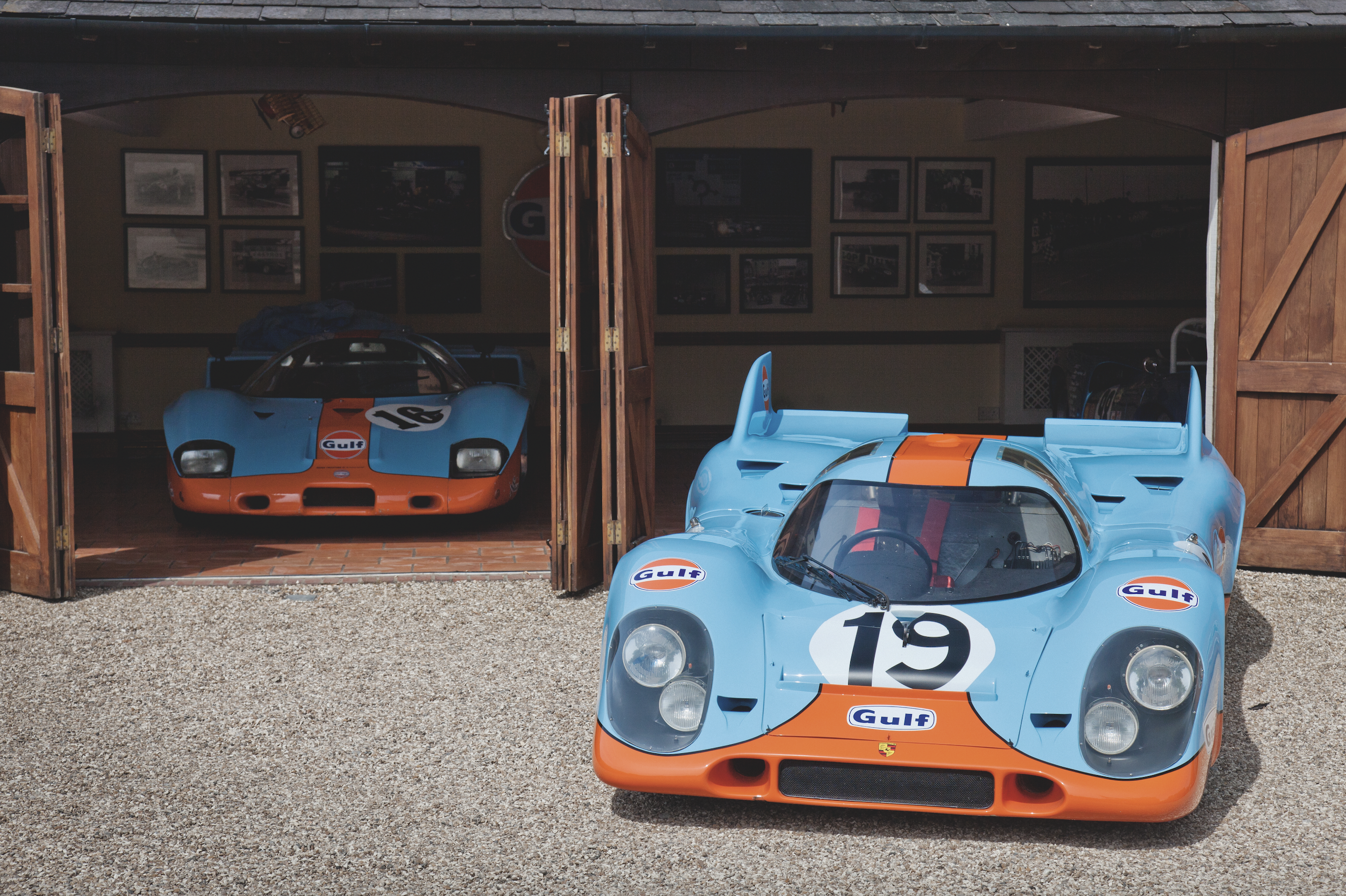 About RETRO CLASSICS® STUTTGART:
RETRO CLASSICS® STUTTGART is the world's largest trade fair for driving culture and was chosen as the "Show of the Year" in the Historic Motoring Awards in 2018. Lovers and collectors of historic automobiles, marque representatives and members of relevant historic and classic car clubs have long regarded this international platform as a must- attend event at the start of the historic and classic car season. On a total area of around 140,000 square metres the unique concept impresses with its comprehensive range of historic and classic cars, youngtimers, NEO CLASSICS®, US cars, historic motorcycles and commercial vehicles, as well as with its first-class accompanying programme, a huge vehicle selling market and highly interesting special shows.
Dates: 27 February to 1 March 2020, Messe Stuttgart
Special show on the ROFGO Gulf Heritage Collection: atrium, Entrance East
Report by retro-classics.de
---