This 1954 Ferrari 500 Mondial Spider is an extremely rare piece of Ferrari racing history. It is one of only 13 spiders ever made and the body style with the hidden headlights has been implemented by Pinin Farina in only 5 of these racing cars. The 1950s were the golden era of sports car racing in the United States and California in particular. Every weekend, hundreds of spectators came to the race tracks and airfields to watch and marvel at the vehicles.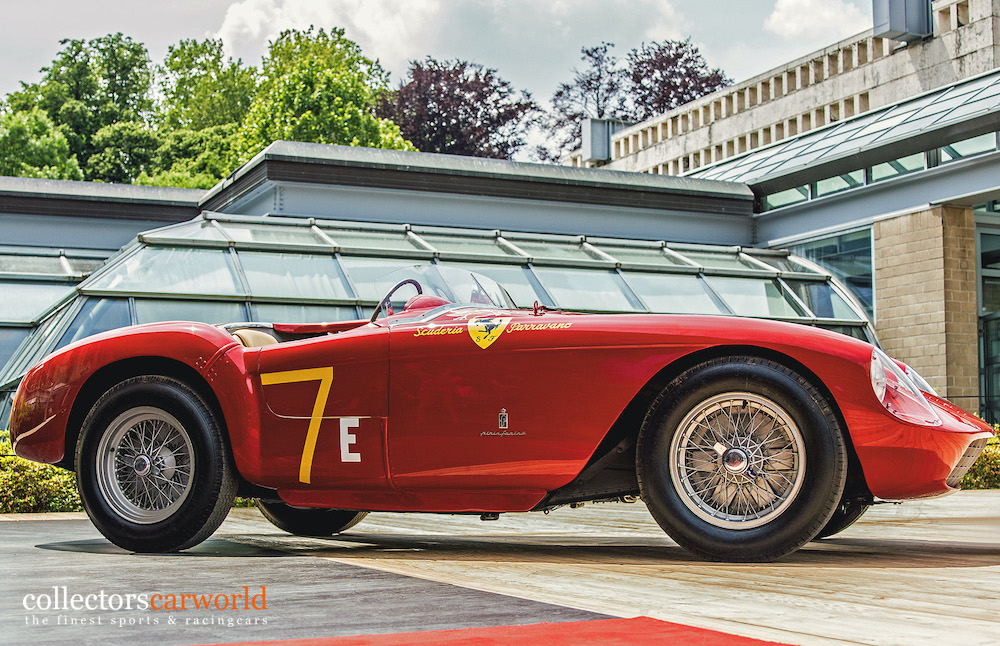 Antonio "Tony" Parravano from Inglewood, California, came to Southern California from Chicago after the war and quickly made money as a developer and entrepreneur in the frozen food industry. Tony founded Scuderia Parravano and regularly hired some of the best American drivers of the time to drive various Italian sports cars under his name, including Carroll Shelby, Phil Hill and Dan Gurney.
The Ferrari 500 Mondial Spyder with the chassis number 0448 MD Stil was delivered to Parravano on November 5, 1954. Both the 500 Mondial and Parravano quickly became known in California racing circles and consistently proved to be front runners and key players in the scene.
The car was put up for sale by Tony Parravano in Motoracing magazine in April 1957 and shortly thereafter came into the possession of Javier Valesquez, the organizer of the Grand Prix of Mexico. In 1962 the 500 Mondial started at the Carrera Presidential Race in Mexico City – reached 4th place in the overall ranking – was then taken out of racing and sold to the well-known collector Robert N. Dusek in 1972. Dusek owned the car for almost three decades and sold it to the previous owner in 2000, where it became part of a large collection.
In spring 2019, the car was inspected by Ferrari Classiche in Maranello and a comprehensive cosmetic restoration was carried out as part of the Red Book certification. The 500 Mondial has undergone a complete overhaul of the brakes, suspension, fuel tank and radiator, along with new paint, a new interior and a number of additional parts that have been brought back to the original specification. In addition, the vehicle's certification folder shows that it has its original engine, transmission, and body, which confirms its status as one of the best 500 Mondials ever.
In May 2019, the Ferrari 500 Mondial Spider found a new owner for € 3,717,500. Find out more here.
---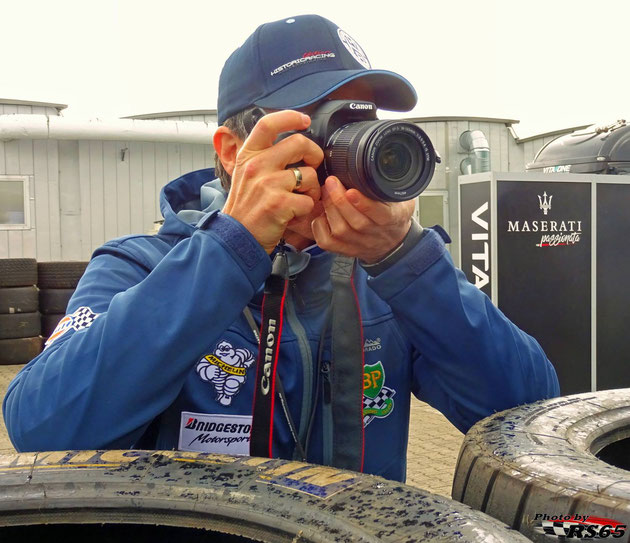 About our photographer Rainer Selzer
Rainer Selzer is always ready for a big shot and is focused on historic motorsport.
He is working with us for over three years and visits motorsport events, classic car meetings or car museums. Follow him on instagram @rs65photos or visit his homepage www.rs65photos.com for more!
---
Photos by rs65photos.com
---