Built to Lightweight specifications, this DB4 GT had originally been earmarked to compete in the 1961 Sebring 12 Hours. It never appeared at the race and the original story surrounding its absence was that American customs spent too much time with the car and only released it on the Monday after the race. Our friends at Ultimatecarpage are telling the story of this special Aston Martin.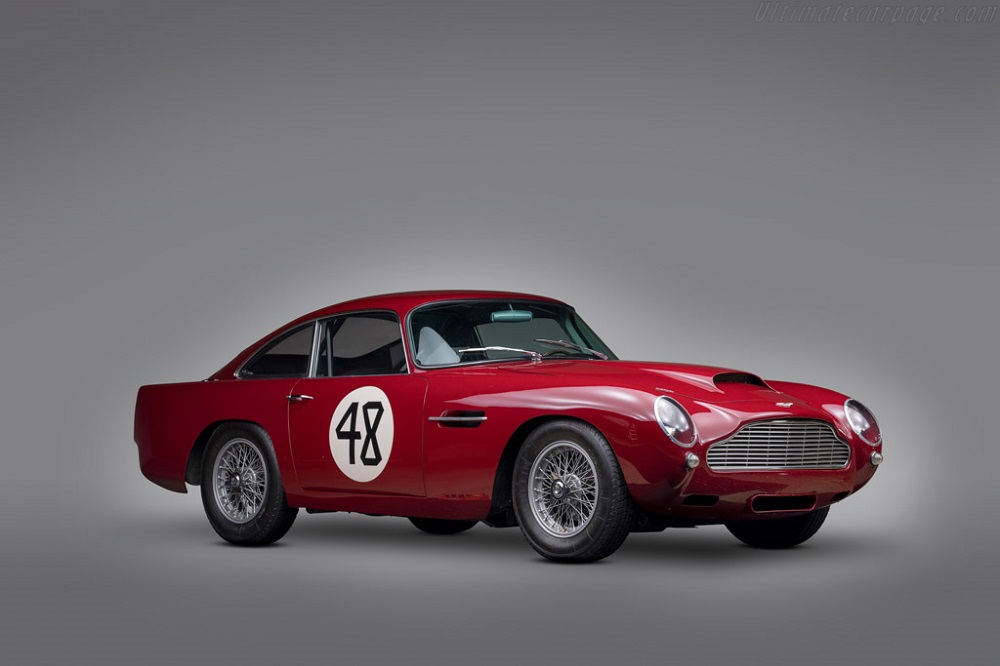 A more accurate account of history is found in the Stephen Archer and Richard Candee standard work on the DB4 GT. It was simply a case of the original customer not coming up with the money to buy the car before the race. It was subsequently acquired by H.P. Berger from Pennsylvania, who would own 0154/L through to 1965.
It then changed hands several times before joining the collection of American Aston Martin enthusiast Charlie Turner. He briefly sold the car but the long time chairman of the Aston Martin Owners Club in the United States bought it back two years later. He then started a complete restoration but sadly passed away suddenly in 1990, before the work could be completed. It remained in his estate until 2001, when it passed to Canadian historic racer Jack Boxtrom. He had the restoration completed and ran the car in historic events for several years.
In 2007, it joined the Paul Andrews collection. Andrews continued to use the car, particularly in road rallies until his passing. From his estate, and along with the rest of the collection, it was consigned to the 2021 RM Sotheby's Monterey sale.
If you are interested in more news click here.
---