A shared passion for engineering, design and storytelling brought the teams from Mattel's Hot Wheels brand and IWC Schaffhausen together almost two years ago. To mark the formal launch of their collaboration and the release of the first "IWC Racing"-themed Hot Wheels set, Mattel's president Richard Dickson and IWC CEO Christoph Grainger-Herr connect virtually to discuss both brand's founding stories, their approach to innovation and the power of emotional storytelling.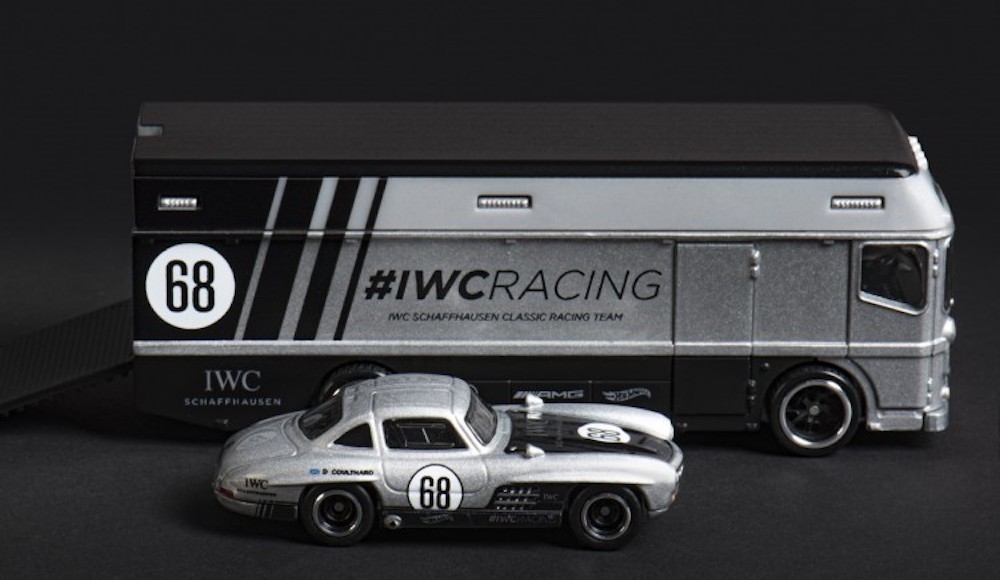 Founded exactly 100 years apart, both brands are success stories of design and engineering: In 1868, Boston-based engineer and watchmaker F.A. Jones traveled across the Atlantic to start the International Watch Company in Schaffhausen, Switzerland. He set out to manufacture the best mechanical watches money could buy – combining Swiss craftsmanship with American industrial technology.
His innovative approach to watchmaking soon earned IWC a reputation as a manufacturer of instruments fit for navigation and later flying, racing and exploring the oceans, both above and below the surface. Today, IWC's iconic products stand out not only for their innovative engineering and precision, but also for the way their unique design tells stories of great adventure. This can best be illustrated by the brand's Big Pilot watch, a rugged tool watch responding to the needs of elite aviators in the golden age of flight. Today the Big Pilot is one of the most recognized designs in the watch industry and appreciated not only as a professional pilot's watch, but also a cultural icon and as an expression of a distinct mindset.
Fast-forward to 1968 in El Segundo, Southern California: Elliot Handler, husband of Barbie inventor Ruth Handler, set out to revolutionize the way children played with model cars. In those days, the market was dominated by unimaginative slow-rolling toy cars. Handler not only wanted to create a car that rolled faster and further than anything existing before, he also wanted to design it to create an immediate wow factor amongst his target audience. Inspired by the emerging hot-rod culture in Southern California as well as space-age design trends, Hot Wheels became an immediate success and over the next 50 years the distinctive die-cast cars would become the world's best-selling toy – 20,000 designs and 6 billion cars – after its humble beginnings in a garage in El Segundo.
Click here for further information
Report by iwc.com
---