At the 49th Oldtimer Grand Prix at the Nürburgring from 12 to 14 August, all the Mercedes 300 SLs entered in the race for racing and sports cars up to model year 62 finished in the top ten.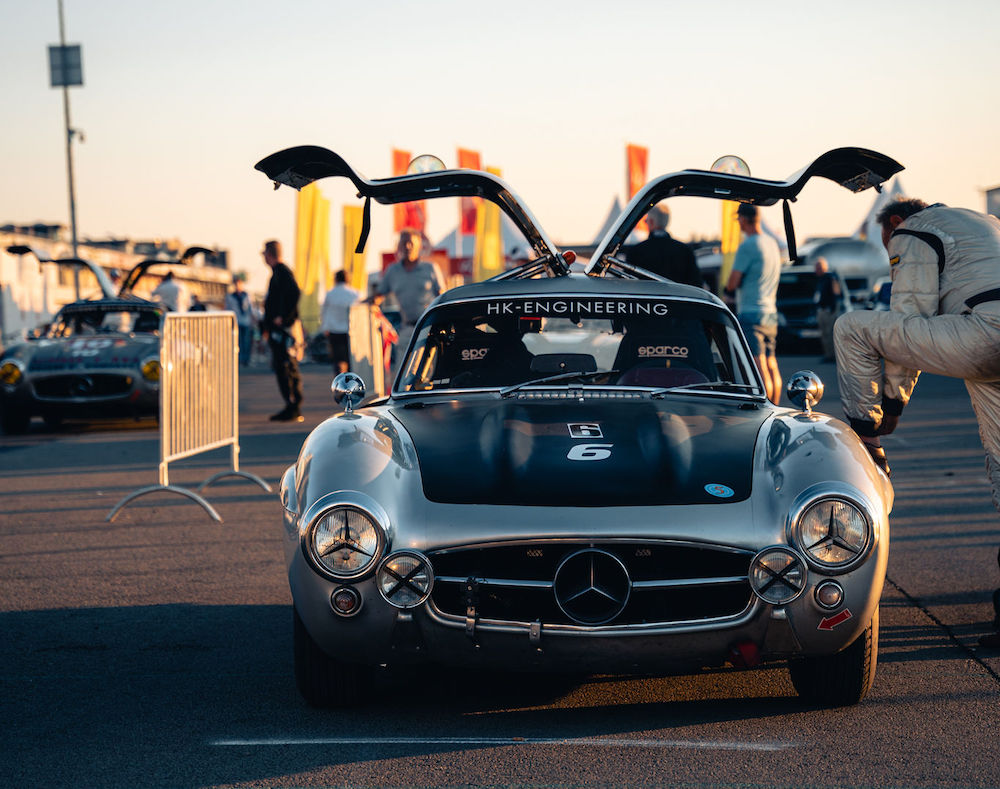 49th Oldtimer Grand Prix at the Nürburgring
This success is more than remarkable as the starting field, with a total of 47 vehicles, consisted largely of thoroughbred racing cars, against which a production car such as the 300 SL normally has no chance.
For example, a total of 8 Maserati racing cars of the type Birdcage, A6GCS, T61 and 300 S were represented.
Christian Pfessdorf achieved an excellent fifth place. Klaus Lehr, with the Porter Special, reached 8th place and the team Hans Kleissl/Laura Kraihammer ended up in 10th place.
Both races lasted over 1 hour each, so that the material, especially the brake system, was put to a hard test.
As in the fifties, the Mercedes 300 SL cars started from the midfield. Due to the proverbial Mercedes quality, appropriate preparation by HK-Engineering and driving skills, this excellent result could be achieved.
The winner of the race was the team Friedrichs/Hadfield with their Aston Martin DB 4GT. They were followed by the following drivers and their cars in 2nd, 3rd and 4th place:
2nd Dr Hartmann Oliver, Elva MK VII S.
3rd Pedersen Palle Birkelund, Ginetta G4 R
4th Fierro-Eleta Guillermo/Hart Steve, Maserati T60/61
Photos: Philipp Beisel/ HK-Engineering