Historic Winton on 22nd and 23rd May 2021 at Winton Motor Raceway will feature about 300 car, motorcycle and sidecar competitors in 48 Races, once again after the COVID-caused hiatus in 2020.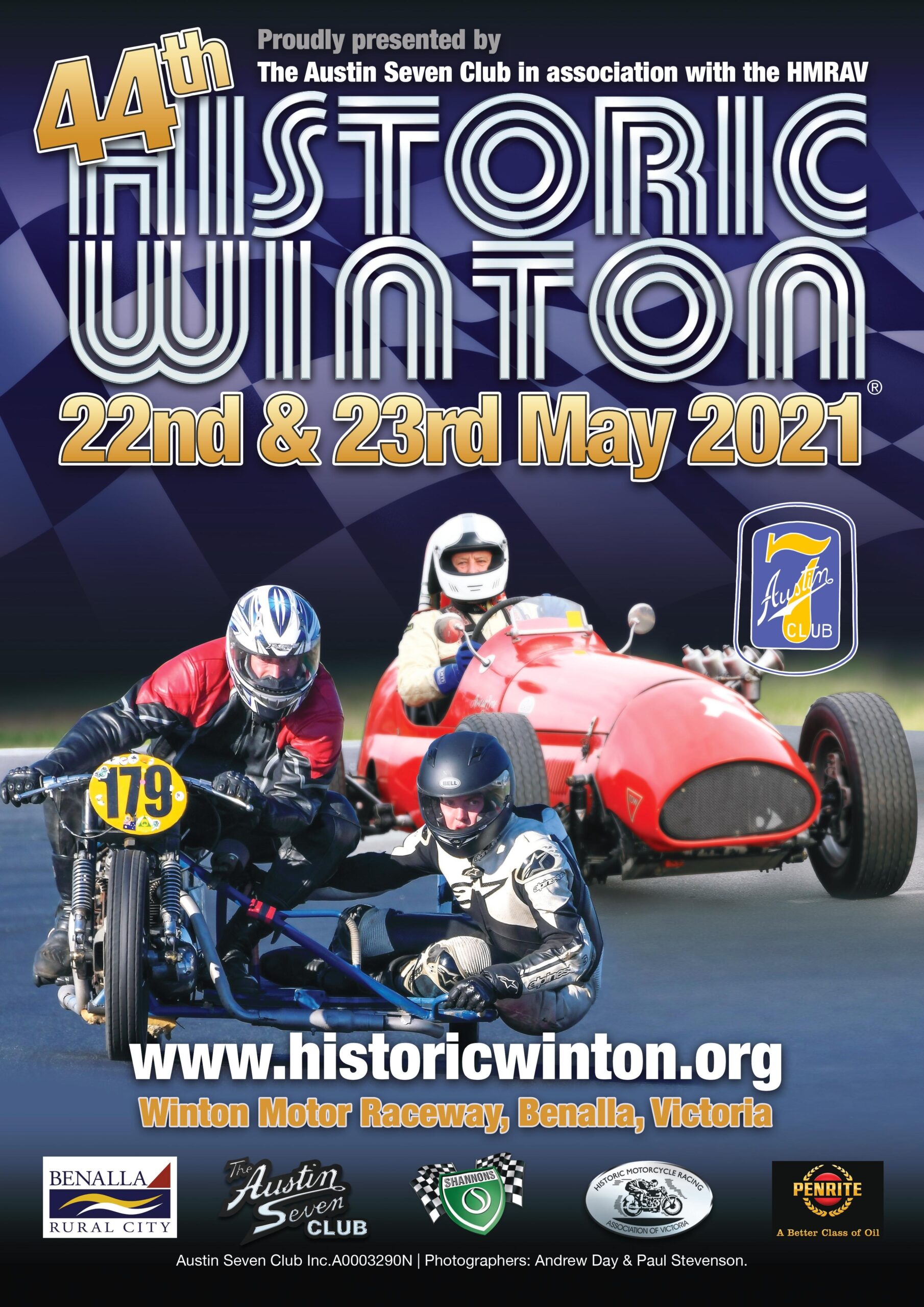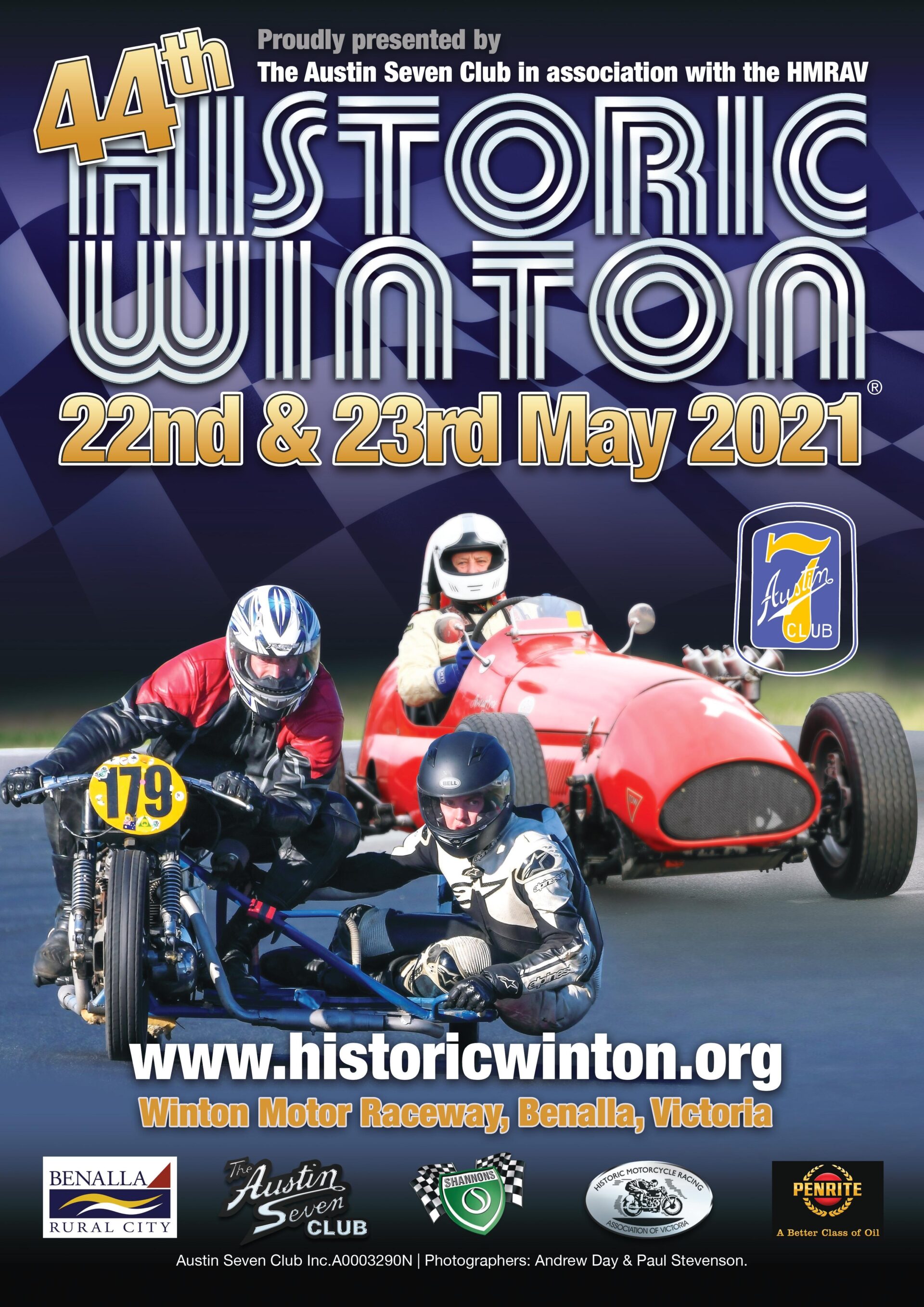 Ticket sales have opened with a bang, according to event secretary, Peta Lee.
"We had no idea what to expect but the event is so loved by it's fans that plenty are keen for another dose of historic motorsport action," she said.
The 44th Historic Winton
"The support from spectators is amazing with people keen to get into the outdoors around the Winton racetrack to see the historic cars, motorcycles and sidecars tough it out," Peta said. "Surprisingly, we have quite a number of first-time or new competitors from around Victoria which we are thrilled about."
She said that the competition will be exciting as all entrants are pleased to be heading back to the track.

Tickets are available online only to meet COVID contact tracing requirements in advance of getting to the gate. They will be on sale until 4pm, Sunday 23 May.
Peta said that purchasing and registering in advance will mean that ticket holders will flow quite quickly into the grounds of Winton Motor Raceway.
Tickets are for sale!
Tickets are reduced this year as there are less displays, so a daily ticket is $30 per adult, children 17 and under are free but must be registered online to get entry. Camping is also available at $50 for the weekend per person through the ticket link: www.ticketebo.com.au/historicwinton
"There'll be plenty of room for everyone to social distance and we ask attendees to be COVID safe at all time," she said.
A limited number of programs will be available for purchase onsite.
"We wish everyone a great, happy and safe time to everyone attending Historic Winton this year," Peta said.
Never miss an event with our new calendar.
Report by historicwinton.org
Photos by Colin Rosewarne, Peter Knight, Terry Wright and RCutting