After trying to sell off some of its more valuable cars to pay off debt, troubled rental car company Hertz has filed for Chapter 11 bankruptcy protection. Whatever its final fate following reorganization, Hertz retains a proud history of renting out some of the hottest performance cars available. Now is the perfect time to look back at the company's most famous offering, the Shelby GT350H.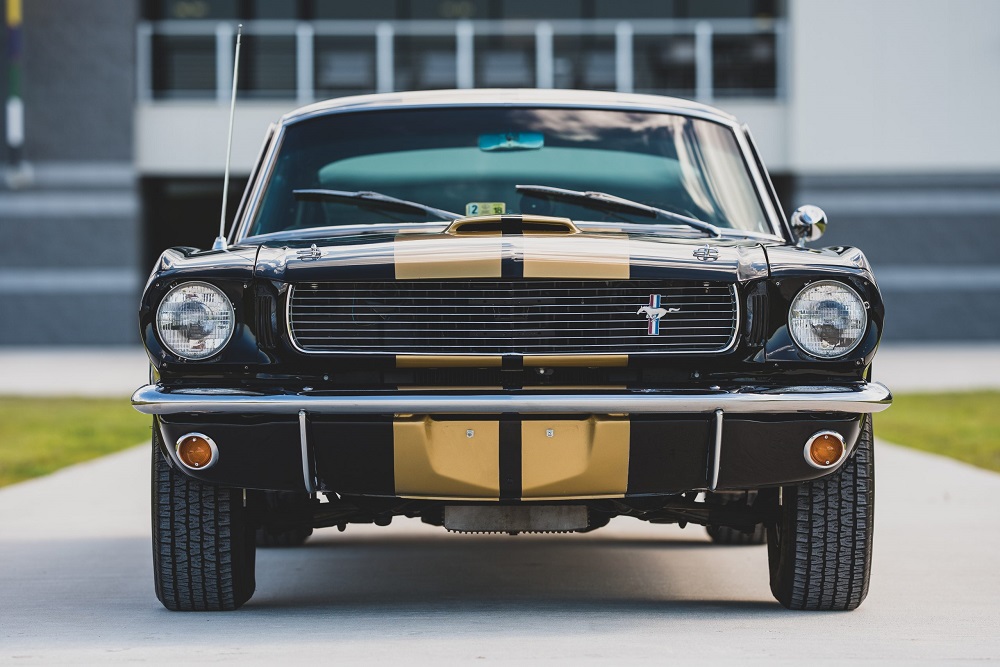 In 1966—and thanks to Shelby American's general manager, Peyton Cramer—Hertz offered customers the opportunity to rent a Shelby GT350H. The "H," of course, stood for Hertz. The special fleet of cars, most of which were black with characteristic gold stripes, rented for $17 per day and $0.17 per mile. Drivers could enjoy one of the 1001 Shelbys and their 306-hp, 289-cubic-inch V-8s via rental locations across America.
Greg Kolasa, the Hertz Registrar for the Shelby American Automobile Club, has spent decades researching the history and intricacies of the GT350H. His wife purchased her GT350H in 1979 and Greg has owned his since 1982. "I've been neck-deep in these cars—and their mystiques and misconceptions—for more than 30 years," he says.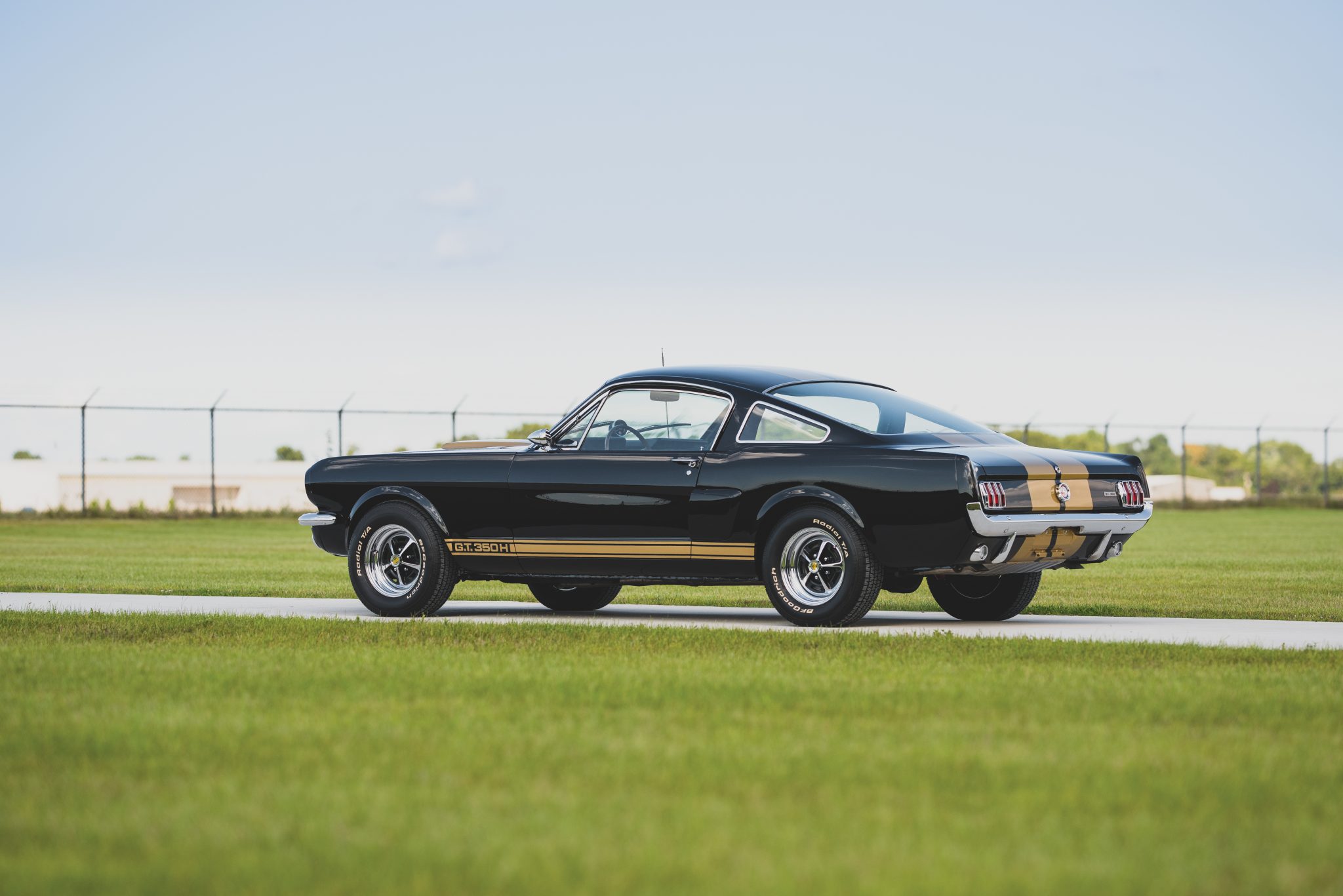 "I can recall, back in the early 1980s, when the mention of a GT350 being an ex-Hertz rental sent a prospective buyer scurrying for cover," Greg told us. "Owners went to great lengths to obscure any ex-rental history associated with their cars."
One of the biggest fallacies that GT350H owners faced was that their former rental cars were less capable than the GT350s customers would normally buy. Greg spent years poring over any documents he could get his hands on and eventually put that myth to bed: "It is now provable that these cars were identical in all mechanical and performance aspects to their 'for sale' counterparts." His book, The Definitive Shelby Mustang Guide (2012), is the culmination of his research.
For Greg, part of the appeal of GT350H is that it marked the first time a performance car of that caliber was available to rent. The GT350H became a legend: "Tales of these cars being rented and raced­—both truth and embellishment—gave them a unique place in the Shelby American repertoire of vehicles."
What it will mean for the GT350H, now that Hertz has declared bankruptcy?
Car collector and Hagerty contributor Colin Comer has also written extensively about GT350s and has a 1966 GT350H of his own. He says: "It doesn't change what the original Shelby/Hertz deal of the 1960s, or the subsequent ones in the 2000s, means to me. That partnership will remain a special footnote in the Shelby story and will always be a very cool thing. It not only let so many people experience Shelbys that likely never would have otherwise, it also really helped Shelby American cement itself as a manufacturer. Not to mention, it probably helped sell a lot of cars to people who rented one and had to have a 'civilian' version of their own!"
The 1966 GT350H you're seeing in this article is part of the upcoming RM Sotheby's sale of the Elkart Collection, taking place October 23 and 24, 2020. It's one of the first batch ordered by Hertz, which means it came with a four-speed manual transmission. The final 850 vehicles Hertz ordered were equipped with an automatic, which made the car more accessible and surely helped limit maintenance costs. Still, we suspect that plenty of mechanics got quite good at replacing clutches in the rent-a-racer Shelbys.
If Hertz as we know it disappears from the rental car business, each GT350H becomes an even more important part of automotive history, telling the story of a time when you could snag one of America's sportiest, race-bred tire-smokers at your local car rental desk. The GT350H has already reversed the rumor of being lesser-equipped than its retail brethren; perhaps now is its time to shine.
---
Report by hagerty.com
---