Helios arrives as a god of Greek mythology, bringing the burning beauty of the Sun. A Cafe Racer of unique style and for which unique parts have been developed with hundreds of hours of craftsmanship.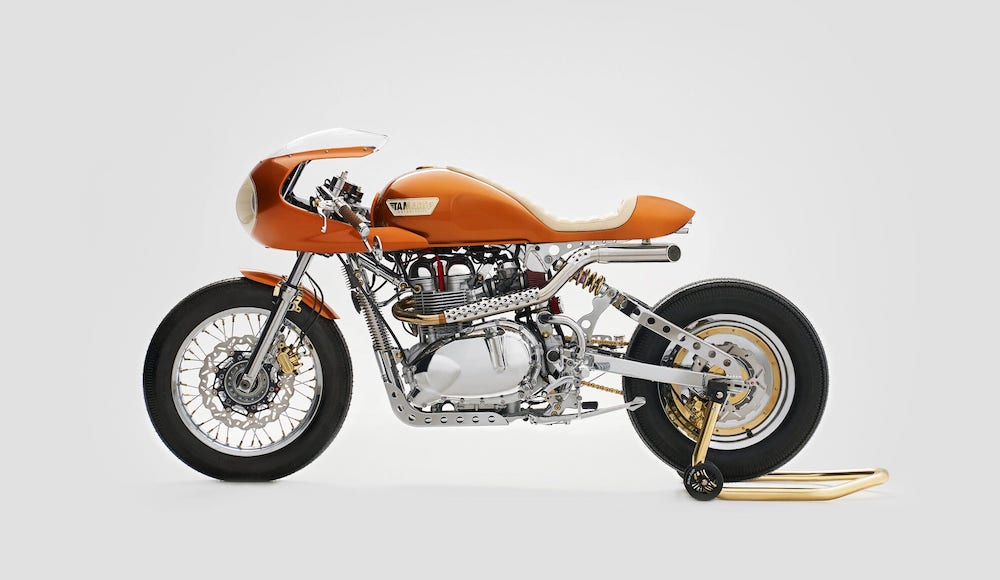 There is no motorcycle model and style that match better than the carbureted Thruxton 900 and the Cafe Racer style. This combination makes the Helios a true classic bike in pure Racer style.
Depending on the project, the engine is opened and refurbished with a series of modifications that make it as good as new. The Tamarit team, when it is a premium project, is in charge of soot cleaning carbon deposits, adjusting valve seats, oversized pistons, grinding cylinders, valve seals, chains drive and planning cylinder heads. In this way, they take an engine and make it new.
An exclusive orange color is the one that covers the 109 project, Helios represents the reference of its name to the Sun God. An incredible result, but for which it was painted several times to find the color that would look and enhance the design of the bike.
Click here for further information
more information: tamaritmotorcycles.com