Since its founding 119 years ago Harley-Davidson has become famous for its motorcycles; and the clothes worn by its riders have become classics.For the first time in its history, the company allowed an outsider into its archives in Milwaukee, Wisconsin–namely Todd.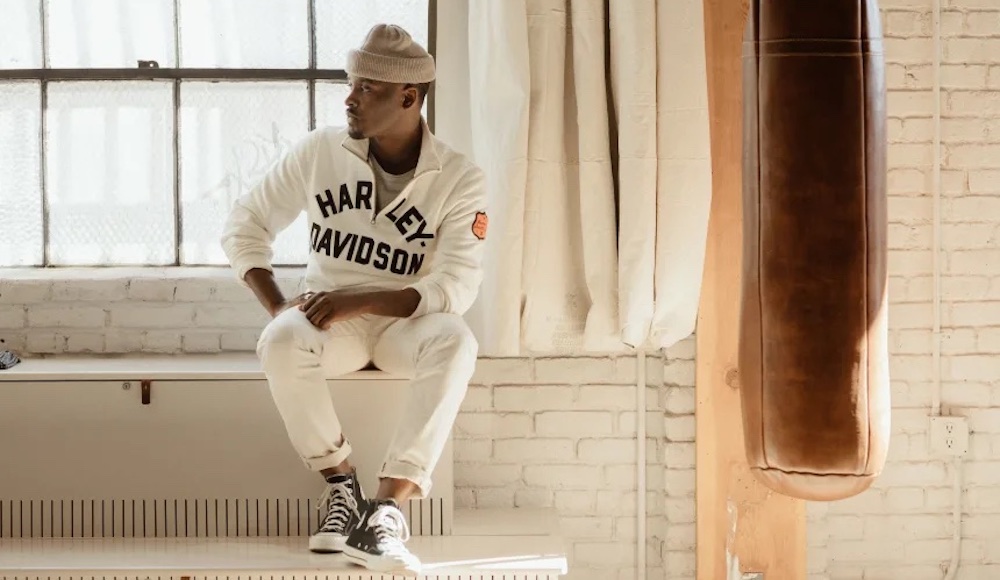 And together with Champion sportswear, they have created a limited-edition collection inspired by the team jerseys, workwear and leather jackets that these riders and rebels once wore.
This graphic is a variation on one of the first apparel styles that Harley sold–a racing jersey with the company name. The zip-neck was offered later as a tech innovation that allowed racers to zip up and create a turtleneck that would protect them from the elements. (The neck is about 3 inches, so more of a mock neck rather than a full turtleneck.) The zipper is a 5 gauge metal one and the sweatshirt is a midweight French Terry. There is also a Harley-Davidson patch on the wearer's left sleeve. The waistband and cuffs are ribbed.
100% cotton
Made in Vietnam
Genuine French Terry
Graphic inspired by archival Harley designs
Can be zipped up into a turtleneck
Machine Wash
Style Number KN80103776
Click here for further information
more information: toddsnyder.com
---