Group C was a racing series for sports prototypes introduced by the FIA, the supreme motorsport authority, by which the world championship was held in the years 1982 – 1992.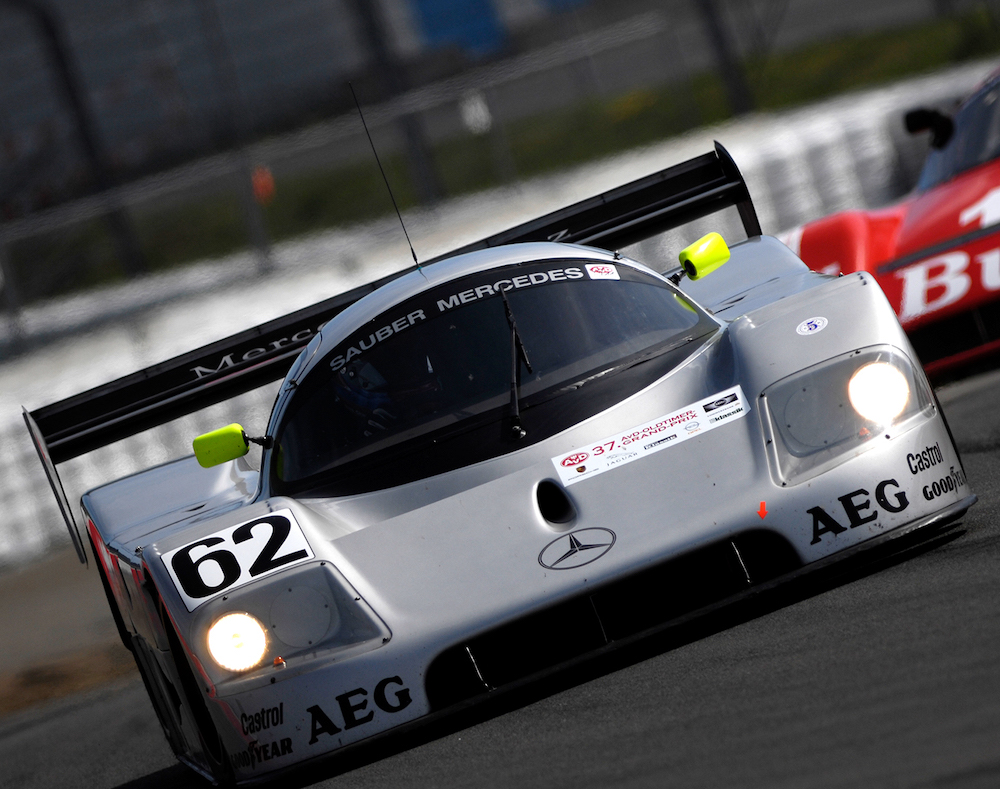 In addition, the Group C racing cars were used from 1982 – 1985 in the German Racing Championship and from 1981 – 1993 in the American IMSA GTP series. Group C was defined as a prototype class, so that no minimum number of racing cars had to be built and no close-to-production components had to be used.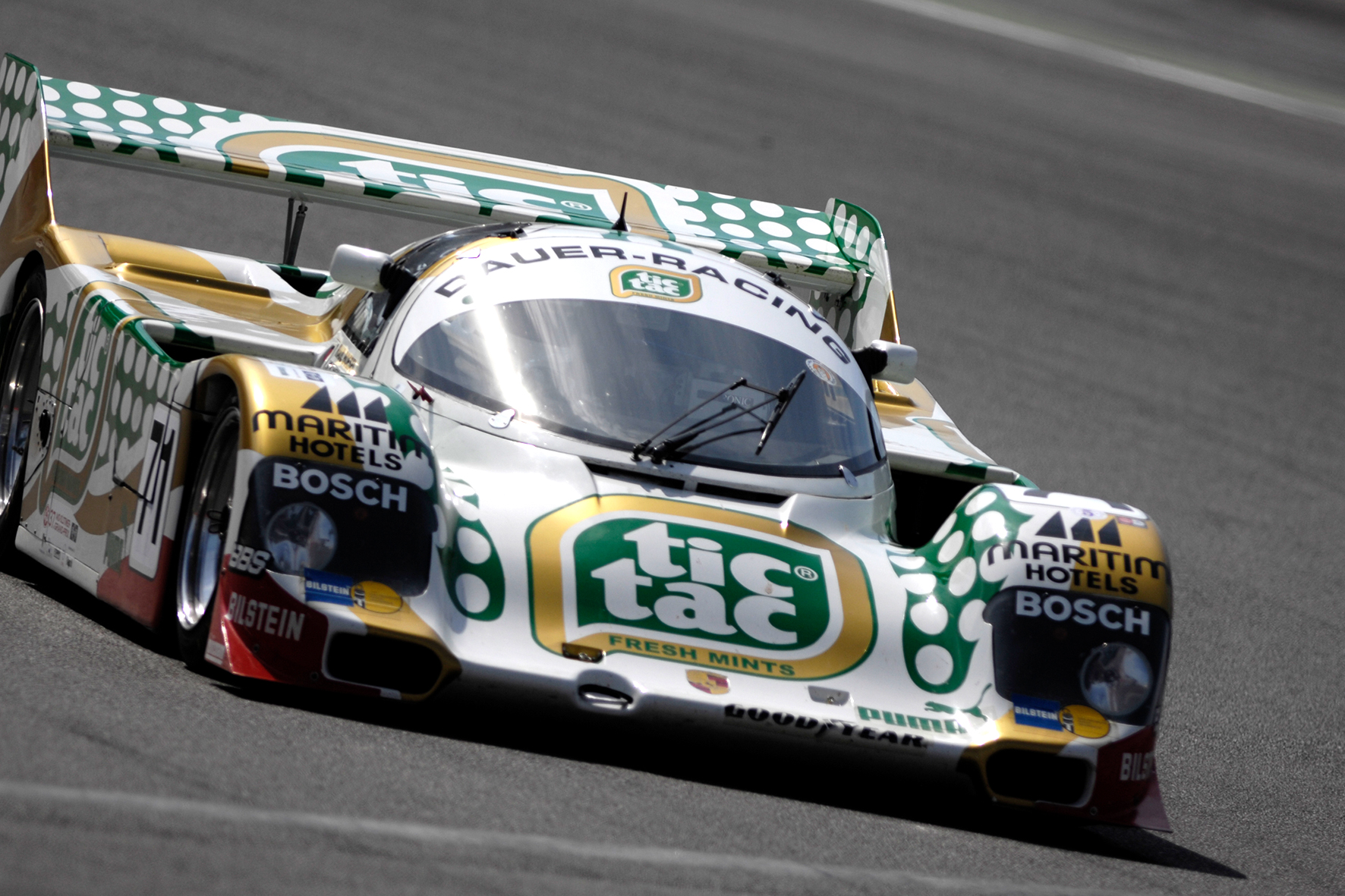 The manufacturers were free to use naturally aspirated or turbocharged engines. The only condition about this racing series, maybe the most difficult, was that it was designed as a consumption formula from the start. The maximum tank content was 100 liters and for a 1000 km race, which was the minimum distance usual at the time, a maximum of five refueling stops were allowed.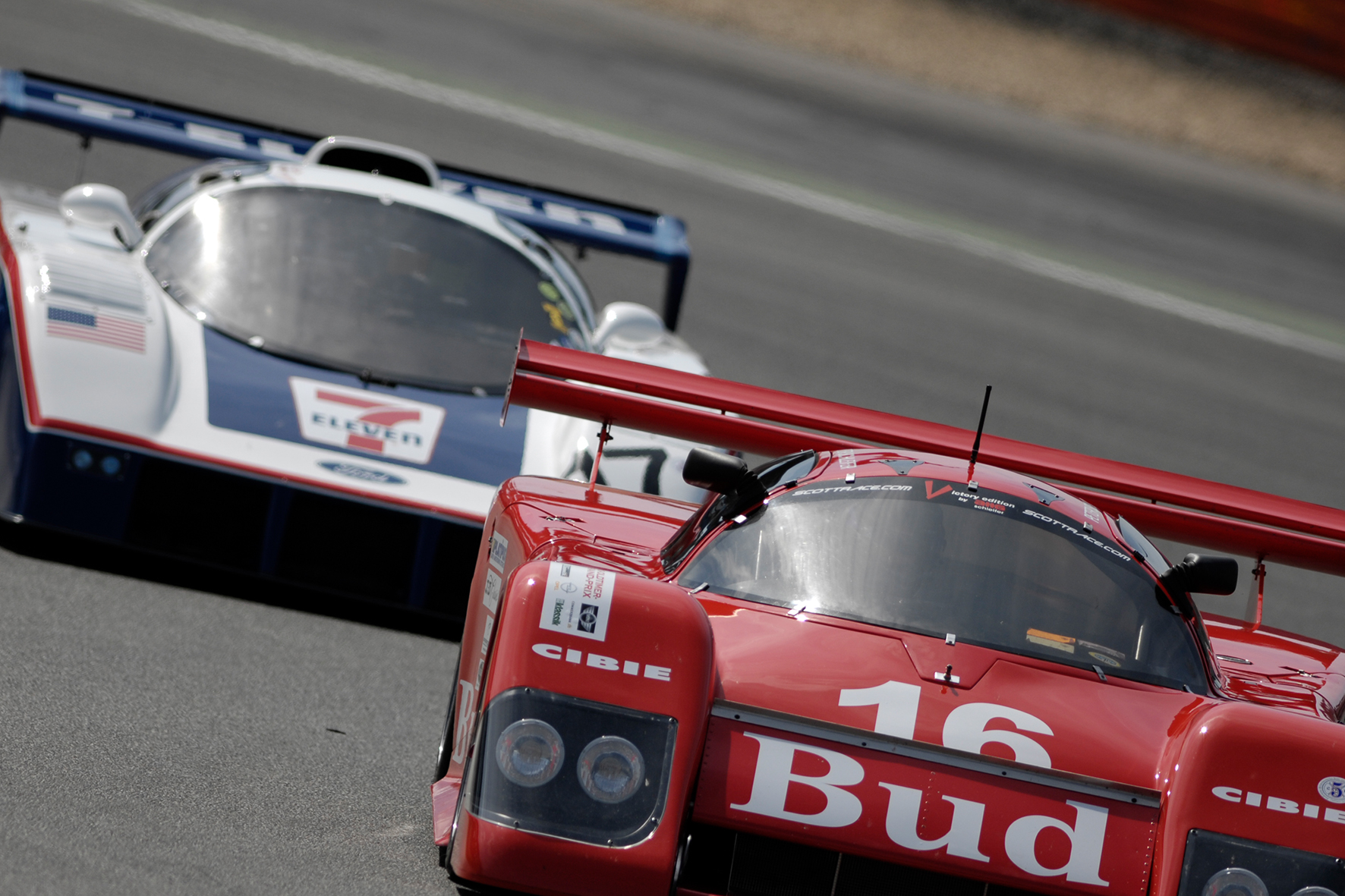 The racing cars therefore not only had to be fast and reliable, they also had to set new standards in terms of fuel consumption.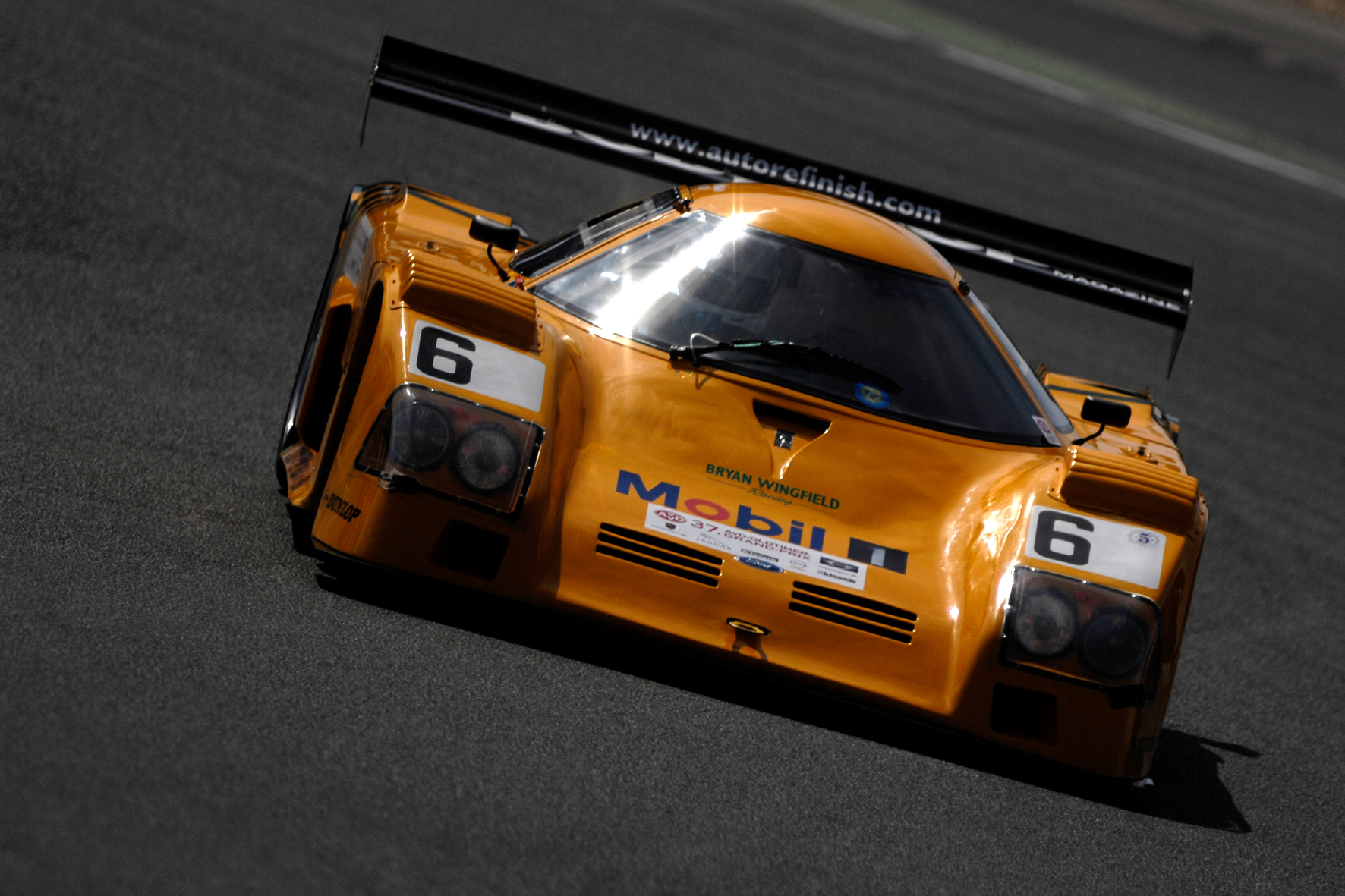 The races in Europe, Asia and the USA, but above all the most famous of all long-distance races, the 24 Hours of LeMans, with its worldwide attention, made the racing series very interesting for many manufacturers for marketing reasons alone.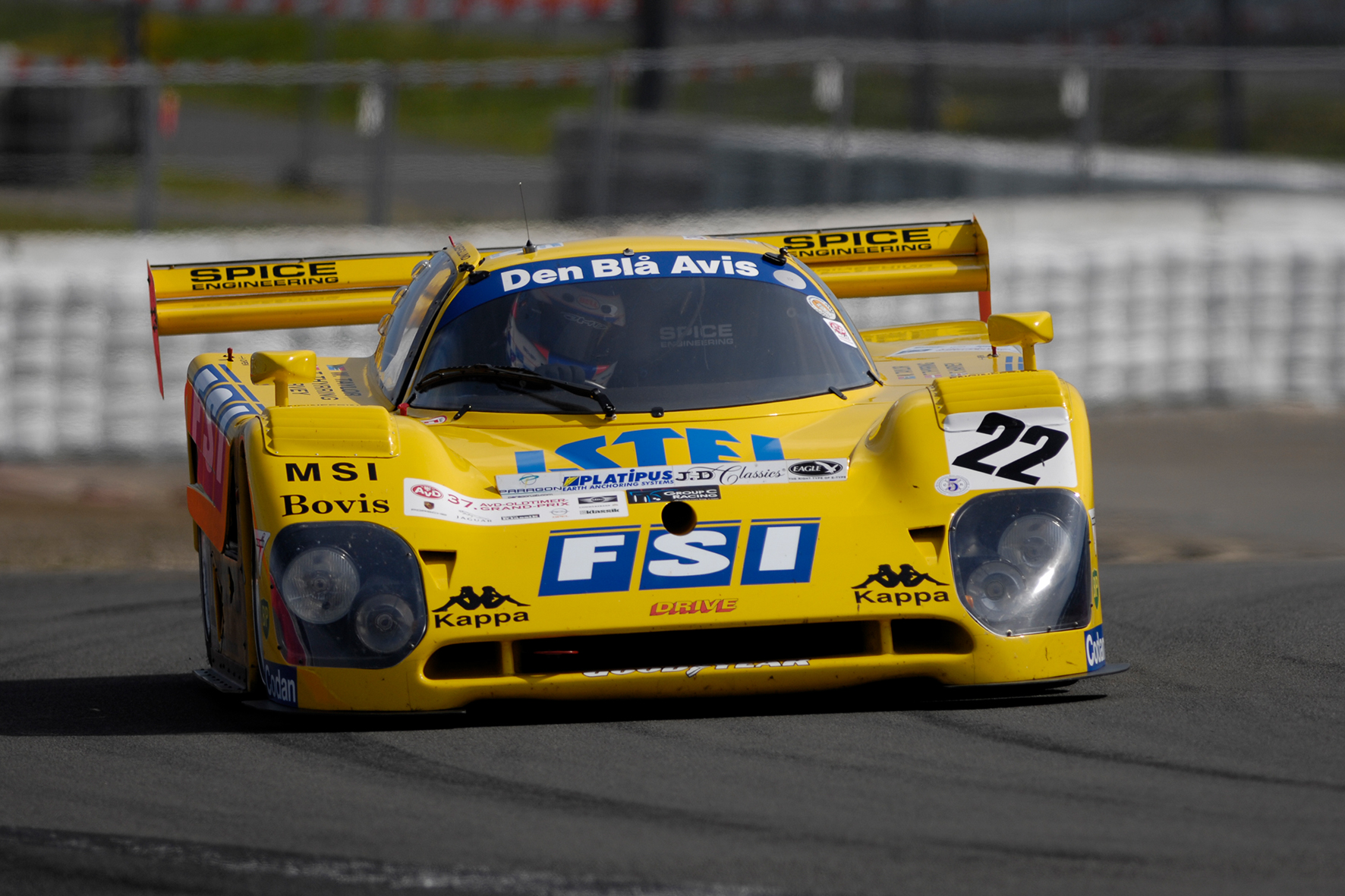 In the beginning it was only Porsche, Lancia and Ford, later followed by Peugeot, Jaguar, Nissan, Toyota, Mazda with a Wankel engine concept and Aston Martin. But private racing teams such as Sauber with Mercedes engines also provided large, colorful starting fields.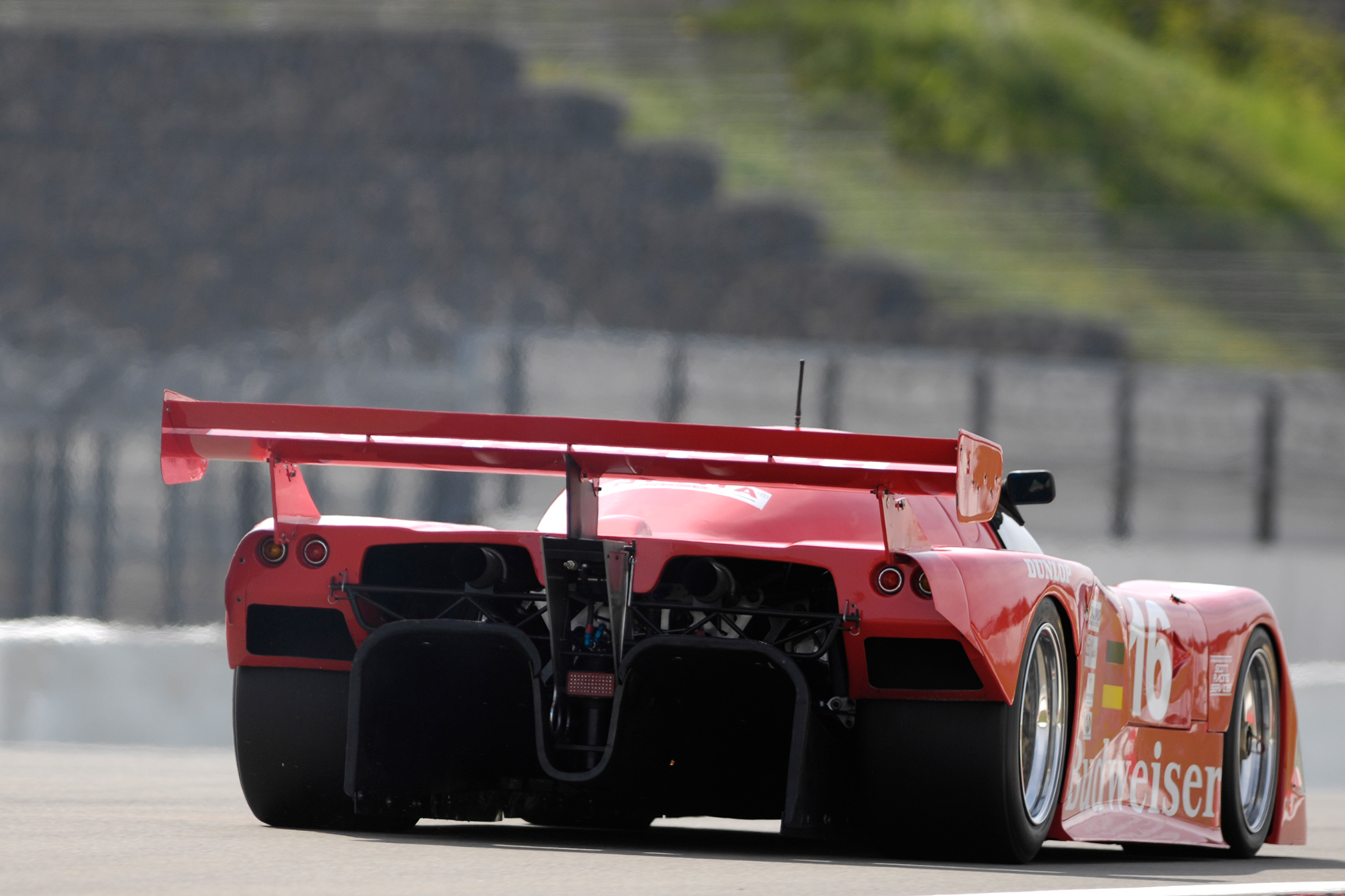 The sports prototypes of those years were pure ground effect racing cars. They had huge underbody air ducts , which accelerated the air flowing under the car, creating an unprecedented downforce. A Porsche 956 at a speed of 250 km/h could easily have driven upside down on the ceiling without falling over.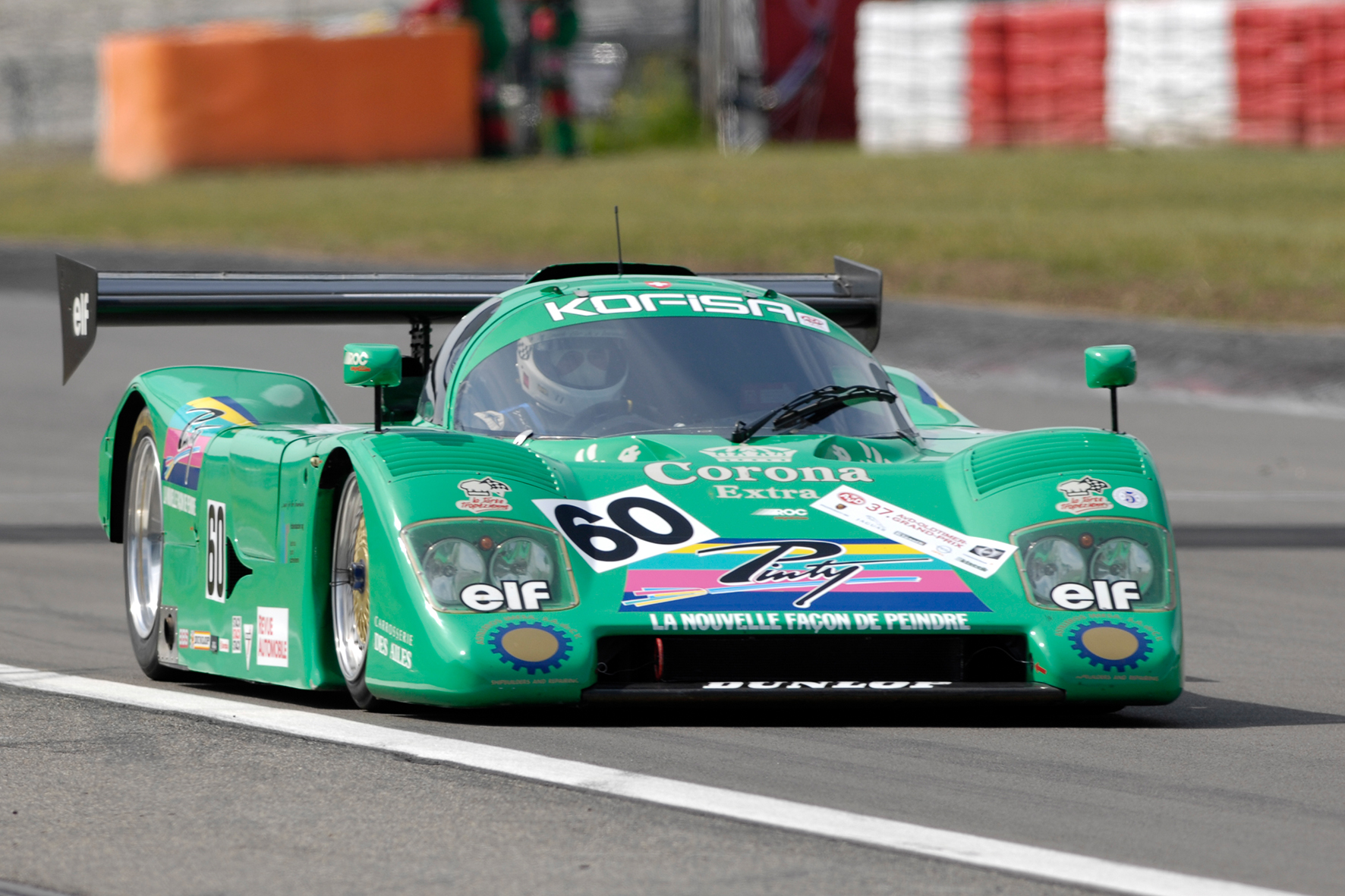 The ultimate Group C icon of course is the Porsche 956 and its successor, the 962. It was the dominant racing car of the era and was used by both the Porsche factory and private teams. The Porsche works racing cars were driven by Jochen Mass, Derek Bell, Jackie Ickx and the still very young but ultra-fast Stefan Bellof. The same Stefan Bellof achieved an incredible record lap in 6:11.13min on May 28, 1983 on the shortened 20.835 km long Nordschleife of the Nürburgring with the 956K painted in Rothmans blue with chassis number 007.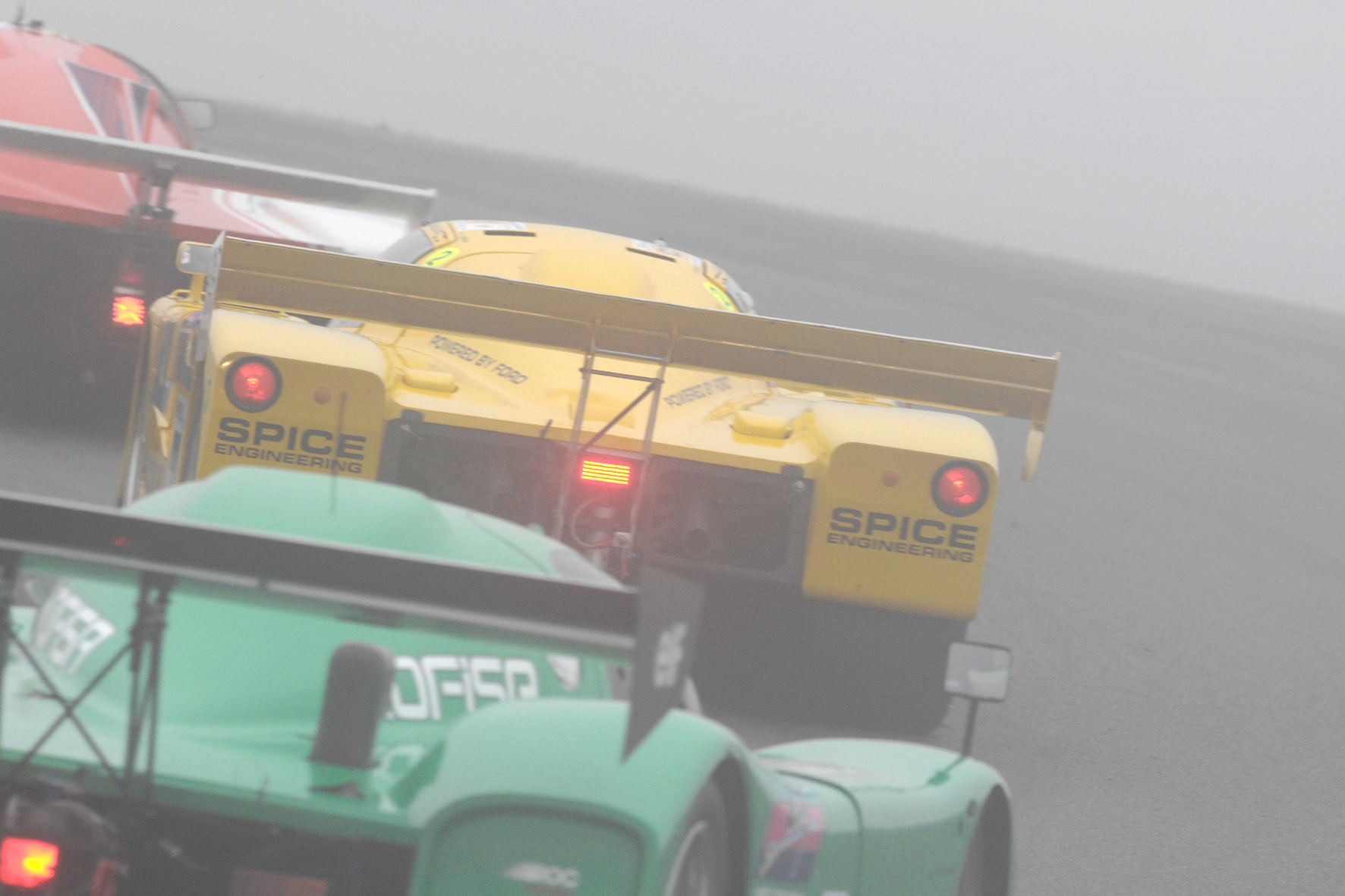 Stefan Bellof was probably a born racing driver, unbelievable talent and a willingness to take risks, he didn't make it easy to keep up with the established racing drivers.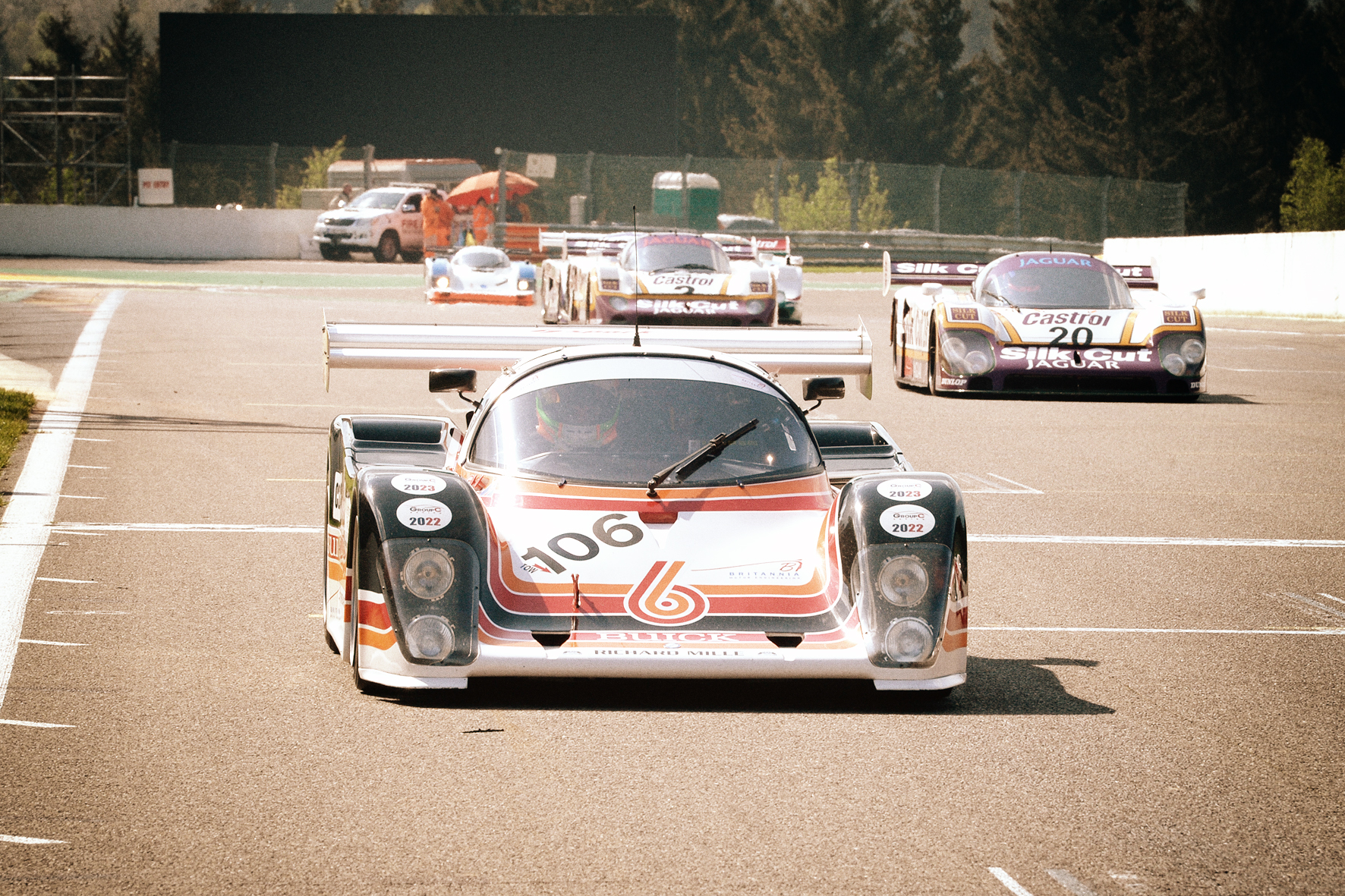 From a German point of view, the Group C races were very successful both for the Porsche brand and for Jochen Mass, who was able to secure the world championship. In addition, some others like Hans-Joachim Stuck or Klaus Ludwig were able to celebrate overall victories in LeMans. But unfortunately there was also the tragic side of racing. In 1985, two German Formula 1 drivers who were also driving in the Brand World Championship had a fatal accident within a month.
First it hit the young Stefan Bellof at Spa Francorchamps in the notorious Eau Rouge, which at the time offered hardly any run-off zones, then four weeks later Manfred Winkelhock streaked in an endurance race at Mosport, Canada.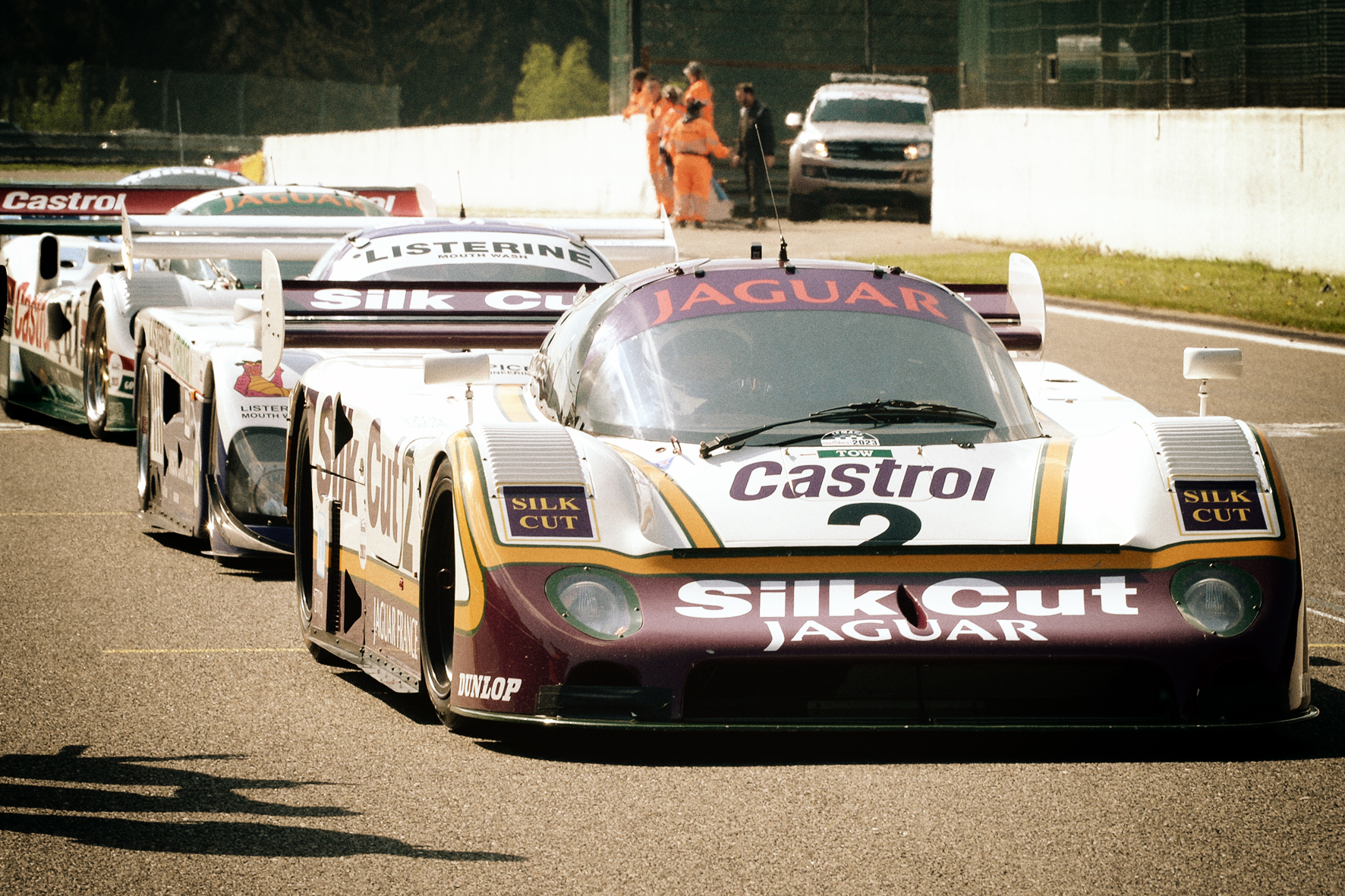 Racing at the time was still far more dangerous than it is today, race car chassis were built from an aluminum honeycomb structure and weren't a fraction of the toughness of today's carbon fiber monocoques and Group C racers in LeMans had straight speeds beyond 350km/h at the long Hunaudières.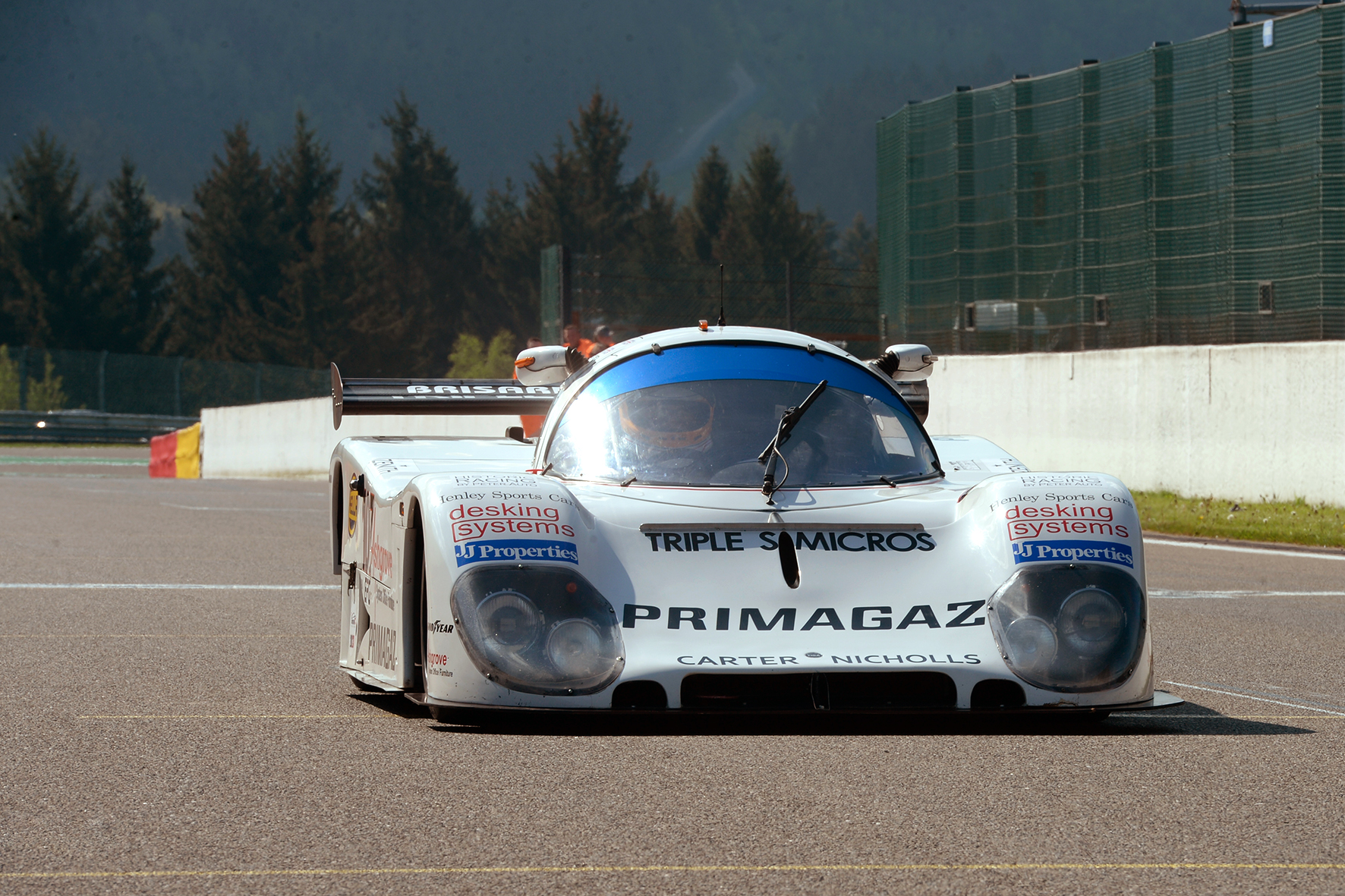 Experiencing these wonderful sports prototypes again today at historical racing events is breathtaking, they are incredibly beautiful with their soft curves and really extremely flat. Of course they are always among the fastest racing cars on a weekend of historic motorsport and yes, these racing cars are almost 40 years old and older. You shouldn't miss the next opportunity to watch Group C. Enjoy my photo gallery here. Find out more about our photographer Ralph Lüker.