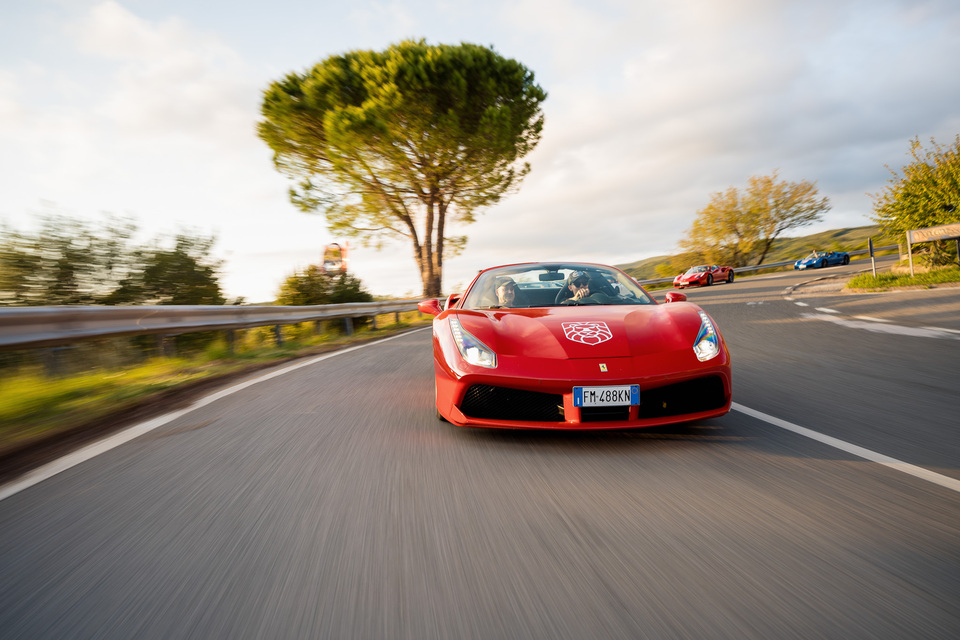 Gran Turismo Toscana 2021
5-10 October 2021
Maranello – Florence – Grosseto – Lucca
Join Gran Turismo for a long weekend escape to Emilia-Romagna and Tuscany. One day with factory visits, three days of driving and five nights in great hotels.
Supercar included!
Welcome to Tuscany
One of the most beautiful places on the planet. The hilly nature, the vineyards and the food. Oh, and lets not forget about all the insanely nice roads for a fast car.
During this weekend event you will have about 750 kilometers of pure driving joy with your supercar of choice. You will have a lot of great food and drink some of the finest wine from the region. The event starts in Maranello (Emilia-Romagna) with visits to both Lamborghini and Ferrari.
The best part? A Ferrari or Lamborghini of is included in the event. Click the button below to learn more.