In the late 1950s and early '60s, Goodyear engineers were feeling enlightened—and their tires actually were. The glow, unfortunately, didn't last.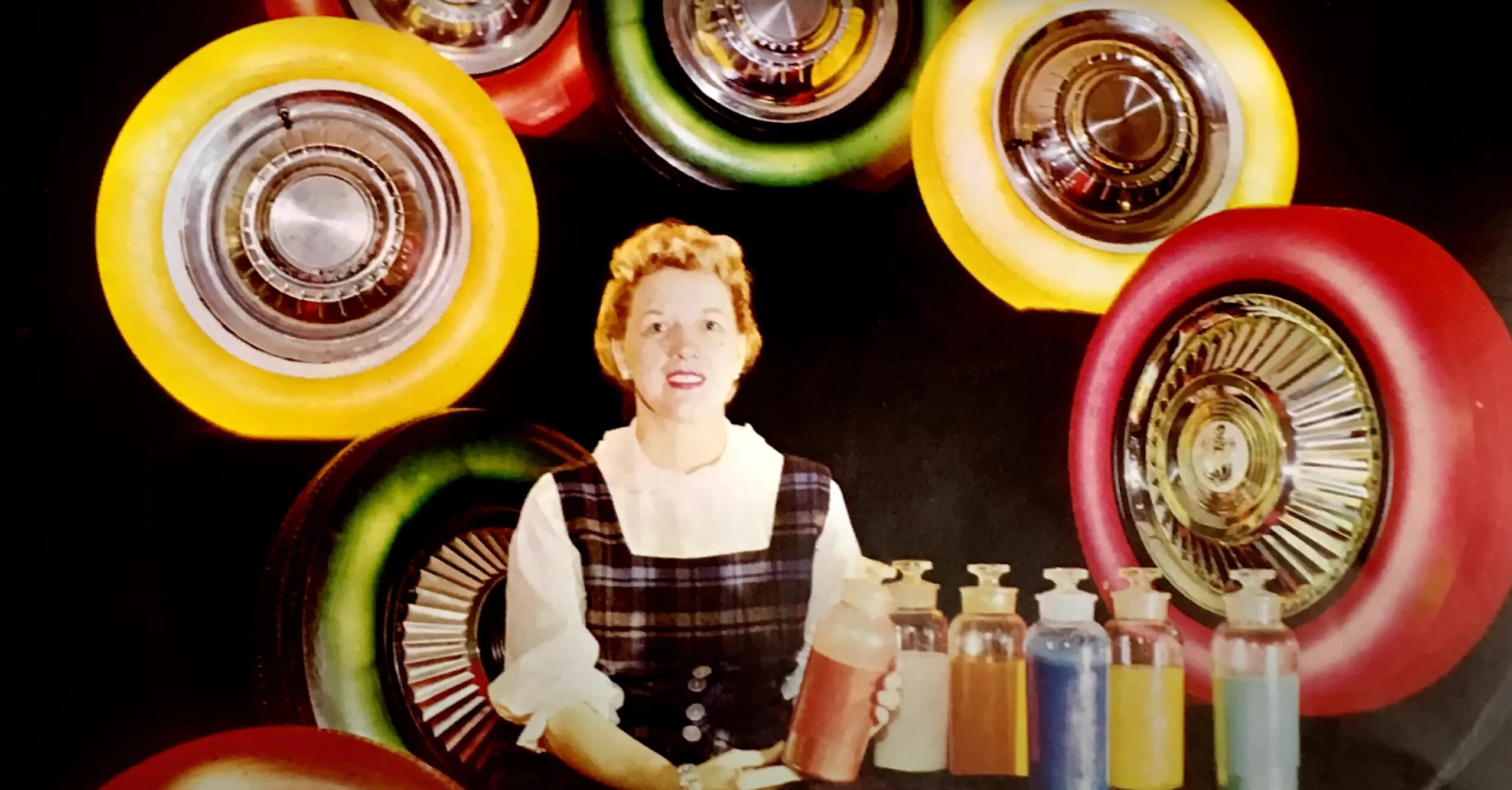 More than five decades ago, in what the Ohio tire manufacturer called "one of the most dramatic tire developments in the history of the industry," Goodyear unveiled a custom car accessory unlike no other: illuminated tires.
"Once the tires reach the market—and that could happen in a few years—auto stylists may use them to carry out a car's color scheme, perhaps matching the tires with the upholstery," Goodyear predicted in a 1961 press release. "And it's not at all unlikely that milady will want tires that enhance her wardrobe, her hair, or even her eyes. Imagine, if you will, one girl telling another: 'But, my dear, green tires just don't do a thing for your complexion.' When that day comes, it will mean a whole new frontier for the tire designer."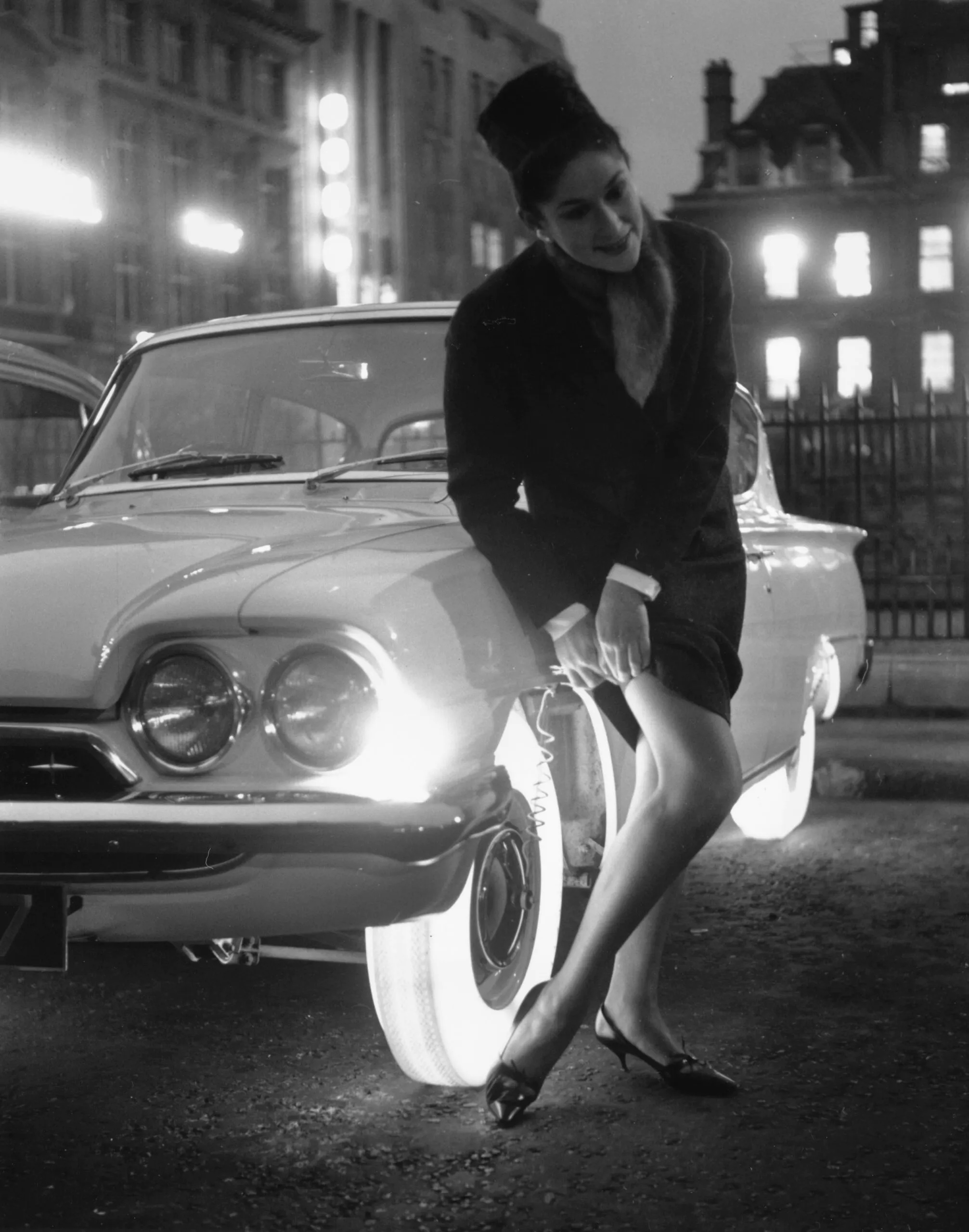 Goodyear engineers were feeling enlightened—and their tires actually were
Sexist? Totally. But typical marketing for the era. And Goodyear didn't stop there.
"Goodyear's translucent tire can be produced in any color to match the car … or perhaps the wife's new outfit," said Goodyear development manager John J. Hartz, doubling down on the awkward characterization. "Someday a wife may tell a husband, 'Charlie, go out and change the tires. I'm wearing my blue dress tonight.'"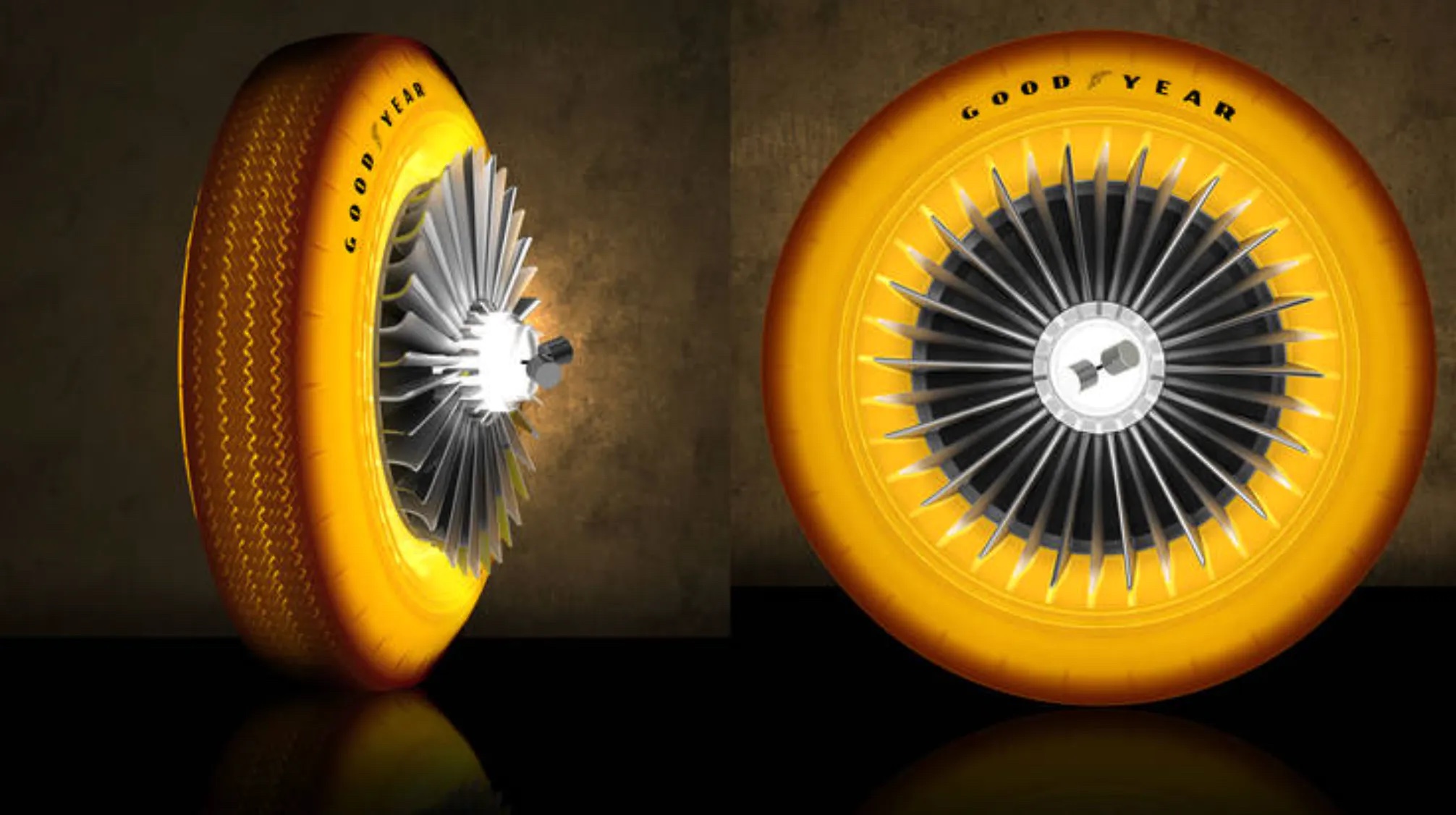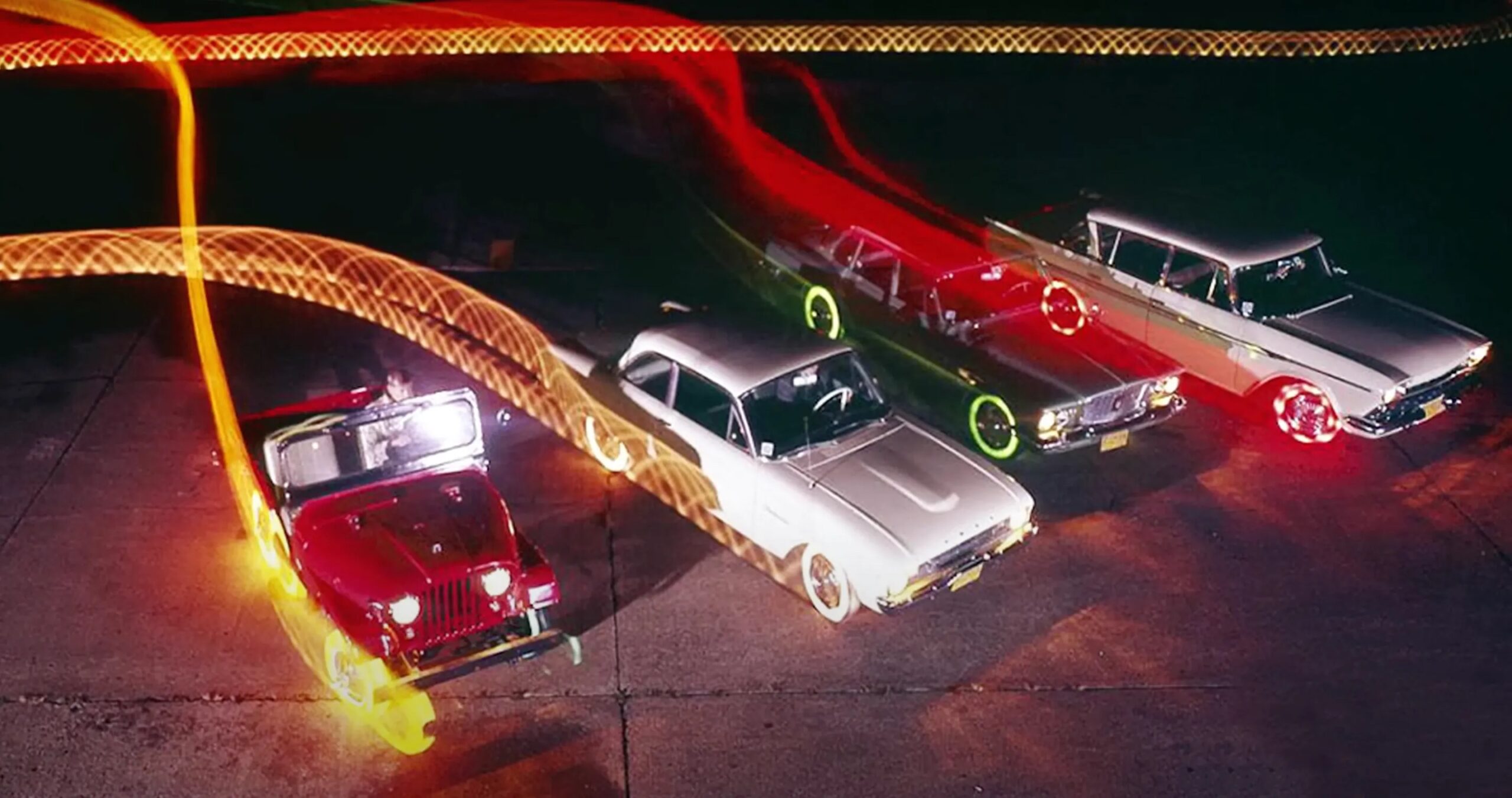 Regardless of its cringeworthy marketing, Goodyear's illuminated tires offered custom car enthusiasts plenty of exciting possibilities. The creation of Goodyear chemist William Larson and co-worker Anthony Finelli, the tires were made of Neothane, a synthetic polyurethane rubber that combined the hardness of plastic with the resilience of rubber. To create the new-fangled tires, the Neothane was poured into molds and baked at 250°F, a temperature much lower than required to make standard tires. Eliminating the more complicated layering construction of traditional tires, Neothane tires were tubeless, cordless, and—bonus—translucent.
Goodyear could add dye to create a rainbow of different tire colors, and 18 small lights were mounted on the rims inside each tire to create a glow that was particularly brilliant at night. The invention caused quite a stir when Goodyear put a set of red illuminated tires on a Dodge Polara and drove around Miami. It did the same with a Chrysler Silver 300 parading around New York City.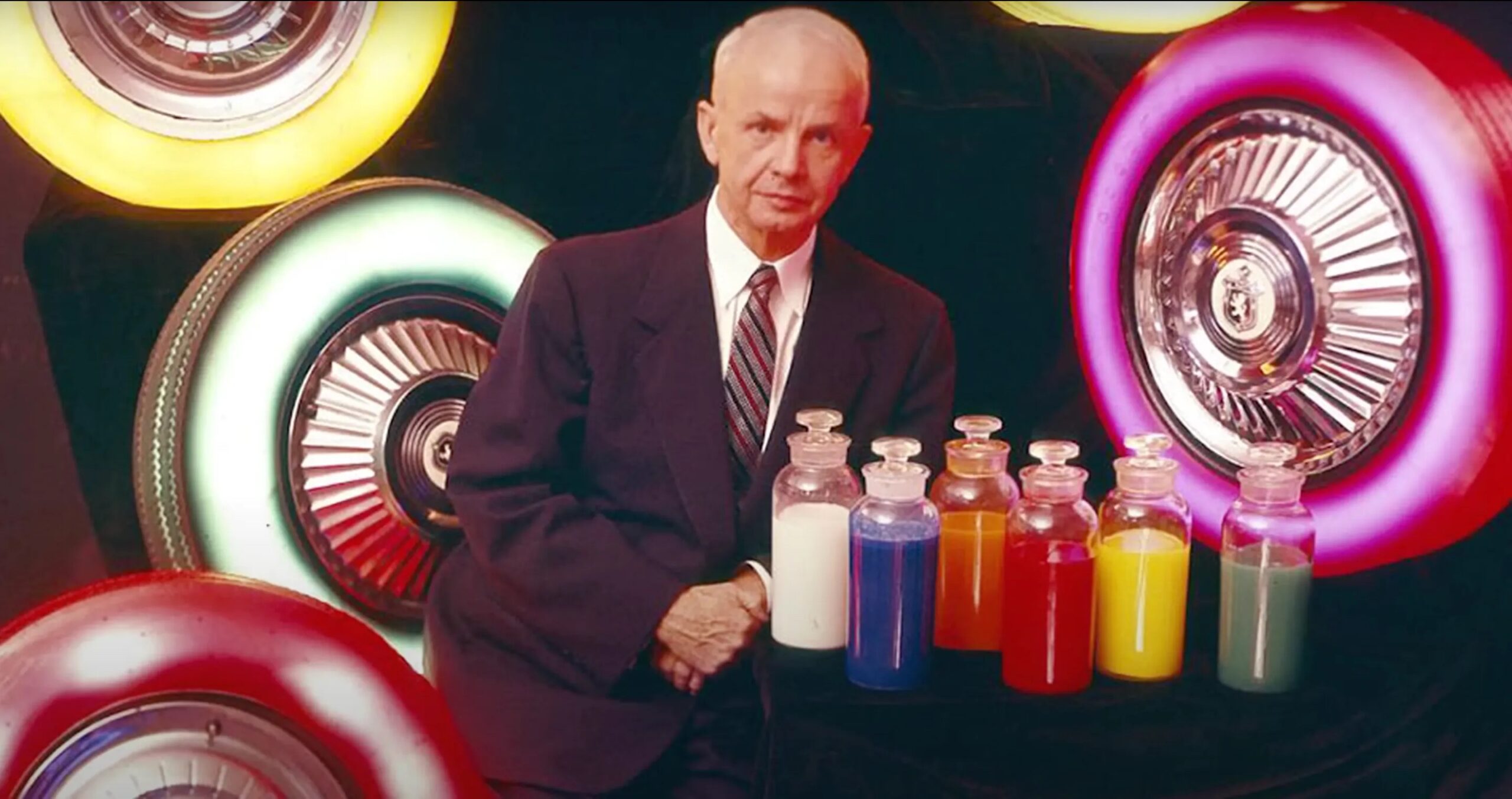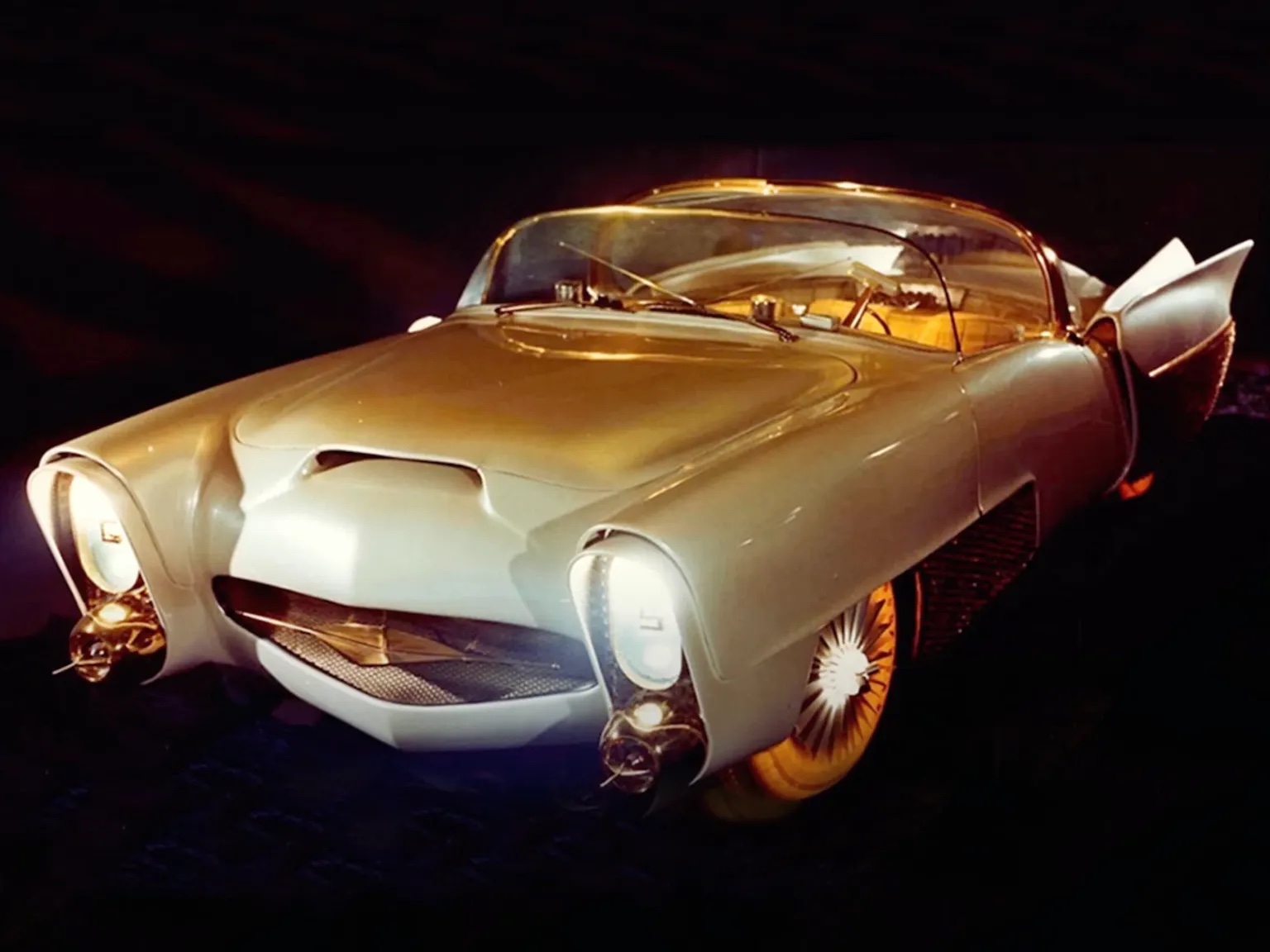 While Goodyear reasoned that the glowing tires would provide an additional layer of safety because they were more visible in fog and poor weather, they oftentimes had the opposite effect. Since they looked like something straight out of science fiction, other drivers would dangerously hit their brakes or turn their heads to get a better look.
Although the tires never went into production, one set made it into the hands of Jim "Street" Skonzakes, who poured $75,000 (or about $750K today) into creating the tripped-out Golden Sahara II in the early '60s. The second iteration of a George Barris custom that started with a 1953 Lincoln Capri, the Golden Sahara II wore gold paint mixed with pulverized fish scales, was adorned with gold-plated ornamental work, and featured TV, (non-working) telephone, and a bar in back. It was equipped with state-of-the-art features like remote control start, sensor-based automatic emergency braking, and the ability to drive with one hand by using a "unitrol stick" that controlled both steering and braking.
Those new-fangled Goodyear tires, which Skonzakes referred to as "glass," were the cherry on the sundae. In 2018, the Golden Sahara II sold at auction—in unrestored condition—for $385,000.
"We refer to the car as a laboratory on wheels," Skonzakes told television host Garry Moore on I've Got A Secret in 1962. "Everyone seems interested in a futuristic car, and the Golden Sahara is a very successful car at auto shows. People appreciate it."
When the Golden Sahara II was restored following Skonzakes' death in 2018, Goodyear contributed to the restoration by re-creating a set of urethane tires. While the originals could be filled with air, the new ones are completely solid, meaning the car is only drivable at low speeds.
Goodyear held tight to the idea that its Neothane tires would one day become as common as their black rubber counterparts, but that didn't happen. After 10 years of work, engineers threw in the towel.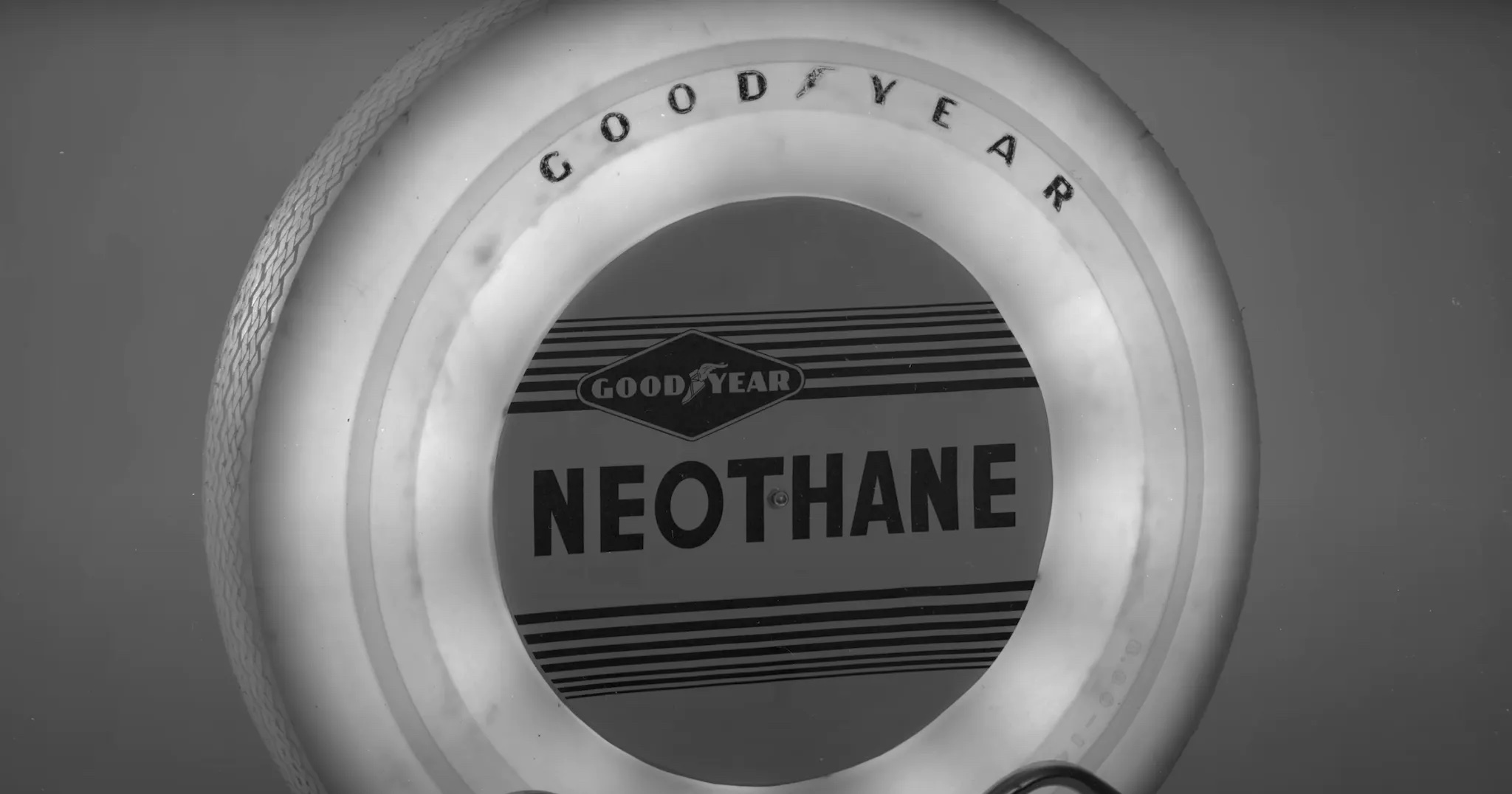 Keith Buckley, senior engineer at Goodyear Tire & Rubber Co., said in a brief phone interview—with the promise of a longer conversation that never materialized—that the new-fangled tires were doomed for several reasons. For one, while the low melting point made them easy to manufacture, the same low melting point also made them susceptible to melting while braking. And while the idea of changing tires to match your mood (or your wife's outfit) seemed like an amazing idea at the time, each tire weighed about 150 pounds, meaning there was no such thing as a "quick change."
But wait! There's more!
"Cost was the big thing, but they weren't practical either," Buckley said. "The Neothane didn't have the grip of standard tires, which made them more dangerous in rainy conditions. And it wouldn't take long before they were covered in road grime, which negated the illumination—and that was their big drawing card."
That's still their primary source of fascination, even if they're just a footnote in automotive history. Find out more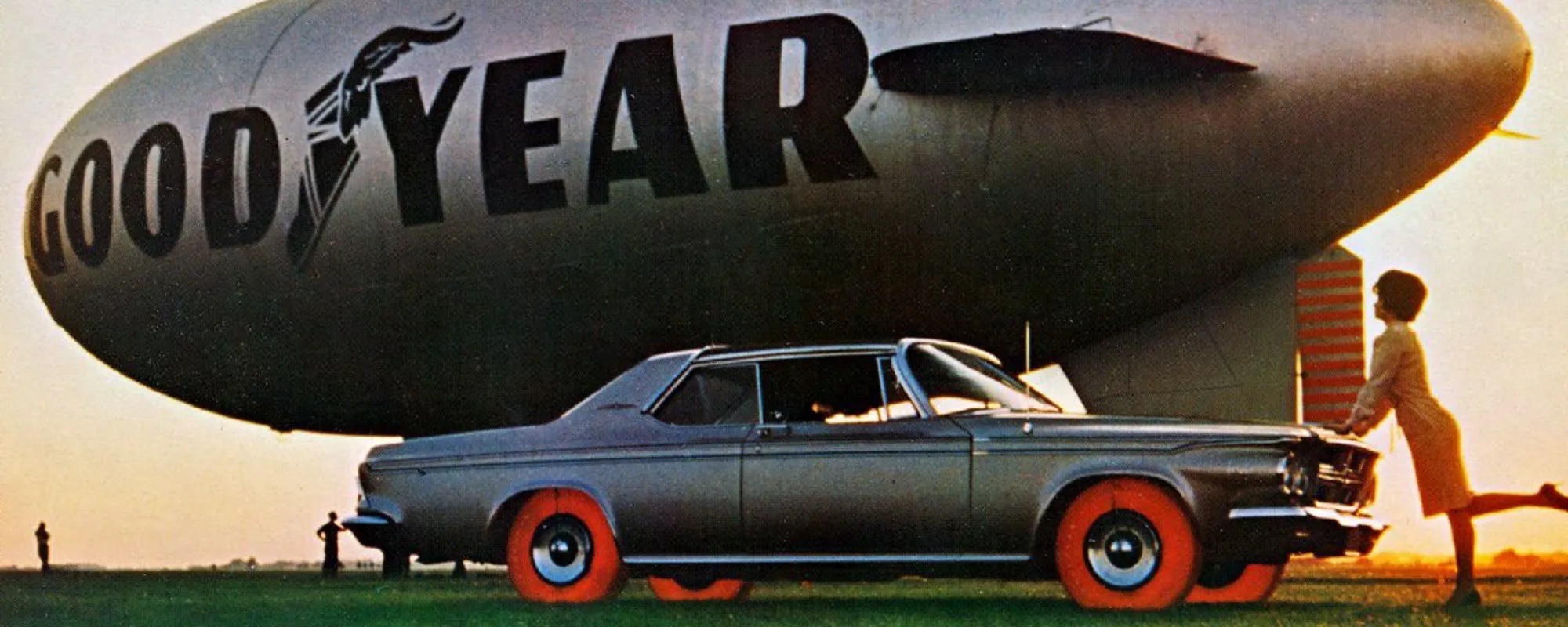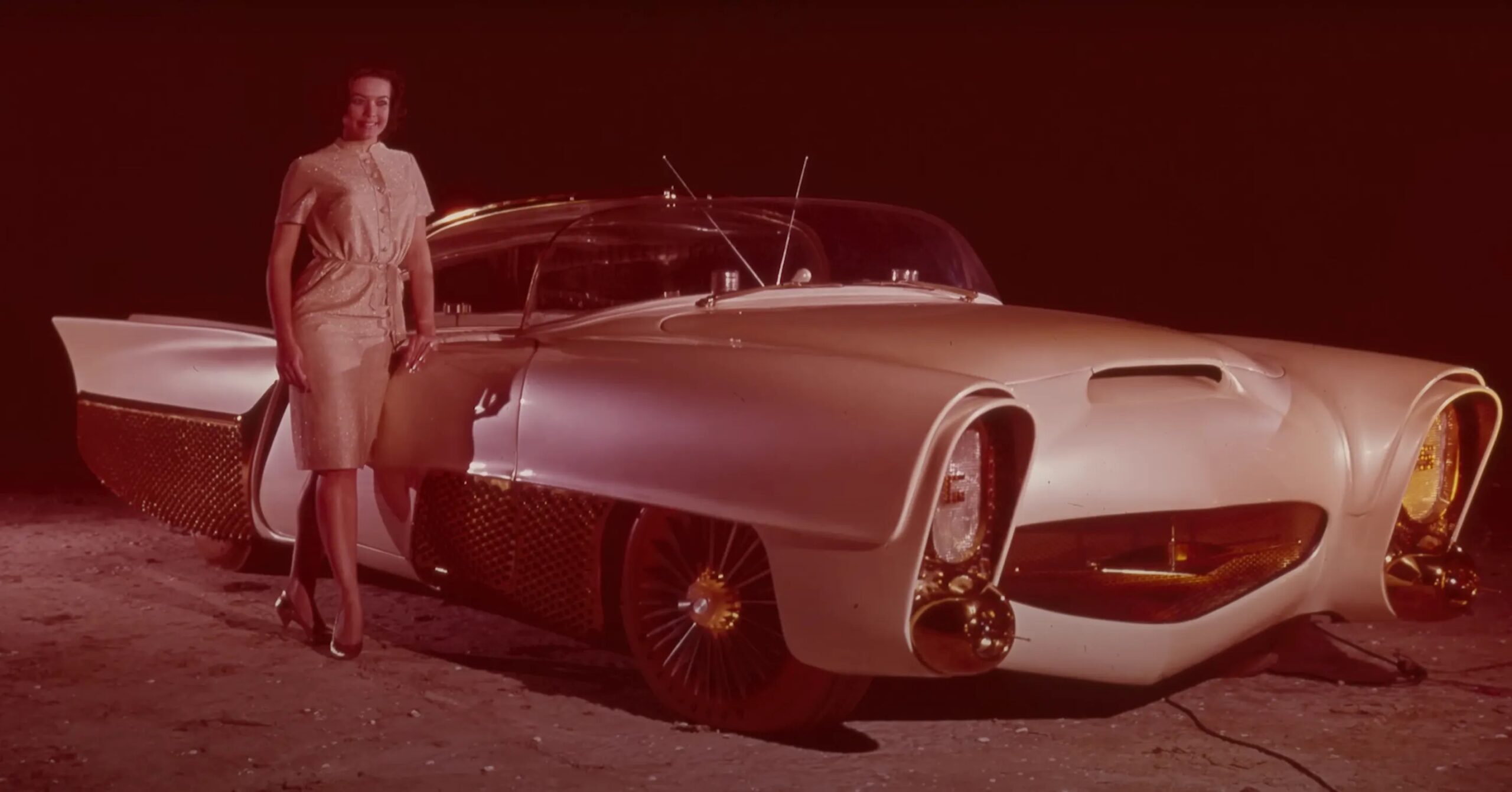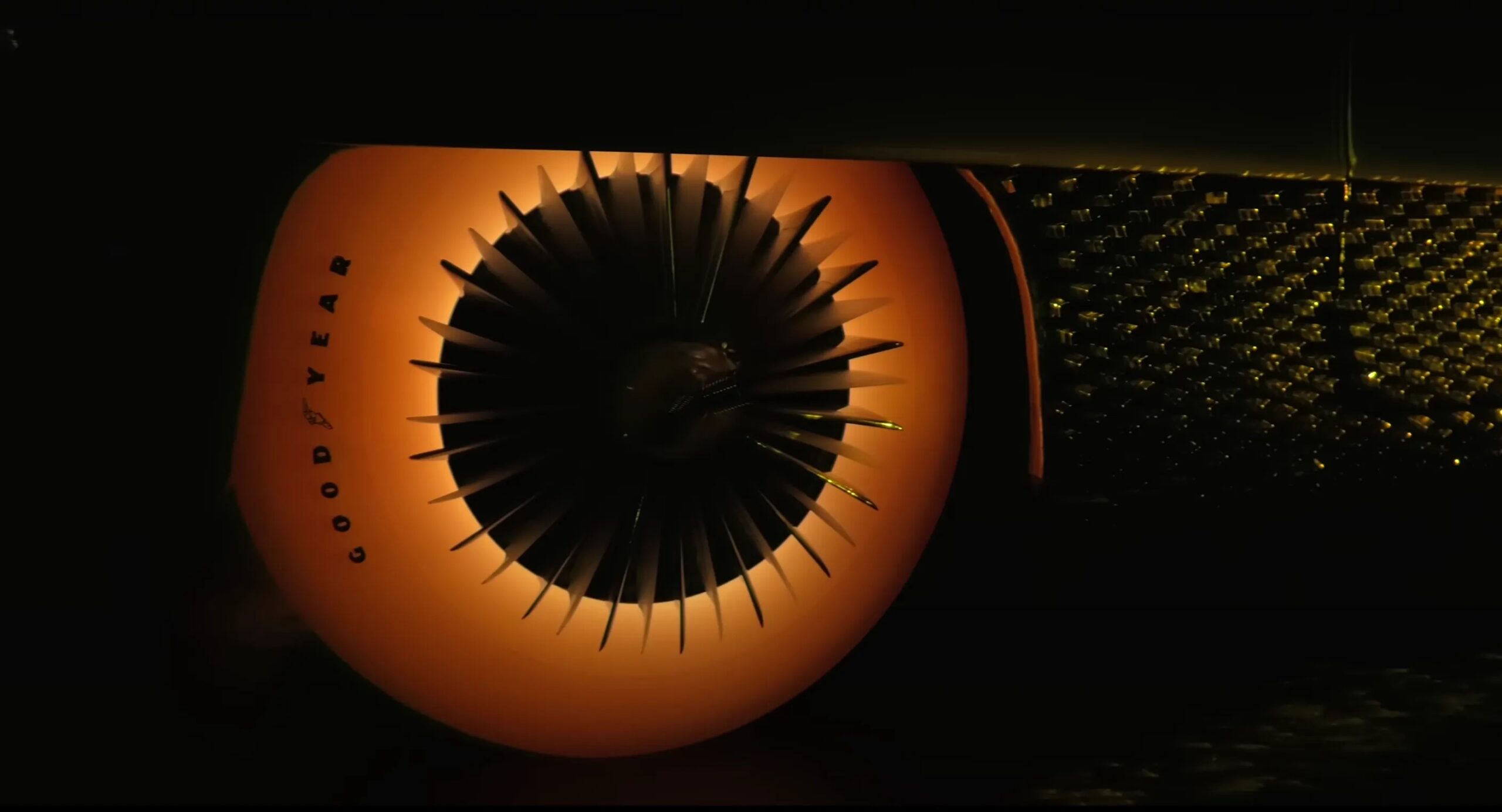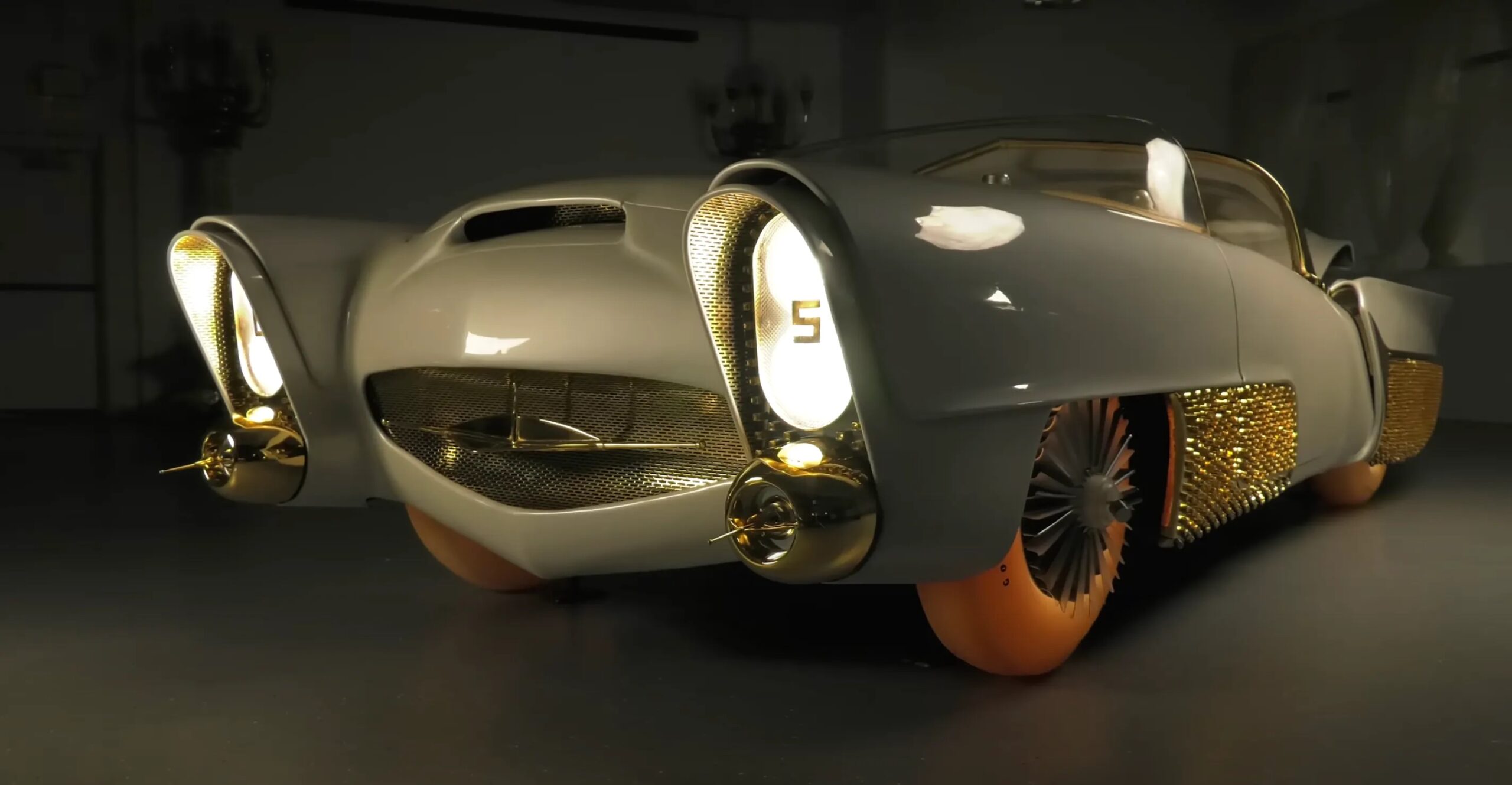 Report by Jeff Peek for hagerty.com