The Circus was the theme for this year's Goodwood Revival. It was billed as "The Greatest Show on Earth" and it was no surprise to find that it lived up to the claim.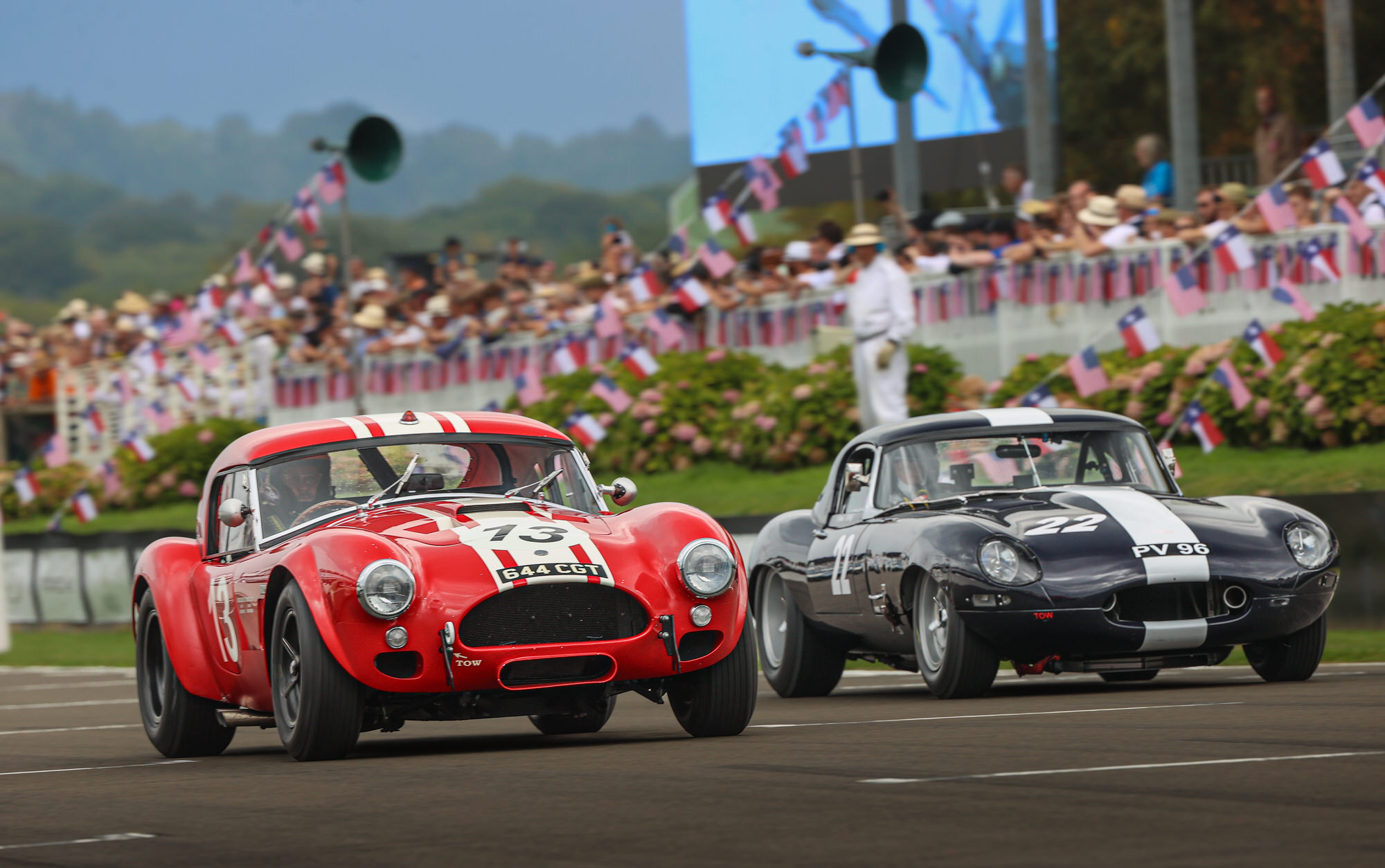 The action on and off track provided excitement and enchantment in equal measure. Bunting was liberally splayed around the grandstand fronts which made a great backdrop for much of the action. It also added a touch of Americana – presumably as part of the celebration of Caroll Shelby's life and career.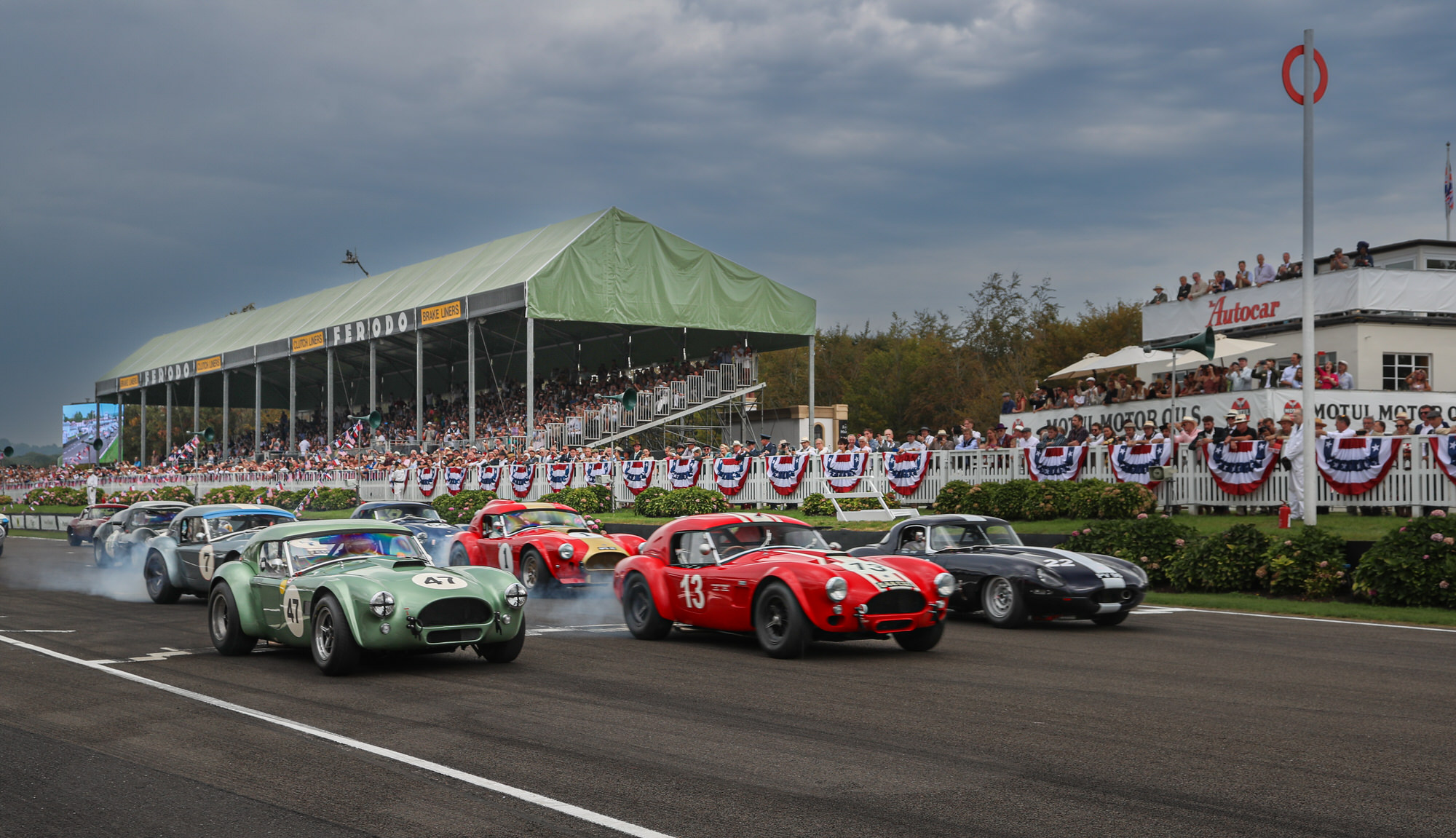 Highlight of that celebration was seeing ( for the first time for me) the first ever Cobra, chassis number CSX2001 that was reportedly repainted in a number of colours during its public launch period in order to give the impression that more than one car had been produced..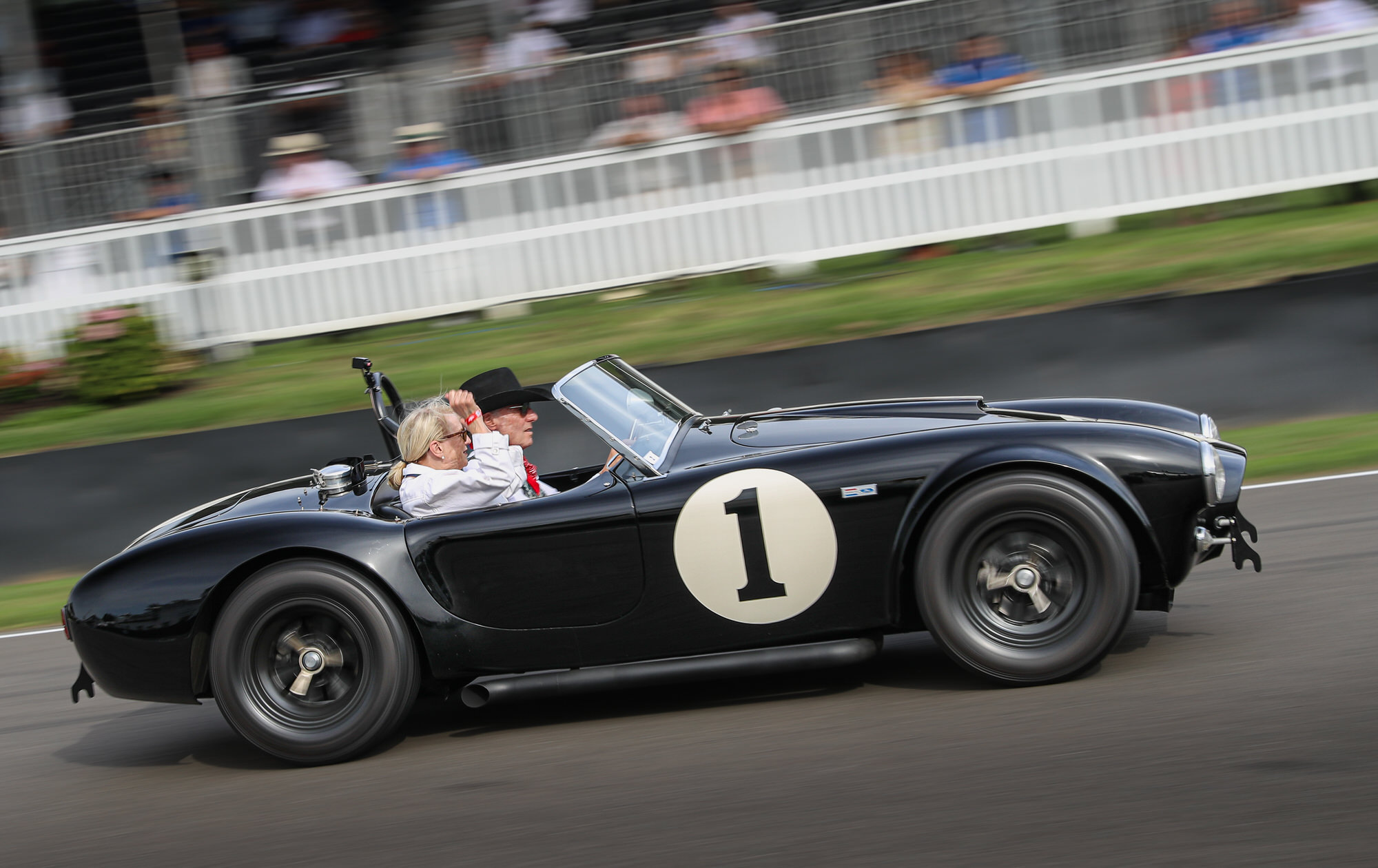 This years Lavant Cup was devoted early 60's sports racing Ferrari's and must surely have broken any previous record for the average value of cars on a Goodwood grid.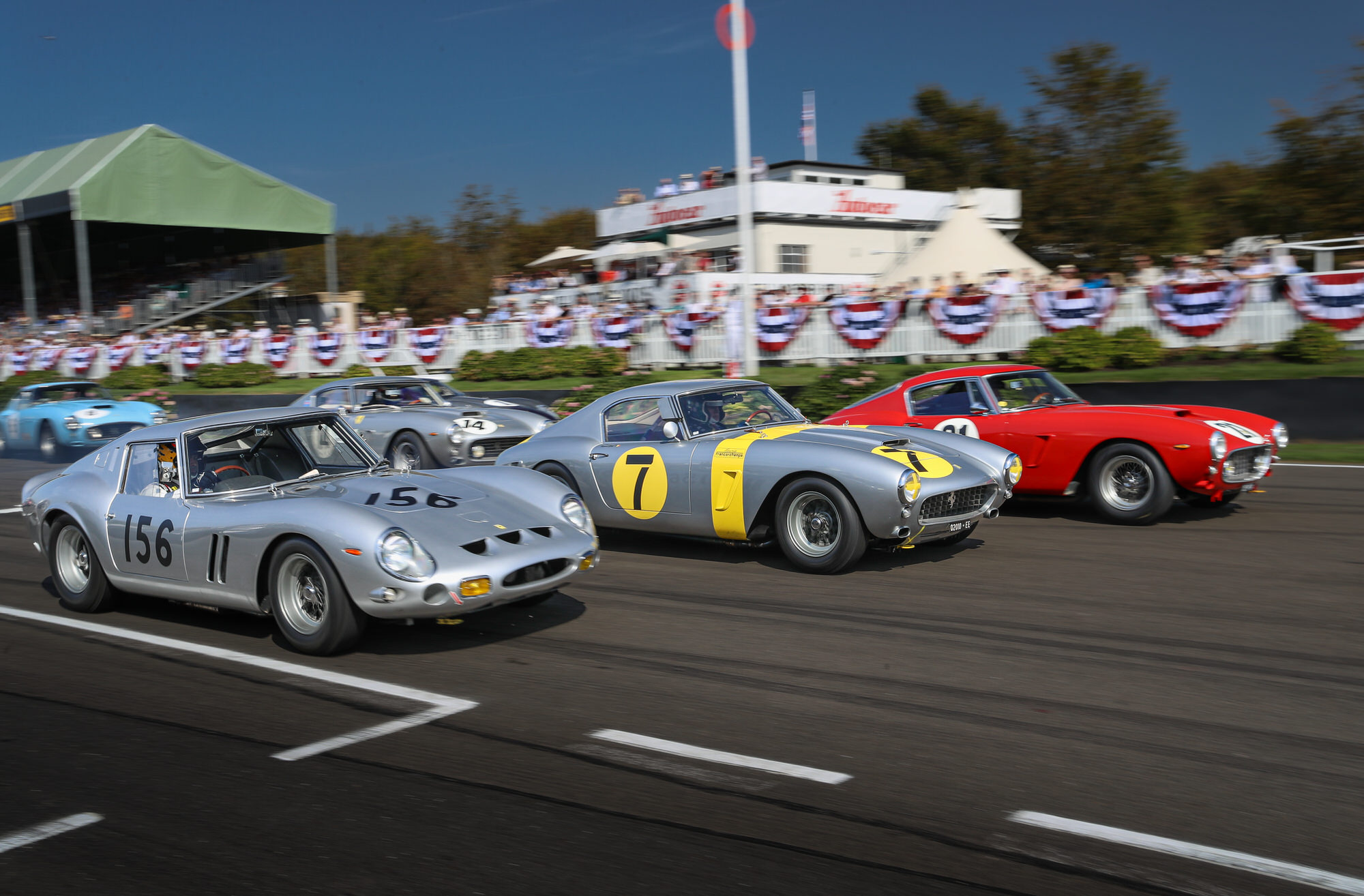 Despite the value they were being raced hard and fast.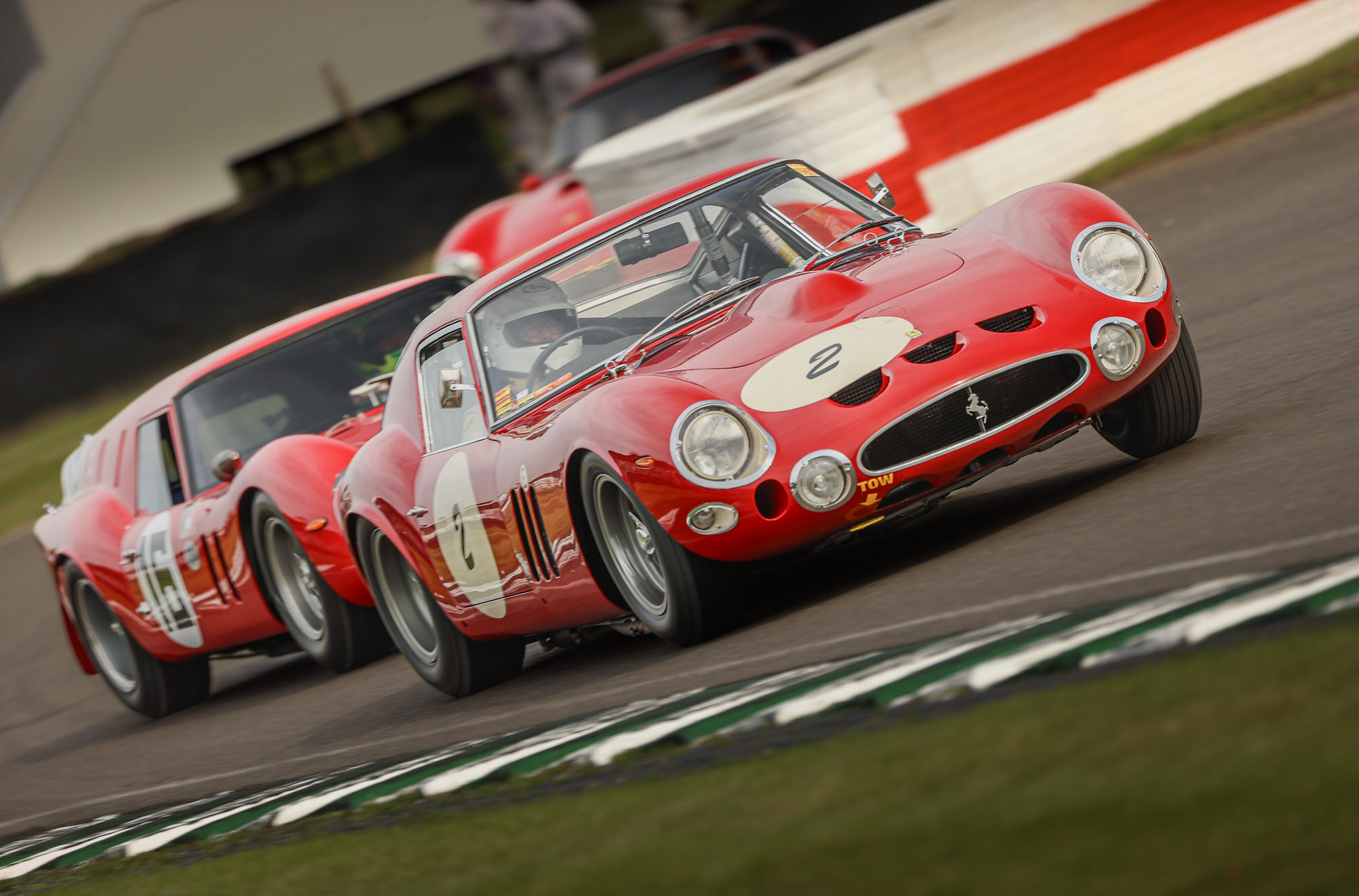 A number of race driver stars were enjoying the classics – here is Jenson Button in his ex Stirling Moss C Type that was comfortably leading the Freddie March Trophy before encountering a mechanical gremlin close to the finish.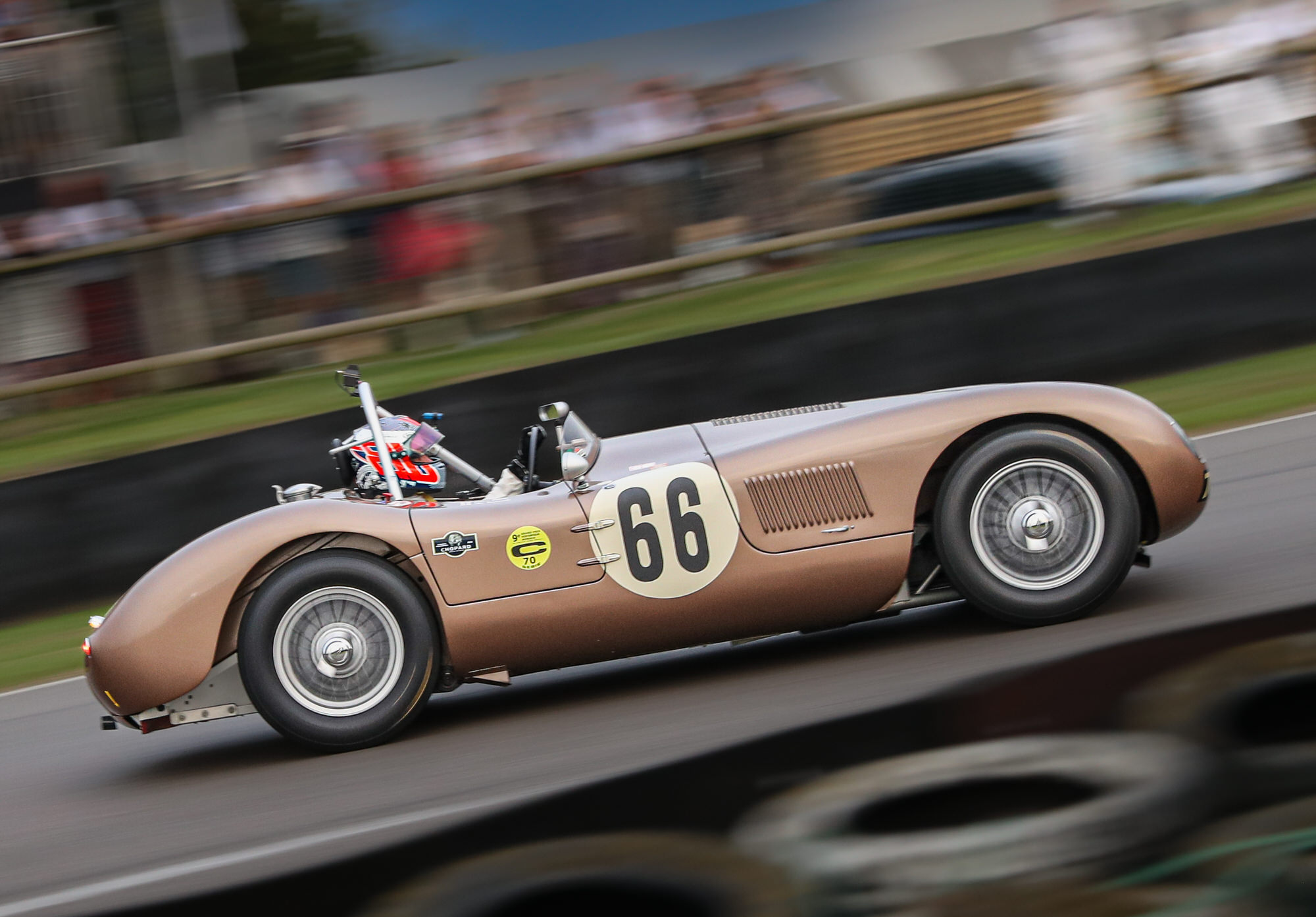 Off the track the circus theme brought with it clowns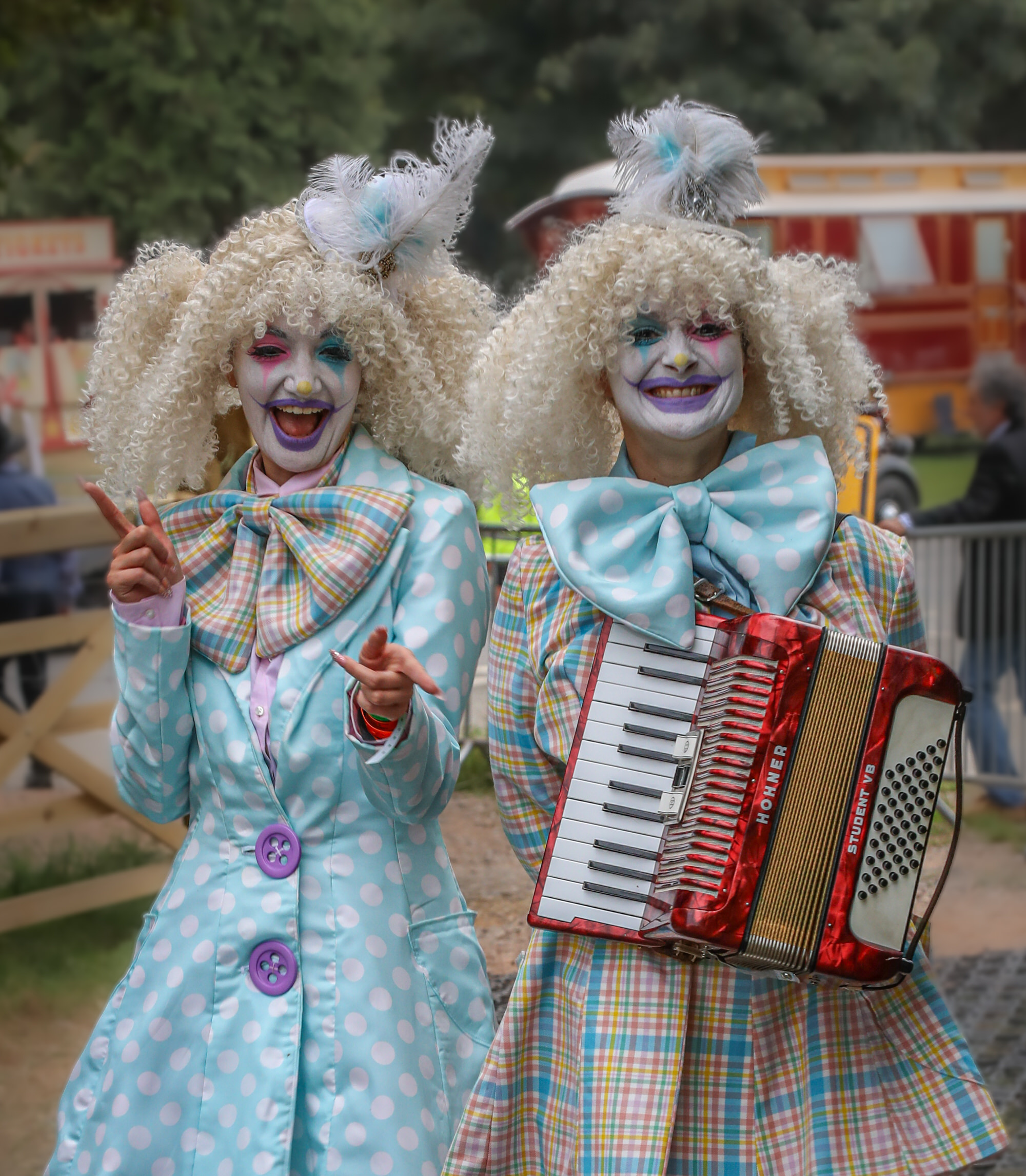 and a Big Top tent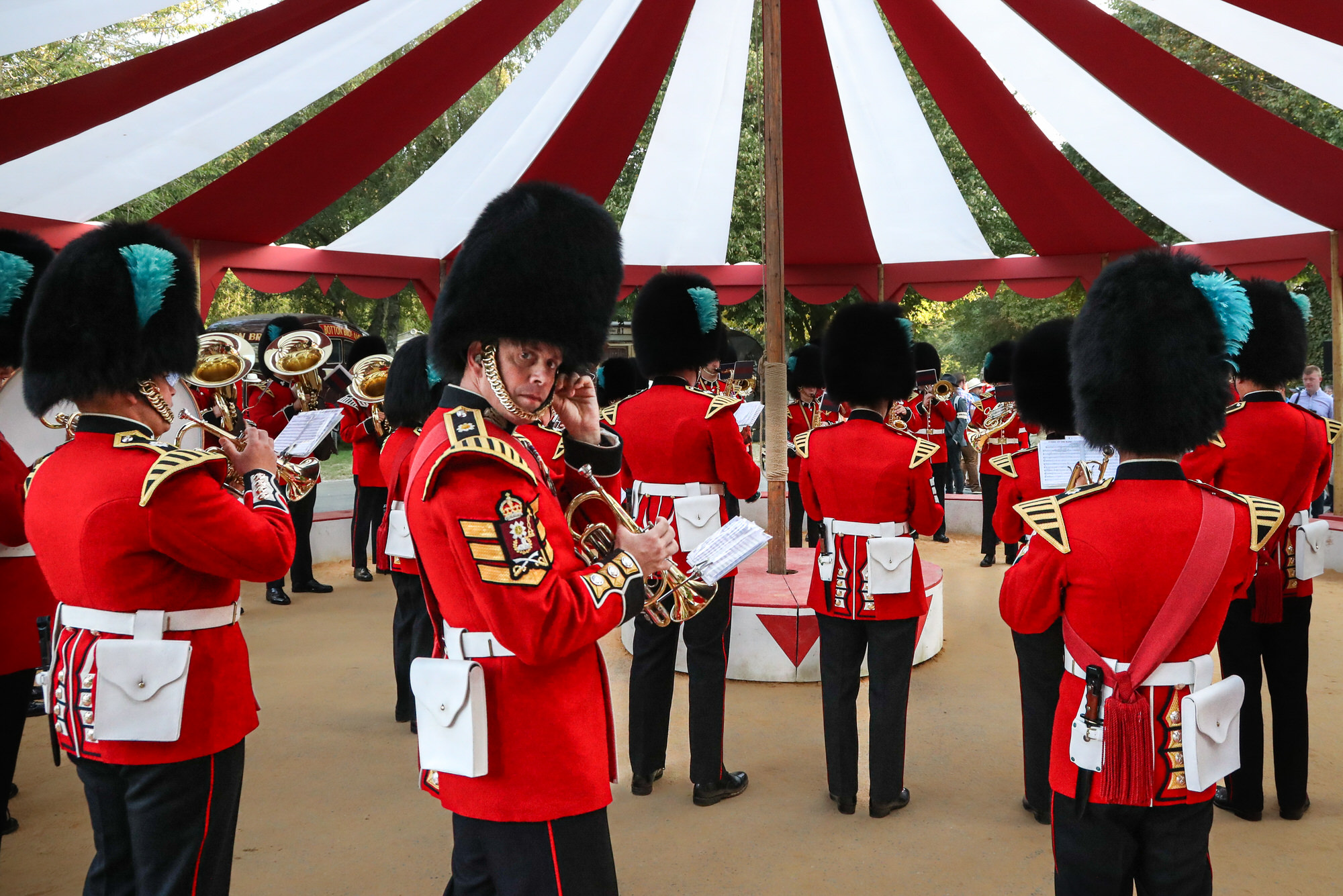 Motor bikes were racing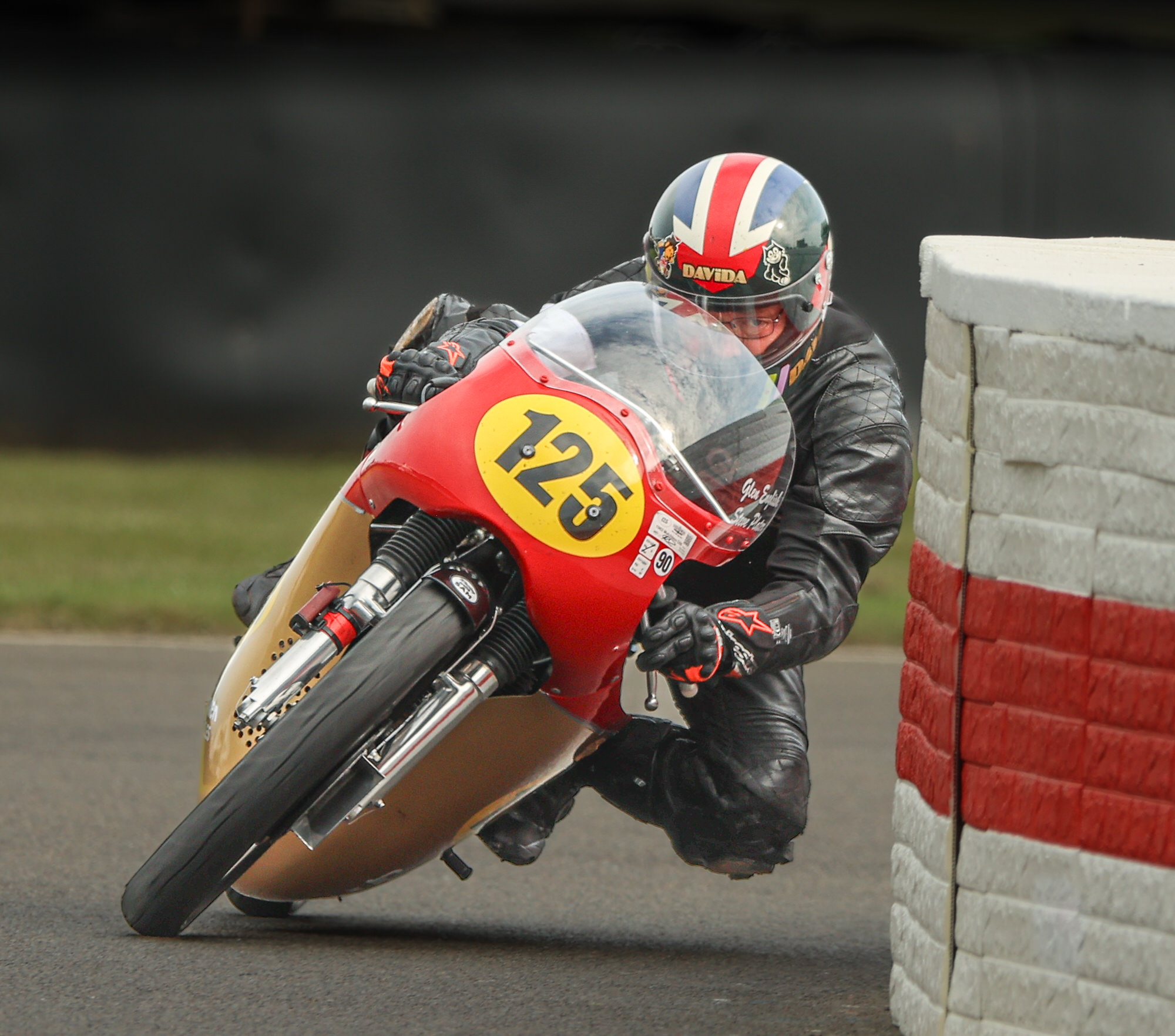 and posing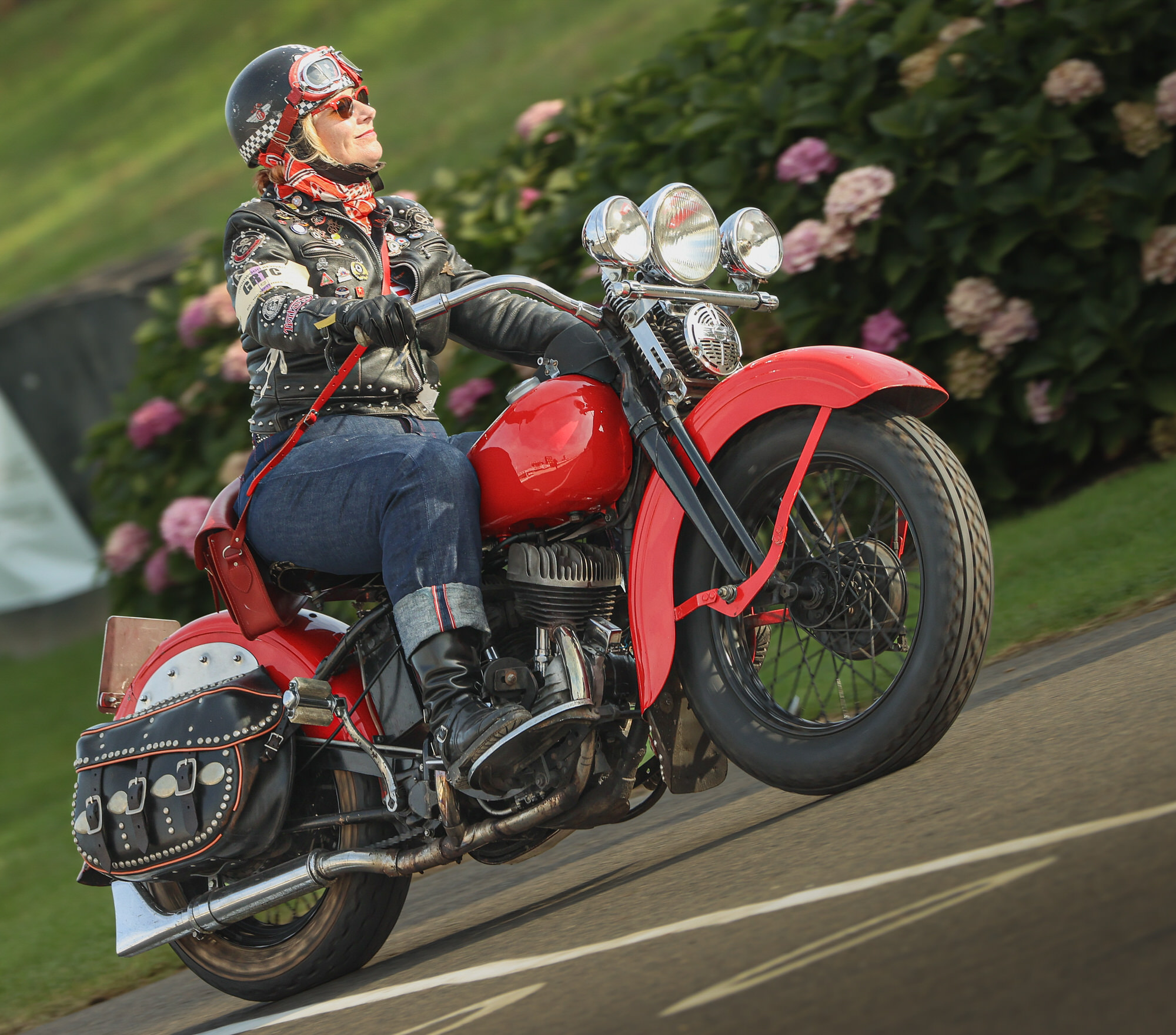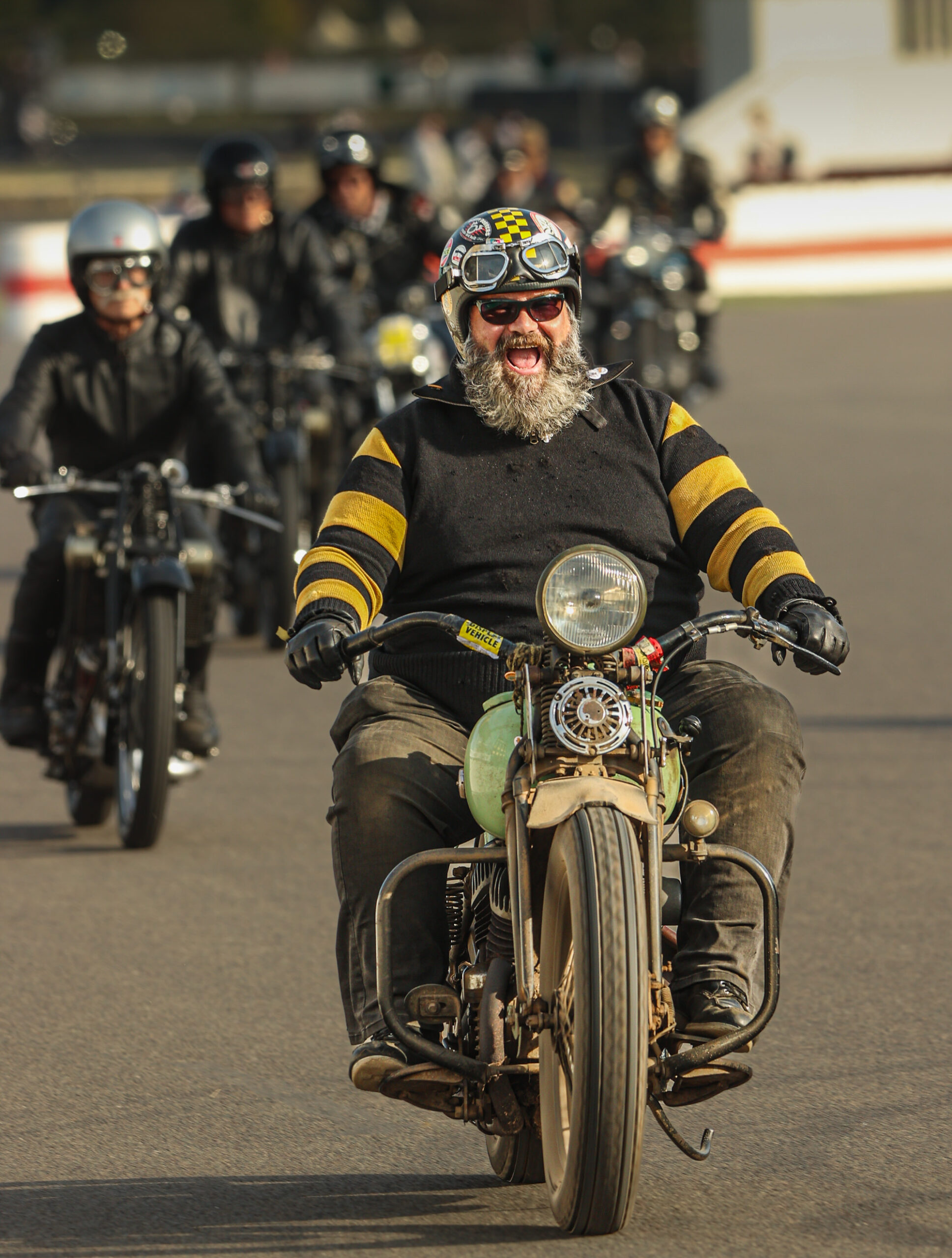 A parade celebrating 75 years of Lotus included the very rare 56B gas Turbine that raced 3 times during the 1971 Formula 1 season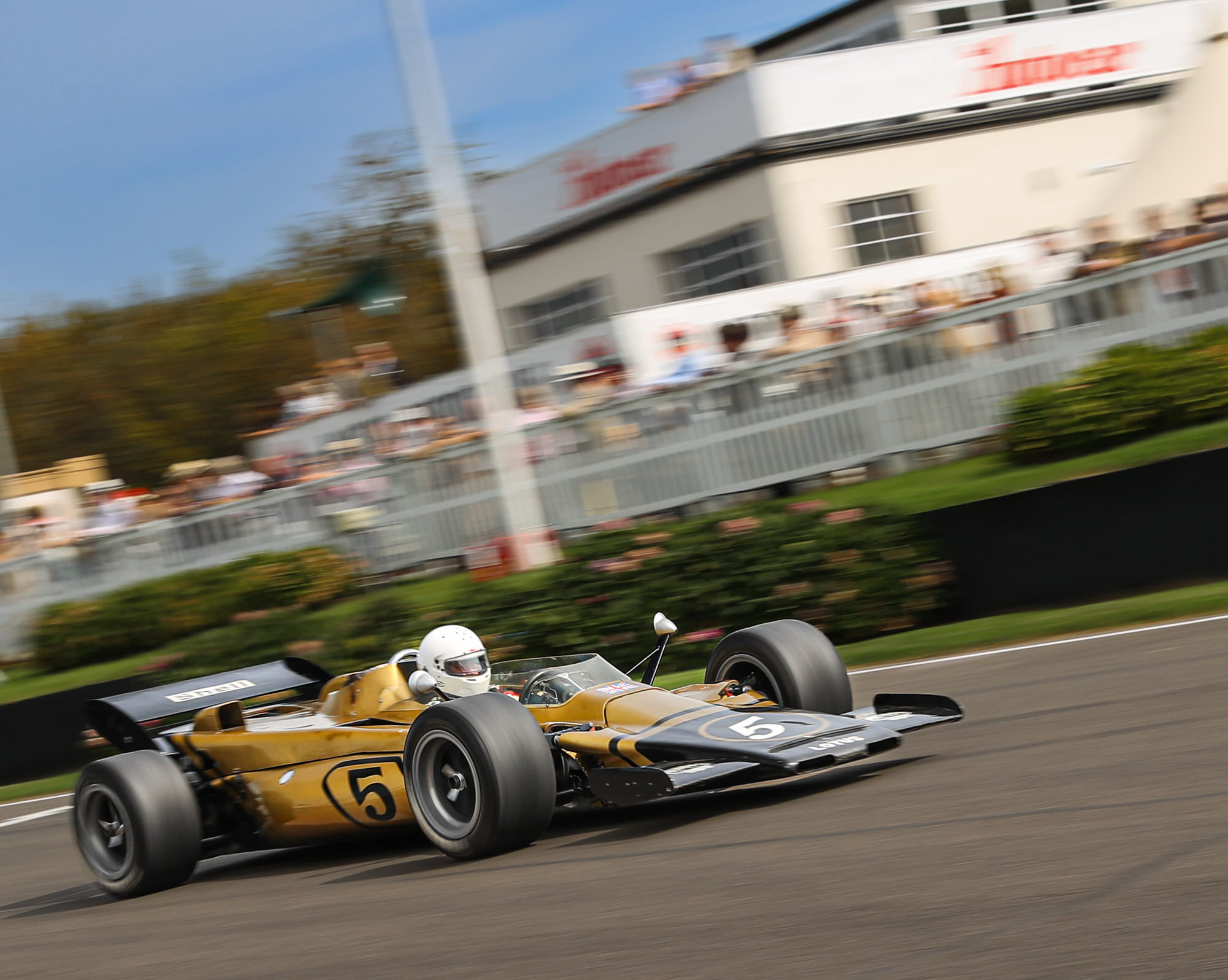 The Whitsun Trophy for "unlimited sports prototypes a type that raced up to 1966" made an unlimited amount of noise as they left the grid. Car number 54 is being driven by Stuart Hal who I have known since he was a kid in school.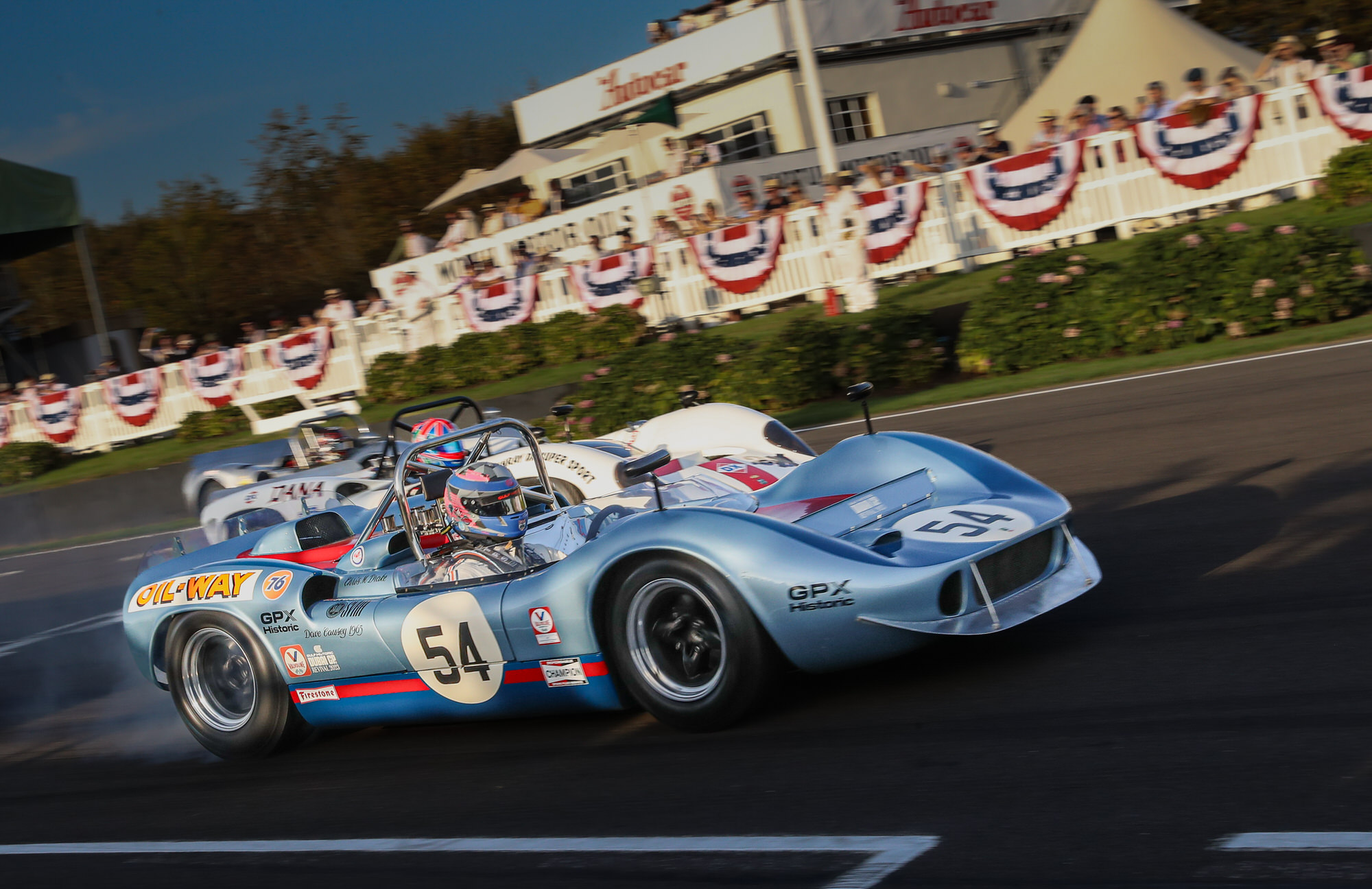 The sole front engined car in the race, owned and driven by Bill Shepherd, was a 427 ( 7 Litre) Cobra which finished a very respectable 8th, ahead of many much more sophisticated rear engined Lolas, McLarens and Ford GT40s.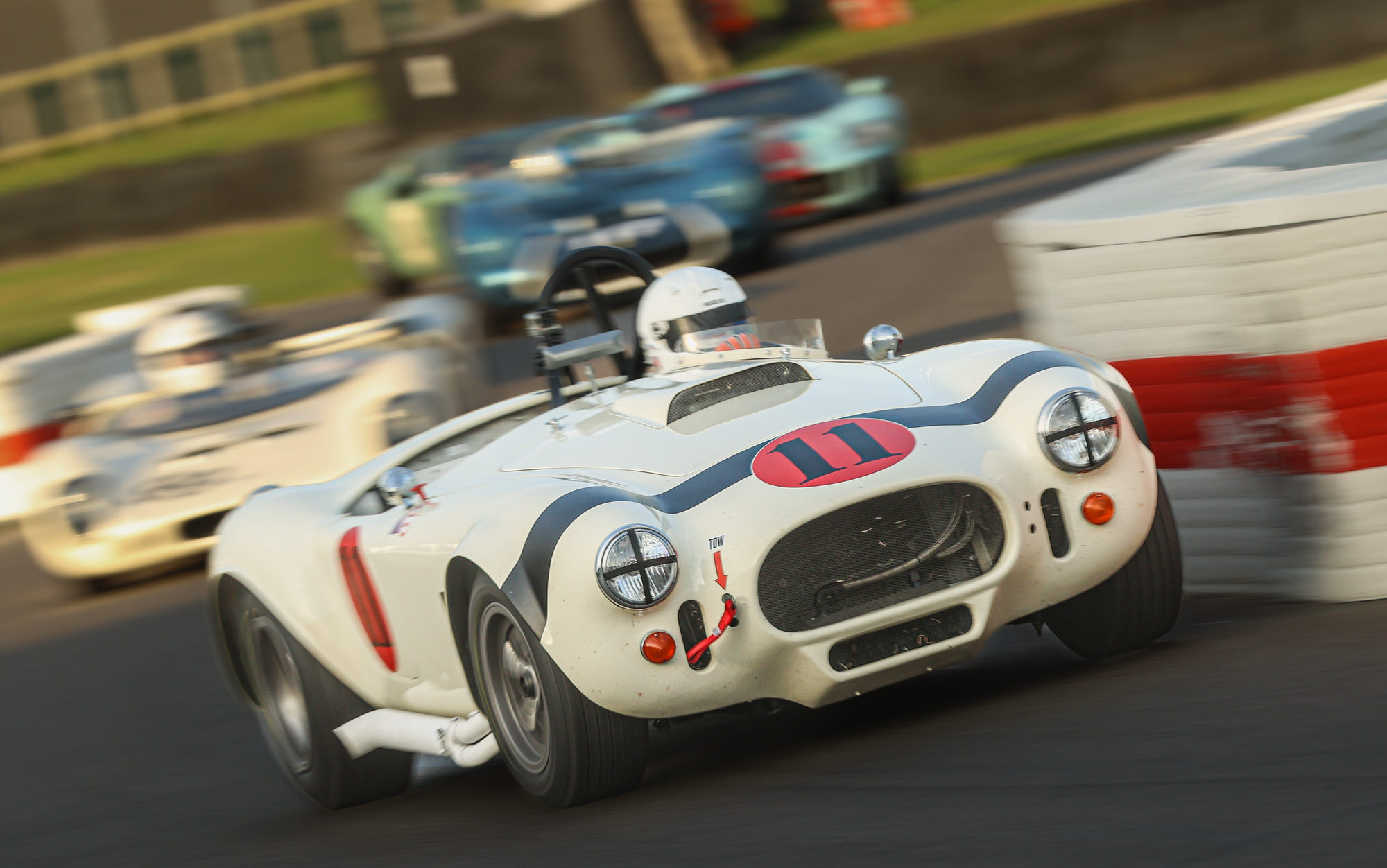 Bill is a wizard when it comes to 427's and his similarly engined Thunderbird won both the St Mary's Trophy races. `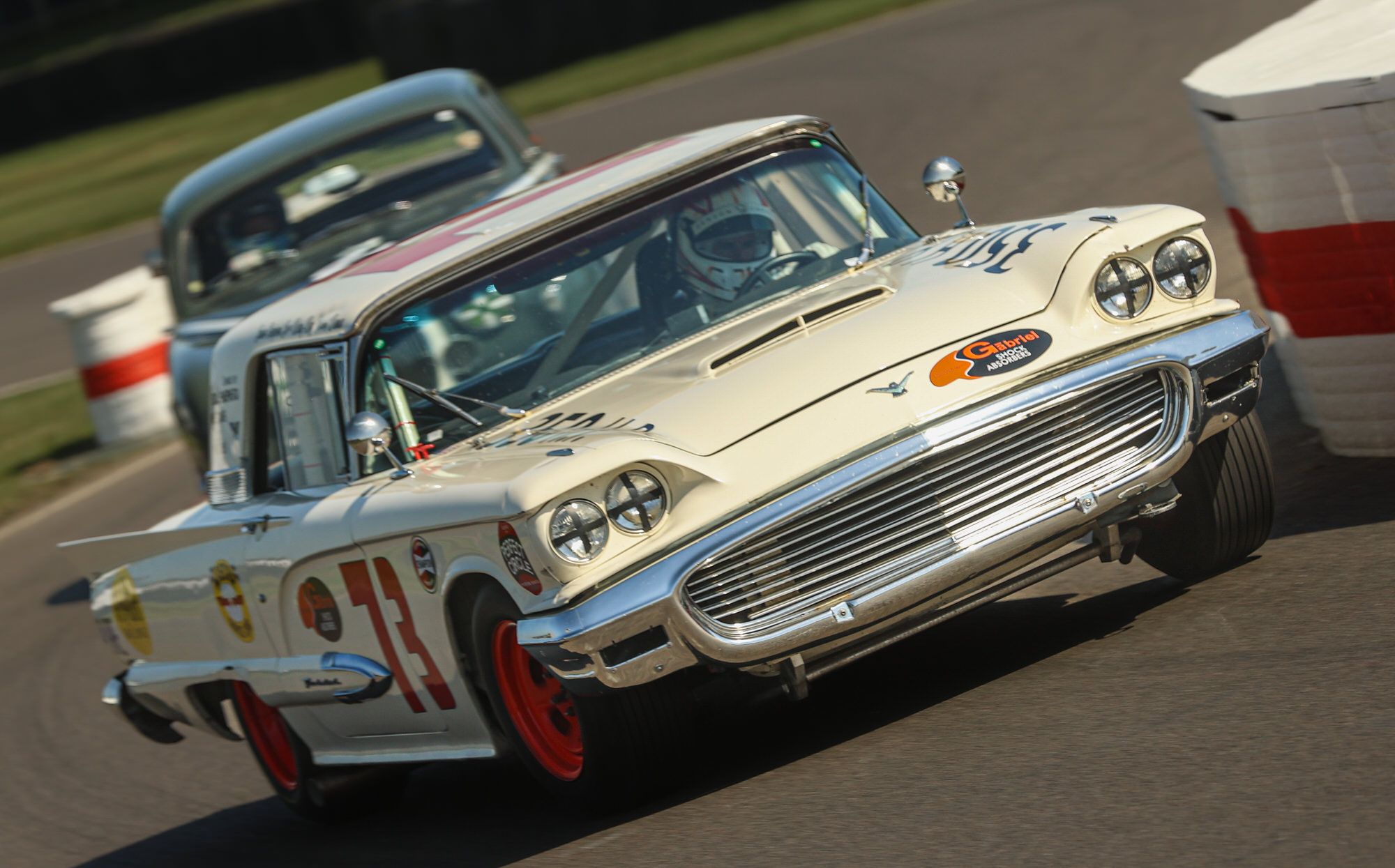 At the other end of the engine scale Jimmie Johnson, 7 times NASCAR grand champion was driving a 79 Cubic Inch (1.3 Litre) Austin A40 – apparently the smallest and least powerful car he had ever raced. He finished a very creditable 5th in part 1 of the St Mary's trophy.
As always there was plenty of action in the sky, notably three Spitfires were thrilling the crowds
And plenty of glamour and beautiful costumes on the ground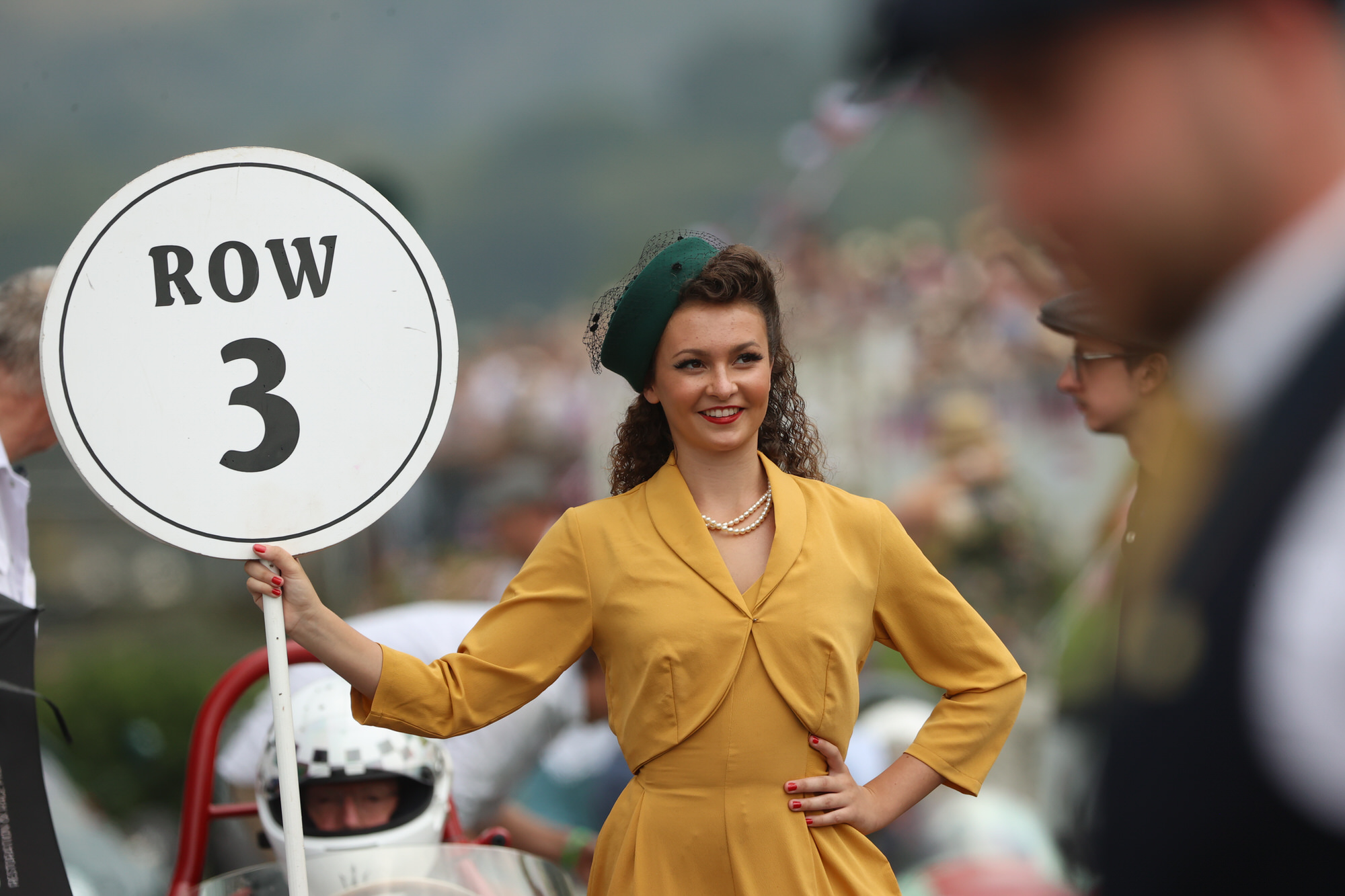 Including my own two daughters who were brought up to have a proper appreciation of motor cars and were enjoying the hospitality in the Officers Mess