1. 25 Years Of the Revival: Your most emotional and memorable moments ?
1998 HIGH – The first Revival and I co-drove the Red and Gold GPG 4C with my friend Grahame Bryant. I thought this new Goodwood Revival event would be some kind of track parade but discovered a fantastic, well run and theatrically staged event but with fierce on track competition. I was surprised and we finished 5th, but I was hooked. The best Historic racing and the best event in the world. Grahame and I continued our partnership at Goodwood for many years.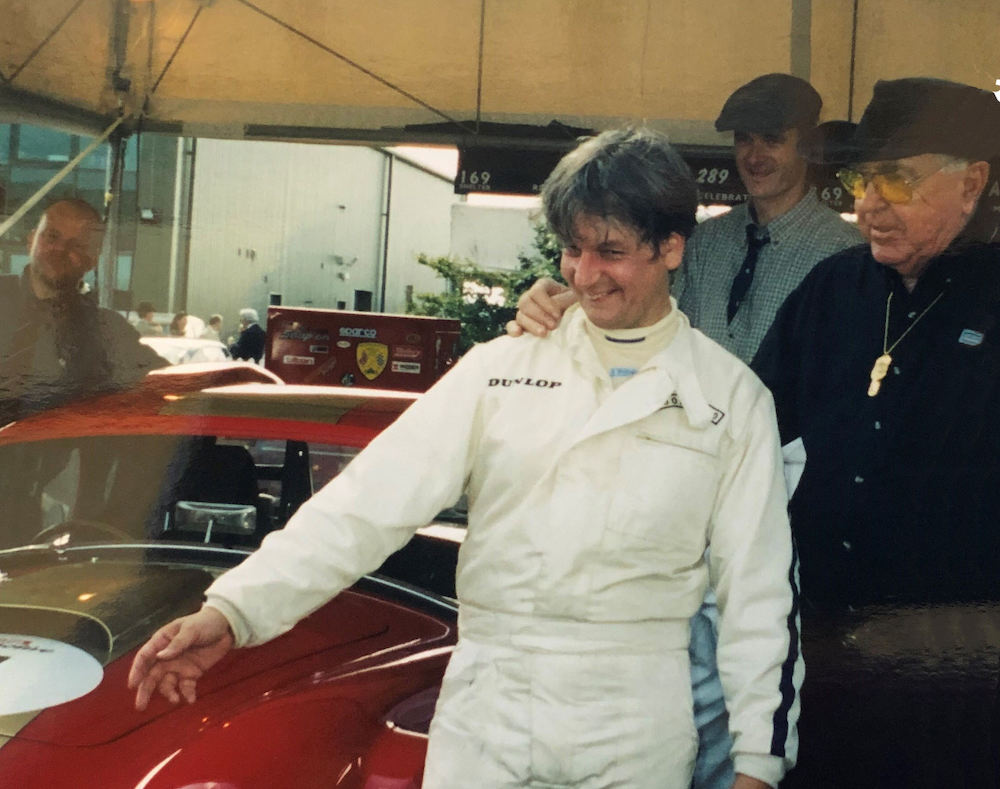 2004 HIGH – TT with GPG but we blew its engine in 1st Qualifying – so lots of work for my team. In the race I took over GPG in about 15th and after the pit stop was just about last. The track was oily and treacherous, but I found a groove and drove through the field to finish 2nd. Carroll Shelby was at Goodwood that year and was delighted with this charge from the back and we became close friends from then until his demise some years later – meeting and becoming a friend of Carroll was one of the highpoints of my Cobra racing life. The following year I was racing my own Green Cobra at Riverside in California and blew my motor on the high banking. Carroll was there, he came straight over and organised the car to be taken back to his engine build facility, had the car parked outside his office and personally oversaw its rebuild and prep to go to Monterey a few weeks later. Carroll was a real racer but a gentleman.
When Grahame's son, Olly, both came of age and turned out to be a great driver, they didn't need me anymore so I then moved to running my own cars at Goodwood.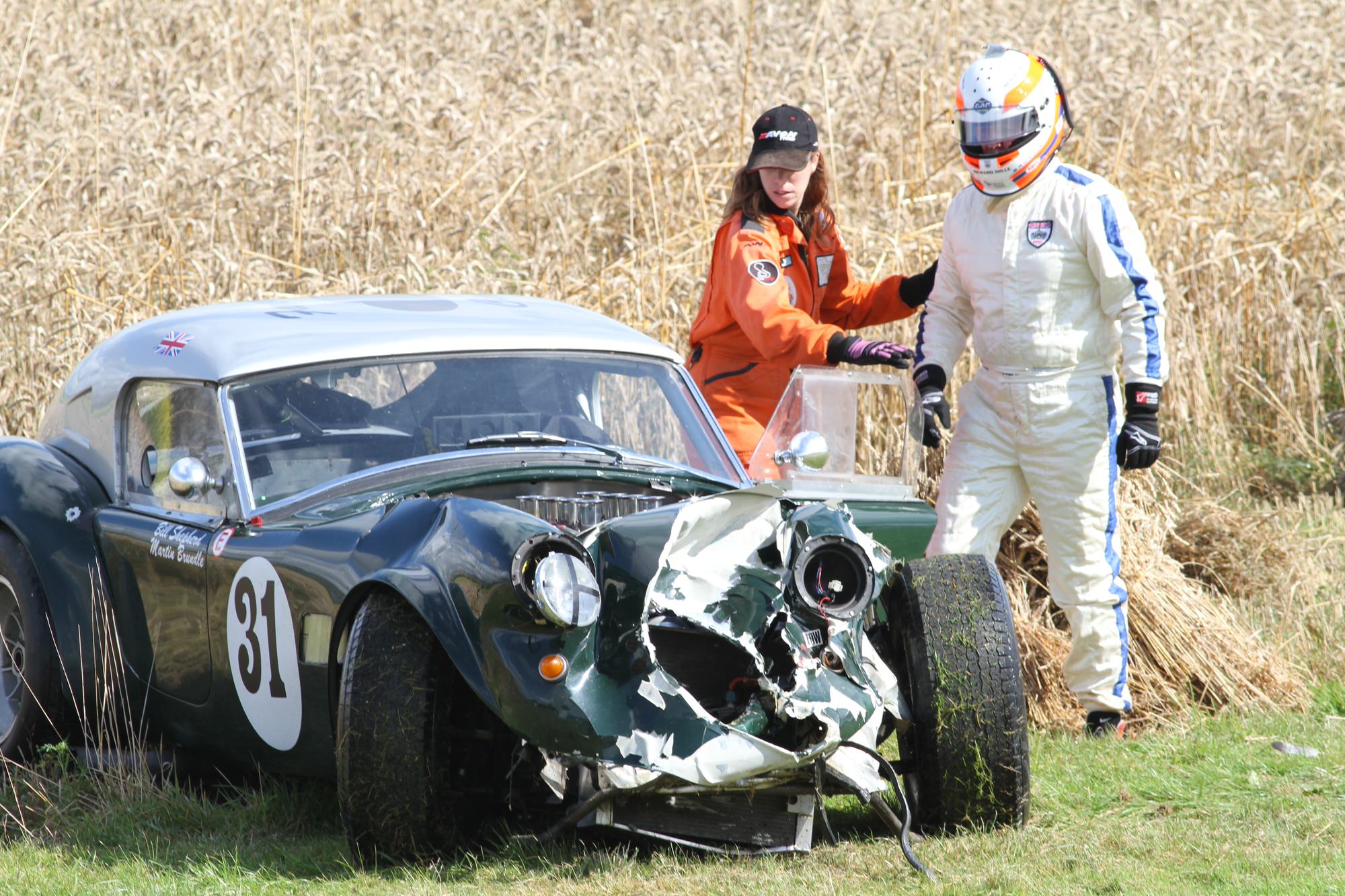 2013 THE BIG LOW – for it's Goodwood Debut, running my faithful and fantastic Green Cobra in its old BRG colours  – that had won everything and everywhere around Europe for a decade and more prior – I was paired with Martin Brundle but in Qualifying he lost it into St Marys and piled into a stricken GPG, devastating both cars. So awful for both my old friend Grahame and myself. After the crash I vowed to retain every piece of my Cobra – we only replaced one small section of the LH headlamp shroud which I now have on my wall, everything else is original but straightened as best we could! I marked the timeframe by changing the cars colour from BRG to AC Racing Green ( as run by AC at Le Mans 1963). But it took two years to rebuild the car and four more to gradually get it back to form.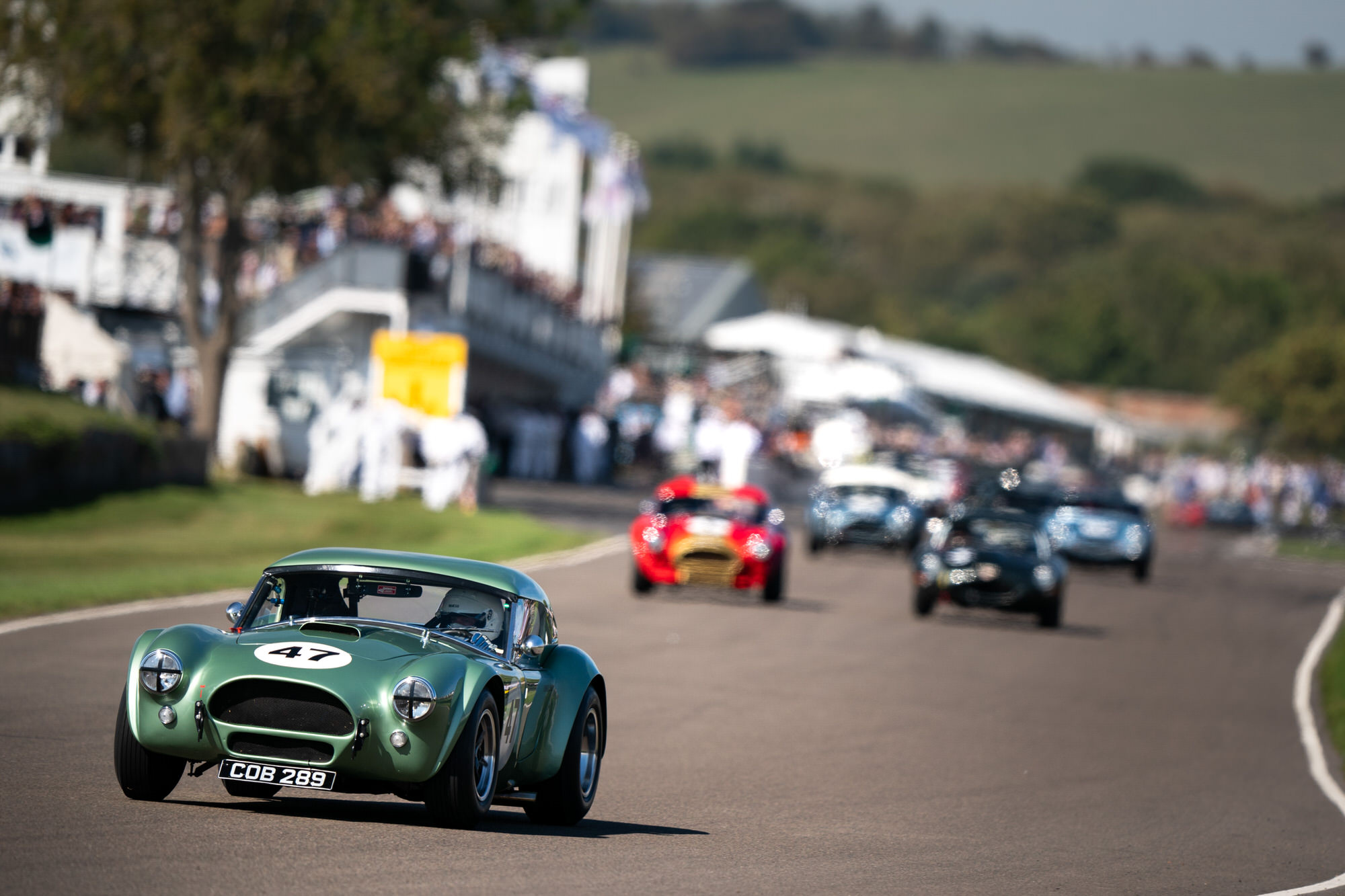 2019 HIGH –  in the TT in it's, now light Green colours  and now paired with my new best friend, the fantastic multi Le Mans winning Romain Dumas, my faithful old Cobra was finally back on the pace – we enjoyed the best result so far – 2nd overall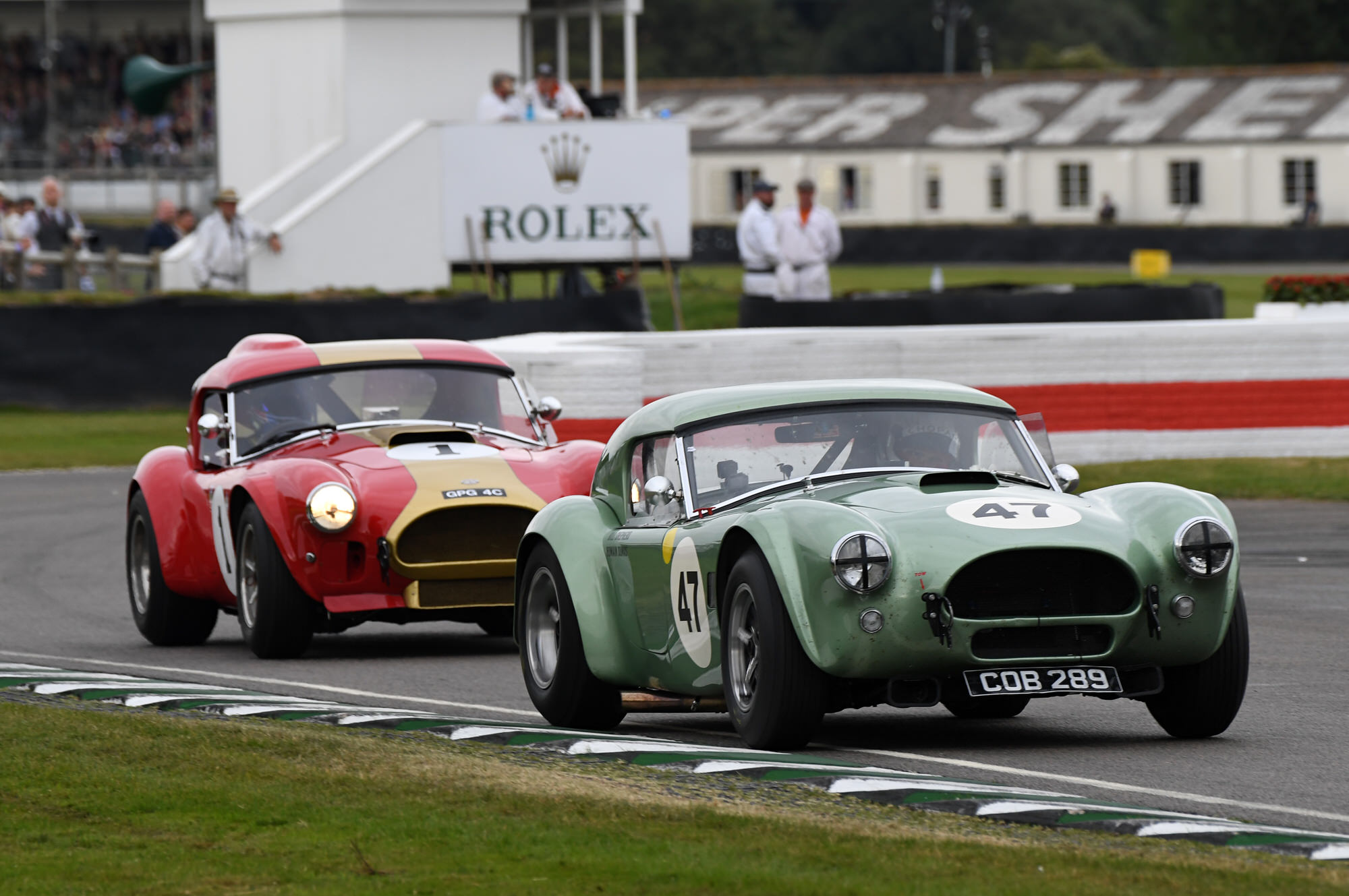 2021 HIGH & LOW – Revival, still paired with Romain Dumas, we battled to 1st at the flag – winning the TT at long last- but before we could splash the champers, a stewards decision on a very slightly short pit in/out saw us demoted to 4th…
Biggest Highs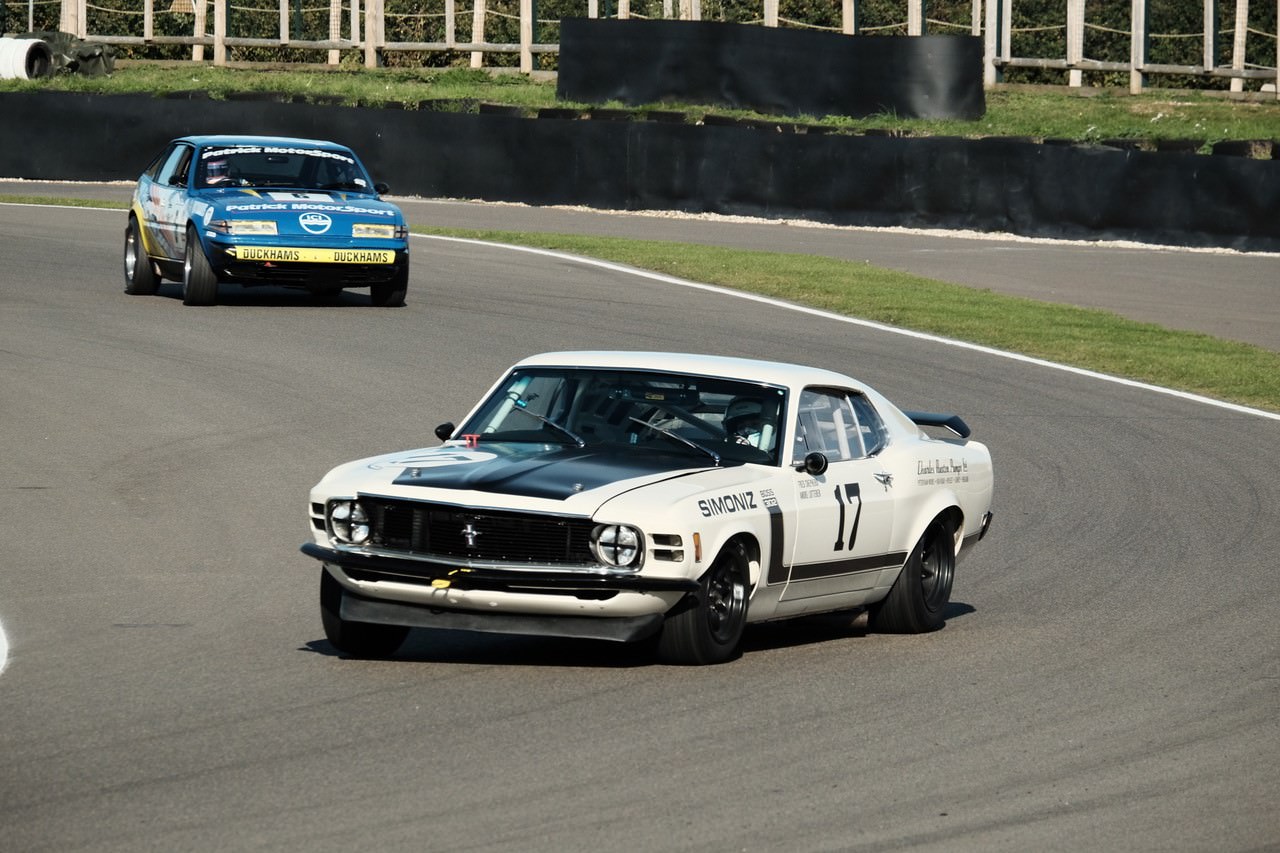 2020 – Goodwood Speedweek – my son Fred having his Goodwood Debut and getting our Boss Mustang from 6th to 1st in the Gerry Marshall Trophy, then co-driver Andre Lotterer taking it to the flag. A win! I told Fred with a win on his debut he should retire as it doesn't get better…but he had other plans!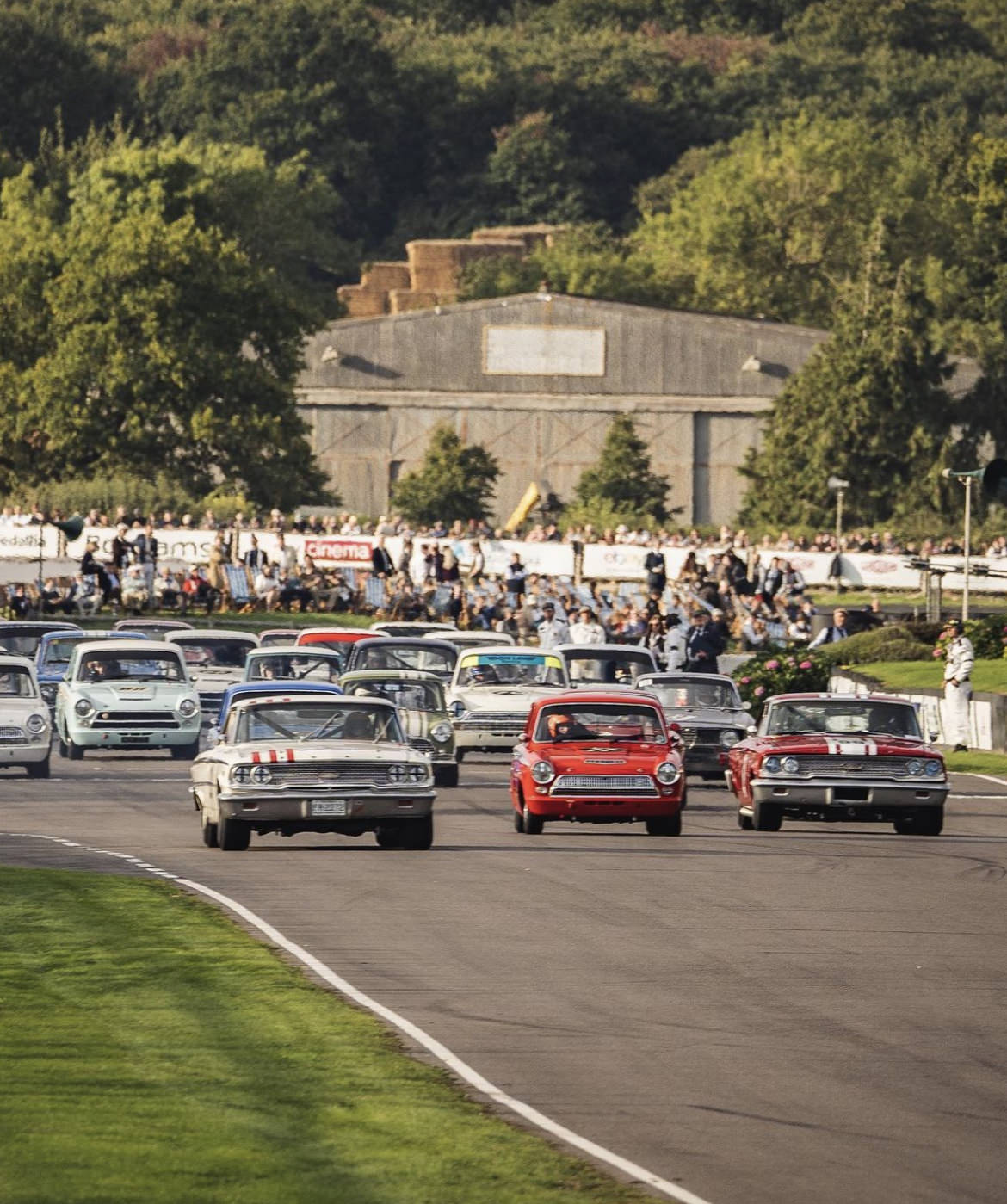 2022 –  Fred, now co-driving with Romain, winning the St Marys Trophy in our Ford Galaxie – the only remaining ''one of four'' factory Light Weights'' that Ford sent over to the Europe in 1963 and which Alan Mann personally campaigned in 1964.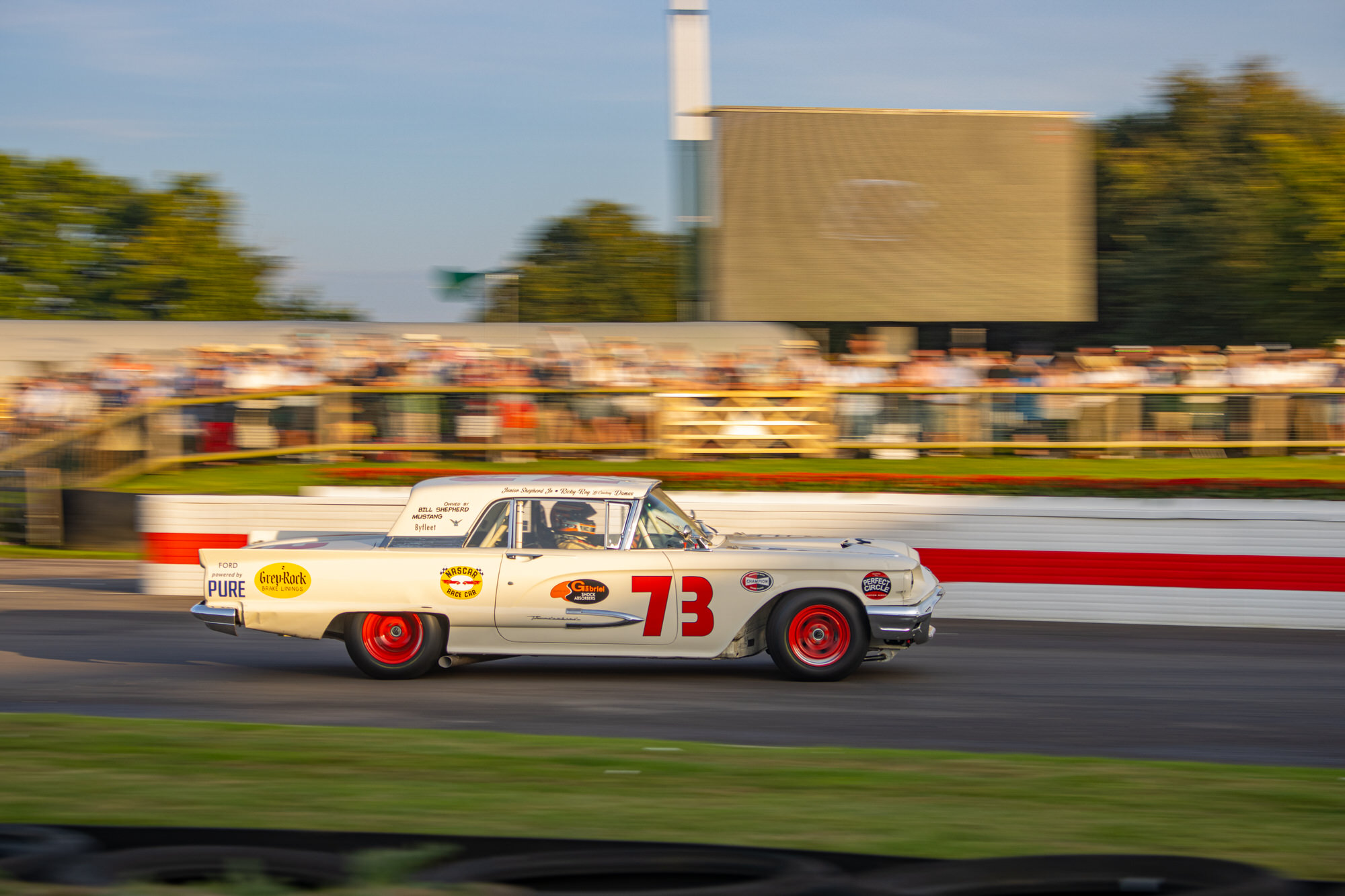 2023 –  Fred, again paired with Romain, winning the St Marys Trophy but this time in our Johnny Beauchamp 1959 Ford Thunderbird.
2. Why is the Revival such a magical step back in time ?
Magical – it's down to His Grace, the Duke and his devotion to detail and perfection. He had a vision of running motor racing'' like it used to be'', his personal memories of the 60's. He has imbued his Goodwood Team with such fanatical enthusiasm, and this has spread to the competitors, the marshalls and the spectators. We all immerse ourselves in the feel of Britain in the 40's, 50's and of the '60's and, more so, as you step inside Goodwood you are transported to a time when people were polite and friendly. We've caught the bug of being nice to each other. Its sad to leave that beautiful world on a Sunday night after the races – but everyone leaves feeling wonderful and fresh and it makes us all better people for the experience. Wow, I want to go back there right now!
3. Will the races take place with e-fuels in the future ?
E- fuels . Yes absolutely. My team will be adopting this ongoing and most historic cars can be tuned or adapted to accept this…we can do it, it's the future for cars from the past!