Goodwood's motorsport opening weekend recreates the atmosphere and camaraderie of the original BARC Meetings held at Goodwood through the 1950s and 1960s. Access all areas across the two days of thrilling racing and demonstrations from the finest historic cars, as well as more modern machines never previously seen at the Motor Circuit. Plus, buzzing food markets and Goodwood's biggest outdoor party on Saturday evening, with live music and stunning fireworks.
Only those who are part of the Goodwood Road Racing Club (GRRC) can book tickets for Members' Meeting. Not already part of the Goodwood community? Click here to explore all the benefits of joining the Club as part of the Fellowship.
Goodwood is going off-track
After months of speculation, Goodwood is delighted to be able to announce that a Rally Sprint is coming to Members' Meeting, and the cars are going off-track! The course will see Group A & B rally legends exiting the track at the Chicane Corner and venturing through the main tunnel, finishing at the party area on Saturday evening and the main paddocks on Sunday morning.
Four decades of World Rally Championship machinery is set to tear up the track at the 78th Goodwood Members' Meeting in March.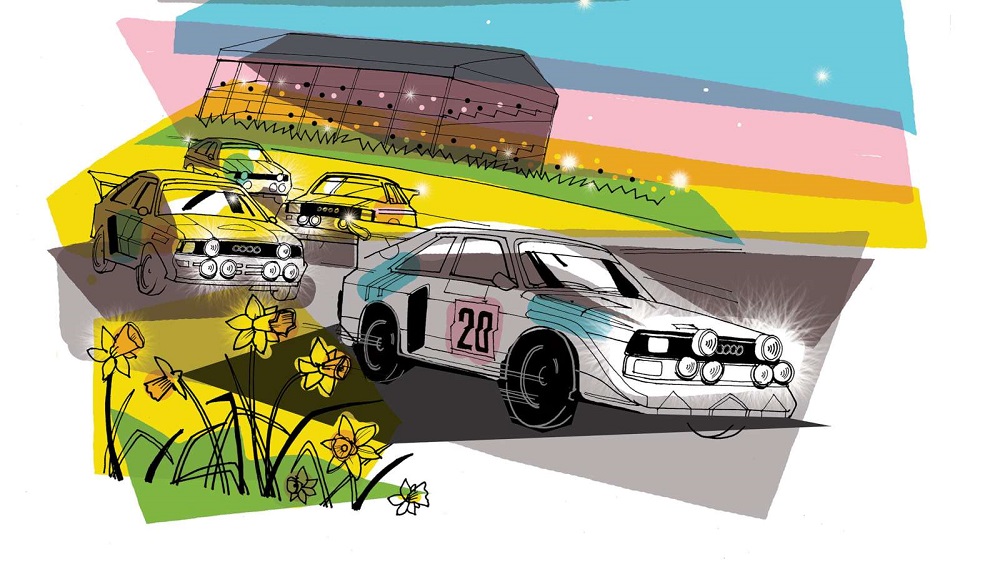 Some of the toughest, quickest, most entertaining and downright scary machines ever to turn a wheel in anger are coming to Goodwood to compete in a two-part Rally Sprint.
These masters of gravel, ice, snow and forest trails will be showing off their asphalt skills on a special course inspired by WRC's stadium super special stages. The torturous test of tyres will see the start-finish straight used in both directions, quick changes of direction at Woodcote, an entirely new way to tackle the chicane, and cars coming at full speed down the pit lane! The main tunnel, while not part of the course, will provide the opportunity for some noise appreciation among the spectators, as cars come through it on a 'road section' before their competitive runs.
Legends like the Audi Sport Quattro, Ford Focus WRC and the unmistakeable '555' Subaru Impreza have already been confirmed, with other cars representing every era of world championship rallying since the 1970s certain to be taking part.
Find more about 78th Goodwood Members' Meeting here
Explore Members' Meeting
Discover what is at the world's most exclusive race meeting, with excitement both on and off track.
Access all areas
The Members' Meeting is first and foremost a world-class historic race meeting, but other activities on and off the track make for a full weekend of entertainment. The combination of like-minded friends enjoying motorsport, high-speed track demonstrations, access all areas, wonderful food and drink, fun-packed festivities, spectacular fireworks, and great entertainment is what sets the tone for Members' Meetings. Below is just a snapshot.
Report by goodwood.com
---