Gallery Aaldering is delighted to show you a very diverse selection of new cars. They have handpicked a careful selection of only the best new cars. For example, new in stock is a stunning original and matching numbers Maserati Ghibli Spider 4.7. At the same moment a wonderful Ferrari 348 Spider with only 6.000 km has arrived. Or what do you think about the absolute fantastic BMW 501 Baur Convertible?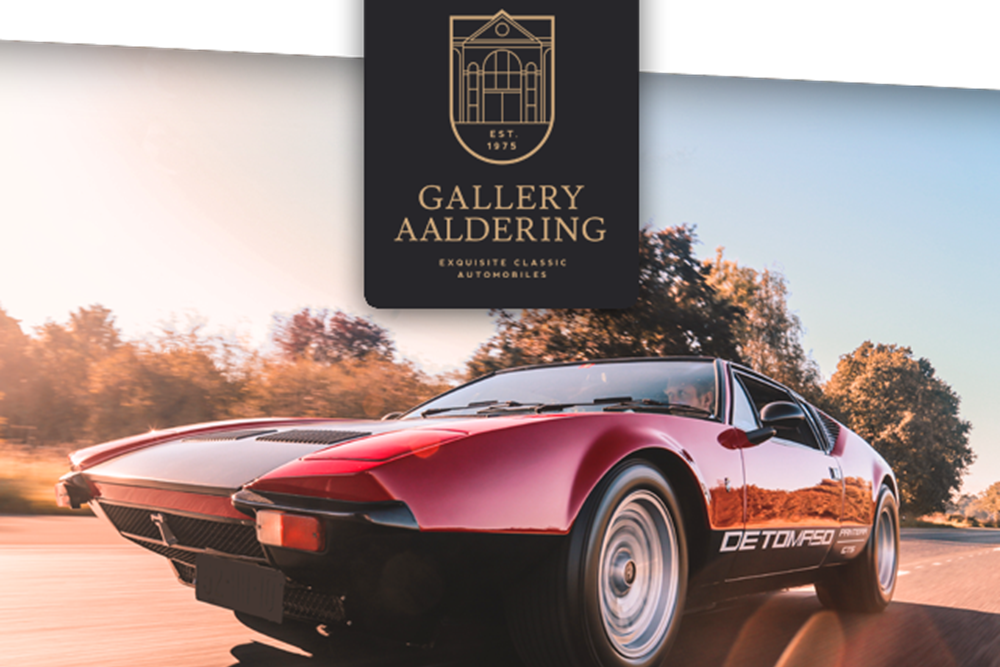 Maserati Ghibli Spider 4.7
1970 – Marque specialist "Candini" restored, manual gearbox, matching numbers.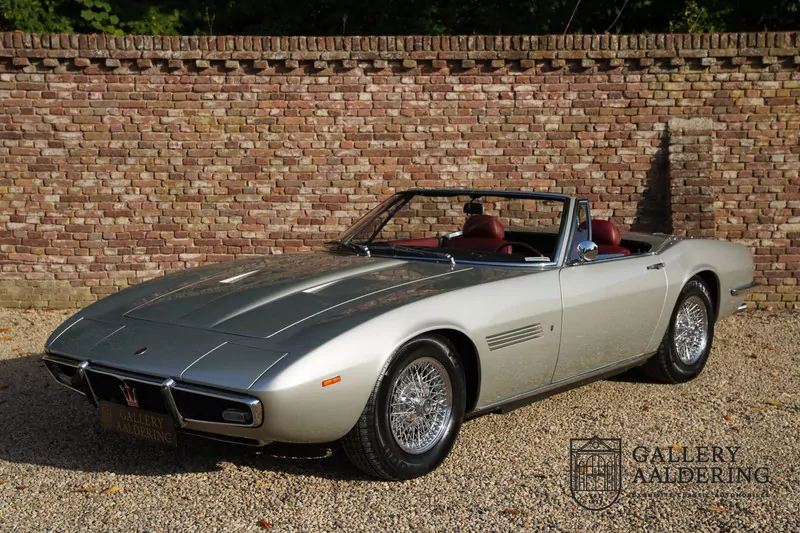 Gallery Aaldering is Europe's leading Classic Cars specialist since 1975! Always 400 Classic and Sportscars in stock, please visit www.gallery-aaldering.com for the current stock list (all offered cars are available in the showroom) and further information. Gallery Aaldering is located near the German border, 95 km from Düsseldorf and 90 km from Amsterdam. So easy traveling by plane, train, taxi and car. Transport and worldwide shipping can be arranged.
Price: € 725.000,-
find more here
---
Ferrari 348 Spider
1993 – Only 6.000 km, like new condition, with documentation, Ferrari certificated.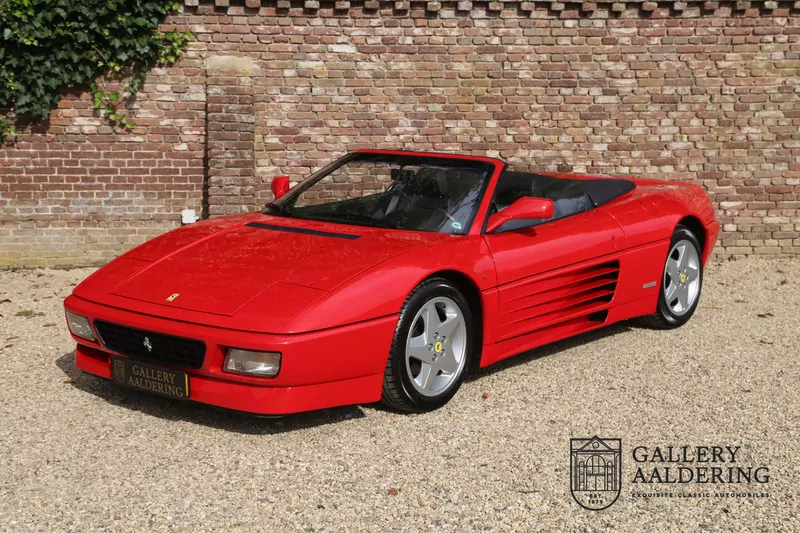 New. And Gallery Aaldering is not talking about the year of manufacture, because this 348 Spider is celebrating its thirtieth birthday this year, but by 'new,' they mean the pristine condition of the car. This magnificent and rare Spider has covered only 6,264 kilometers in its entire life, and the rest of the time, this Italian exotic was, of course, kept neatly indoors. Gallery Aaldering probably don't need to explain what condition this car is in as a result.
Price: € 152.500,-
find more here
---
BMW 501 Baur Cabriolet
1955 – Very rare! One of only 37 made! 32 years single ownership, extensive history (file), restored condition, BMW Certified.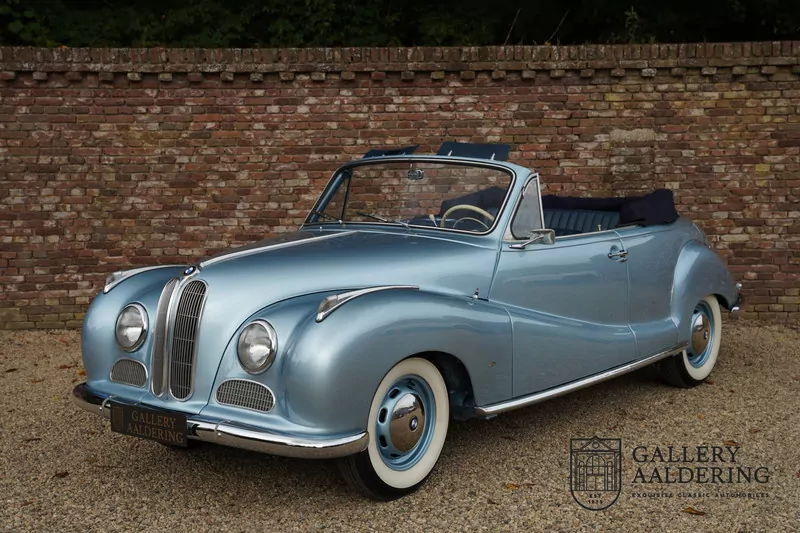 Only 37 units of the BMW 501 Baur Cabriolet with a six-cylinder engine were produced. This is one of them, and it is also in beautifully restored condition, accompanied by all the history and documents, as well as BMW's certificate. In short, it's a BMW 501 as you'd like to see it and, at the same time, rarely come across. The most recent owner kept it for an impressive 32 years.
Price: € 179.950,-
find more here
---
Citroën DS 19 M Cabriolet
1965 – Marque specialist TOP restored! Full history, 32 years same owner!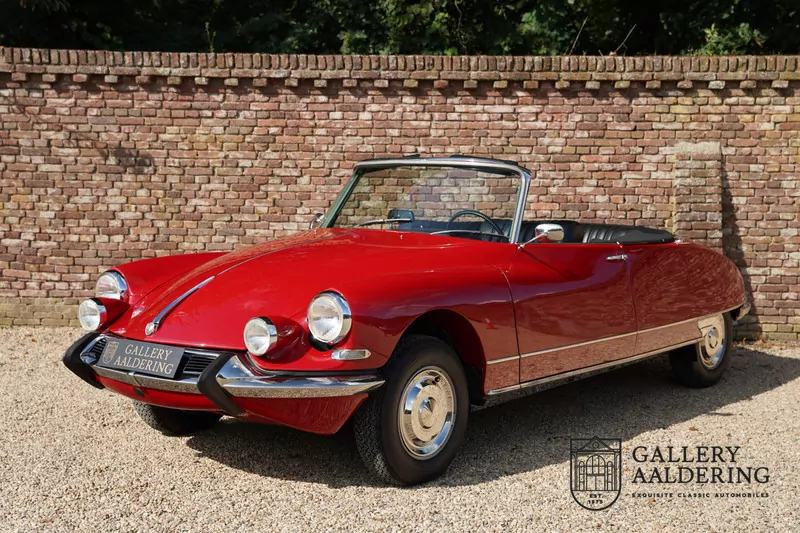 A very special car, the convertible version of the ID and DS. Five years after the introduction of the closed DS, just when everyone had recovered from the shock of this iconic car, Citroën presented the open version. Henri Chapron received the commission from Citroën to create a convertible from one of the most advanced cars of its time and the Italian Flaminio Bertoni was responsible for the design. Needless to say Flaminio succeeded brilliantly.
Price: € 215.000,-
find more here
---
Porsche 911 Carrera 3.0
1977 – Rare and sought after matching numbers Carrera 3.0. European version, technically rebuilt, Porsche certified.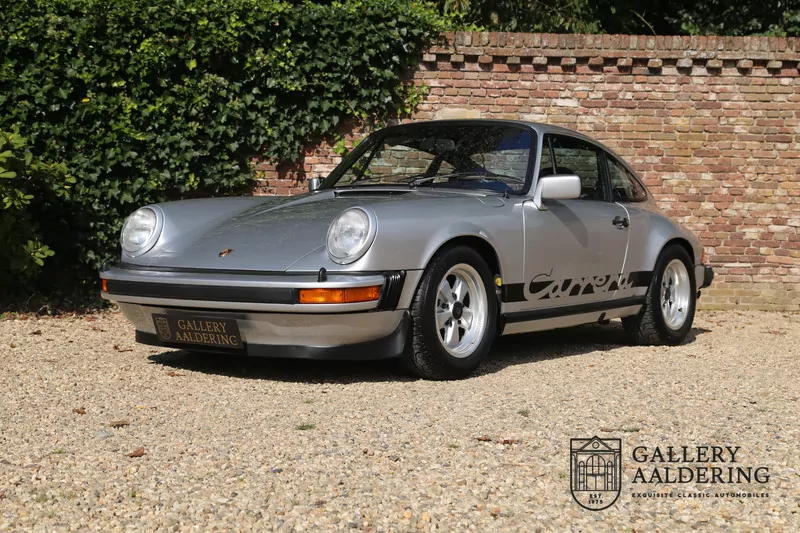 The 911 Carrera 3.0 was introduced in 1976. A, as it later turned out, very special edition because only 3,687 units were built during the two years it was available. The 3.0 Carrera is equipped with a three-liter engine from the 930, but without a turbo. With 200 hp, it was more powerful than that year's regular 911. This engine would later become the power source for all models that followed, from the 911 SC to the Carrera 3.2.
Price: € 102.500,-
find more here
---
BMW Z8
2001 – European delivery, 2 owners, only 26000 km.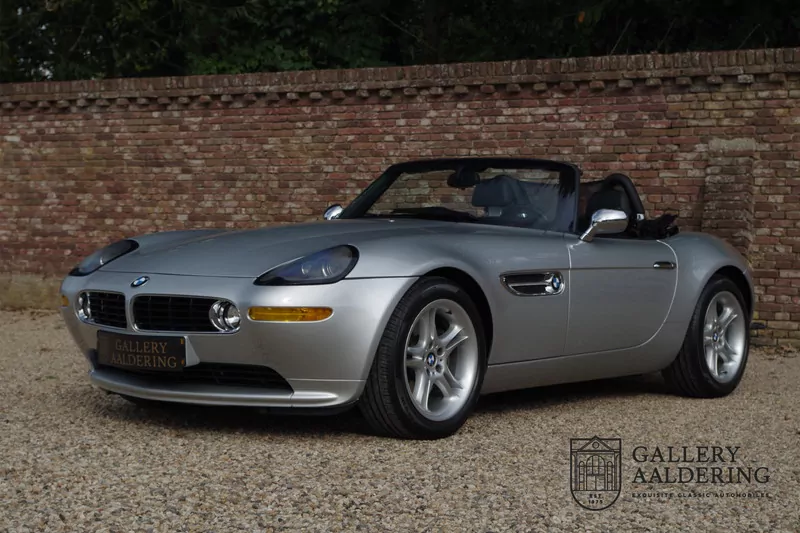 BMW presented the Z07 Concept, at the Tokyo Motor Show, paying homage to the legendary 507 roadster. The car received an overwhelming response at the BMW stand, prompting the brand to introduce an exclusive production version of the model. And that's where the story of the Z8 took off.
When the Z8 is unveiled in 1998, it immediately became clear that this open two-seater would hold a unique status. Despite its exceptional design and its role as a tribute to the brand's history, the Z8 did not achieve the success BMW had hoped for. Ultimately, only 5,703 units are produced.
Price: € 217.500,-
find more here
---
Mercedes-Benz 190 SL
1960 – Drives fantastic, original Dutch registration.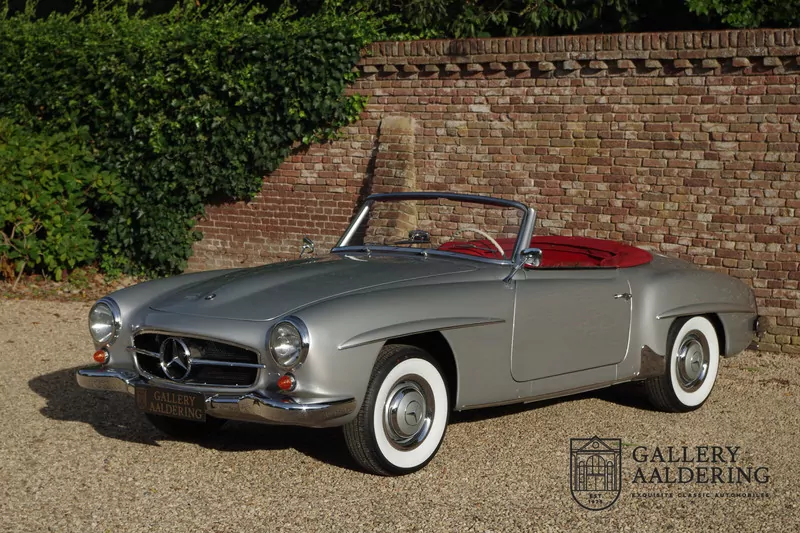 The 190 SL you see here dates back to May 18, 1960… in the Netherlands! Yes, a real original Dutch Mercedes-Benz 190 SL, a rarity.
In 1955, when the Mercedes-Benz 300SL had already been on the market as a closed coupe for a few years, the German company decided to come up with an affordable two-seater whose design was strongly inspired by its pricey and advanced big brother. The 190SL, which is only available as a convertible, is equipped with a 1,897 cc four-cylinder engine that is linked to a four-speed manual gearbox. Unlike the 300SL, the 190SL is not equipped with a tubular chassis but uses a shortened chassis from the W121 sedan as a basis.
Price: € 124.500,-
find more here
---
Ferrari 308 GTB Dry Sump
1977 – Long term ownership, fully restored and mechanically rebuilt, matching numbers, early steel body car.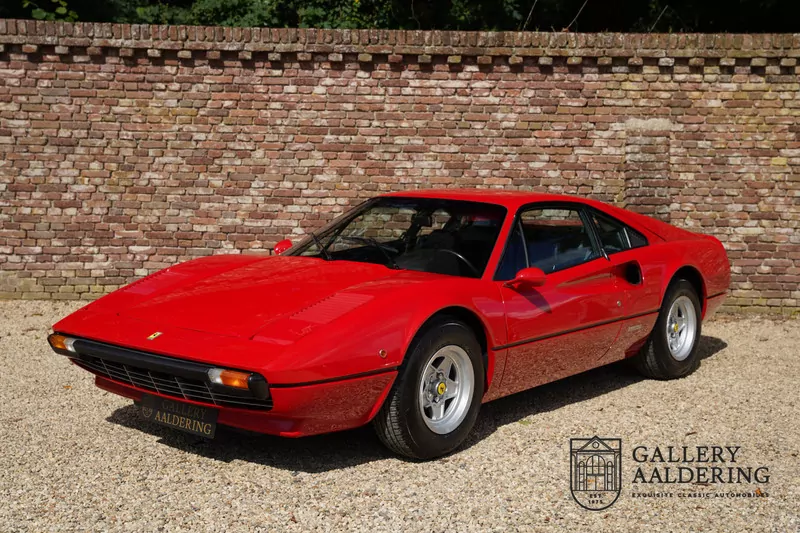 It has taken some time before people have began to appreciate the Ferrari 308 GTB is a well built and fine car. The car has a great provenance as well as being in great shape. The car has been fully restored and mechanically overhauled, since when it has been cherished by subsequent owners and garaged when not in use. The car's history has been carefully maintained and perusing the paperwork Gallery Aaldering can observe this is a matching numbers and colours car.
Price: € 139.950,-
find more here
find more news here…
---