The Greasy Jacket definitely gets you ready. While in the early year's denim clothing supported workers in factories, in mining or on railway lines, it's now the perfect fit for safety and stylish rides. The Vintage design leaves no doubt that this jacket is made for pure nostalgic riders!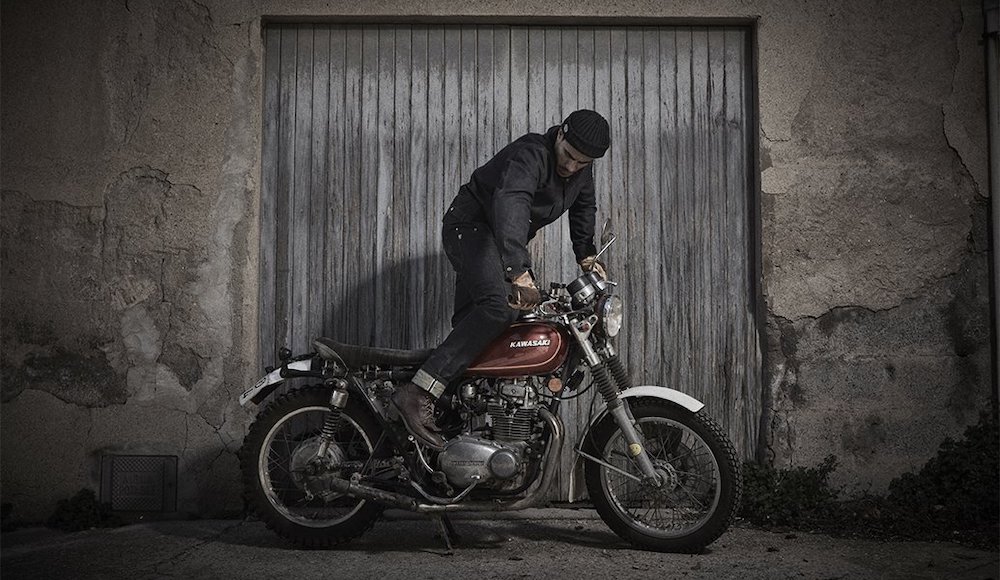 First of all, it allows you to ride with maximum comfort and protection. It has been manufactured by experts and has been specially developed for riders. Protections on shoulders, elbows, and back will make you feel safe at all times. Not to forget the jacket's longer back which provides a better cover.
Best of all, the mix of denim with aramid (single layer) allows you to wear the jacket every day and everywhere – on your bike or even without your bike. Thanks to this fabric you not only feel safe on the bike but also stylish when having a stroll through the streets. Couldn't a rider ask for more?
Zippers on the forearms provide a perfect fit while riding, so does the motorcycle collar type on the neck. Pockets on the inside and outside (buttons as well as zippers) complete the functionality.
With this CE-approved jacket, nothing and no one can stop you. What are you waiting for? Go and become the denim hero of our time!
Tech Specs:
14oz. denim jacket mixed with Kevlar/Aramid (Single layer)
CE approved elbow shoulder and back protectors (Level 2)
CE approved prEN 17092-4:2017 Class AA
Click here for further information
Report by fuelmotorcycles.eu
---