In March 1991 a BMW super-sports car shone out from the glitz and glamour of the Geneva Motor Show to steal the headlines in spectacular style. The Nazca M12 was the debut creation of Fabrizio Giugiaro, son of Italdesign founder and celebrated designer Giorgetto Giugiaro. Fabrizio was a paltry 26 years old when he conjured up the breathtaking form of this stunning prototype.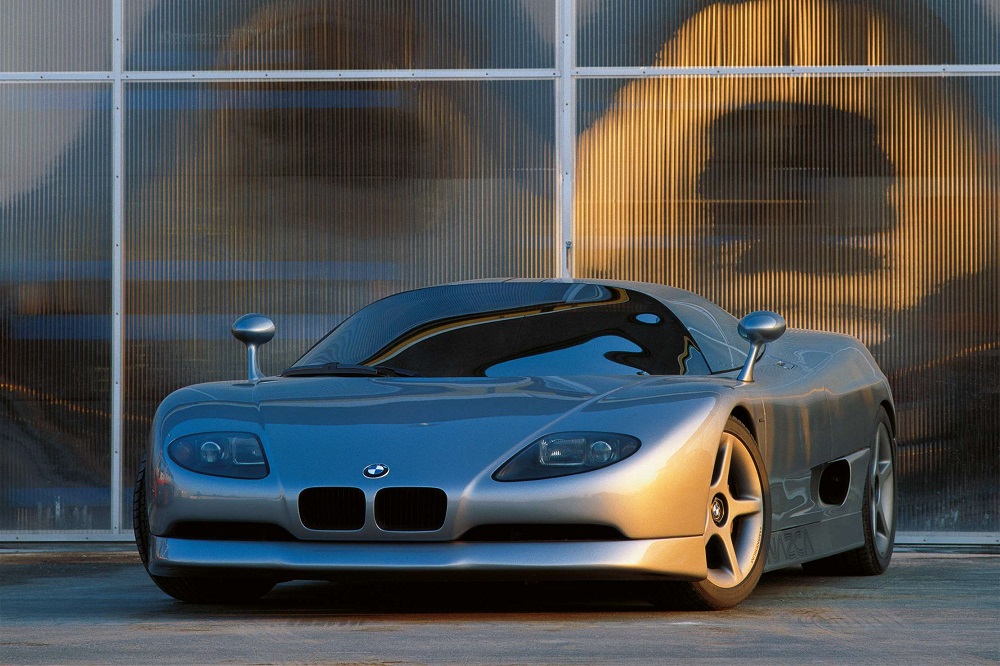 There was a clue to the car's means of propulsion in its "M12" nameplate. Lurking below the Nazca's rakish carbon-fibre finery was the 300 hp five-litre 12-cylinder engine from BMW's 750i and 850i production cars. The company's legendary V12 was mounted midships in a longitudinal configuration and had the tools to catapult this featherweight bullet car (it tipped the scales at just 1.1 tonnes) over the world's roads and race tracks at awesome speed.
Even without turning a wheel, the BMW Nazca M12 made quite a statement. The smooth-surfaced bodywork inspired by Formula 1 and Group C machines ensured the 4.37-metre long, 1.99-metre wide speed merchant was slippery-fast. Standing just 1.10 m off the ground, its Cd of 0.26 was game-changing stuff at the time. Jaw-dropping features abounded, not least the gullwing side windows rising from conventionally hinged doors. And a glass roof structure gave the supercar's driver and his or her passenger an unhindered, panoramic view out.
The BMW prototype thrilled the Geneva galleries and international press alike. Many saw in the BMW Nazca M12 a worthy successor to the M1. Speculation was ratcheted up another notch by two further prototypes, the BMW Nazca C2 (Tokyo 1992) and its open-top sibling, the C2 Spider (1993). But the BMW Nazca M12 never made it into series production.
Which was a shame, of course, but not the one-way ticket to obscurity it might have been. Because BMW Group Classic has gathered together a treasure trove brimming with FORGOTTEN HEROES – and we delight in telling the fascinating stories behind these unforgettable milestones in BMW history.
---
Report by bmwgroup-classic.com
---