In April 1964, Ford released a car that would become an icon of American culture, the Ford Mustang. Simultaneously embodying raw power and distinctive glamour, it would be featured in films ranging from Bullitt (1968) to The Princess Diaries (2001). Its name evoked the wild spirit of the untamed wilderness, its styling reflected the changing tastes of 1960s America, and as Motor Trend commented, it was going to sell "like proverbial hotcakes." Its name was the Mustang.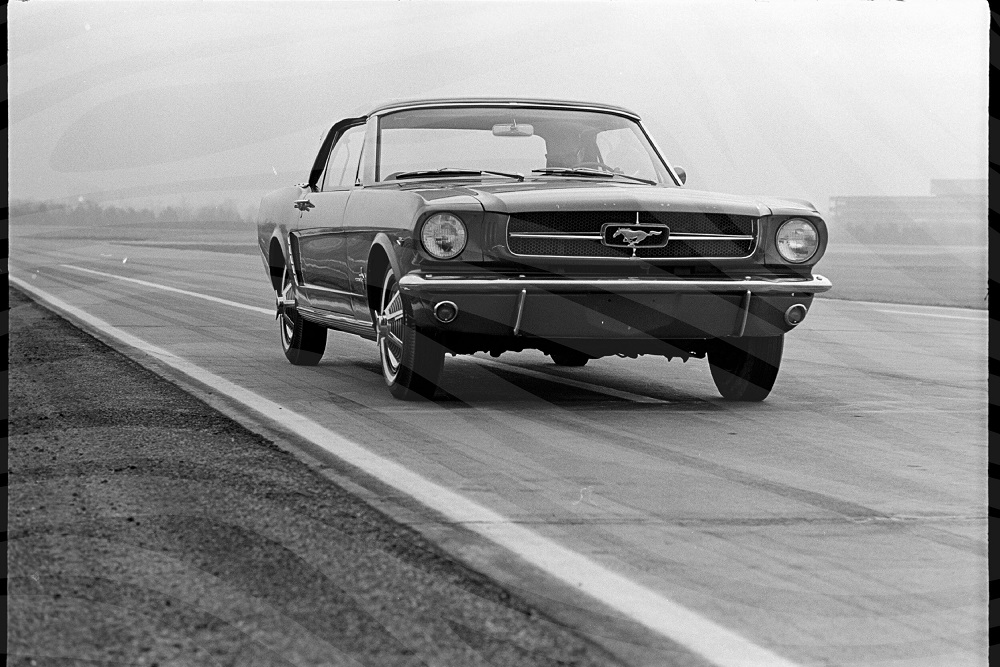 History Of The Ford Mustang
Between its two road tests of the car published in 1964, Motor Trend had much to say about Ford's "fancy filly," and not all of it overtly positive.
The very first Motor Trend road test of the Mustang was published in May 1964, nearly a month after the first production vehicles had been released onto the roads of America.
What did Motor Trend have to say of Ford's Mustang? Though they noted that the public awaited the car with great anticipation, the Motor Trend editors could only "greet its announcement with what can best be described as mixed feelings."
They were quick to admit that "to us the name Mustang" belonged not to Ford's Falcon-based coupe, but to an "exciting little engineering exercise" that Ford debuted "several seasons ago."
---
---

The Mustang to which Motor Trend was referring was this vehicle, the Mustang I prototype. The Mustang I first appeared to the public on the race track at Watkins Glen in a series of non-competition laps executed by racing driver Dan Gurney.
Though the prototype was one of the first Ford vehicles to bear the Mustang badge, it had little in common with its production cousin.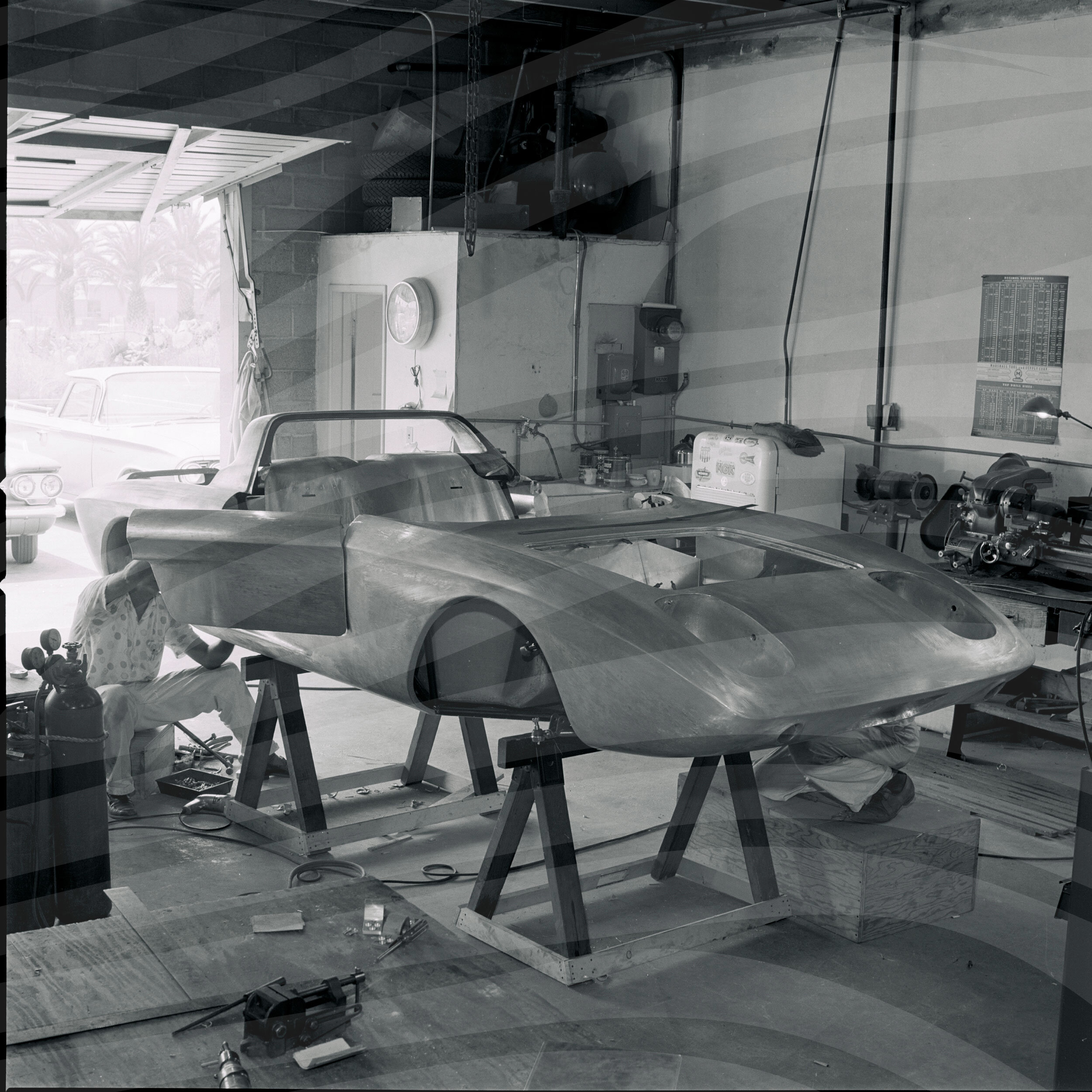 It did, however, have much in common with its racing counterparts at Watkins Glen. For one, it had a conspicuously low wedge-shaped profile and a sporty roll bar. Unlike the production Mustang, the prototype had a mid-engine configuration and was packed with innovative technology like four-wheel independent suspension and an aluminum alloy construction. To top it off, the Mustang I wasn't even built at Ford. It was hand crafted by racing fabricators Troutman-Barnes in Culver City, California, where these pictures were taken.
What the Mustang I did share with the 1964 ½ Mustangs which Motor Trend would review in May was its name, and the Mustang I, with its racing-inspired design and measured top speed of over 100 mph, clearly associated "Mustang" with race-style performance. To Motor Trend, when attached to the side of Ford's rather mundane production version, the Mustang badge just didn't seem to make sense.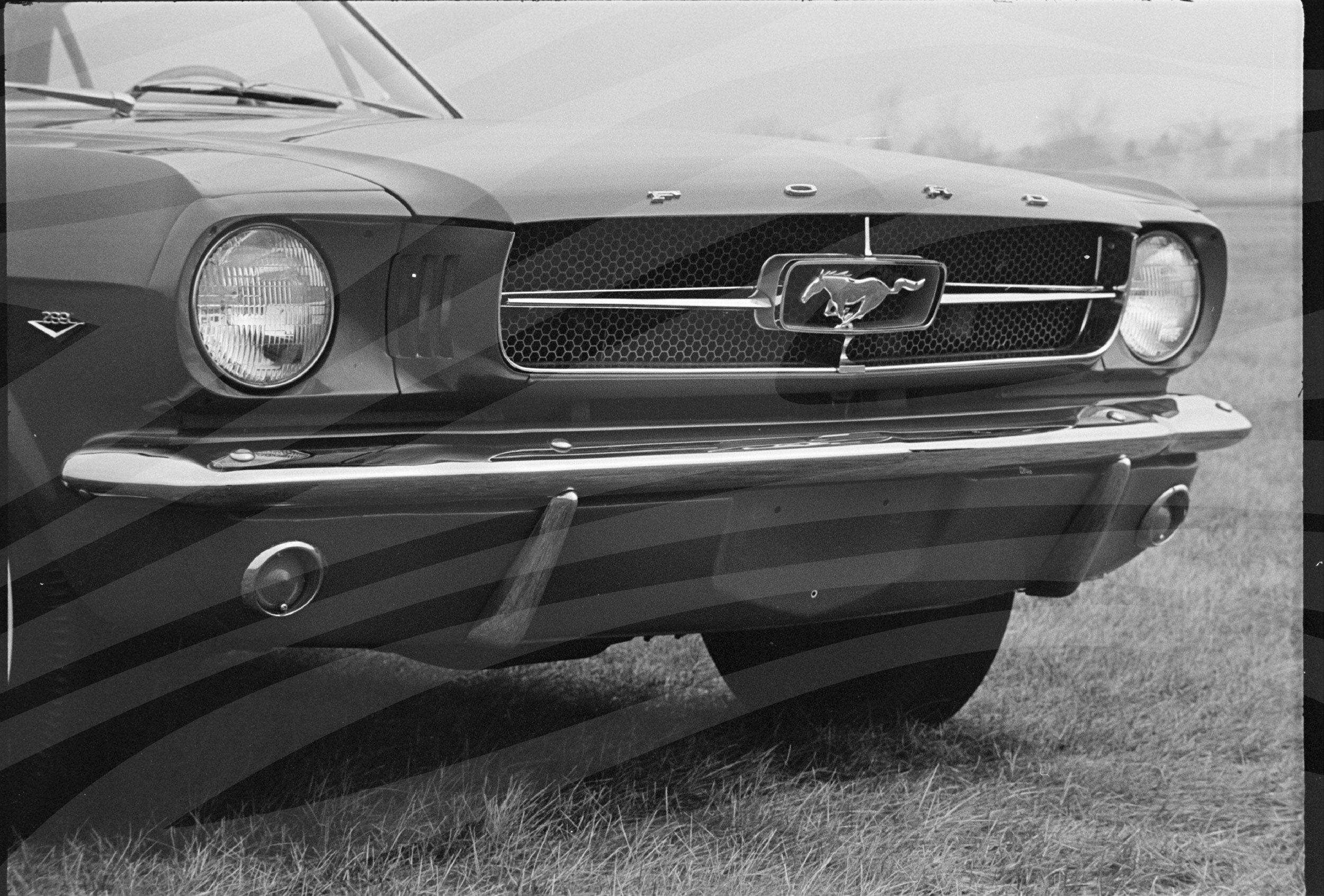 Though the May review noted that "it had a pronounced strain of GT in it," it decried that the production Mustang was definitely "not a sports car."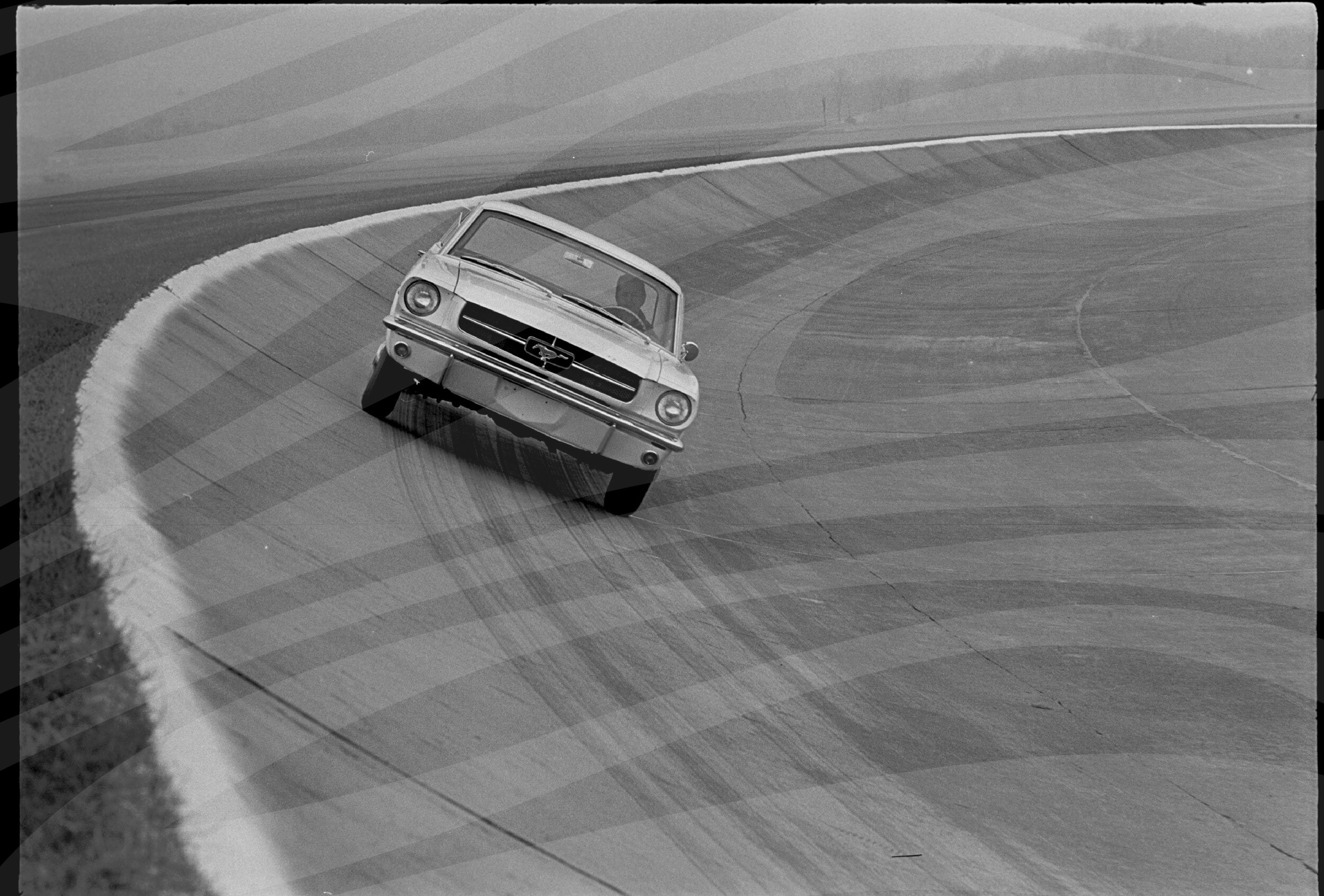 Motor Trend did dole out a (small) handful of merits to the Mustang, however. In particular, it commended its "cleanness of line," "plentiful" performance options, and low price. Though the six-cylinder version was "a little slow," the Mustang seemed to have decent roadability.
The interior got fewer positive marks. Motor Trend derided it as being "too reminiscent of the Falcon" and criticized its "simulated sporting look." Noting its overall disappointment with the new car, the Motor Trend concluded "to our thinking, it's more a nice-looking Falcon."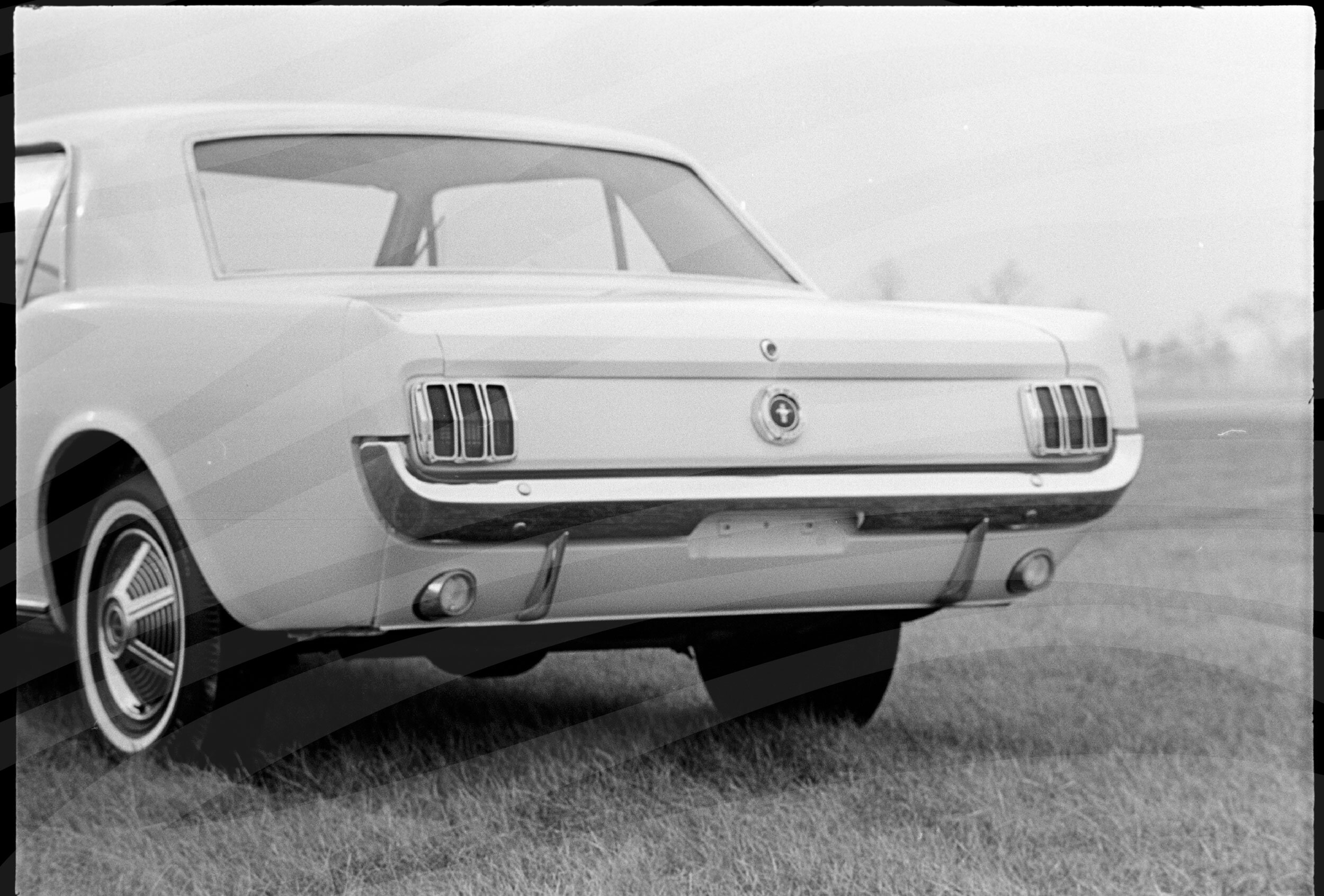 Motor Trend's first review did little to recommend the car to buyers looking for a low-priced European-styled sports car. In addressing the Mustang's lack of sports-car pedigree, however, what Motor Trend did do was help highlight what the Mustang really was.
The magazine was correct in its observation that the Mustang was not a sports car or an exotic European look-alike. It was not a Corvette competitor. It was something different entirely.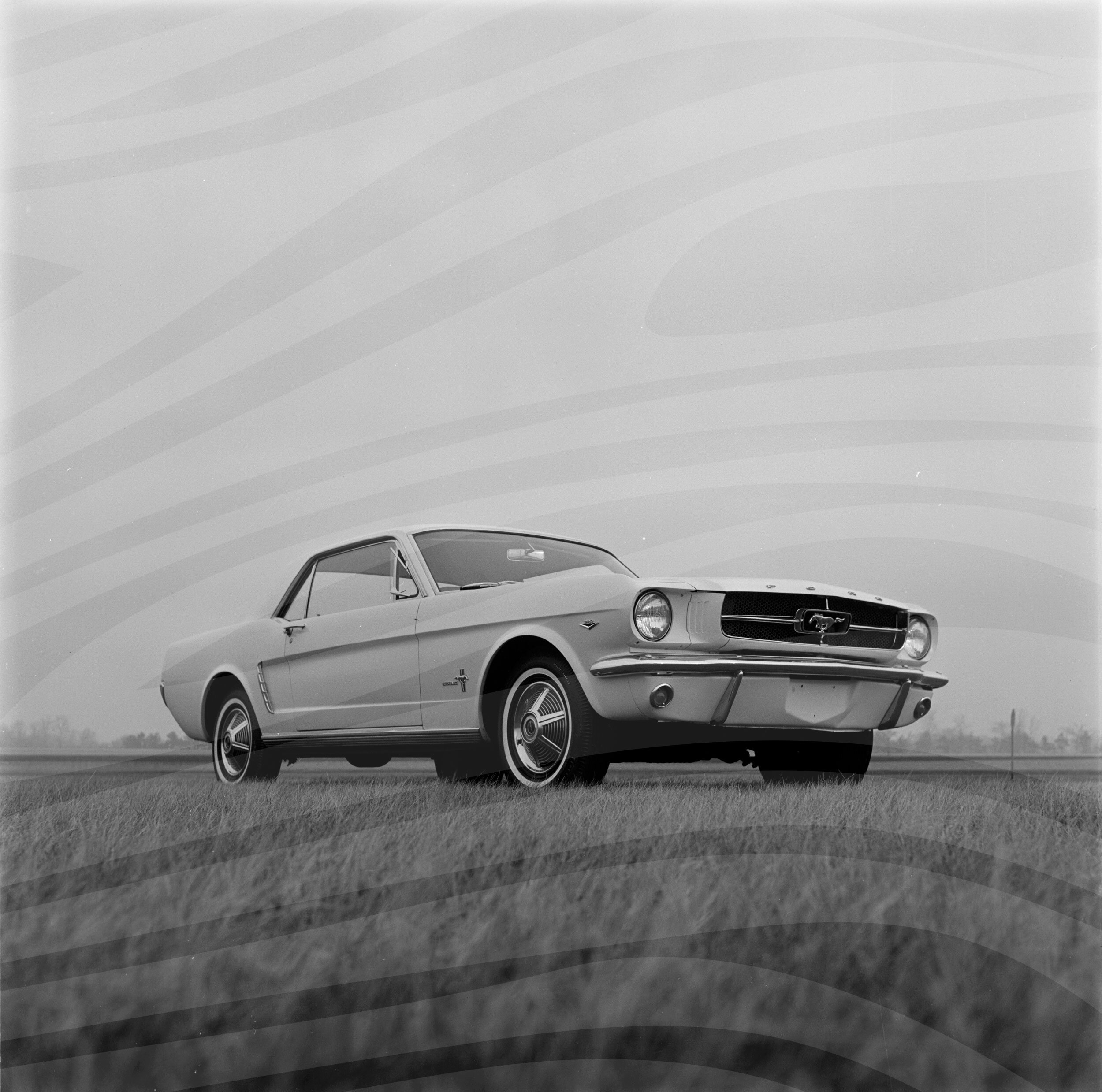 The Ford Mustang, like the Pontiac GTO released a year before it, represented a new type of American automobile. Known popularly as "muscle cars," these aggressively styled vehicles ushered in a new flavor of automotive design, which reflected new attitudes towards automobiles that developed during the 1960s.
One of the most significant factors which brought the Mustang and its muscle car counterparts to the forefront of American automotive design was the emergence of a group of young performance-minded consumers. Interested in speed and auto racing, this group helped make a car's promise of performance important to its design and marketing.
While these new ideas took root, old ones were falling out of fashion. Styling cues that had symbolized success in the 1950s, by the 1960s represented unnecessary opulence. Automotive fashion began to swing away from visions of upper-class grandeur.
Fantastical fins, gleaming chrome, and brash two-tone color schemes were out. In turn, consumers began to gravitate toward a new style rooted in the aesthetics of the American working class.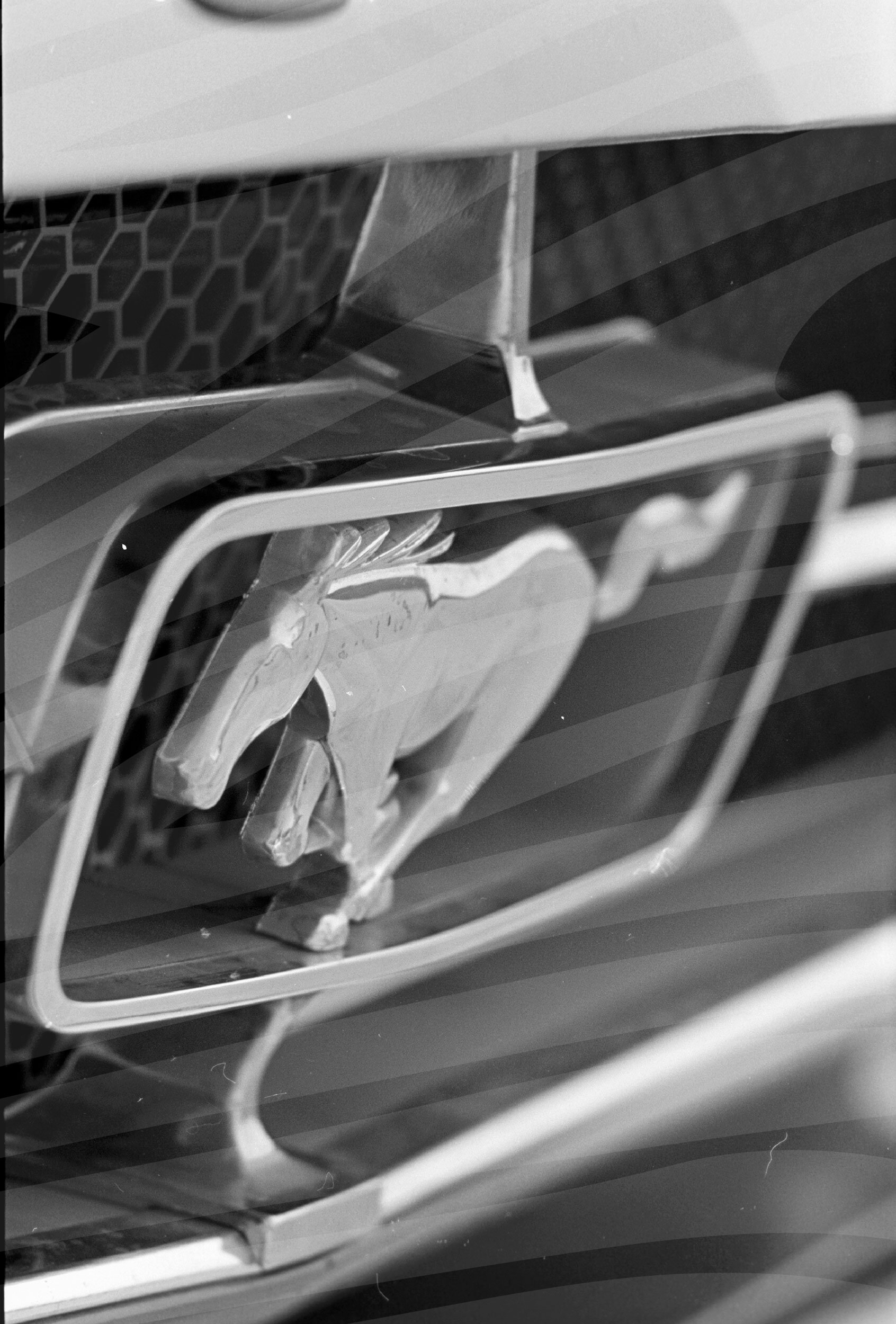 Ford had already attempted to garner the attention of this new market by ramping up its racing activities in the early 1960s. The Mustang too seemed perfectly poised to appeal to this new wave of consumers. With its understated styling, promise of performance, and conspicuous lack of chrome side-trim, it symbolized a new spirit of youthful rebellion.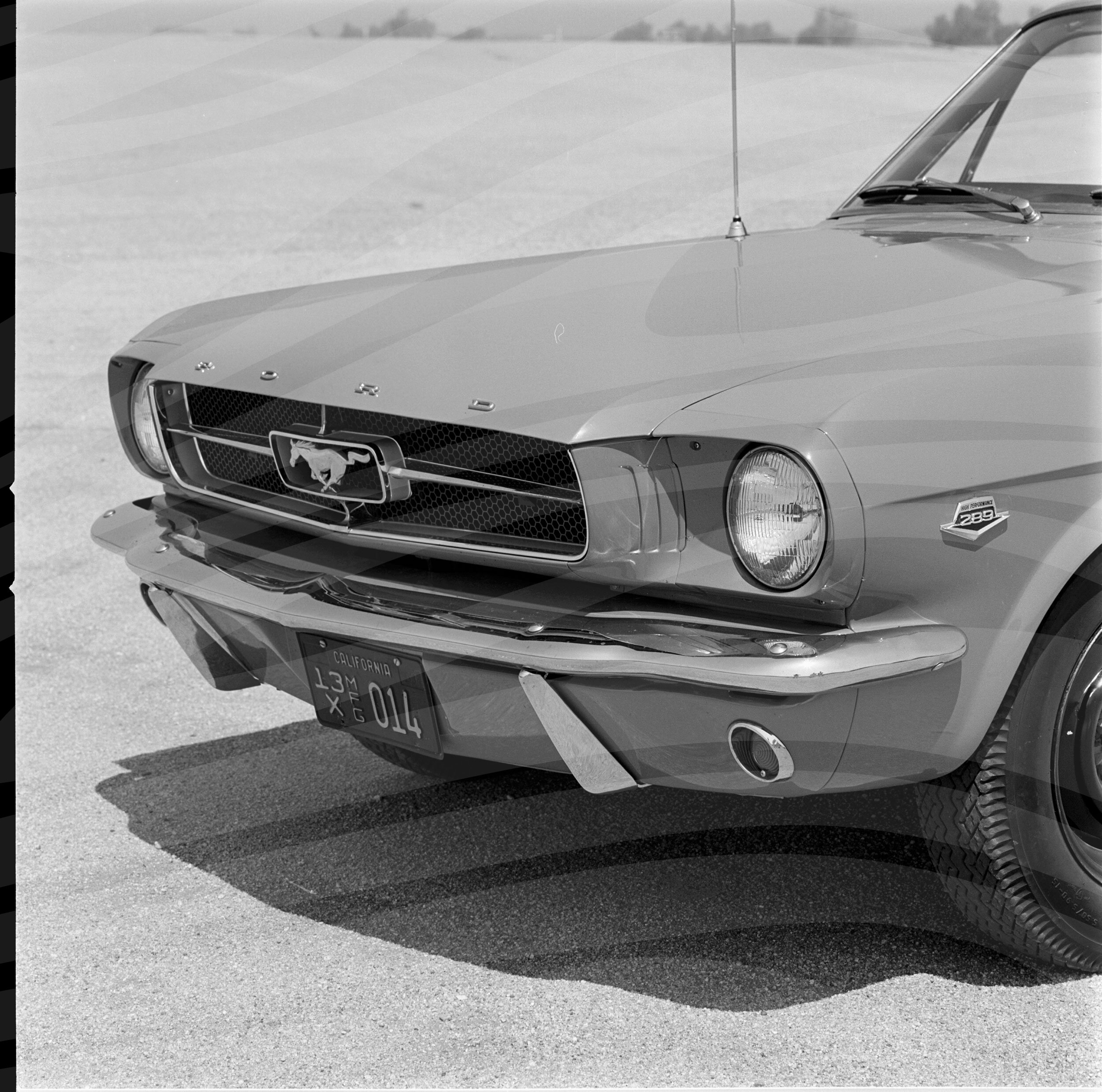 If the 1964 ½ Mustang reviewed in the May road test didn't seem to reflect this perspective, the one delivered to into Motor Trend's "eager hands" for their second review of the car did. For Motor Trend's review of the production Mustang, Ford gave the editors a model that was sure to impress. This time it wasn't the blithe pre-production version, but the stern face of a "poppy-red" variant of the Mustang's "top performance model," greeted the editors.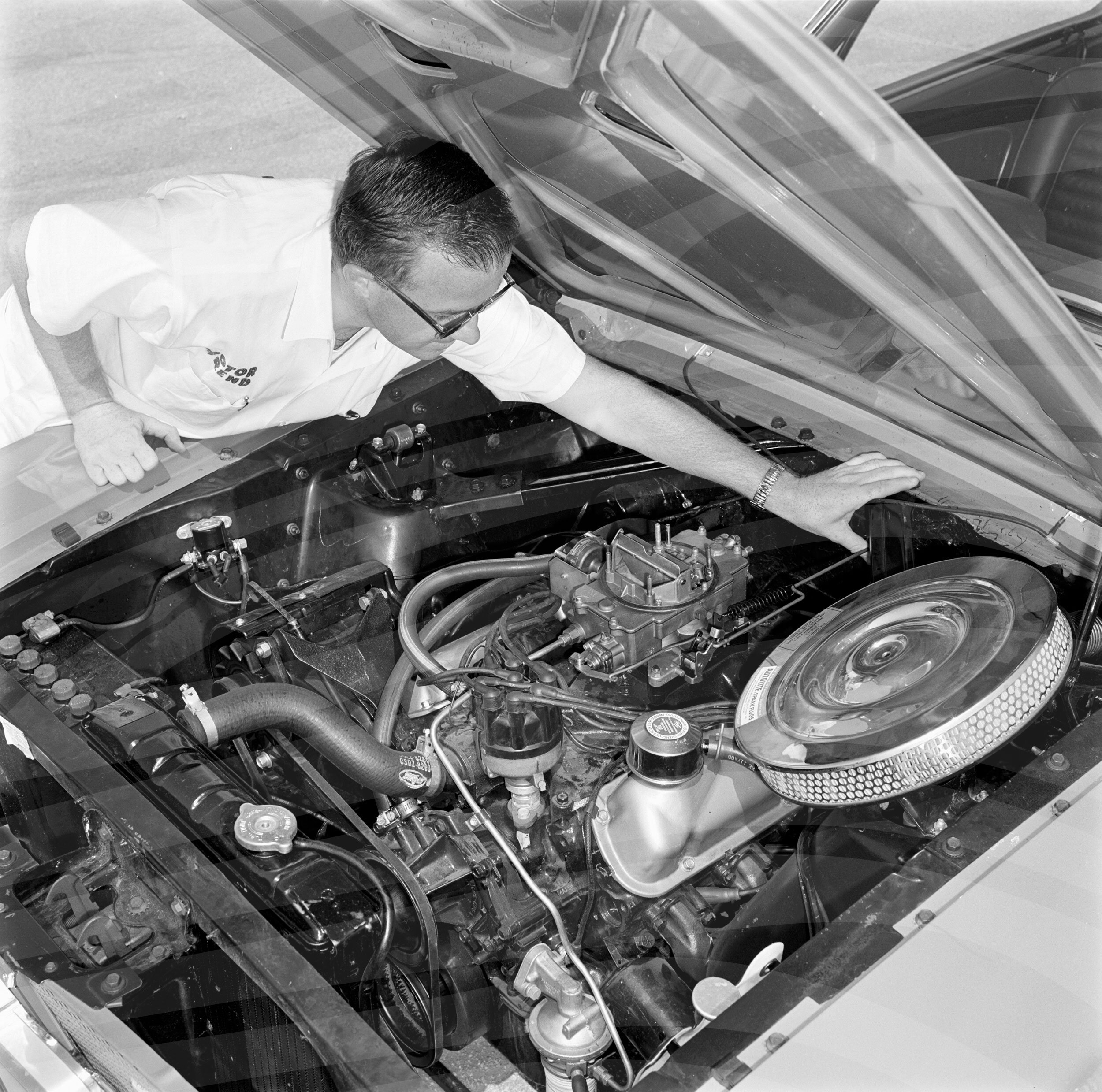 This Mustang was outfitted with extras like heavy-duty suspension, an anti-roll bar, a four-speed transmission, and Firestone Super Sport racing tires. Giving the car "its sparkle" was a 271-horsepower version of Ford's 289 cubic-inch V-8 engine fitted with a "special camshaft" and "special intake and exhaust manifolds."
But could the Mustang impress the Motor Trend editors this time around? It was off to the Riverside International Raceway to find out.
At Riverside, Motor Trend was quick to note this Mustang's superior performance, observing that it was the "fastest five-seater we've driven through Turn Nine so far." With a recorded top speed of 117 mph, the sporty coupe demonstrated that it was not simply a restyled Falcon. Its ability to stick to the track, Motor Trend, simply described as "amazing."
In contrast to their earlier review, after this test, Motor Trend had few negative remarks about the Mustang, concluding that "every once in a while, we get to drive a car that's exciting as well as interesting—such a car was this special Mustang."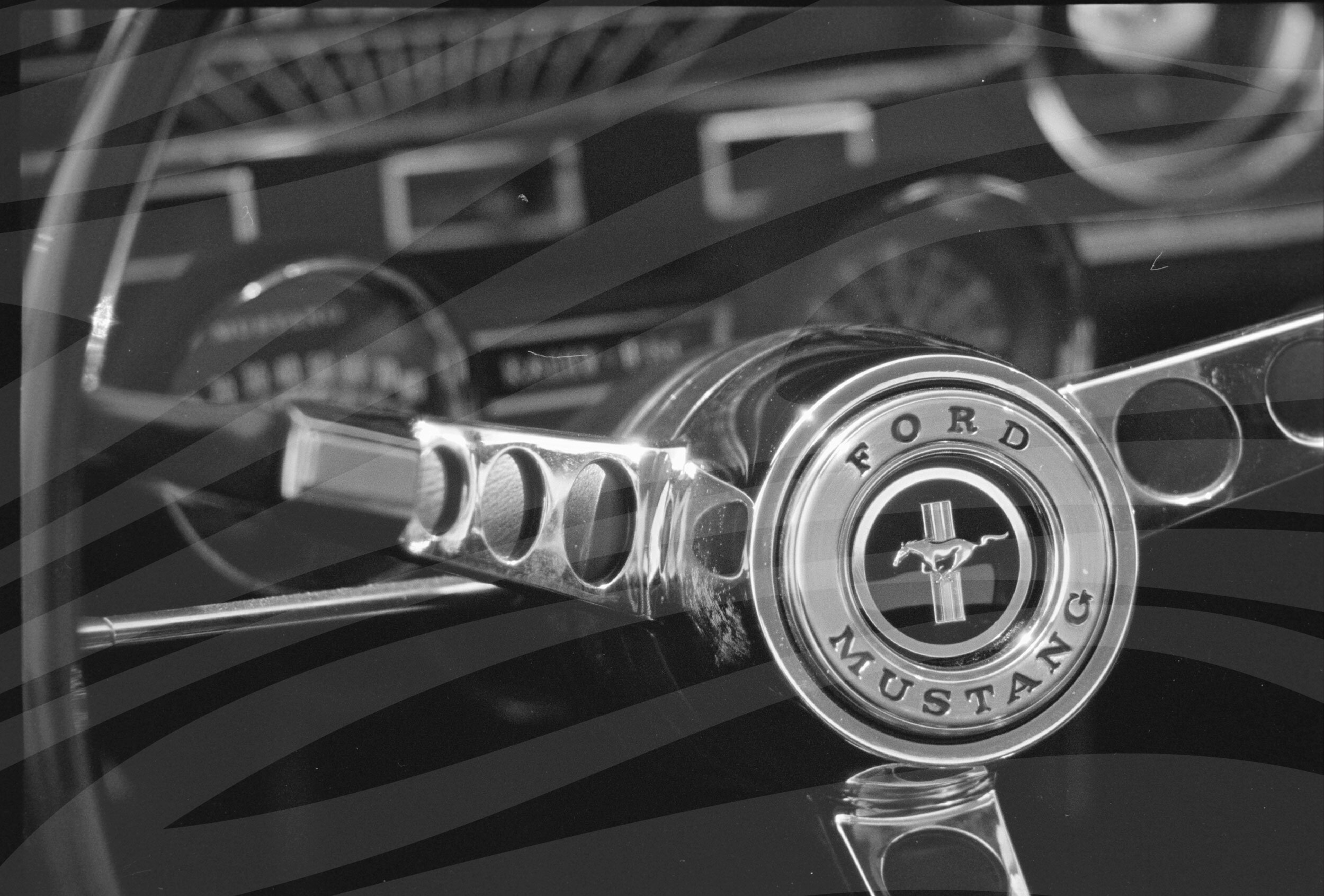 By its second outing with the Mustang, Motor Trend's analysis of the car began to reflect the image that Ford sought to give the sporty coupe. It was sporty, new, and exciting. Yet, with its rugged styling, emphasis on performance, and availability in a wide variety of layouts, the Mustang also had both an egalitarian and distinctly American identity.
In this way, it would seem that Motor Trend was correct in its first impression of Ford's "sporty car." It was certainly not a polished thoroughbred, it was simply an American Mustang.
---
Report by Kristen Feay for petersen.org
---